Hunter Greene strikes out 10 in career-best start
18-year-old's win for Dayton was the longest outing of his career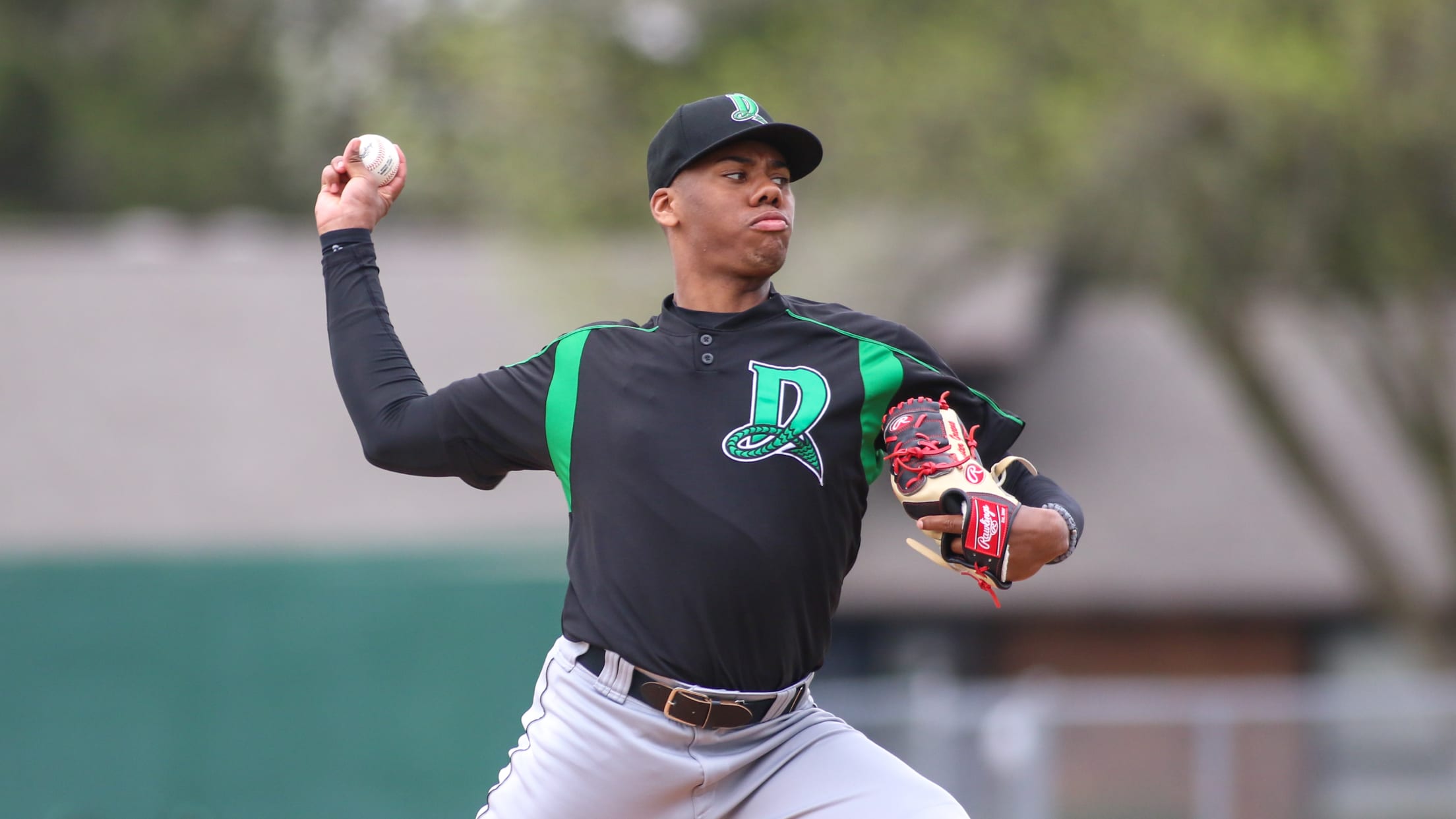 After turning the corner in earnest in June, Hunter Greene was at his best in his first start of July.:: Complete prospect coverage ::Greene, the Reds' No. 2 prospect (No. 18 overall), established a pair of career highs on Monday, racking up 10 strikeouts over seven scoreless innings in Class
After turning the corner in earnest in June, Hunter Greene was at his best in his first start of July.
:: Complete prospect coverage ::
Greene, the Reds' No. 2 prospect (No. 18 overall), established a pair of career highs on Monday, racking up 10 strikeouts over seven scoreless innings in Class A Dayton's 2-1 win over Lake County. He allowed two hits, both singles, and did not issue a walk.
Greene kept the Captains out of the hit column until the third inning, when Jesse Berardi tagged him for a two-out single after back-to-back strikeouts to open the frame. Greene rebounded to fan the next batter, as he struck out the side for a second straight inning.
A one-out knock by Oscar Gonzalez would be the extent of the offense against Greene, as the 18-year-old right-hander retired the final 10 batters he faced to finish his career-long outing with 69 pitches, 52 of which he threw for strikes.
Selected by Cincinnati with the No. 2 overall pick in the 2017 Draft, Greene opened his first full season by registering a 10.06 ERA in his first seven starts for Dayton. With Monday's performance, however, the triple-digit flamethrower has now allowed two or fewer earned runs in eight straight starts, with a 1.87 ERA over 43 1/3 innings in that span.
He's been especially sharp of late, too, posting a 1.37 ERA with 24 strikeouts in 19 2/3 frames over his past three starts -- his three longest starts this season.
Overall, Greene owns a 4.18 ERA through 15 starts in the Midwest League. He's compiled 77 strikeouts against 19 walks in 60 1/3 innings while limiting hitters to five home runs.