Hahn sees more moves ahead for White Sox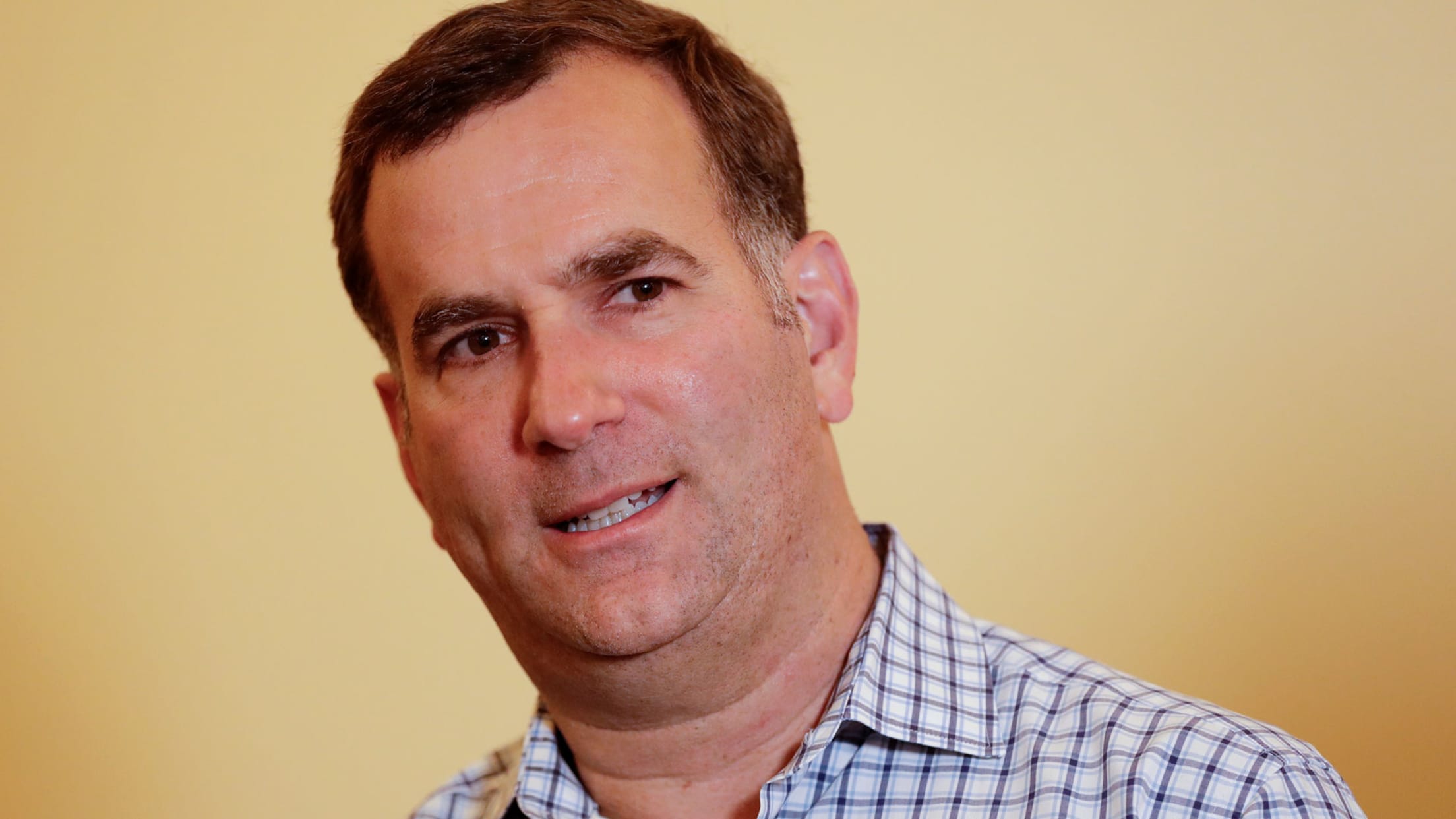 CHICAGO -- White Sox general manager Rick Hahn was asked by television play-by-play voice Jason Benetti for his happiest moment of the offseason during Saturday's SoxFest Town Hall meeting at the Hilton Chicago."It's not over yet," Hahn responded.Hahn could certainly be referring to the team's ongoing pursuit of premium free
CHICAGO -- White Sox general manager Rick Hahn was asked by television play-by-play voice Jason Benetti for his happiest moment of the offseason during Saturday's SoxFest Town Hall meeting at the Hilton Chicago.
"It's not over yet," Hahn responded.
Hahn could certainly be referring to the team's ongoing pursuit of premium free agents Manny Machado and Bryce Harper. But on both days of this three-day event, Hahn spoke of more work for the team to do before moving to Glendale, Ariz., for Spring Training.
"Traditionally, years ago, it would seem like sort of SoxFest marked the ritual end of the offseason, so to speak," Hahn said. "Obviously, things are moving slower in recent years than they had in the past. So as much as, historically, people have looked for a finished product at this time in the baseball calendar, we're not there yet."
What could be the remaining priorities for Hahn and the White Sox front office? They still might add another starting pitcher, with Manny Banuelos and Dylan Covey currently competing for the fifth slot -- although Covey could become a prime bullpen candidate. The White Sox could also add another reliever and an additional power bat, even if a Machado or Harper deal materializes.
Sanchez ready to defend his starting job
Credit Yolmer Sanchez -- the team's starting third baseman in 2018 and the American League leader in triples -- for taking a pragmatic approach to the possibility of losing his starting spot if Machado joins the White Sox.
"If it's not Machado, we [have] got a bunch of guys -- really good guys in the Minor Leagues -- who are trying to get in the big leagues and are trying to get my spot. Jake [Burger] and [Nick] Madrigal, he plays the infield," Sanchez said. "I don't take it personally. If I do my job and I play well and get better, I'm going to stay there.
"I keep working hard, getting better and do my thing. It's nothing I can control."
Sanchez, 26, was most pleased by the fact he played 155 games and had 662 plate appearances in 2018. With the switch-hitter staying healthy, he didn't change his offseason routine -- aside from adding some boxing and kickboxing classes.
"[I tried] to get my shoulder stronger and work my hips and kick some [butt]," said Sanchez with a loud laugh about his new workout.
Reinsdorf guiding the charge
During Hahn's SoxFest press conference on Friday, he was asked how much White Sox chairman Jerry Reinsdorf has been involved in the free-agency process. His original response drew big laughs from the assembled media.
"He's not aware of any of this," said Hahn with a wry smile. "Let's keep that between us."
Hahn went on to explain the depth of Reinsdorf's guidance in this process.
"With the magnitude of what we're discussing, Jerry has been very much involved. And it's not just, 'Hey Jerry, we're thinking about making this offer to this guy. What do you think?'" Hahn said. "This goes back several years. This goes back to the initial blueprint, so to speak, of what we were going to try to accomplish over the course of this rebuild.
"We may be a year early on paper, in terms of these types of moves, but it was also something that was discussed for the last several years about this free-agent market and the potential to add to the process at this time. He's been on board from the start, and certainly is very much up to speed on what's going on up to the hour."