Renteria pulls Castillo for failure to hustle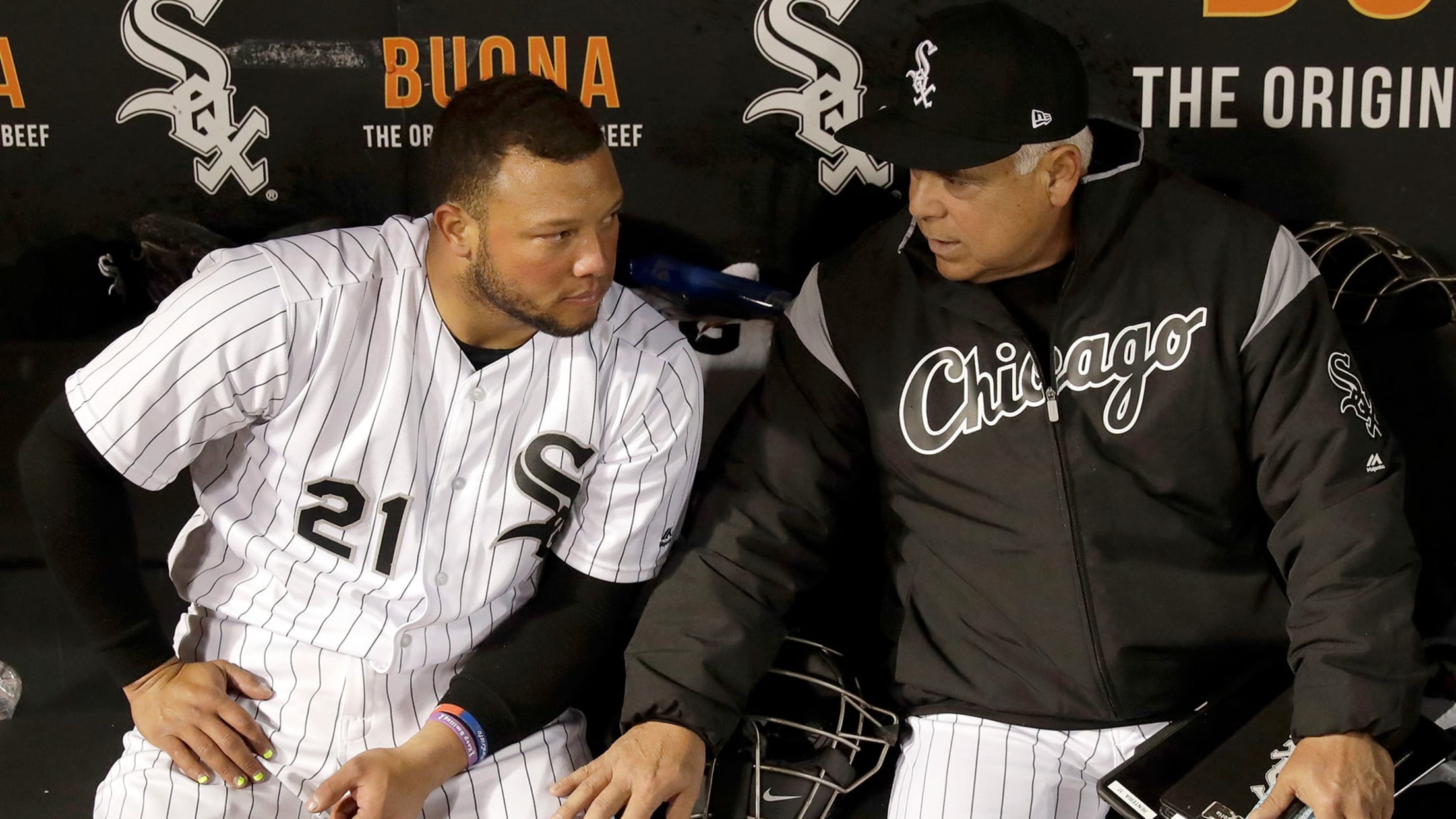 CHICAGO -- White Sox catcher Welington Castillo left Monday's 3-2 loss to the Orioles at Guaranteed Rate Field in the seventh inning on a decision made by manager Rick Renteria.That move came after Castillo did not leave the batter's box on a routine pop out to first baseman Chris Davis
CHICAGO -- White Sox catcher Welington Castillo left Monday's 3-2 loss to the Orioles at Guaranteed Rate Field in the seventh inning on a decision made by manager Rick Renteria.
That move came after Castillo did not leave the batter's box on a routine pop out to first baseman Chris Davis with runners on second and third and nobody out in the sixth. Renteria does not have many rules governing the team, but one of them is to run hard on every play and he has pulled players previously such as Leury Garcia this season, Avisail Garcia in Spring Training and Cody Asche last year for not living up to this standard.
Even a hard-nosed, high-energy veteran such as Castillo is no exception.
"There's one way to do it: you get your action, you start moving toward that direction in which you gotta go," Renteria said. "Nobody's asking you to do more or less than what you're capable of doing.
"Uncharacteristic of him in that he's always giving you a lot of energy, but what would've happened if everybody's watching it and I'm setting the tone for not only here, our club, everybody in the Minor Leagues, and they're saying, 'Well at the top they said they're gonna do this' and then they don't do it? You have to pick and choose your moments."
Castillo was frustrated in his failure to drive in the tying run against reliever Mychal Givens, a point which Renteria understands, as the White Sox failed to score in the inning. But it's the way Renteria believes things need to be done. It's the way of the rebuild for the White Sox.
"People might like it, not like it," Renteria said. "I gotta do this so that everybody understands what we're trying to do here. We're not done with what we're trying to do, and for him, I know he felt bad about it. Again, these kids own everything when push comes to shove, they own the responsibility.
"Everybody says well 99 out of [100] times he's gonna catch that ball and then that one time that he doesn't, what would I do if the ball had been dropped? Would it have made it easier to pull him? Well, it was just as easy because you expect not the best, but the worst, and like I said, that is uncharacteristic of that young man. I had a quick conversation with him on the bench, and he knew, and that was it."
Omar Narvaez replaced Castillo when Luis Avilan entered the game to replace starting pitcher Hector Santiago. Castillo finished 0-for-3 and Narvaez finished 0-for-1.