Perez healthy, passes concussion protocol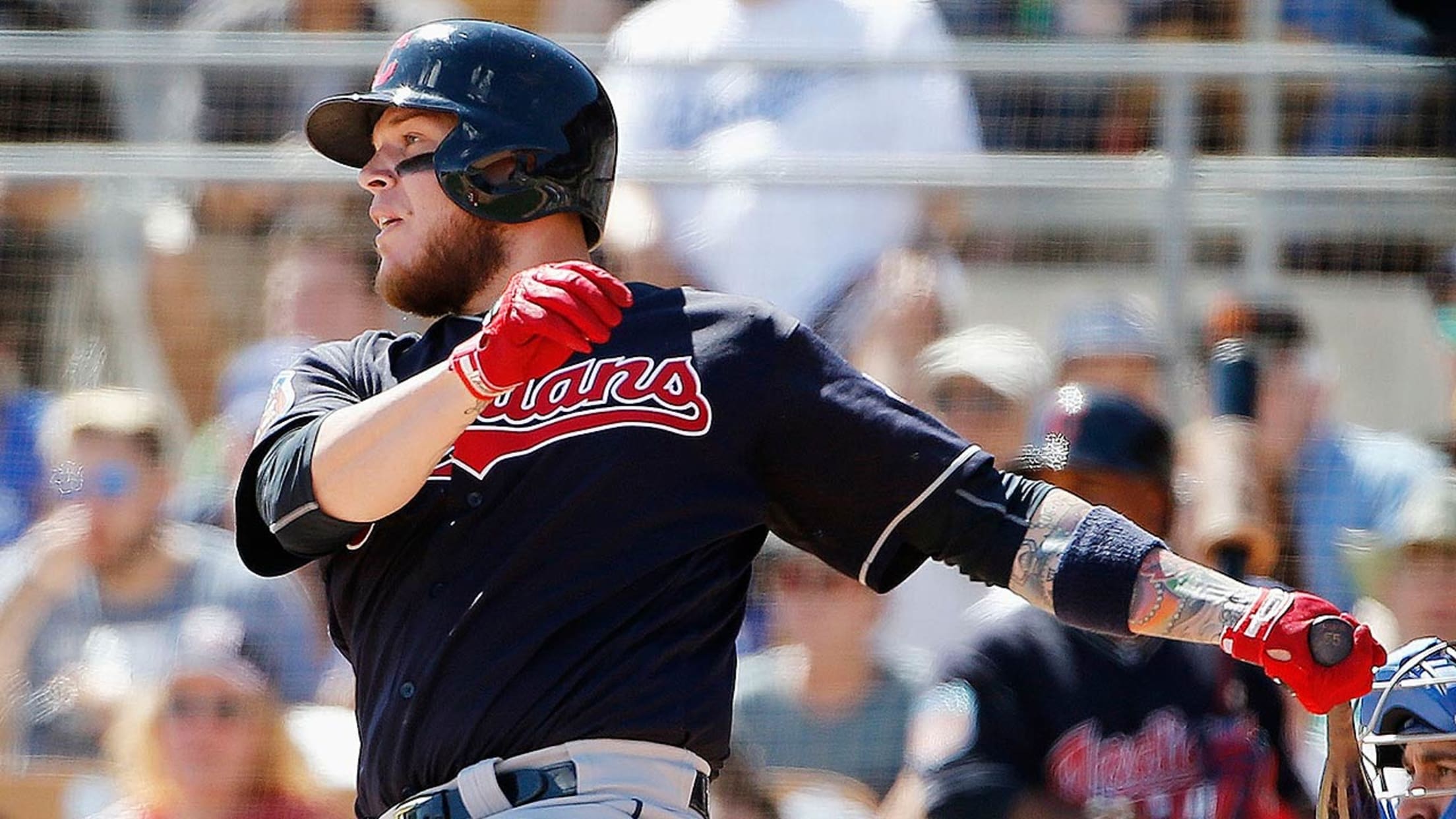 In 20 Cactus League games, Roberto Perez hit .261 with one homer and 9 RBIs. (AP)
CLEVELAND -- Roberto Perez was glad he was removed from Saturday's game in Texas, and he appreciated the steps the Indians took to make sure he was not dealing with a concussion. Most importantly, the catcher was happy to hear a doctor say he was cleared to resume playing.Prior to
CLEVELAND -- Roberto Perez was glad he was removed from Saturday's game in Texas, and he appreciated the steps the Indians took to make sure he was not dealing with a concussion. Most importantly, the catcher was happy to hear a doctor say he was cleared to resume playing.
Prior to Monday's postponement against the Red Sox, Perez went through the final stage of Major League Baseball's concussion protocol and was deemed healthy enough to remain on Cleveland's active roster. That allowed the Indians to move forward with their planned roster for Opening Day.
"Everything went really well. He went out and threw, ran, did everything," manager Terry Francona said. "The doctors have looked at him, evaluated him and given him a clean bill of health."
With Perez cleared on Monday, the Indians officially selected the contract of reliever Joba Chamberlain and cleared a spot on the roster by adding righty Tommy Hunter (offseason core muscle surgery) to the 15-day disabled list. Cleveland had Triple-A Columbus catcher Adam Moore ready to head to Progressive Field, if needed, but that step was not required.
Outfielder James Ramsey, who was acquired from the Cardinals in July 2014 in exchange for Justin Masterson, was designated for assignment to clear a spot on the 40-man roster for Chamberlain.
Perez took a pair of foul tips off his mask during an exhibition game against the Rangers on Saturday and was replaced behind the plate by Minor Leaguer Jeremy Lucas. Perez -- the No. 2 catcher behind Tribe starter Yan Gomes -- said he did not feel right initially, but his symptoms cleared by Sunday, when he went through a full workout in Cleveland.
"I feel much better. Everything should be fine," Perez said. "I always have a lot of energy, but when I came into the dugout [after the second foul tip], I wasn't feeling right. I wasn't being myself. I was glad that they took me out of the game and nothing serious happened. I'm ready."
Worth noting
• According to the Elias Sports Bureau, rookie center fielder Tyler Naquin is the first player with no Major League service time to make Cleveland's Opening Day roster since Trevor Crowe in 2009. Naquin, who was picked in the first round of the 2012 Draft by the Indians, hit .397 with a 1.203 OPS in 22 Cactus League games this spring to win a job. Naquin will make his first Major League start on Wednesday.
"When we told him, 'Hey, go compete,' you could see he kind of lit up," Francona said. "And, boy, he sure did compete. He played great. He hit the ball. He hit the ball out of the ballpark. He hit for average. He played a good center field. Because of that, he earned a spot."
• Heading into this season, veteran Juan Uribe will serve as the primary third baseman. Francona did note on Monday that utility man Jose Ramirez will see time in the lineup against right-handers, and some of those games could be used to give Uribe a day off. Ramirez is also a backup option for second base, shortstop, left field and center field.
"Uribe's our third baseman," Francona said. "I don't know that he's going to play every single day. I don't know if that makes sense. ... He'll play the majority at third. Jose will certainly spell him there, but he can also play left field."