Rhode Islanders turn out to support Baldelli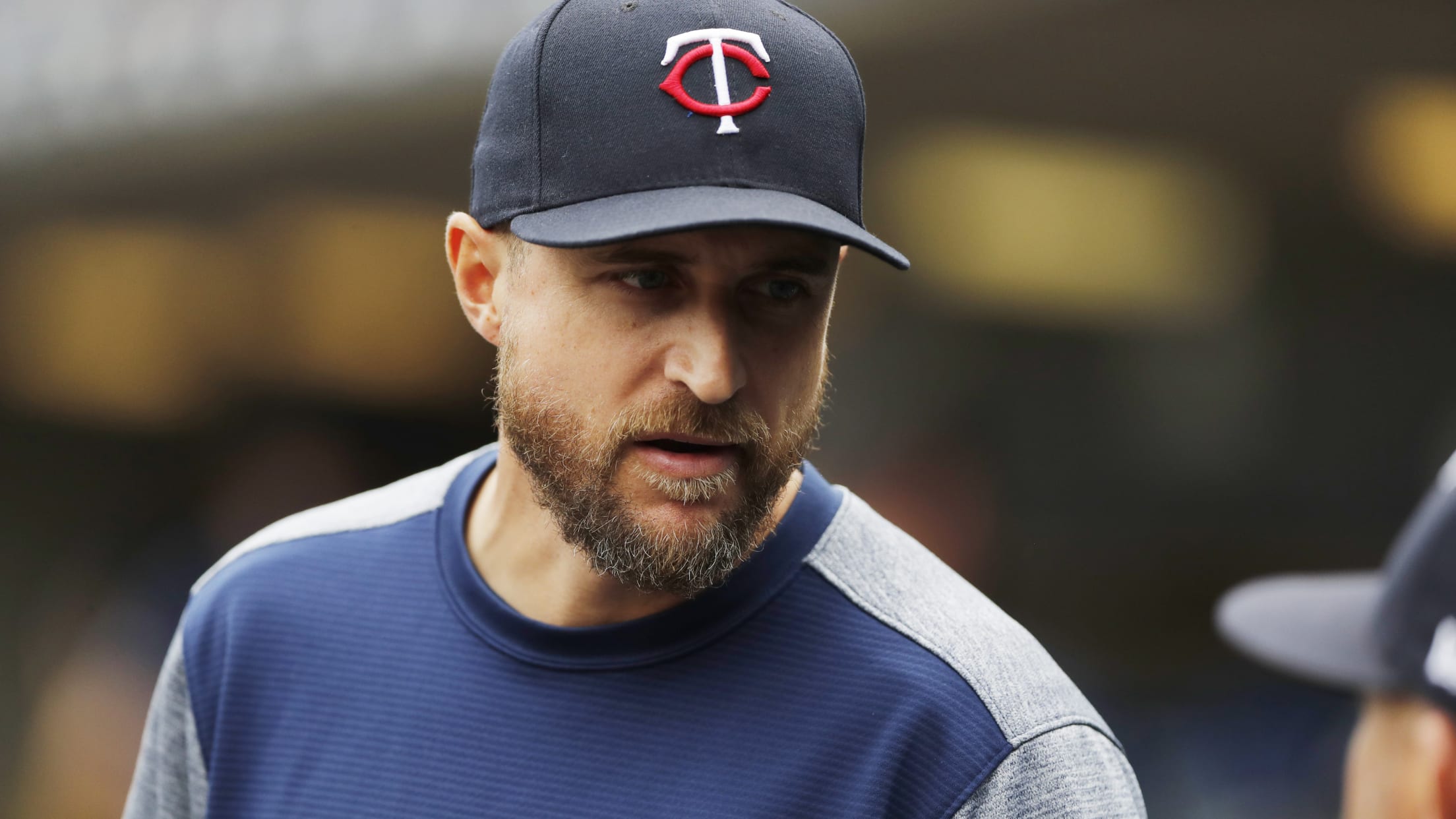 BOSTON -- Camera crews crowded the Twins dugout, cramming around an empty seat on the bench. Players walked by, noticed the packed scrum and kept on walking out to the field. The media members, actually, were not there to speak to them. Rocco Baldelli made his way out of the
BOSTON -- Camera crews crowded the Twins dugout, cramming around an empty seat on the bench. Players walked by, noticed the packed scrum and kept on walking out to the field. The media members, actually, were not there to speak to them.
Rocco Baldelli made his way out of the Twins clubhouse and over to the designated space. This wasn't just any pregame press conference -- this was Baldelli's first game in New England as a Major League manager.
"I've always looked forward to coming back," Baldelli said before the series opener against the Red Sox.
Baldelli, hired by the Twins last October as the Majors' youngest manager at 37 years old, was born in Woonsocket, R.I., 50 miles away from Fenway Park. He went to Bishop Hendricken High School in Warwick, where he was later inducted into the school's hall of fame.
There have been 78 Major League players born in Rhode Island, but 26 of them played before the year 1900. Baldelli is only one of six players from the state to break into the big leagues since 2000.
The group of managers is even smaller. Baldelli joins a list of just eight Major League managers born in Rhode Island. He is the first since Davey Lopes managed the Brewers from 2000-02.
"There's been some really good ballplayers from Rhode Island," Baldelli said. "But there's not a ton of us that have played in the big leagues and on and on and done things like that, so you feel like you're doing it for everybody and you really have that kind of behind you everywhere you go. That's OK. I think it's a really good thing. It's nice for the people that are following back home."
What would the 2009 version of Rocco Baldelli have thought about managing at Fenway Park when he was playing there for the #RedSox? pic.twitter.com/Z1S05cEMYT

— Jessica Camerato (@JessicaCamerato) September 3, 2019
And there were plenty of people from back home excited to watch him manage at Fenway Park. The interest was so high, Baldelli's father obtained 40 tickets on his own -- and that didn't cover all of the requests.
"I can't put a number on it," Baldelli said.
Baldelli is no stranger to Fenway. He appeared 62 in games for the Red Sox in 2009, batting .253 and hitting seven home runs in his second-to-last year playing in the Majors. This time around is different, though. Baldelli isn't just in his first year learning the ropes as a manager -- he is at the helm of the first-place team in the American League Central. He has earned consideration for AL Manager of the Year.
"I promise you, that is the furthest thing from anything going on in our clubhouse or in the office or anything," Baldelli said of the managerial award. "One thing that's been great about our guys is, we worry about today's game and we go out there and play. Regardless of what happens, we win, we lose, we treat our players the same way, no matter what. Our players show up the next day, and they're ready to go."
Ten years after he suited up for the Red Sox, Baldelli was sitting on the opposite side of the field, having traded in his glove for a lineup card. It wasn't necessarily the career path he envisioned back then, but it's one that he's thriving in now.
"I would've been surprised," Baldelli said of managing. "… When I was playing, I wasn't trying to think about the game that way. I tried to think about a lot of different things, but it wasn't necessarily pointed in the direction of trying to manage. It became apparent to me the last couple of years, especially this offseason, that I had a great opportunity ahead of me. And it was something that I really started to think about more recently than anything else.
"But I feel pretty lucky to be where I'm at right now."