Twins extend contract with Triple-A Rochester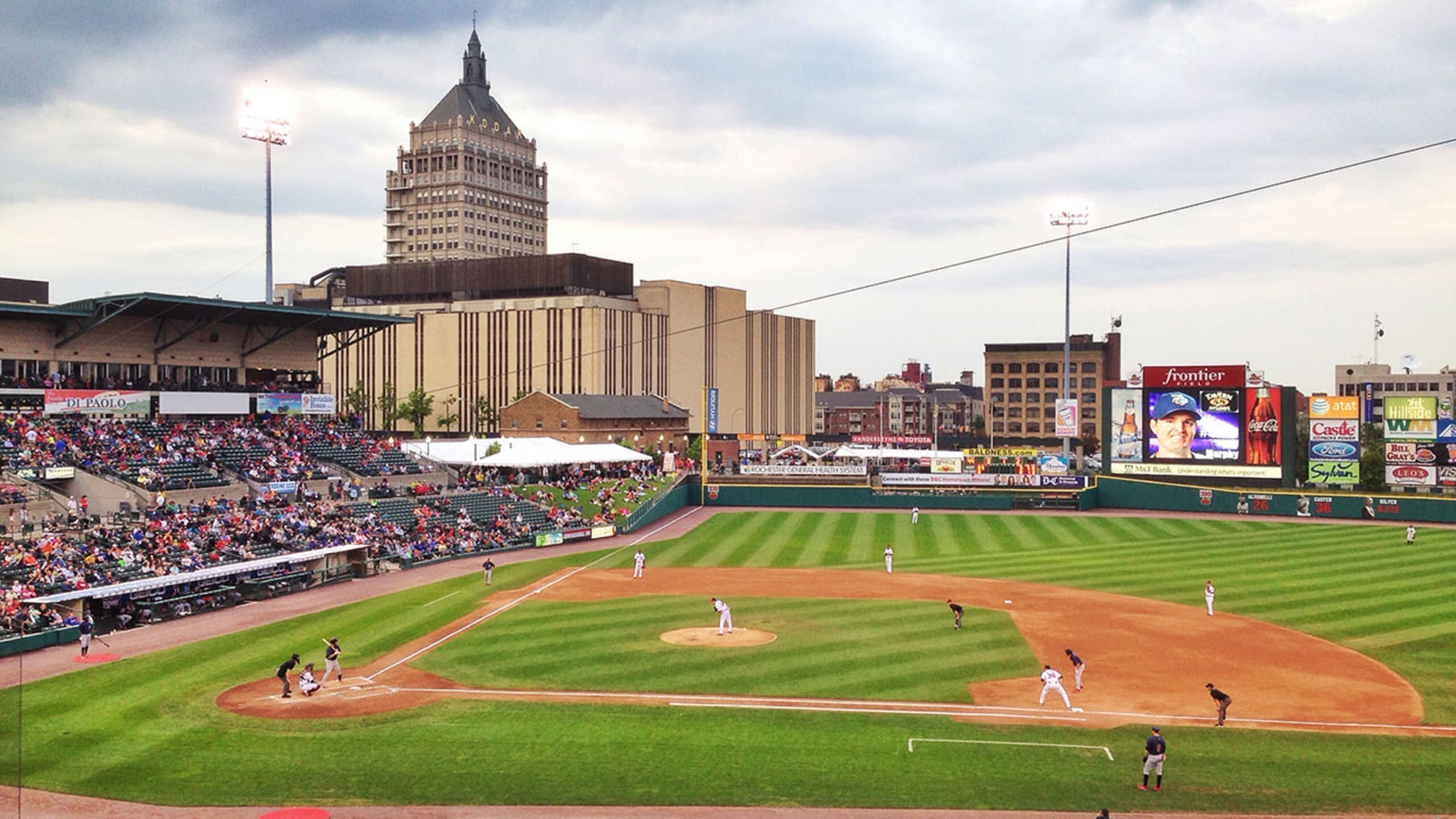 The Twins' Triple-A affiliate will be in Rochester, New York, until the end of the 2018 season. (MiLB)
KANSAS CITY -- The Twins extended their player-development contract with Triple-A Rochester through the 2018 season, both clubs announced on Friday.After Terry Ryan was dismissed as general manager by the Twins on July 18, Rochester wanted to make sure the organization would have the right leadership in place to continue
KANSAS CITY -- The Twins extended their player-development contract with Triple-A Rochester through the 2018 season, both clubs announced on Friday.
After Terry Ryan was dismissed as general manager by the Twins on July 18, Rochester wanted to make sure the organization would have the right leadership in place to continue their partnership. And while the Twins haven't settled on a new GM, Rochester was convinced by Twins management that keeping their Triple-A team in Rochester was one of the organization's top priorities.
"It's been a tremendous partnership that we've had with Rochester," Twins interim general manager Rob Antony said. "And they're the same type of people we are. When things are working, there's no reason to look elsewhere for something better. If it isn't broke, don't fix it. We have put competitive teams on the field for the club and fans. On their end of it, they've been terrific partners and addressed some of the things that we have needed in the way of some improvements that have helped us so that we can develop our players the way we want and need to."
The Twins have been partners with the Red Wings for 14 years, but Rochester explored other options with the Mets' contract with Triple-A Las Vegas also expiring. But given their familiarity with the Twins and the fact that teams have been competitive in recent years with Rochester over .500 in eight of the last 13 years entering this season, it made sense to extend their contract.
"The Twins have been an outstanding partner to the Red Wings," Red Wings president Naomi Silver said. "With a Major League affiliation, a Minor League club hopes for three important things: a competitive team, having future Major Leaguers and top Draft picks being a part of that team and a big league team that values the importance of the Minor League system. The Twins have been great to us in each of these areas. They've regularly fielded winning teams here, and we've seen a lot of great players come through Rochester."