Rockies announce Minor League staffs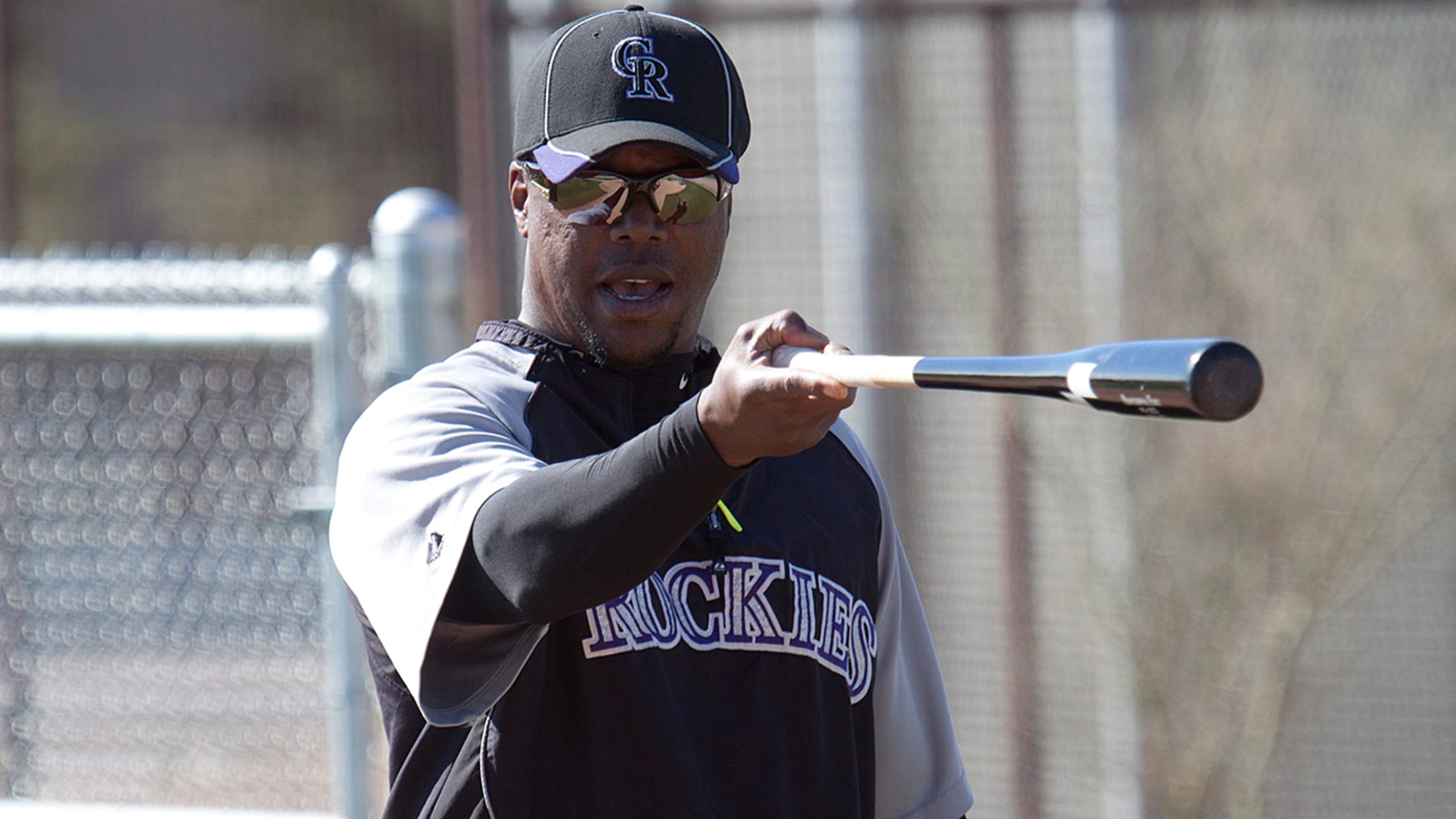 Glenallen Hill returns as manager of Triple-A Albuquerque. (MiLB)
DENVER -- Glenallen Hill will return to Albuquerque for his fifth season as Triple-A manager for the Rockies, who announced their Minor League staffs Thursday.The Rockies have two managerial changes -- Jerry Weinstein, last year a special instructor to player development and through this spring manager of Team Israel for
DENVER -- Glenallen Hill will return to Albuquerque for his fifth season as Triple-A manager for the Rockies, who announced their Minor League staffs Thursday.
The Rockies have two managerial changes -- Jerry Weinstein, last year a special instructor to player development and through this spring manager of Team Israel for the World Baseball Classic, will take over at Double-A Hartford, and Scott Little will manage Class A Short-Season Boise after serving as the team's hitting coach last year.
• Full list of Rockies Minor League staff
Hill's coaching staff will be different. Darin Everson will be hitting coach after serving as Hartford's manager last year, and Mark Brewer will be the Albuquerque pitching coach after holding the same job at Class A Asheville last year. Darryl Scott moves from Albuquerque pitching coach to co-Minor League pitching coordinator with Doug Linton.
The lower levels will continue to have a development supervisor in addition to a manager.
At Rookie-level Grand Junction, Frank Gonzales returns as manager and Andy Gonzalez will be development supervisor after managing Boise last year. Fred Nelson will return as development supervisor at Boise. Both positions are the same at Asheville, with Warren Schaeffer as manager and Marv Foley as development supervisor, and Lancaster, with Fred Ocasio as manager and Anthony Sanders as development supervisor.