Bettis set for spring debut on Sunday
Right-hander had surgery for testicular cancer in late November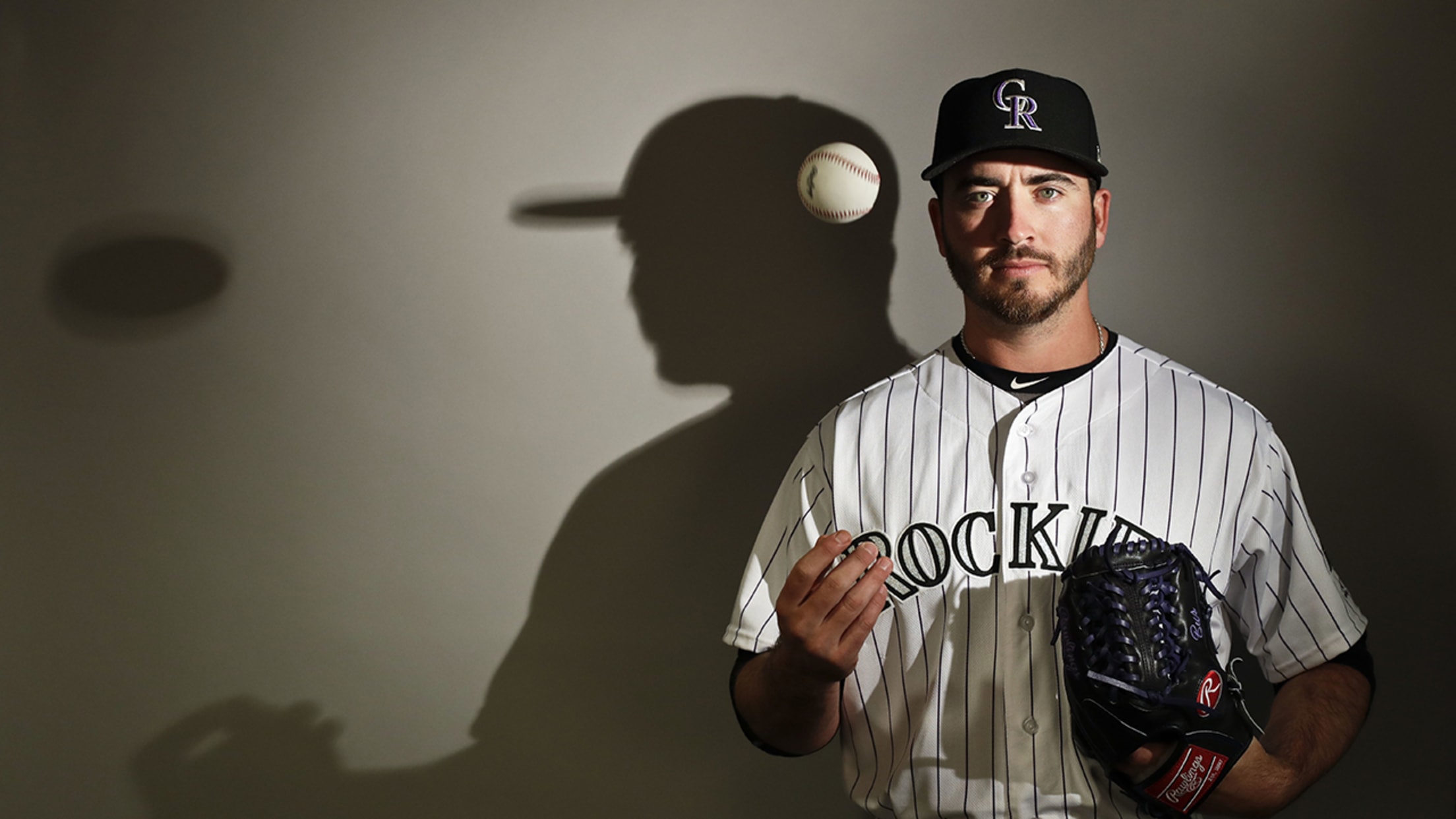 Chad Bettis went 14-8 with a 4.79 ERA last season. (AP) (Chris Carlson/AP)
SCOTTSDALE, Ariz. -- After undergoing surgery for testicular cancer in late November, Rockies right-hander Chad Bettis will make his first Cactus League appearance at 1:05 p.m. MT on Sunday against the host Brewers.The Rockies held Bettis out of the first run through their spring rotation -- not because of any
SCOTTSDALE, Ariz. -- After undergoing surgery for testicular cancer in late November, Rockies right-hander Chad Bettis will make his first Cactus League appearance at 1:05 p.m. MT on Sunday against the host Brewers.
The Rockies held Bettis out of the first run through their spring rotation -- not because of any health concerns -- but because he finds it more helpful to focus on fundamentals than competition early in camp.
"Too early. There are a lot of variables that can pop in there," Bettis said. "Being able to focus on perfecting what I want to and getting that down to a tee before I go into competition really benefits me."
Bettis, who went 14-8 with a 4.79 ERA last season, will throw two innings and no more than 40 pitches, manager Bud Black said.
Worth noting
• Black did not have much of an update on ailing outfielder David Dahl, who has been out since Sunday with a sore back.
"He feels better every day with natural movements, but it's still sore," Black said. "We'll just continue to monitor that and let time take its course."
Dahl, who hit seven homers and collected 24 RBIs with an .859 OPS in 63 games during his rookie season in 2016, was expected to compete for the starting left-field spot with Gerardo Parra. But the 22-year-old isn't expected back on the field for a couple of weeks.
• After dealing with oblique issues in the past, right-hander Chris Rusin self-diagnosed the injury that forced him from Friday's game, Black said.
"He's had this before, and he feels as though, to use a medical term, it's a mild strain of the oblique," Black said.
Rusin pitched 1 1/3 innings against the Indians but left after he struck out Greg Allen in the fifth.
"Chris is sore, as expected," Black said of Rusin, whom the Rockies claimed off waivers from the Cubs in late September and is in contention for a rotation spot this spring.
• Prospective closer Greg Holland will throw in a simulated game on Sunday at Salt River Fields and could be ready for a Cactus League game next week.
Holland is coming off Tommy John surgery in 2015 that forced him to miss all of the '16 season. He signed with the Rockies in late January, and to this point, he has put his work in during bullpen sessions and simulated games.
"These are high-intensity outings," Black said. "They're just not against another Major League team. He's facing hitters, and we're putting a radar gun behind him. We're watching, and he's turning it loose."
Black said that while a Cactus League appearance could be next on the horizon for Holland, so too could another simulated game, which would be the former All-Star's fourth this spring.
• Left-hander Mike Dunn and right-hander Jordan Lyles threw in a sim game on Saturday on the back fields.
Chris Gabel is a contributor to MLB.com.