For Black, playing time a balancing act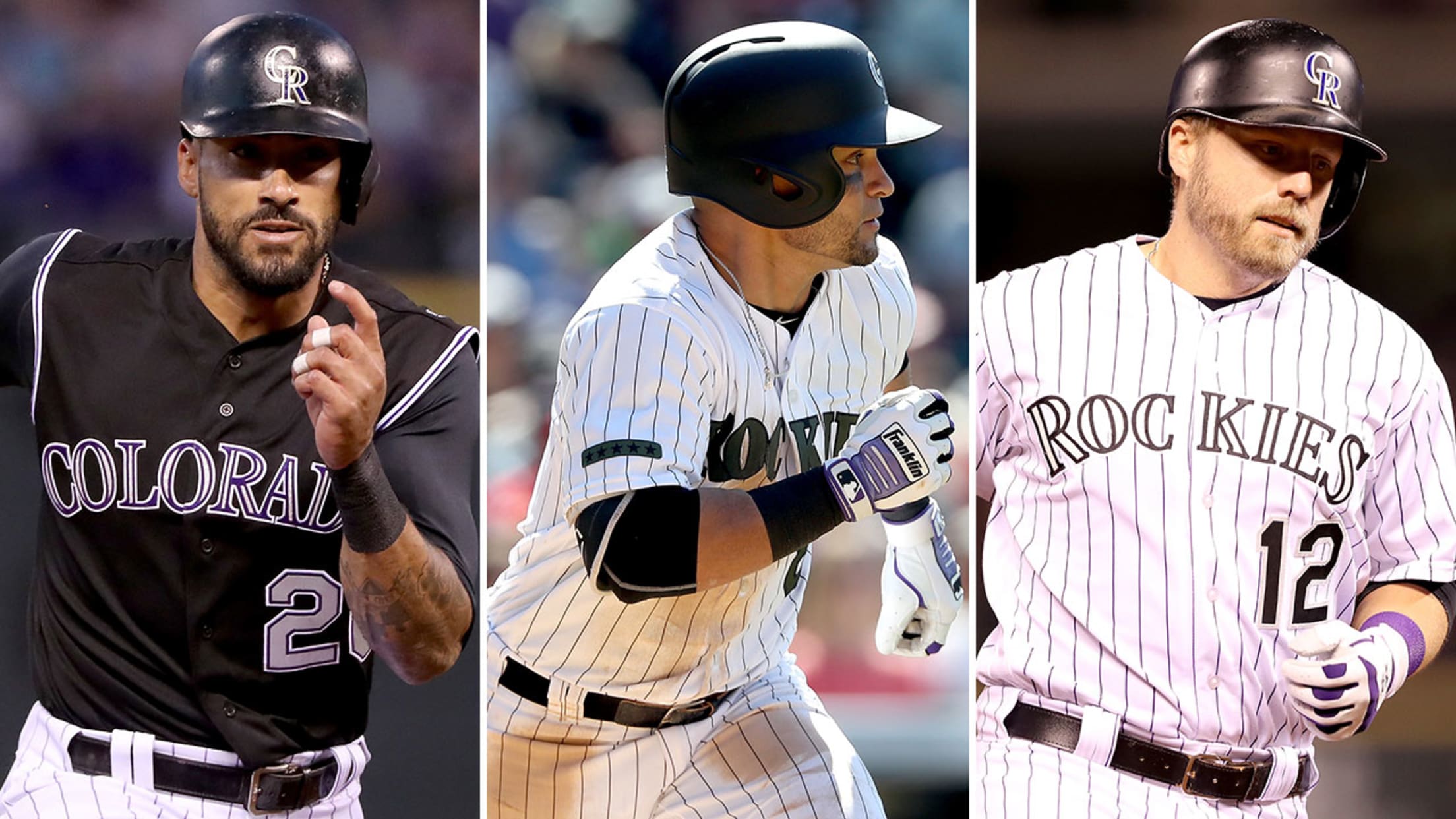 Bud Black has a good problem: finding playing time for the hot-hitting trio of Ian Desmond, Gerardo Parra and Mark Reynolds. (Getty)
DENVER -- With one more player expecting to start than available positions, Rockies manager Bud Black has struck the correct balance.When Ian Desmond recovered from his broken left hand and joined the club on April 30, suddenly Black had to figure out how to insert him into a lineup that
DENVER -- With one more player expecting to start than available positions, Rockies manager Bud Black has struck the correct balance.
When Ian Desmond recovered from his broken left hand and joined the club on April 30, suddenly Black had to figure out how to insert him into a lineup that was seeing career-best production from first baseman Mark Reynolds and solid work from left fielder Gerardo Parra. Desmond, with just half of Spring Training before the injury and two days of injury rehab, would understandably need to work his way into form.
Besides the important number -- 17-10 since Desmond became available (going into Monday's game against the Mariners) -- Black has maximized all involved.
Reynolds started 22 times and played 23, and hit .329 with a .418 on-base percentage and .506 slugging percentage, plus five home runs and 20 RBIs. Losing an occasional start has not knocked him off a pace deserving of All-Star Game consideration.
• Cast your Esurance All-Star ballot for Reynolds and other #ASGWorthy players
Desmond, who did not start Monday, went .283/.306/.396, with two homers and 10 RBIs while making 26 starts -- 19 in left field, since Reynolds was playing so well at first. And while the power and run production are still to come, his slash line was.293/.325/.376 in 19 games going into Monday.
Parra was hitting .284 before Desmond joined and curtailed his playing time. His three-run homer and three hits in Sunday's 8-4 victory over the Cardinals earned him Monday's start. From April 30 to Monday, he was .286/.288/.464 while starting 13 times but appearing in 21 games. He had three homers and 11 RBIs.
Black's approach is multifaceted.
"You look at the schedule a week out, you look at certain matchups," Black said. "You look at certain left-right, starting-pitching combinations. Then you look at the present -- what have guys done the last couple days? And you continue to look physically, how they're doing, how their legs are and -- imagine this -- you talk to players."
Parra has stayed solid offensively by adopting some of what Reynolds did a couple years ago when he became a role player with the Cardinals: concentrating on keeping the bat in the strike zone longer. He has carried that approach to his starts. Before Monday, he was 14-for-48 (.292) with three home runs, nine RBIs, nine runs, one walk and six strikeouts in 16 starts since April 30.
"I swing hard, but make sure I stay on my back leg and I make sure I give myself time to see the ball better," Parra said. "I changed my mindset a little bit -- short swing, put the ball in play, don't try to do too much but concentrate on the strike zone."
Desmond said he noticed the human element -- since everyone wants to start and play all the time -- isn't encroaching on team concerns.
"Now I see it," Desmond said. "People are passing the bat. If I don't start today, I know the next guy in line is just as capable and is going to contribute to a win. Just be ready to go. It seems that's the attitude. Everyone's rooting for each other, and it's a good distribution of playing time."