Desmond homers in rehab start in Triple-A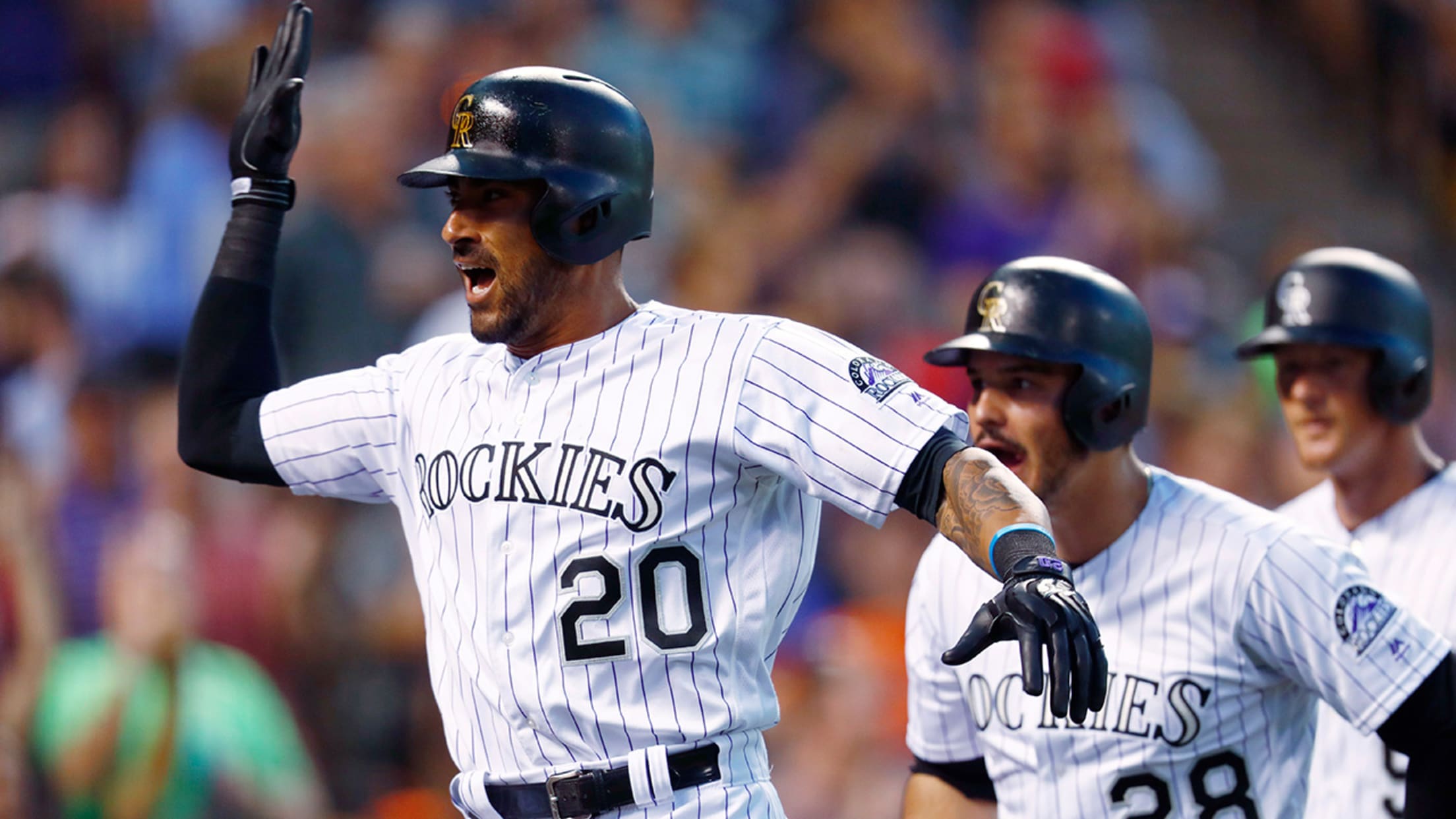 Ian Desmond could be back with the Rockies shortly after a rehab start Sunday with Triple-A Albuquerque. (AP)
ATLANTA -- The Rockies' Ian Desmond hit a fourth-inning leadoff home run, finished 1-for-4, and played shortstop and first base for Triple-A Albuquerque in what possibly was his final injury rehab game in an 8-1 home loss to Salt Lake on Sunday night.Desmond, who hasn't appeared for the Rockies since
ATLANTA -- The Rockies' Ian Desmond hit a fourth-inning leadoff home run, finished 1-for-4, and played shortstop and first base for Triple-A Albuquerque in what possibly was his final injury rehab game in an 8-1 home loss to Salt Lake on Sunday night.
Desmond, who hasn't appeared for the Rockies since suffering a right calf strain July 25, went deep against Salt Lake starter John Lamb. In three games at Albuquerque, Desmond went 3-for-9 with a homer, a double, a walk and a strikeout.
The Rockies hope the versatile Desmond -- hitting .285 with five home runs and 32 RBIs in 65 games -- can be used regularly, with left field, first base and shortstop serving as positional opportunities. Rarely injured previously, Desmond missed the first 25 games of the season with a fractured left hand, missed nine games in early July with a calf strain, and had a recurrence in July.
Also:
• Rockies lefty Tyler Anderson, on injury rehab and in his first game action since suffering a left knee injury June 25 that required arthroscopic surgery, pitched the first inning for Albuquerque and yielded five hits and four runs, with a walk and two strikeouts.
• Former National League Most Valuable Player Ryan Howard, who had played once in the last week because of a knee issue, doubled in a pinch-hit appearance. Howard signed recently and is hoping to help the Rockies during September.