Lucroy on Greinke: 'He is going to bring it'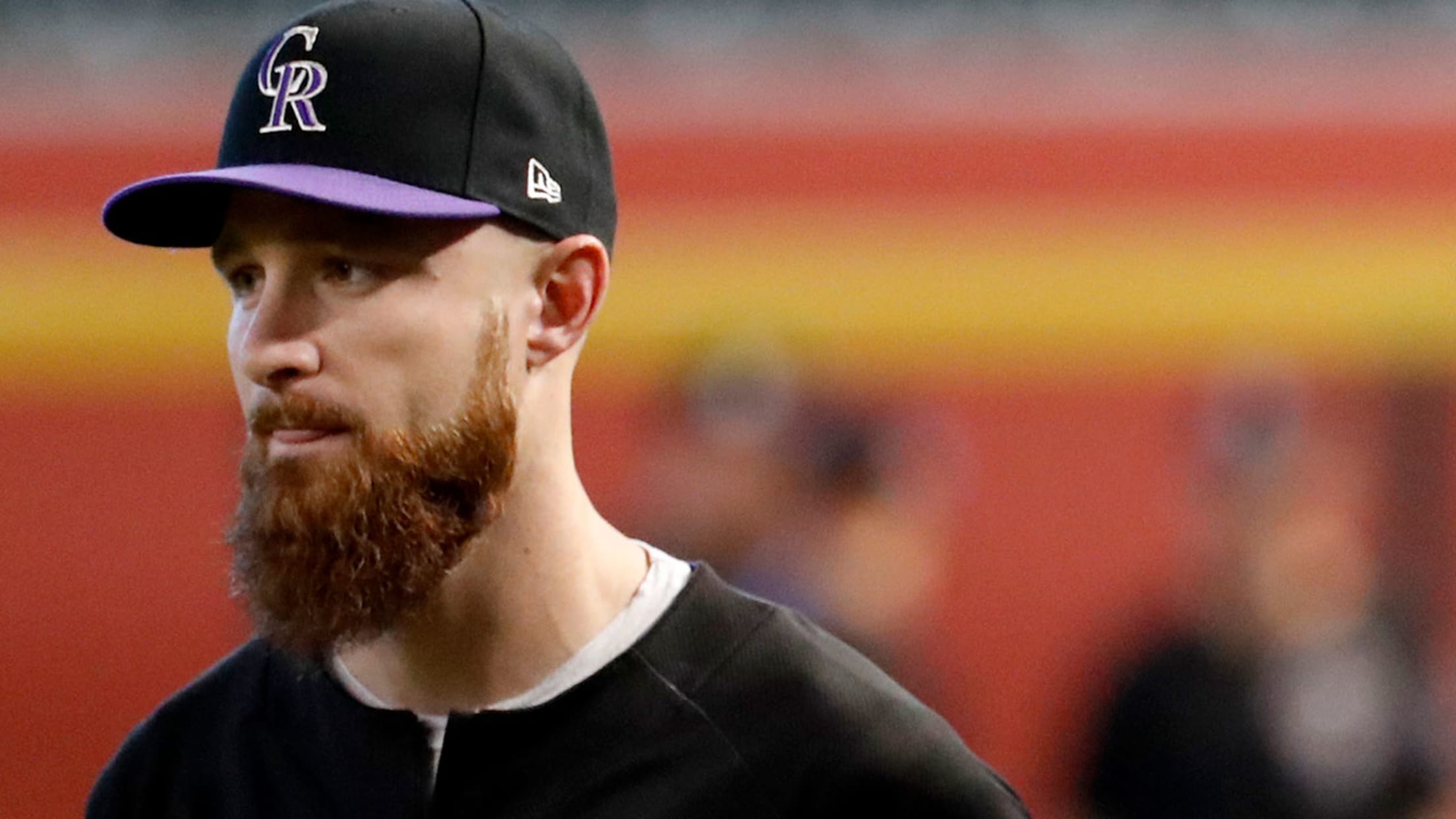 Jonathan Lucroy knows Zack Greinke well -- the pair were teammates on the 2011 Brewers team that made the playoffs. (AP/Matt York)
PHOENIX -- If anyone knows what Zack Greinke is like under the postseason lights, it's Jonathan Lucroy.The Rockies catcher and Diamondbacks ace were Brewers teammates for their first career postseason appearances in 2011 against Arizona. While the pair were never battery mates at Chase Field -- Greinke pitched Game 2
PHOENIX -- If anyone knows what Zack Greinke is like under the postseason lights, it's Jonathan Lucroy.
The Rockies catcher and Diamondbacks ace were Brewers teammates for their first career postseason appearances in 2011 against Arizona. While the pair were never battery mates at Chase Field -- Greinke pitched Game 2 at Miller Park -- the two will have a chance to face each other there in Wednesday's National League Wild Card Game.
Lucroy isn't fazed by the possibility of facing his teammate of a year and a half and former American League Cy Young Award winner in Greinke -- a 7-for-11 career batting line with a double against him probably eases some of those nerves.
"I know Zack is going to bring it," Lucroy said. "The same approach on Zack is the approach I have on anybody. I don't change my approach depending on the pitcher because I'm not worried about what he's doing. I'm worried about what I'm doing.
"Nothing against Zack, but it doesn't matter who's on the mound. It's one game, one hit or quit and you've got to go home. It's going to be all hands on deck on both sides."
:: NL Wild Card Game schedule and coverage ::
Greinke, who went 17-7 with a 3.20 ERA this season, will start opposite of Jon Gray in Wednesday night's matchup. It will mark the third club Greinke has started a postseason game for.
Lucroy will be making his third postseason appearance with his third team after being dealt midseason for the second consecutive year in 2017. Despite having just 44 career postseason plate appearances, he's one of the Rockies' most experienced postseason players.
The 31-year-old catcher has another former teammate in the opposing dugout on Wednesday -- former Team USA mate Paul Goldschmidt, who once again has been in the NL MVP Award discussion as a first baseman for the Diamondbacks in posting a .966 OPS with 36 homers and 120 RBIs. The pair were teammates in this season's World Baseball Classic, which saw the United States claim the crown for the first time.
The pair will each look for another title, this time for their respective teams at the end of this postseason.
"I fully enjoy every time I come in here and lock horns with him, because I know he's going to give it everything he has," Lucroy said of Goldschmidt. "He's one of the best in baseball at what he does, and it's a lot of fun for me to take that challenge of getting him out."
Another World Baseball Classic teammate, Rockies third baseman Nolan Arenado, will be making his first postseason appearance. Lucroy saw Arenado slug a homer on his biggest stage to date in May, and he said he knew when he arrived in Denver from Texas in August that Arenado will be a prime postseason performer if given the opportunity.
"He's a big-time player, man," Lucroy said. "I read a quote a long time ago, and I'll always remember it. Big-time players make big plays in big situations, and that's what he does. He's not the only one. There's several guys in here who do the same thing. These star-type players, that's what they do."
Lucroy is eager to be a veteran presence for a young Rockies club as many will be making their debuts under the October lights.
"It's a championship," Lucroy said. "It's a ring. I don't know many players that are here just for the money. They want to be there at the end holding that trophy."
Fabian Ardaya is a reporter for MLB.com.