Rox, O's, Tigers reportedly talking outfielders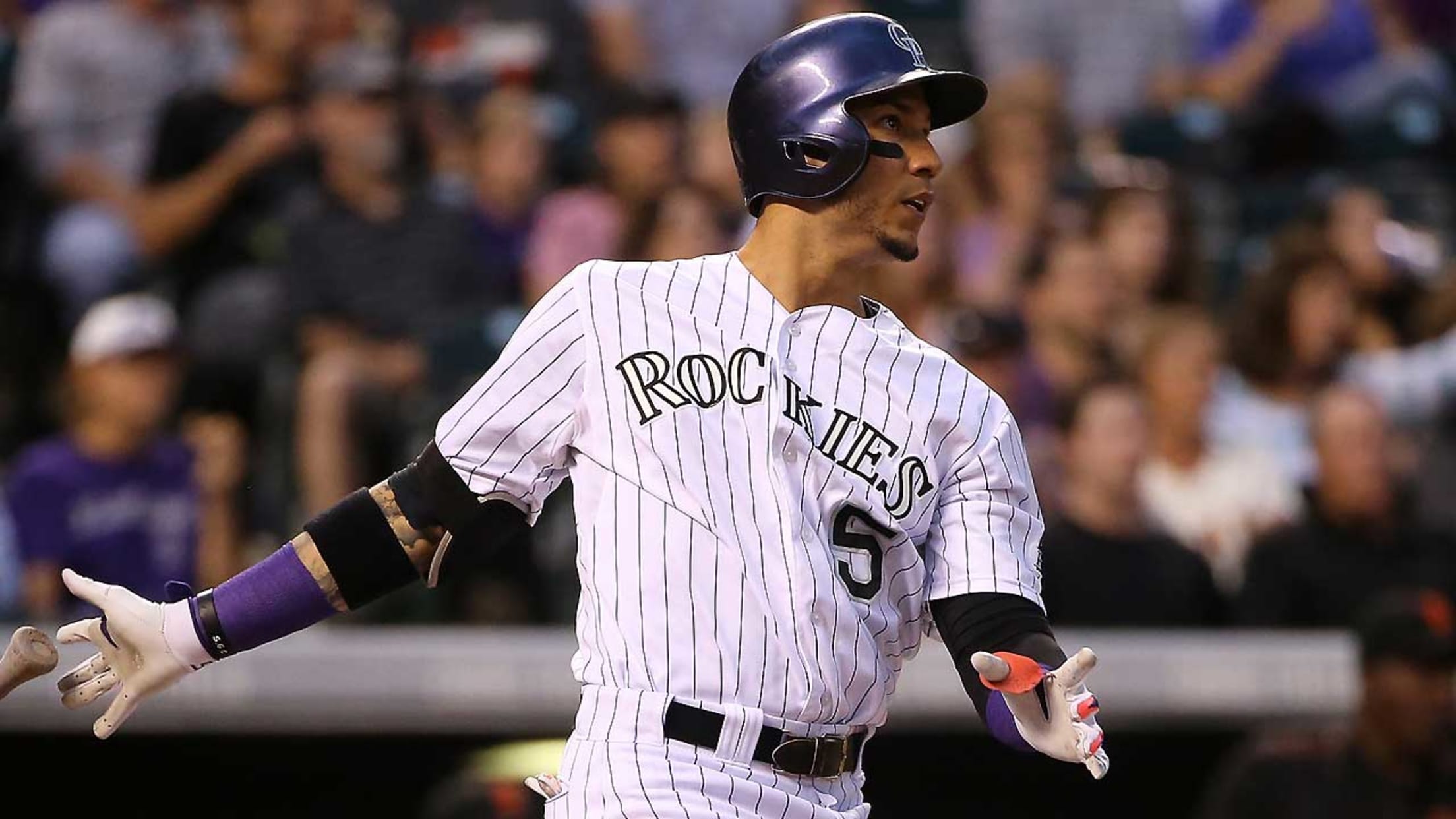 Rockies outfielder Carlos Gonzalez has two years remaining, at $37 million, on a seven-year contract. (AP)
Having secured a long-term deal with free-agent outfielder Gerardo Parra, the Rockies' likelihood of dealing an incumbent veteran outfielder would seem to have progressed from "possible" to "probable."In fact, the Orioles, with whom Parra spent the last two months of the 2015 season, and Tigers are two of the teams
Having secured a long-term deal with free-agent outfielder Gerardo Parra, the Rockies' likelihood of dealing an incumbent veteran outfielder would seem to have progressed from "possible" to "probable."
In fact, the Orioles, with whom Parra spent the last two months of the 2015 season, and Tigers are two of the teams engaging Colorado in talks, according to FOX Sports.
Even prior to the Rockies' agreement on Tuesday with Parra on a three-year deal, Carlos Gonzalez and Charlie Blackmon were rumored to be available.
Sources: #Tigers among teams talking to #Rockies, who have surplus of LH hitting outfielders. Precise target for DET unclear; no deal close.

— Ken Rosenthal (@Ken_Rosenthal) January 12, 2016
Deals for Parra and Alex Gordon, who reached a new four-year deal with the Royals on Friday, have thinned out the free-agent market on outfielders. Yoenis Cespedes and Dexter Fowler highlight the remaining available names but, clearly, the trade market for upside outfielders will be heating up.
Gonzalez has two years remaining, at $37 million, on a seven-year contract. Blackmon is a younger, controllable player -- he is first-time arbitration-eligible after earning close to to the MLB minimum in 2015.