Gardenhire looks to experience in building 'pen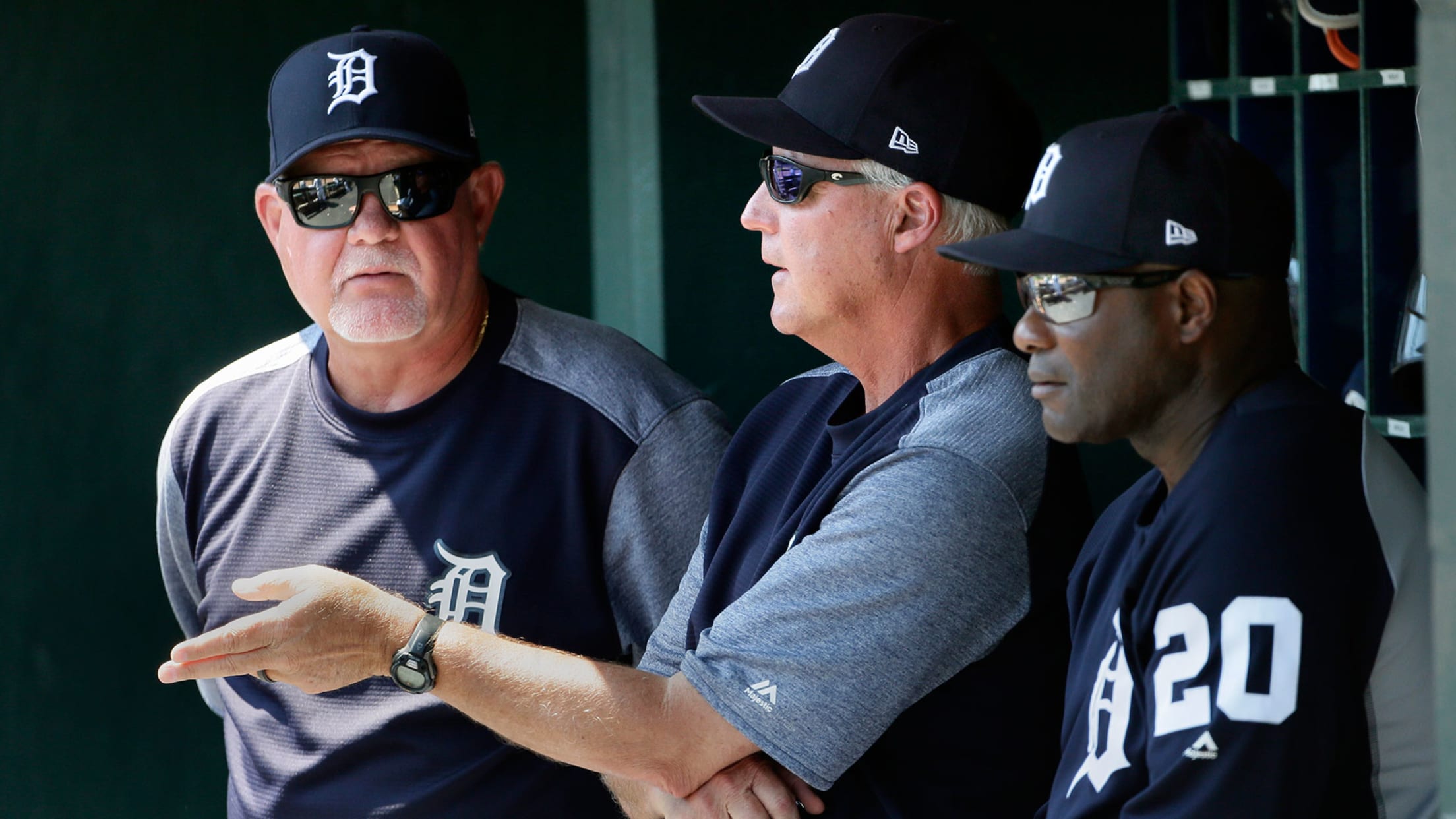 OAKLAND -- The Athletics have made one of the league's most formidable bullpens out of young arms like ex-National Blake Treinen at closer, former Slippery Rock University hurler Lou Trivino at setup and well-traveled Yusmeiro Petit in support. Then they added former Mets closer Jeurys Familia in a trade two
OAKLAND -- The Athletics have made one of the league's most formidable bullpens out of young arms like ex-National Blake Treinen at closer, former Slippery Rock University hurler Lou Trivino at setup and well-traveled Yusmeiro Petit in support. Then they added former Mets closer Jeurys Familia in a trade two weeks ago. The result is a 44-0 record when the A's lead after seven innings, the only team in the Majors without a late loss, while Treinen and Trivino rank first and third among Major League relievers in ERA.
Ron Gardenhire once made a dominant bullpen out of Eddie Guardado, J.C. Romero, Juan Rincon and LaTroy Hawkins. Then in 2010, Gardenhire overcame a season-ending injury to Joe Nathan with a bullpen of Jon Rauch, Matt Capps, Matt Guerrier and Jesse Crain.
The lesson from all these scenarios: There's a knack to bullpen construction beyond simply good arms, something the Tigers have struggled to do for years. And as Gardenhire tries to put together a late-inning relief corps in Detroit from a varied group of pitchers, he's looking for that eventual combination. It might not come until next year or later, when help arrives from the farm system.
"First, you have to have some creative pitchers, guys that can do some things," Gardenhire said Friday. "But they have to kind of complement each other, especially as you get towards the end of the game. You always have to have the guy at the end."
That's what made the Twins' bullpens work, Gardenhire said. They had a group of relievers who presented different looks to hitters, with different out pitches and arm angles, and they could pitch in various roles when they had to. And they usually had a reliever who could pitch multiple innings on short rest while also slotting into a late-inning role if somebody wasn't available.
"They all complemented each other," Gardenhire said. "We didn't have to rely on one guy every day to do the seventh inning, to get us to the eighth and ninth guy. We could flip them any time wanted to with matchups, numbers and all those things."
That was part of the inspiration behind sidearmer Louis Coleman's shot with the Tigers this season. Gardenhire knew Shane Greene was his closer from the start of Spring Training. He was hopeful Joe Jimenez could take the setup role, but wasn't certain. He knew Alex Wilson could fill multiple innings. Coleman stepped up as a bridge between the starting pitchers and Jimenez when Coleman was pitching well. He was talented but inconsistent as he bounced around from organization to organization the last couple years, but the Tigers have stuck with him through his ups and downs this summer.
When Coleman struggled, the Tigers called up Victor Alcantara, a strong, young right-hander with inconsistent results.
"You have to be lucky in the people that you have, the talent that you have," Gardenhire said.
They have also stuck with Daniel Stumpf in hopes he can be the lefty in Detroit's bullpen that Romero was in Minnesota, a shutdown arm against left-handed hitters who can also retire right-handed batters. That hasn't happened.
The bullpen could look vastly different behind Green and Jimenez next year if some young arms step up from Toledo. Big right-hander Zac Houston entered Friday with 65 strikeouts over 39 2/3 innings between Triple-A Toledo and Double-A Erie. Righty Paul Voelker and his 5-foot-10 frame have allowed just 31 hits over 53 innings with the Mud Hens. Zac Reininger remains in the picture despite his growing pains this season after jumping up the organizational ladder last year.
"Hopefully mentality-wise and makeup-wise, you can figure out who can and who can't, as you go along," Gardenhire said. "You get a group in Spring Training and say, 'Well, this guy's not quite ready here, but this [other] guy might fit right here if he can get consistent with his mechanics.' Some of those young guys."
Quick hits
• Second baseman Niko Goodrum and right-hander Mike Fiers were voted the Tigers Player and Pitcher of the Month, respectively. Goodrum batted .286 (26-for-91) in July with nine doubles, three homers and nine RBIs. Fiers, who also earned the honor in June, went 1-1 with a 2.23 ERA in July, pitching 32 1/3 innings over five starts with a .232 batting average allowed.
• While the Tigers are on the West Coast until late next week, Michael Fulmer is rehabbing his strained left oblique at the Tigers' Spring Training facility in Lakeland, Fla., where he spent much of last offseason working out. He'll work on a throwing progression.
"We've told him to be calm, in a lot of different ways," Gardenhire said. "You can't push this thing. He has to really be careful."
• The Tigers made a Minor League trade with the Orioles to acquire right-hander Christian Binford for a player to be named later or cash. Binford will pitch at Double-A Erie, filling the void left by Kyle Dowdy's trade to the Indians. Binford, a former Royals prospect who pitched in the MLB Futures Game in 2014, was already pitching in the Eastern League, posting a 1-4 record and 4.95 ERA at Bowie.