Cubs gaining confidence in rookie Edwards
Maddon impressed by hard-throwing right-hander's poise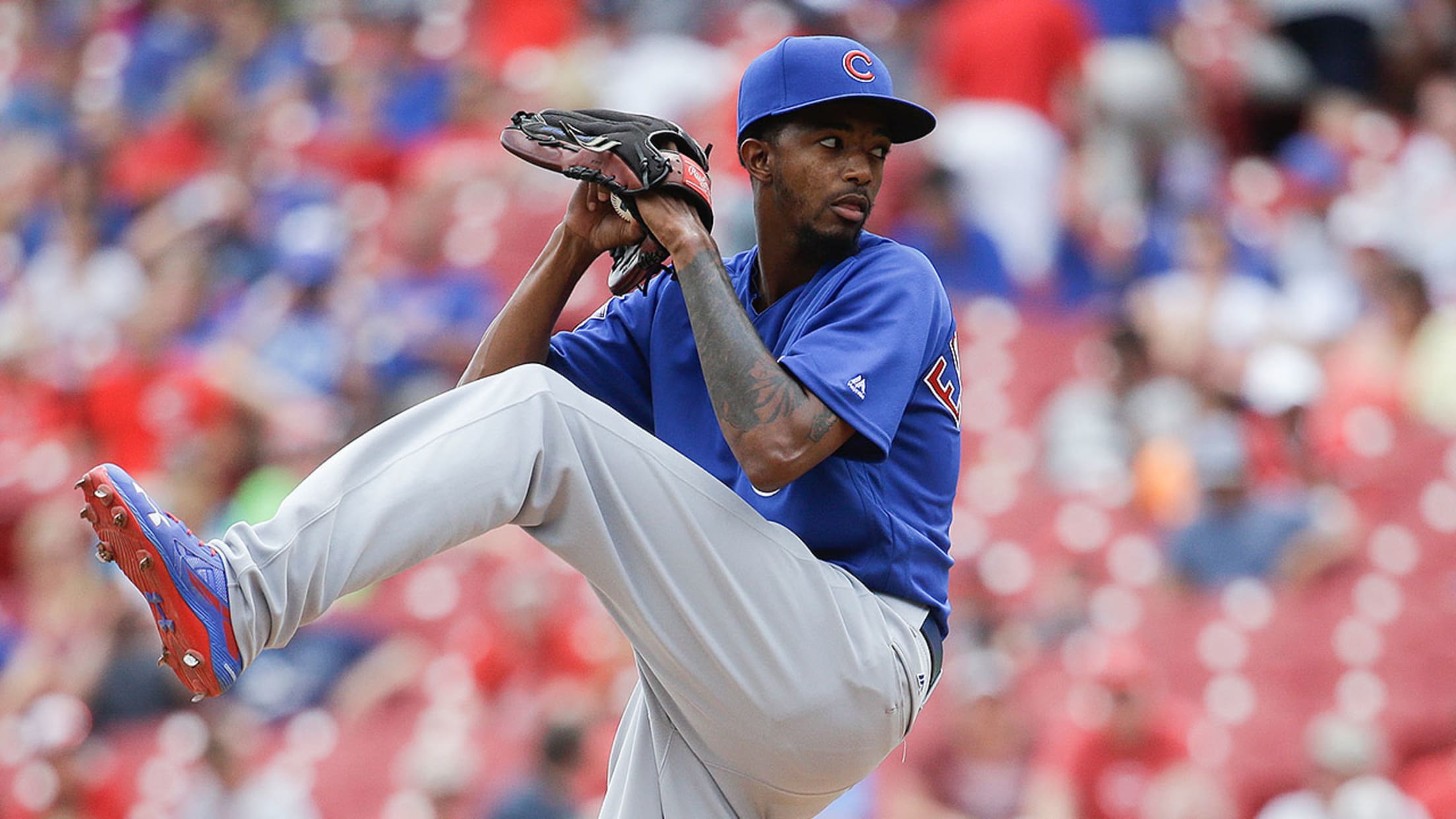 "It looks to me like there's a young man who never wants to go back to the Minor Leagues," manager Joe Maddon said of Carl Edwards Jr. (AP)
NEW YORK -- The Cubs bullpen has gotten a boost from rookie Carl Edwards Jr.On Saturday, the right-hander was called on to face Yoenis Cespedes with two outs in the Mets' seventh, and Edwards struck him out on a 96-mph fastball. He retired the side in the eighth as well."That
NEW YORK -- The Cubs bullpen has gotten a boost from rookie Carl Edwards Jr.
On Saturday, the right-hander was called on to face Yoenis Cespedes with two outs in the Mets' seventh, and Edwards struck him out on a 96-mph fastball. He retired the side in the eighth as well.
"That was very uplifting, to watch him throw the baseball, his composure out there," Cubs manager Joe Maddon said of the club's 16th-ranked prospect. "It looks to me like there's a young man who never wants to go back to the Minor Leagues."
Edwards enjoys being put in tough spots.
"It helps to be in those situations," he said. "I feel the more times I'm in situations like that, it builds confidence for the team, it builds confidence for everybody else."
It's hard to imagine him throwing 97 mph just looking at his slender frame.
"I don't know where it comes from," he said.
"He's got that kind of ability, and it's up to him," Maddon said of how much Edwards can do for the team. "Age has nothing to do with it. As far as I'm concerned, give him the opportunities and see how he handles it."
Worth noting
• Joe Nathan, rehabbing from Tommy John surgery, threw a scoreless inning on Saturday night for Double-A Tennessee in his fourth injury rehab appearance. He's given up one hit -- a solo homer -- and not walked a batter over four innings.