Royals aren't fazed by Duffy's spring struggles
Yost says left-hander will be fine once regular season gets underway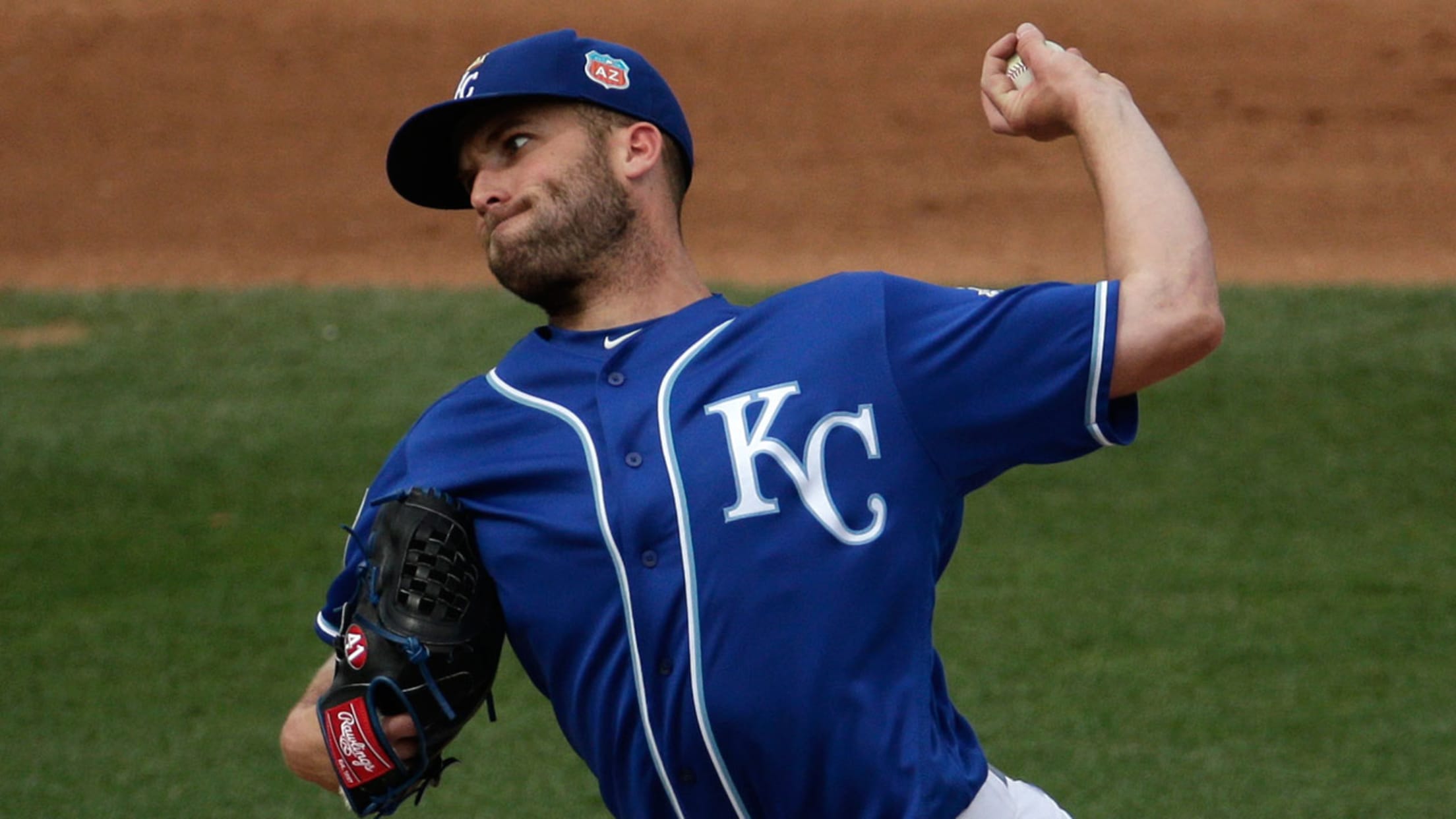 Royals left-hander Danny Duffy said he has no idea why he struggles so much in March. (AP)
SURPRISE, Ariz. -- There are certain pitchers who over the years have developed reputations as being positively lousy in Spring Training.Royals right-hander Edinson Volquez, although he has been slightly better this spring (4.15 ERA), certainly and admittedly falls into that category.So does left-hander Danny Duffy, who after another shaky outing
SURPRISE, Ariz. -- There are certain pitchers who over the years have developed reputations as being positively lousy in Spring Training.
Royals right-hander Edinson Volquez, although he has been slightly better this spring (4.15 ERA), certainly and admittedly falls into that category.
So does left-hander Danny Duffy, who after another shaky outing on Tuesday saw his ERA balloon to 9.00.
Spring Training:Schedule | Tickets | Gear
But manager Ned Yost knows better than to rely on spring results from either pitcher, especially Duffy.
"Danny [struggles] in Spring Training," Yost said. "He has the last two or three years. When the season starts, he's always there. You just continue to keep him working and his command will get refined the closer we get to the season. No worries with Danny.
"You see a lot of guys doing that over the years. They struggle in Spring Training and are fine in the regular season. But Danny has always been like that. Down here his command is all over the place."
While the fanbase may be concerned about Duffy's rough springs, Yost mostly ignores them.
"I know him," Yost said. "I don't have to evaluate him down here. You just understand the history of it. I told him, 'I know you [struggle] in Spring Training. But once the season starts, you will be there.'"
Two springs ago, Duffy posted an 11.45 ERA. He started that season at Triple-A Omaha but was quickly promoted. In 25 starts for the Royals, Duffy posted a 2.53 ERA.
Duffy said he has no idea why he struggles so much in March.
"Some guys come in and have great springs and their regular season goes differently," Duffy said. "Some guys come in, guns blazing, and they have a great season, too.
"Then you have guys who don't have great springs, but are fine when the season starts. Every year, I come in and try to refine my delivery and focus on working on different pitches. You just realize that as long as you feel good physically here, that's fine.
"I seem to come in here and I'm happy where I'm at physically, but obviously the results are frustrating."
Duffy is grateful the coaching staff doesn't get alarmed easily.
"I think anyone close to the organization knows it is the same song and dance every year," Duffy said. "I'm extremely confident in my abilities. Would I love to have better results here or better location? Sure. But it never happens.
"So what I do is try to pick out a couple of things to focus on each outing and if I get that right, I'm OK."