KC to send Dyson on rehab assignment
Move was expected as outfielder recovers from oblique strain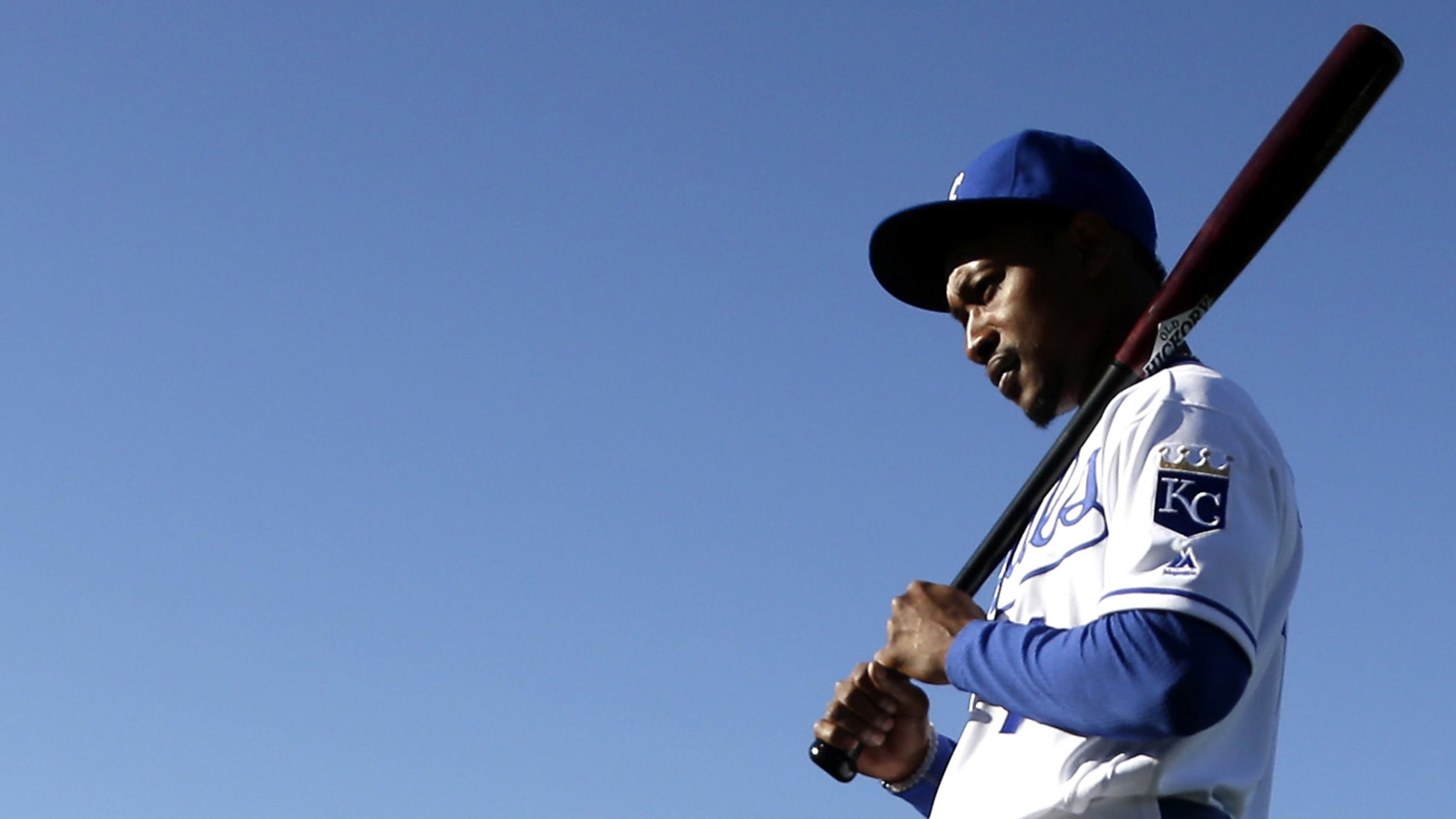 Jarrod Dyson is recovering from a strained oblique, which he suffered in the Royals' first game of Spring Training. (AP) (Charlie Riedel/AP)
KANSAS CITY -- Royals outfielder Jarrod Dyson, sidelined with an oblique strain, will head out on a rehab assignment to Triple-A Omaha on Saturday as expected, the team said before Friday night's 4-3 win.The Royals' projected Opening Day right fielder took his second straight day of batting practice on the
KANSAS CITY -- Royals outfielder Jarrod Dyson, sidelined with an oblique strain, will head out on a rehab assignment to Triple-A Omaha on Saturday as expected, the team said before Friday night's 4-3 win.
The Royals' projected Opening Day right fielder took his second straight day of batting practice on the field Wednesday and reported no setbacks, after which the team said it anticipated the rehab move.
Dyson suffered the injury during the Royals' first Spring Training game on March 2.
"Woke up this morning feeling pretty fine," Dyson said Wednesday, "which is why I hit again today. My body is responding pretty good. We're all on schedule.
"Day 2 on the field and it went well. I feel pretty good. No soreness swinging. Just see how it goes the next few days. Look forward to getting out of here next few days."
Dyson said he wasn't sure how long he would need on his rehab assignment to get ready for big league pitching.
"It's just based on feel," he said. "I'm just trying to get some reps in, get some at-bats in, see some pitching. I want to work my game, steal bags, bunt."
As of now, Dyson said he has no limitations swinging or running.
"Not holding back at all," he said. "You don't want to baby it now and then start full swinging in rehab and rehurt it. I don't want to have trouble at all on the rehab assignment."