Monday's best: Staumont spins gem for NW Arkansas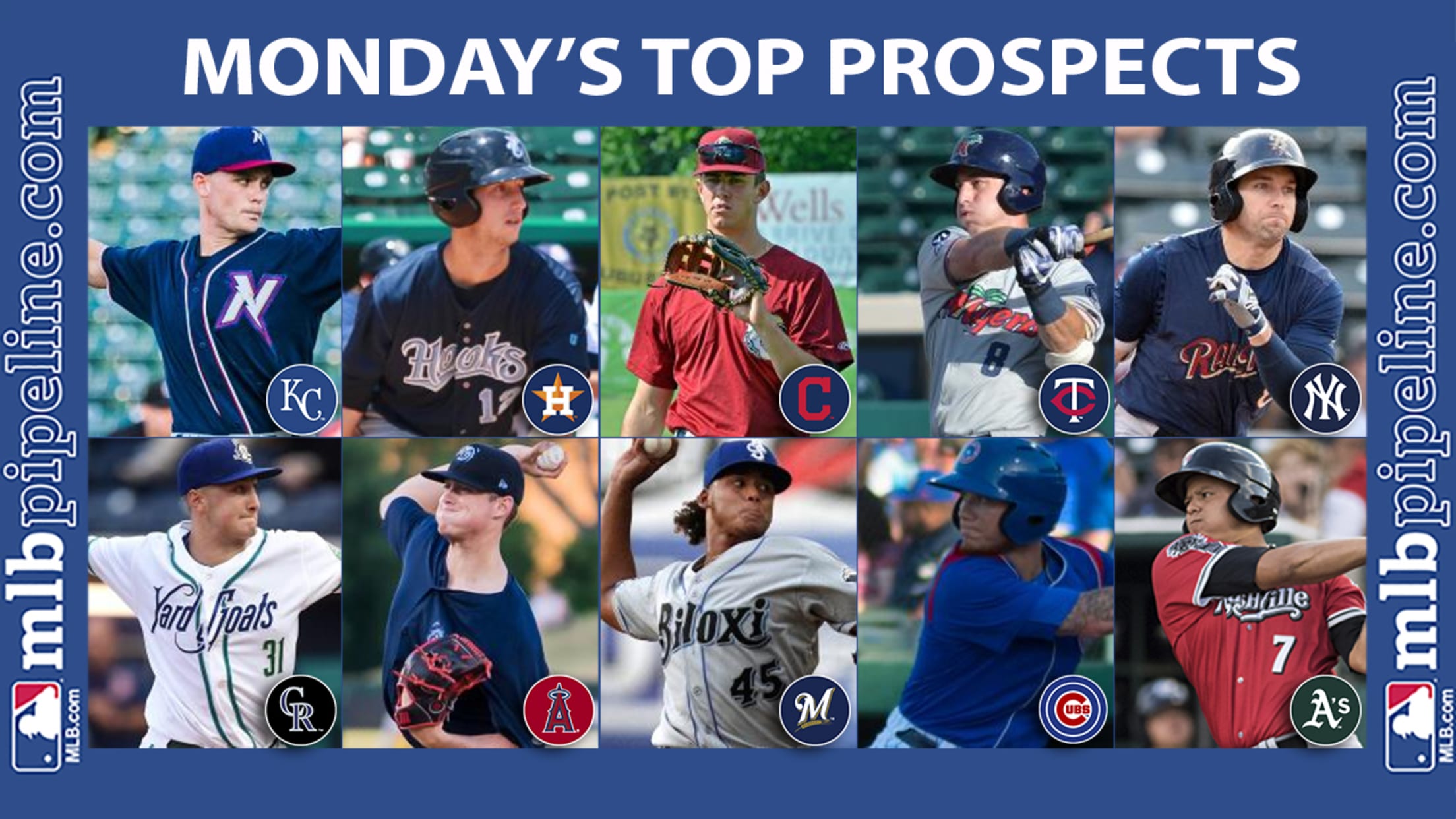 Josh Staumont put together another strong performance and stymied the Arkansas offense as he led Double-A NW Arkansas to a 2-0 win on Monday night.The Royals' No. 9 prospect fired 57 of his 95 pitches for strikes and gave up just two hits across six scoreless innings as the Travelers
Josh Staumont put together another strong performance and stymied the Arkansas offense as he led Double-A NW Arkansas to a 2-0 win on Monday night.
The Royals' No. 9 prospect fired 57 of his 95 pitches for strikes and gave up just two hits across six scoreless innings as the Travelers avoided a sweep against Arkansas.
Staumont got off to a rough start at the Double-A level, posting a 6.60 ERA through his first seven starts, but he has posted back-to-back gems in his most recent outings. Prior to Monday's scoreless start, Staumont fired seven no-hit innings last week.
MILB Video - Title: Watch: Staumont finishes 6th - Url: http://www.milb.com/r/video?content_id=1785055583
Not only did the 23-year-old follow that up with another strong performance, but he also corrected the one major flaw from his last start.
After issuing five walks in that seven-inning outing, Staumont came back with much better command on Monday as he issued just one free pass.
Other top prospect performances from Monday's action:
• No. 10 overall prospect Kyle Tucker (Astros' No. 1) came up clutch in Double-A Corpus Christi's win over San Antonio in Game 2 of a doubleheader. Down to their final strike, Tucker came through with a three-run homer, his 23rd, to put the Hooks up 12-11 -- a lead they'd hang on to in the bottom half of the frame. The homer wasn't Tucker's only contribution as he also added a two-run double as part of his 2-for-4 night.
MILB Video - Title: Watch: Tucker goes yard - Url: http://www.milb.com/r/video?content_id=1785061483
• Indians No. 5 prospect Nolan Jones set a career high with four hits in the first half of Class A Short Season Mahoning Valley's doubleheader. Jones, a second-round pick in 2016, went 4-for-6 at the plate including a triple and two RBIs.
• Rockies No. 6 prospect Ryan Castellani was lights-out as he led Double-A Hartford to a win over Portland. Castellani fired 68 of his 100 pitches for strikes as he spun eight scoreless frames and picked up his ninth win. The 21-year-old matched his season high with eight strikeouts, walked two and surrendered five hits in the outing.
MILB Video - Title: Castellani notches eighth K - Url: http://www.milb.com/r/video?content_id=1783863683
•Angels No. 9 prospect Grayson Long threw five scoreless innings and lowered his ERA to 2.52 through 23 starts with Double-A Mobile. Long, who fired seven scoreless in his last start and hasn't given up an earned run in six of his past nine starts, yielded just three hits and struck out five. The 23-year-old also issued two walks and threw 62 of his 94 pitches for strikes.
•Brewers No. 11 prospect Freddy Peralta racked up a career-high 12 strikeouts across six scoreless innings for Double-A Biloxi. Peralta, who hasn't given up a run in 14 innings, gave up just two hits and has now held his opposition scoreless in four of his past five appearances.
MILB Video - Title: Watch: Peralta notches 12th strikeout - Url: http://www.milb.com/r/video?content_id=1785040183
•Cubs No. 12 prospect D.J. Wilson followed up an impressive 4-for-4 effort on Sunday with another multi-hit performance for Class A South Bend. Wilson hit his ninth homer of the season in the fourth inning and finished 2-for-4, giving him hits in eight of his past nine games.
•Athletics No. 13 prospect Yairo Munoz turned in his second four-hit game of the season for Triple-A Nashville. Munoz, who finished 4-for-5 with two RBIs, tripled in a run in the second and then collected singles for each of his other hits.
MILB Video - Title: Watch: Munoz makes diving grab - Url: http://www.milb.com/r/video?content_id=1784863483
•Twins No. 14 prospect Brent Rooker continued his power barrage as he homered in his third straight game with Class A Advanced Fort Myers. Rooker hit his 18th homer of the season, a two-run blast, in the first inning of the Miracle's loss to St. Lucie.
•Nationals No. 17 prospect Jackson Tetreault put together his third straight scoreless start for Class A Short Season Auburn. Tetreault, the Nationals' seventh-round pick from June's Draft, struck out six and gave up one hit over five innings. Tetreault's scoreless streak is now at 12 innings and he's held his opponent scoreless in five of his first 11 professional appearances.
•Yankees No. 19 prospect Jake Cave boosted his average to .342 through 65 games with Triple-A Scranton/Wilkes-Barre with a 2-for-4 night at the plate. Cave, 24, hit his 20th homer of the season as he continued a recent hot streak in which he's batting .333 (14-for-42) over his past 10 games.
MILB Video - Title: Cave crushes homer to RailHouse - Url: http://www.milb.com/r/video?content_id=1783483783
•Pirates No. 27 prospect Tyler Eppler threw his first complete game of the season as Triple-A Indianapolis topped Louisville in Game 1 of a doubleheader. Eppler threw 63 of his 80 pitches for strikes as he allowed one run on six hits across seven innings. The 24-year-old has been throwing well lately, giving up one earned run or fewer in four of his past five starts.