Yost reflects on missed chances down stretch
Royals' struggles in September left postseason out of reach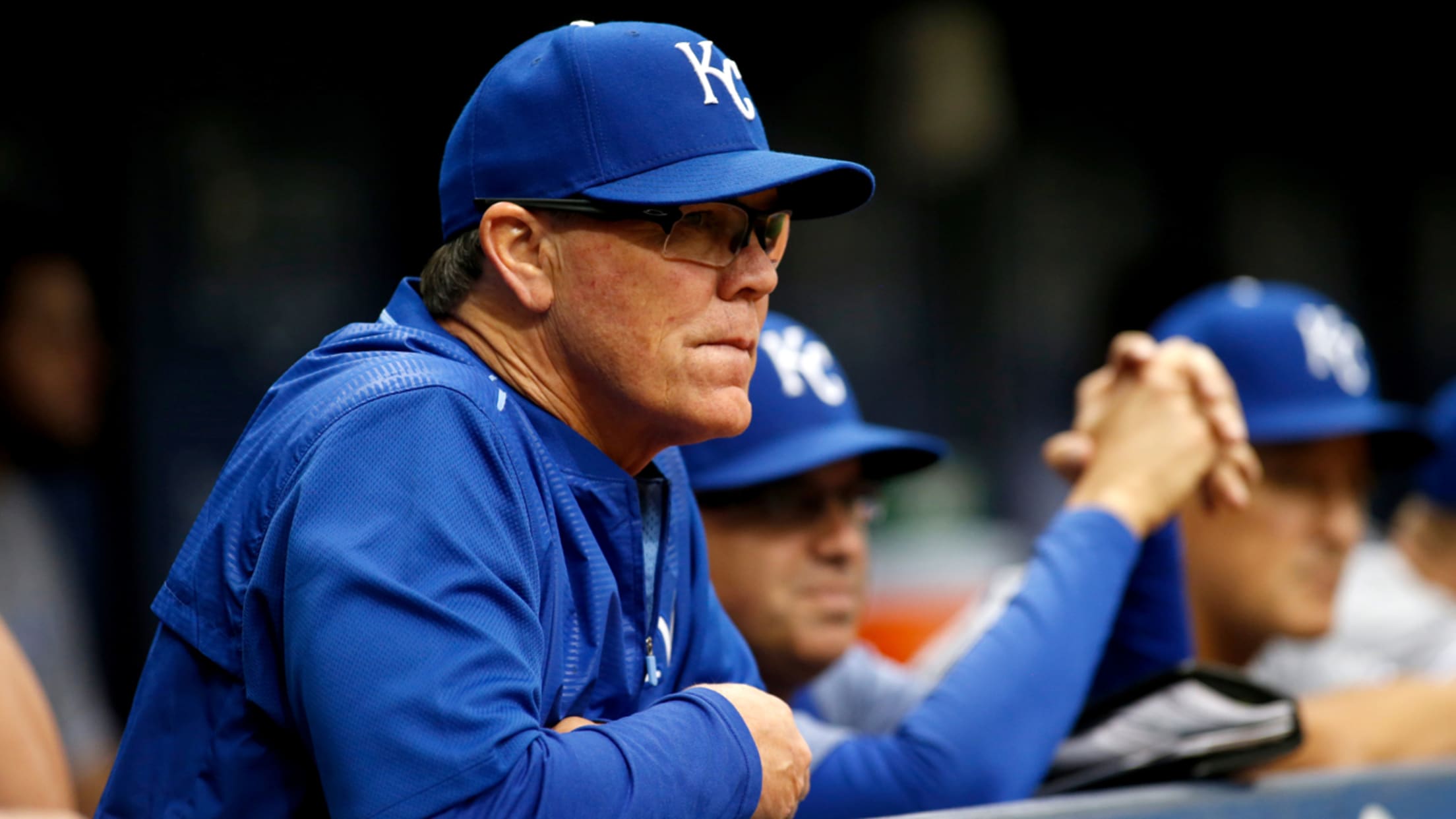 Ned Yost is resting comfortably in an Atlanta hospital following his fall. (Getty)
KANSAS CITY -- As Royals manager Ned Yost looked back on this month and why his team couldn't surge into postseason contention, he went straight to the period right after the Royals and Twins split a four-game series at Kauffman Stadium, from Sept. 7-10."I thought even after the Minnesota series
KANSAS CITY -- As Royals manager Ned Yost looked back on this month and why his team couldn't surge into postseason contention, he went straight to the period right after the Royals and Twins split a four-game series at Kauffman Stadium, from Sept. 7-10.
"I thought even after the Minnesota series we were in really good shape, just 2 1/2 games out [of the second Wild Card]," Yost said. "We lost the first two of that series and won the next two.
"Then we played Chicago and lost four of six [over the next two weeks]. Those are the teams, if you're a playoff contender, that you've got to beat. Even though they're a talented team, they're a young team.
"[In between] we went into Cleveland and played arguably the best team in the league and could have won three of four [but won just once]. I don't know who else has beat them this month, maybe one other team."
By the end of the Cleveland series, the Royals were five games behind the Twins and fading from contention. Hope was renewed briefly when they took two of three from Toronto, but once again they couldn't handle the rebuilding White Sox, and lost two of three, virtually ending their playoff chances.
The Royals went into each White Sox series with the mindset of a sweep.
"Worst-case scenario is to win the series each time," Yost said. "We couldn't do that."
Yost said there will be plenty of time to reflect on what went wrong in September once the season is over Sunday.
"We have been battling," he said. "We just didn't get it done.
"We couldn't put it all together. We couldn't put the offense together with good pitching. Simple as that."