Royals to visit military troops in Middle East
Brett, Saberhagen, Sweeney part of goodwill tour with FSKC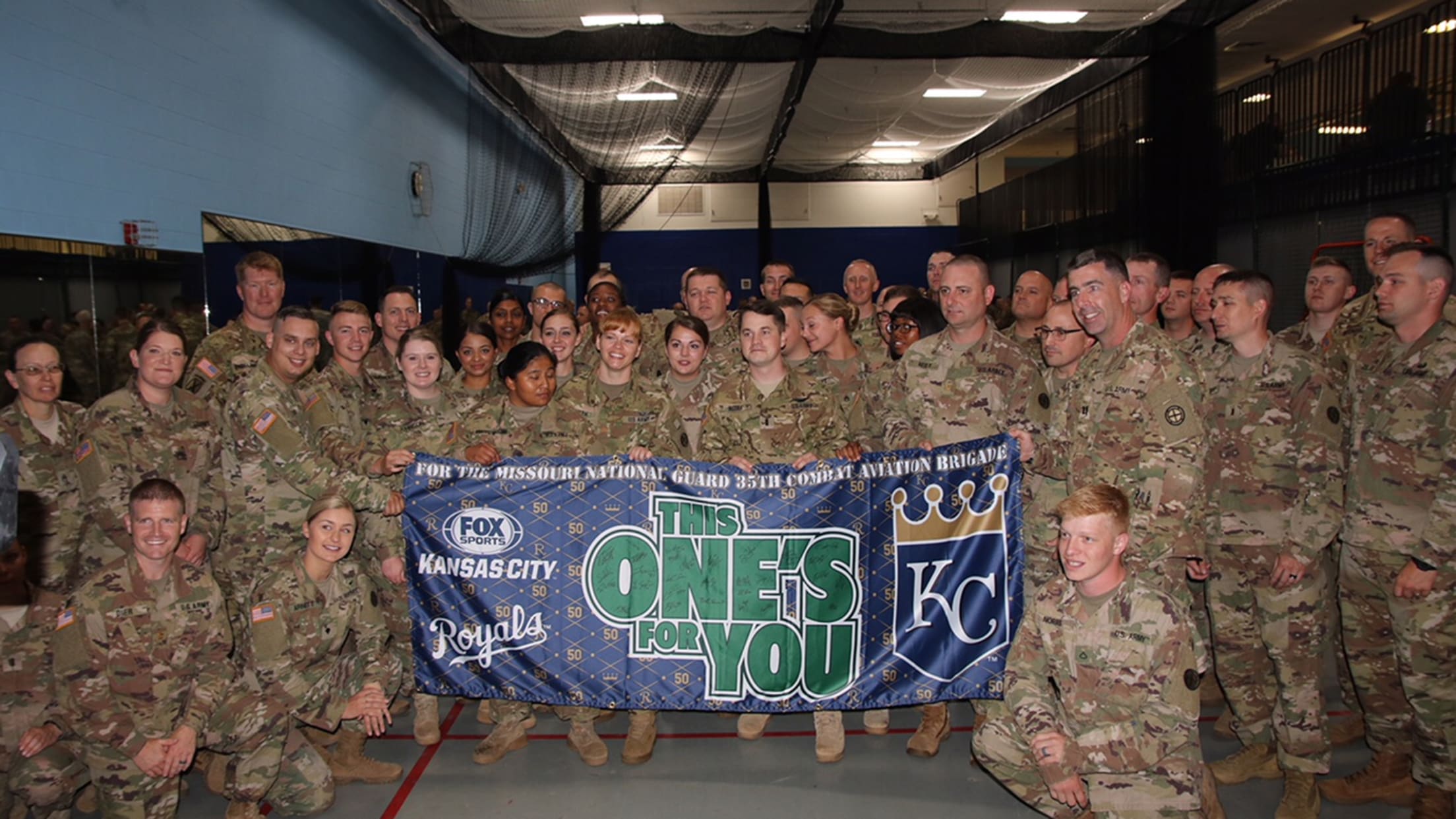 ST. PETERSBURG -- Former Royals George Brett, Bret Saberhagen, Reggie Sanders and Mike Sweeney will be part of a goodwill tour visiting American troops in four locations in the Middle East in early September.The trip, which is scheduled to begin on Sept. 9, was coordinated between the USO and the
ST. PETERSBURG -- Former Royals George Brett, Bret Saberhagen, Reggie Sanders and Mike Sweeney will be part of a goodwill tour visiting American troops in four locations in the Middle East in early September.
The trip, which is scheduled to begin on Sept. 9, was coordinated between the USO and the Royals' television rights owner, FOX Sports Kansas City.
FSKC host/reporter Joel Goldberg also will make the trip.
The USO trip coincides with the Royals' Armed Forces Night at Kauffman Stadium on Sept. 11.
"George, Sabes, Reggie and I are so excited for this once-in-a-lifetime trip," Royals Hall of Famer Sweeney said in a news release. "I can speak for all of the guys when I say we are incredibly honored and humbled by the sacrifice our military men and women make, home and abroad. We are just as honored and humbled to be asked to represent the Royals, FSKC and our great nation on this outreach to the troops."
Brett, Sanders, Saberhagen, Sweeney and Goldberg will watch the Sept. 11 game on American Forces Network along with the Missouri National Guard 35th Combat Aviation Brigade.
The 35th CAB is in its third deployment to the Middle East in support of Operations Spartan Shield and Inherent Freedom.
Sparkman optioned
To make room on the 25-man roster for left-hander Danny Duffy, who was reinstated from the disabled list on Thursday, right-hander Glenn Sparkman was optioned to Triple-A Omaha.
Sparkman started on Tuesday against the Rays, and he gave up seven hits and three runs over four innings. He struck out five.
Royals manager Ned Yost said Sparkman likely would get in two starts at Omaha before he is brought back when rosters expand to 40 on Sept 1.
Mondesi has hamstring issue
Yost also said infielder Raul Mondesi has been dealing with a slight hamstring issue that first occurred in Chicago last weekend. Mondesi did not start three of the four games against the Rays.
Mondesi said he probably will be available to start when the Royals return to Kauffman Stadium.