Royals see effort, confident they'll break out
Despite falling under .500 for first time since 2014, Kansas City believes it can bounce back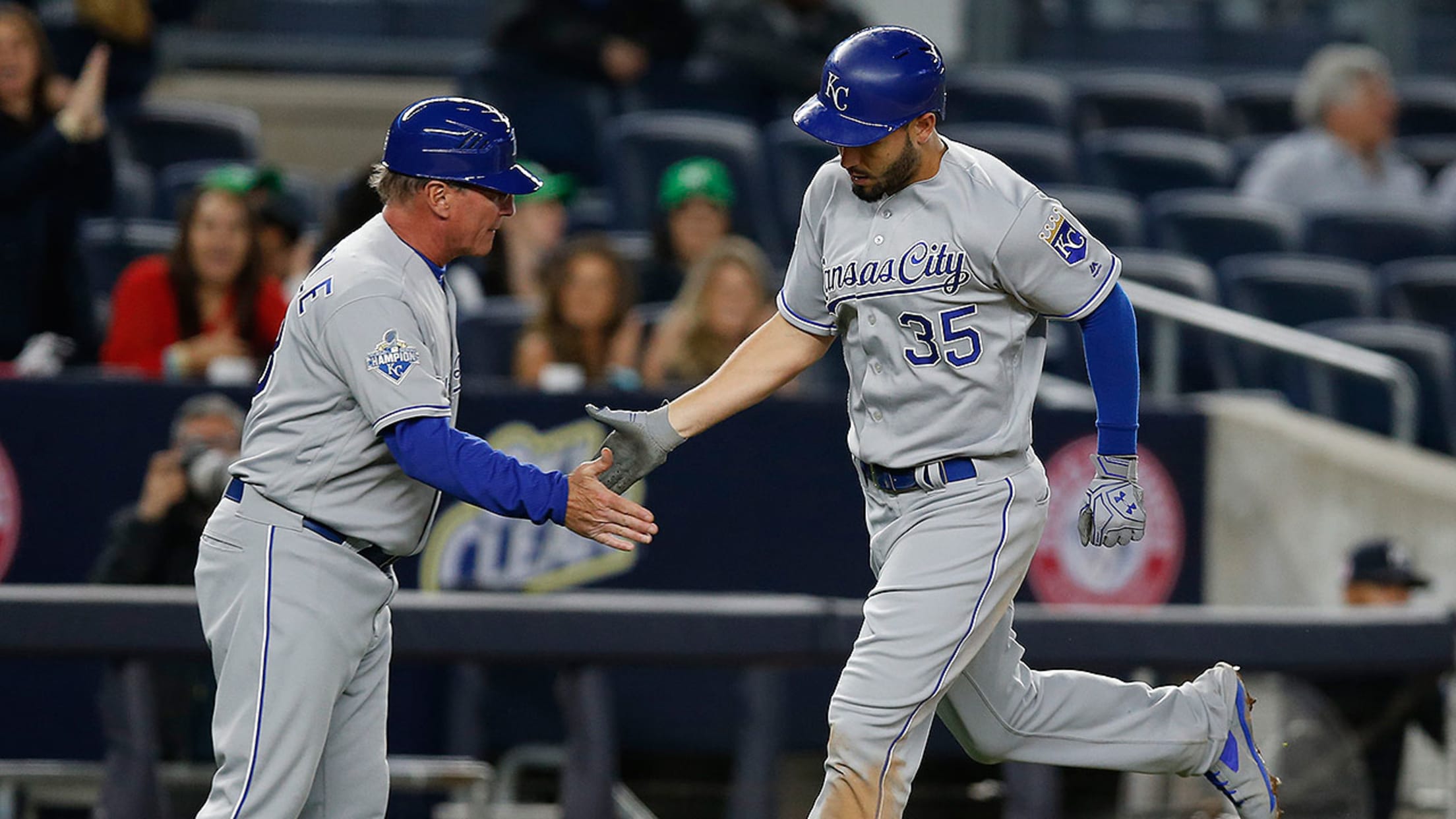 "I think the effort is there," Eric Hosmer, who homered Monday, said. (AP)
NEW YORK -- This no doubt is a strange place for the Royals. With Monday's 6-3 loss to the Yankees, Kansas City fell to 15-16 on the season, the first time they've been below .500 since July 22, 2014, when they were 49-50.Since then, the Royals have won two pennants
NEW YORK -- This no doubt is a strange place for the Royals. With Monday's 6-3 loss to the Yankees, Kansas City fell to 15-16 on the season, the first time they've been below .500 since July 22, 2014, when they were 49-50.
Since then, the Royals have won two pennants and a World Series title. But this team doesn't quite resemble those teams, at least not now.
"I mean, I don't really think about it like that," Royals manager Ned Yost said. "We just go day to day. We'll come out tomorrow and try to win a baseball game."
But some of the players do seem to wonder what is going on with a team that dominated the American League last season. Kansas City has lost 10 of its past 13.
"It's tough being in a weird place like this," first baseman Eric Hosmer said. "I feel like after a game, you have to think of a new phrase to say. But we just got to get it done. We're not playing complete games. We're not really hitting when we're pitching and vice versa."
Hosmer said, though, that he believes the effort and energy level are fine.
"I think the effort is there, which is why we can sleep at night," Hosmer said. "The effort is there, but it's just not happening. If you saw guys dogging it, we'd be upset. But guys are getting here early, and we're preparing. I think we're confident we'll get out of this."
Hosmer said the Royals can just as easily get on a hot streak at any moment.
"We've all been through this league a couple of years," he said. "We know how it works. When you get hot as a team, you just ride it out. It's different because we didn't really go through anything like this last year. Maybe this is a good test for us to see what we're made of."
Shortstop Alcides Escobar is another Royal not overly concerned, especially this early in the season.
"I don't think about [being below .500]," Escobar said. "We just go out and work hard, and we'll be OK. Everybody knows how good a team we are."