Zimmerman (back) out for final 2 games of '18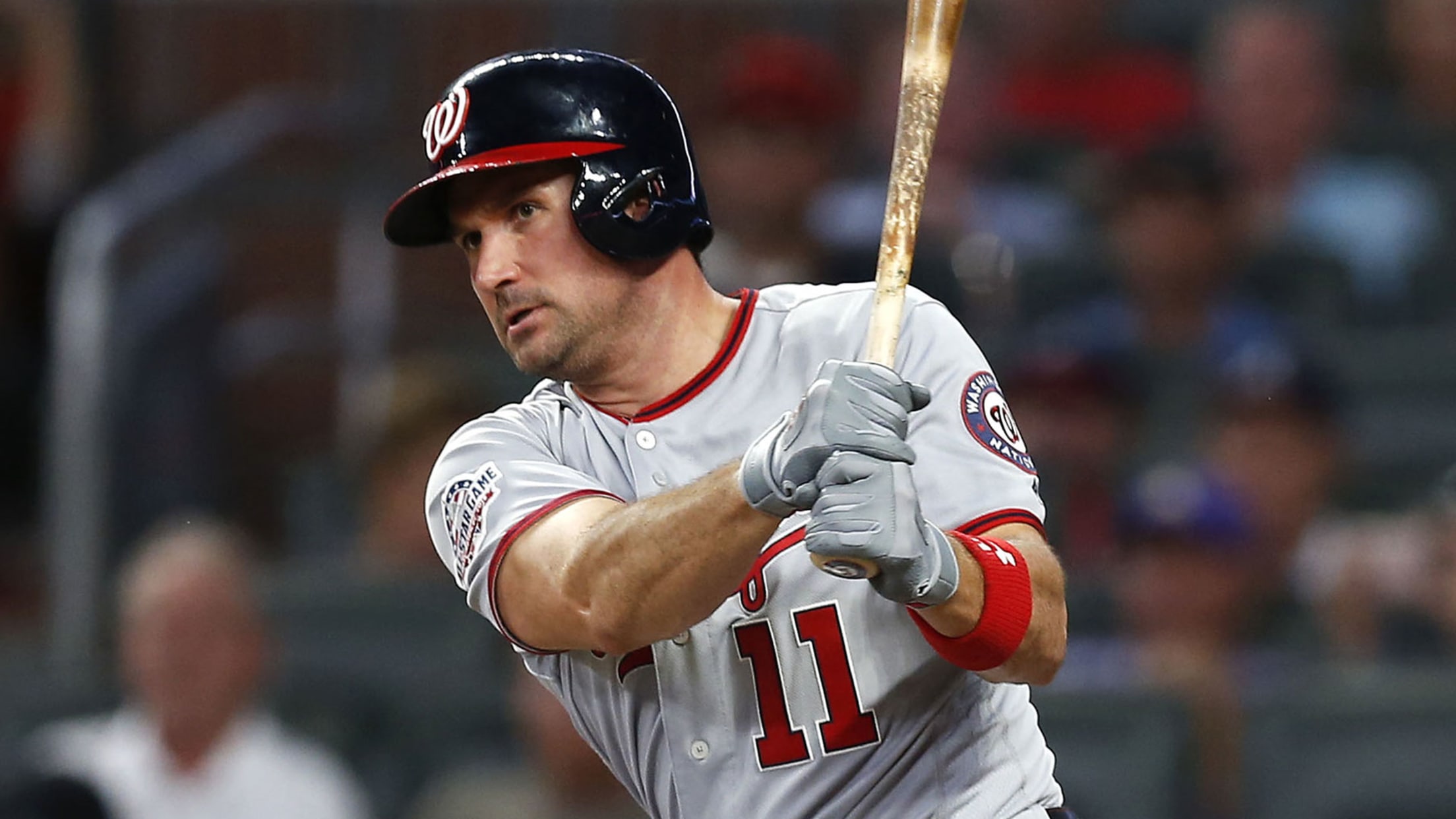 DENVER -- The Nationals have shut down first baseman Ryan Zimmerman for the final two games of the season, deciding there was no reason for him to play and risk further injury while battling a sore back. Zimmerman said Friday that his back injury is not serious and if playoff
DENVER -- The Nationals have shut down first baseman Ryan Zimmerman for the final two games of the season, deciding there was no reason for him to play and risk further injury while battling a sore back. Zimmerman said Friday that his back injury is not serious and if playoff implications were on the line this weekend, he would be able to play.
"At this point, I don't want to push the envelop with him," manager Dave Martinez said. "The last thing I want to do is for him to go re-injure himself really bad and have to rehab himself over the winter time."
It ends another injury-riddled year for Zimmerman, who was limited to just 85 games. He batted .264/.337/.486 with 13 home runs and a 113 OPS+, respectable numbers limited by a slow start and a lengthy stint on the disabled list. When he got healthy in the second half, he posted a .911 OPS in 52 games, proving once again that when healthy he can still be a force in the middle of the Nats' lineup.
"He came back and did really well for us for a couple months," Martinez said. "We need him to really focus on getting healthy this winter and coming to Spring Training ready to go because he's a big part of our lineup."
Zimmerman began the year in unusual fashion, however, by sitting out virtually the entire slate of Grapefruit League games. He and the Nats insisted he did not have an injury during that time; rather, he could get himself ready for the season by playing on the backfields. It is up for debate whether that decision led to his slow start in April, but Zimmerman posted a .623 OPS in his first 28 games and landed on the DL shortly after.
Martinez said Saturday that he was hopeful Zimmerman would play in Spring Training games at the start of next year, but the team would evaluate that decision then. For now, he wants Zimmerman to focus on getting healthy, encouraging him to mix in more agility training during the offseason, and enjoying a full, complete offseason.
"If you have to get healthy before you start doing stuff, it's more of a pain than anything," Zimmerman said Friday. "It's just one of those things, to be able to go into the offseason healthy and do whatever you want to do and not have to worry about dealing with something that you shouldn't have to deal with, it's huge going into Spring Training."
Worth noting
• Players circled in and out of the manager's office prior to Saturday's game as Martinez made an effort to meet one-on-one with each player before season's end to offer some evaluations.
"I like to have communication all the time," Martinez said. "We'll communicate throughout the winter, but I want to make sure they understand what they did and how much some of these guys really improved. And what they need to work on going into the winter, what we think they need to improve on and be ready for 2019."
• Victor Robles will play winter ball in the Dominican Republic this offseason. Martinez said he wanted to play after missing so much time this offseason after suffering an elbow injury.