SD mayor impressed by Petco Park additions
Padres add Craft Pier and Sun Diego Beach in right-center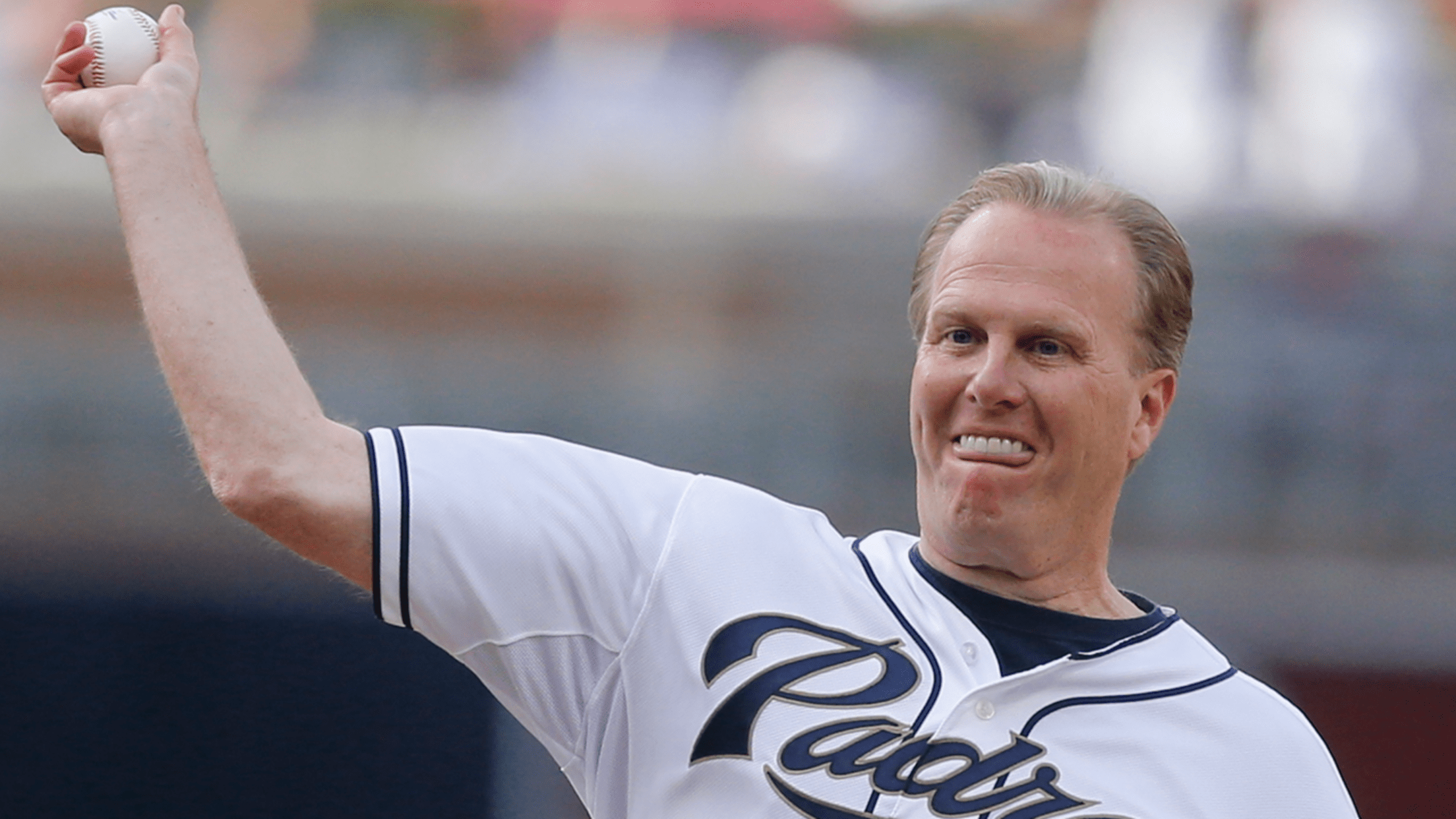 San Diego Mayor Kevin Faulconer called Petco Park "a great combination of cityscape and history." (AP) (AP)
Bill Center, longtime sportswriter for U-T San Diego, is an employee of the Padres.At the end of his third annual preseason tour of Petco Park, San Diego Mayor Kevin Faulconer paused on the new two-tier Craft Pier and Sun Diego Beach in right-center and looked back toward home plate."Petco Park
Bill Center, longtime sportswriter for U-T San Diego, is an employee of the Padres.
At the end of his third annual preseason tour of Petco Park, San Diego Mayor Kevin Faulconer paused on the new two-tier Craft Pier and Sun Diego Beach in right-center and looked back toward home plate.
"Petco Park is a great example of what you can do when everything comes together," said Mayor Faulconer. "When you walk into Petco Park, it looks brand new every time.
"This is the definition of more than a ballpark. Making it reflect San Diego is something I'm very proud of. It's a great combination of cityscape and history."
The Mayor's tour was a combination "Taste of Petco Park" experience and a look into San Diego's past and present through the lens of the Padres' downtown home.
The tour started at Home Plate Plaza, where the Padres have relocated the six retired numbers.
As he walked through Petco Park, Faulconer, guided by Padres President and CEO Mike Dee, moved past the murals of Padres greats Tony Gwynn, Trevor Hoffman and Randy Jones now adorning the walls at various spots around the ballpark. Also new are mural-sized photos of historic teams and ballparks far predating the 1969 birth of the National League Padres.
Faulconer stopped by the mural of Gwynn and said: "Sharp, very nice."
The murals are part of the Padres "history throughout the ballpark" project that will climax July 1 with the opening of the Padres Hall of Fame.
Along the way, Faulconer stopped to taste the fare at three of Petco Park's new eateries -- the Board & Brew, the Brigantine Seafood and Oyster Bar and Gaglione Bros. Famous Steak & Fries.
The tour ended at The Craft Pier presented by Ballast Point and Sun Diego Beach.
"We have worked to transform the ballpark into a greater reflection of San Diego," said Dee. "Petco Park is part of the fabric of downtown San Diego," said Faulconer. "The whole city is excited for the All-Star Game showcasing San Diego and this beautiful ballkpark."