The Padres don't have to trade Hand
Preller played it cool two years ago with Kimbrel and look at the results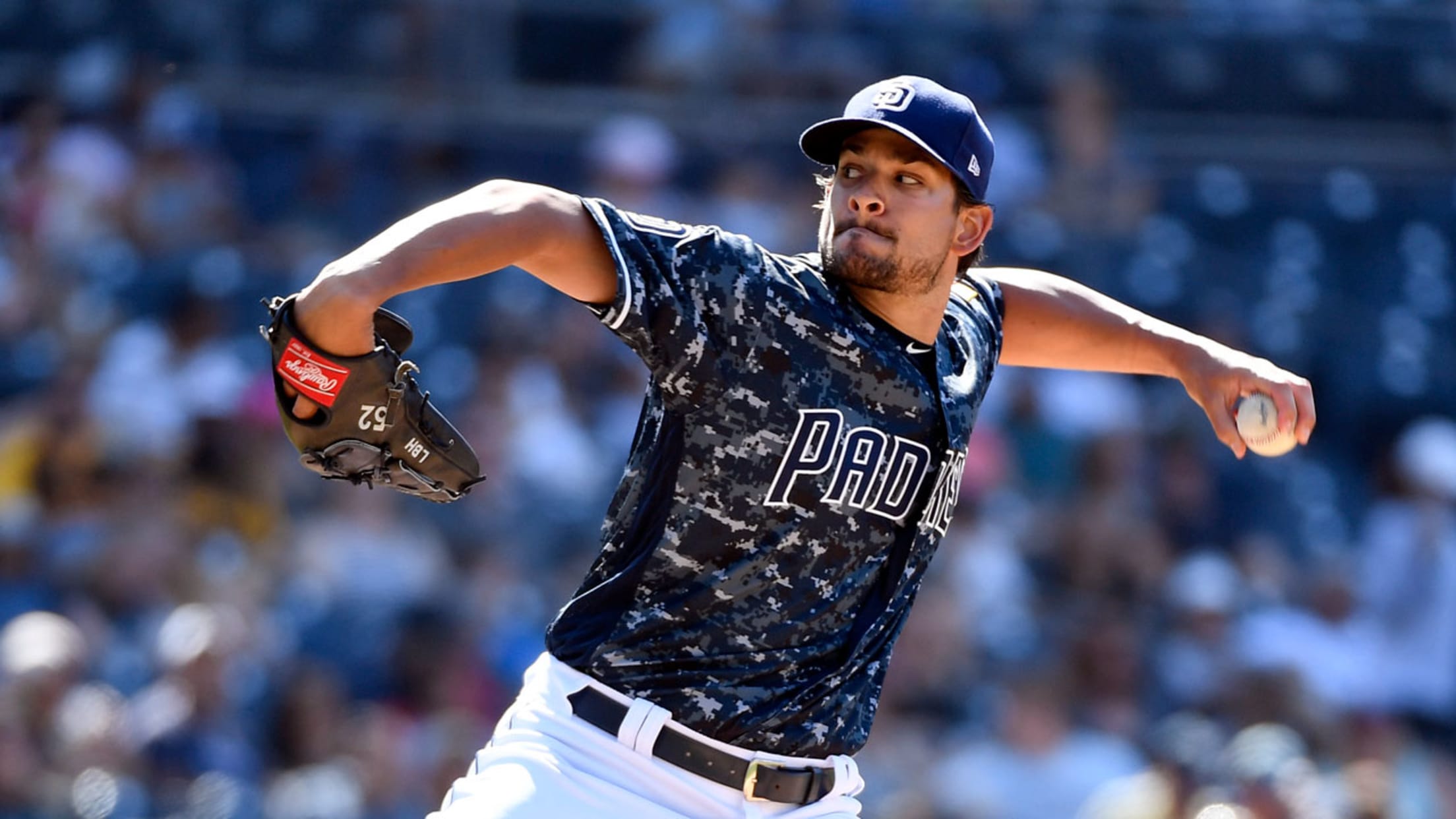 Brad Hand is 2-4 with a 2.00 ERA in 49 games this season. (Padres.com)
Bill Center, longtime sportswriter for U-T San Diego, is an employee of the Padres.As everyone speculates about what team Brad Hand might be pitching for in two days, I'd like to offer a possibility -- the Padres.Am I saying general manager A.J. Preller won't move the prized reliever? No. But
Bill Center, longtime sportswriter for U-T San Diego, is an employee of the Padres.
As everyone speculates about what team Brad Hand might be pitching for in two days, I'd like to offer a possibility -- the Padres.
Am I saying general manager A.J. Preller won't move the prized reliever? No. But I am saying it is a possibility.
Rewind two years ago to the non-waiver Trade Deadline of 2015. Remember how much Preller was criticized nationally for not doing anything -- specifically not moving the much-sought-after Craig Kimbrel? Preller held onto Kimbrel until Nov. 13, 2015, when he moved the closer to the Boston Red Sox. The return was four prospects -- center fielder Manuel Margot, second baseman Carlos Asuaje, shortstop Javier Guerra and left-handed starting pitcher Logan Allen.
Well, we've already seen what Margot and Asuaje can do. Allen just turned 20 and is starting for Advanced Class A Lake Elsinore. Guerra, who at the time was the highest-ranked prospect in the trade, is with Double-A San Antonio.
Four Top 30 prospects for one player -- with half the haul already in the Major Leagues. Not bad.
Still want to criticize Preller for not pulling the trigger on a lesser deal on July 31?
So, I wouldn't mind at all if Hand were still a Padre on Aug. 1. For one, I love watching him pitch -- and he's darn good. Secondly, as long as his ERA hovers around the 2.00 mark, his value won't be going down. It might even go up ... like Kimbrel's.
Noteworthy
• Righty Kirby Yates picked up his first save as a Padre on Saturday night. It was the second of his career, with the first coming on July 20, 2014, with Tampa Bay. Over his last 20 outings with the Padres, Yates has allowed two runs (one earned) on seven hits and one walk with 23 strikeouts in 16 1/3 innings -- and a 0.55 earned run average. Since being claimed off waivers from the Angels on April 26, Yates has a 1.78 ERA.
• Left fielder Jose Pirela claimed a piece of Padres history on Saturday night when he tripled in each of his first two at-bats. It marked the 16th time in Padres history that a player has had two triples in a game. No Padre has ever had more in a game. The last Padre to triple twice in a game was catcher Nick Hundley on Aug. 16, 2011. The only player to do it twice was current Dodgers manager Dave Roberts.
• Proud papa Margot is 13-for-29 (.448) with a double, a triple, three home runs, six RBIs, six runs scored and a walk since returning from paternity leave last Sunday. He has homered in three of his last four games and is 12-for-24 on the Padres' homestand.
• Third baseman Cory Spangenberg was 2-for-4 with a run scored on Saturday night. He has hit safely in 12 of his last 14 games, going 19-for-51 (.373) with a double, two triples, a home run, 11 RBIs and 13 runs scored. Since June 1, Spangenberg has hit .297 (46-for-155) with five doubles, two triples, seven home runs, 23 RBIs and 24 runs scored -- with a .363 on-base percentage and a .491 slugging percentage for a .854 OPS.