Greene makes pitch for rotation job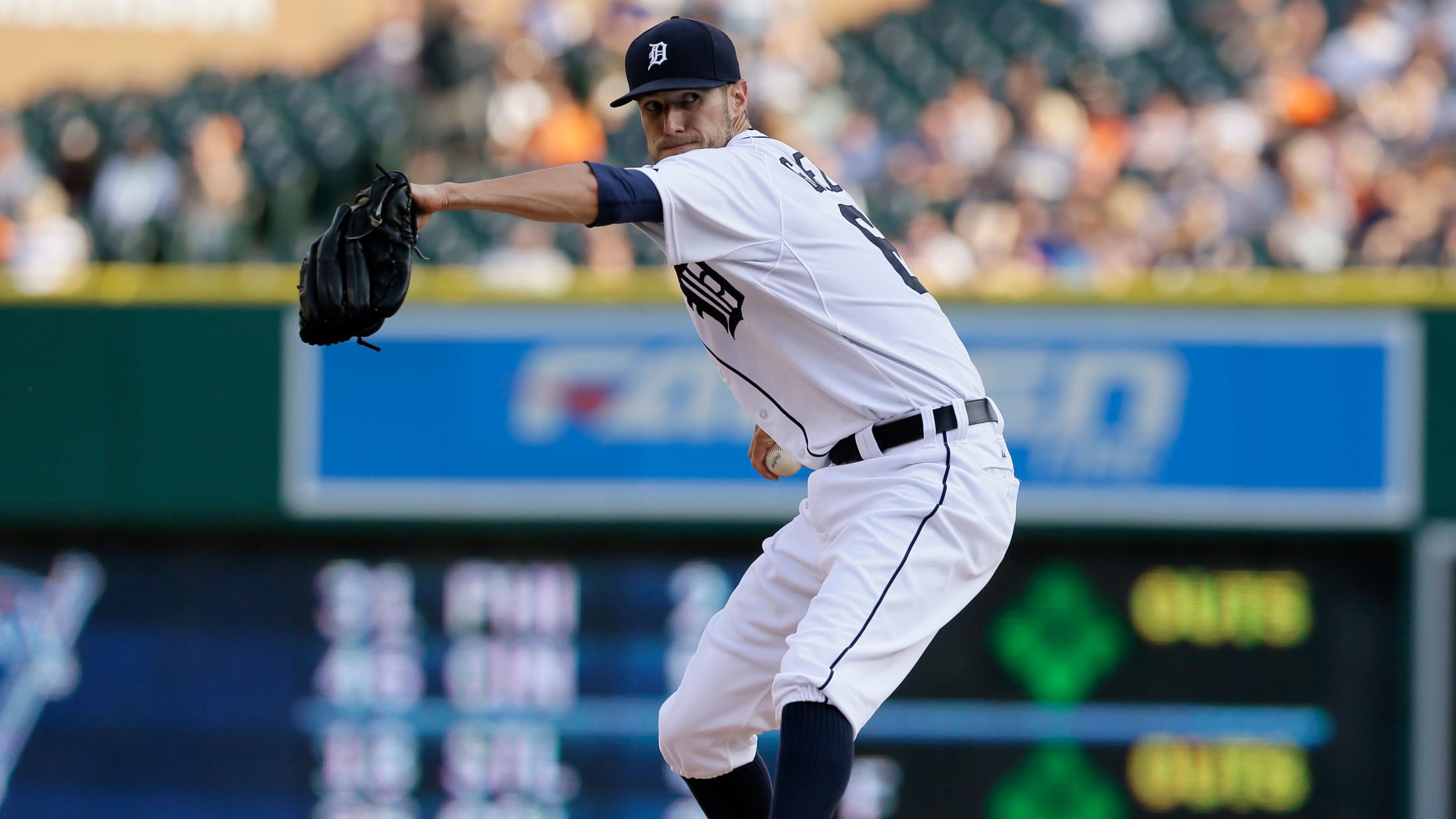 Shane Greene retired the final seven batters he faced and limited Atlanta to just three hits over five innings. (AP)
LAKELAND, Fla. -- Shane Greene continued his impressive spring as he fights to open the season in the Tigers' rotation.The 27-year-old right-hander turned in another stellar performance Sunday, tossing five innings of one-run ball in Detroit's 8-2 win over the Braves at Champion Stadium.Greene allowed three hits -- one of
LAKELAND, Fla. -- Shane Greene continued his impressive spring as he fights to open the season in the Tigers' rotation.
The 27-year-old right-hander turned in another stellar performance Sunday, tossing five innings of one-run ball in Detroit's 8-2 win over the Braves at Champion Stadium.
Greene allowed three hits -- one of which died about 25 feet in front of the plate -- struck out four and walked two. He now has a 2.63 ERA in four spring appearances (two starts).
Tigers Spring Training information
Greene and left-hander Daniel Norris are the top two contenders for the final rotation spot, with No. 1 prospect Michael Fulmer now in Minor League camp.
With Norris scheduled to start Tuesday against the Blue Jays and also pitching well, manager Brad Ausmus said he doesn't expect an imminent decision.
"We've talked about it, but it'll come down to the end, or close to the end," Ausmus said.
Worth noting
• The Tigers shifted their infield defense Sunday against the Nationals' Bryce Harper, moving third baseman Nick Castellanos between the first and second basemen. The shortstop remained in his general position, with Washington's Daniel Murphy occupying first base.
Harper grounded to Castellanos, who fired to first to get Harper for the inning's second out. Murphy, who was stealing, rounded second and made it to third without anyone covering.
Starter Justin Verlander said he was supposed to covering third. Acting manager Gene Lamont confirmed, but he said the club hadn't gone over a scenario in which the runner is stealing and would have to reassess the situation.
• Left-hander Kyle Ryan retired three of the four batters he faced Sunday to earn the save against the Nationals. He's now allowed one run on three hits in eight innings, striking out eight.
"He's been ahead in the count and I think that's really important for him," Lamont said. "He's been impressive."
• Catcher James McCann started behind the plate for the first time since Tuesday after dealing with a virus. He went 2-for-3 and caught six innings.