Miller likely to return from DL Monday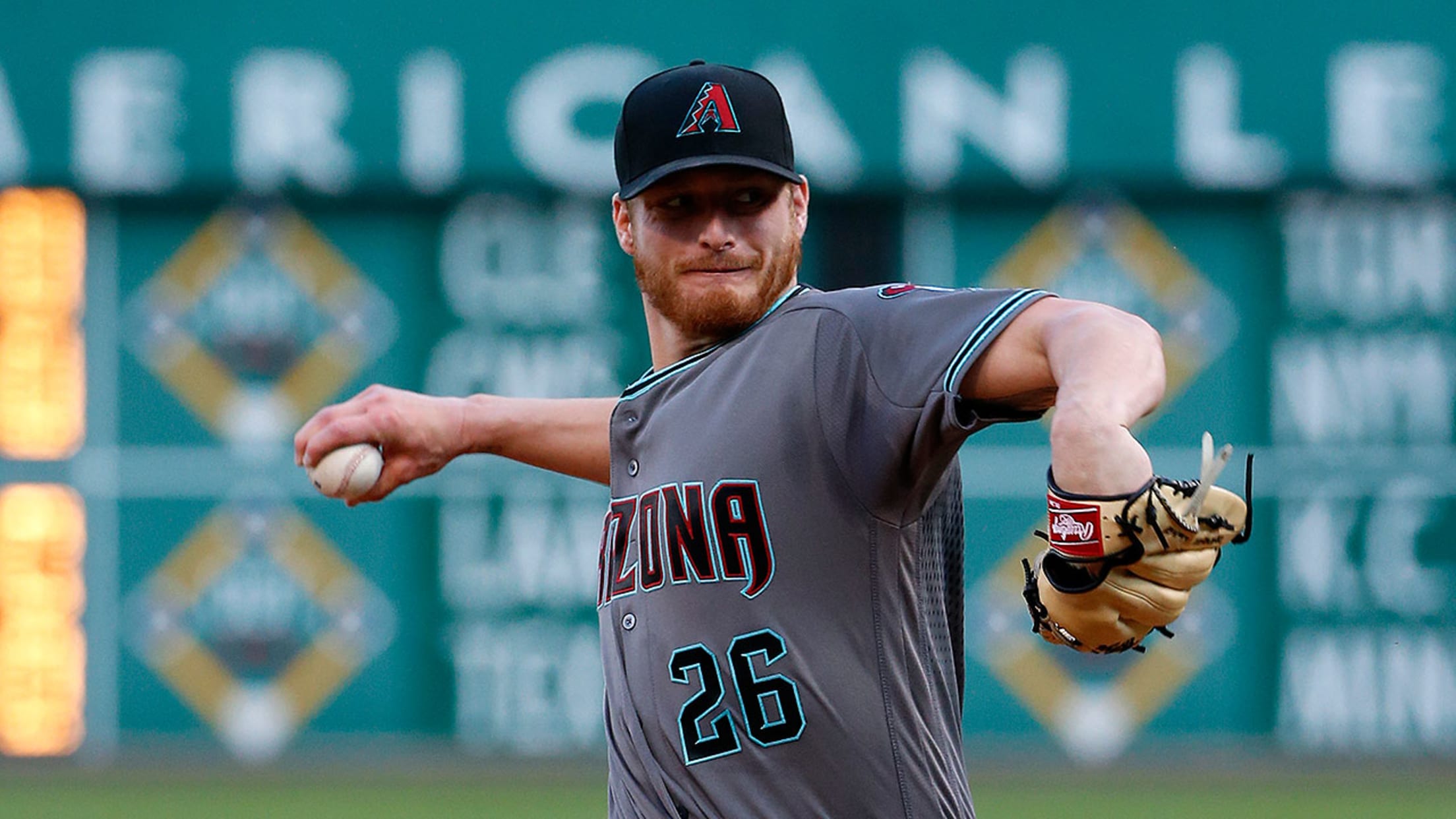 Shelby Miller was 1-6 with a 7.09 ERA in 10 starts for Arizona before landing on the DL. (AP)
PHOENIX -- Shelby Miller will likely be returning to the D-backs' rotation on Monday.While manager Chip Hale did not fully commit to the right-hander starting in Philadelphia, Miller is on track to pitch five days from now."We're on board for him to start up here next time," Hale said. "We
PHOENIX -- Shelby Miller will likely be returning to the D-backs' rotation on Monday.
While manager Chip Hale did not fully commit to the right-hander starting in Philadelphia, Miller is on track to pitch five days from now.
"We're on board for him to start up here next time," Hale said. "We have to still see how Shelby comes out of it today health-wise, it's not 1,000 percent yet. But I think we're leaning that way to give him that start up here."
Miller (sprained right index finger) has been on the disabled list since May 27. He made his second rehab start for Class A Advanced Visalia on Tuesday night, allowing three runs (one earned) over six innings with eight strikeouts.
General manager Dave Stewart was among the D-backs contingent in Bakersfield, Calif., watching Miller's second rehab appearance.
"He liked it, he liked the cut, said the cutter was really good. That's one thing he mentioned to me," Hale said. "We hope he's confident in what he's doing."
Miller was acquired by Arizona in the offseason from Atlanta. He struggled before heading to the DL, going 1-6 with a 7.09 ERA in 10 outings, only one of which was a quality start.
Jake Rill is a reporter for MLB.com based in Phoenix.