Arbitration deadline looms for 6 core Marlins
By Friday, players must either reach agreement on contract or exchange figures to have salary decided at hearing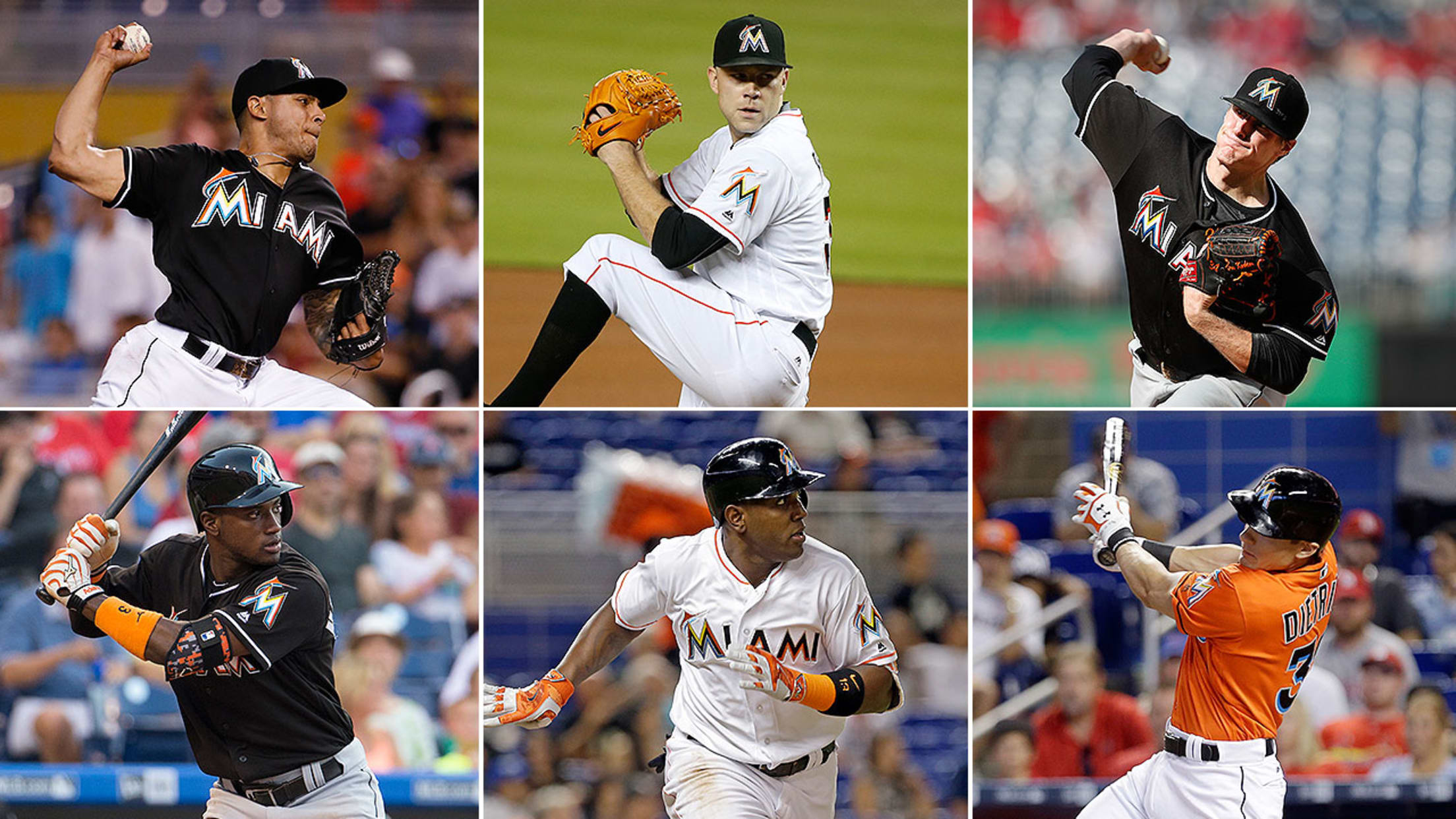 A.J. Ramos, David Phelps, Tom Koehler, Adeiny Hechavarria, Marcell Ozuna and Derek Dietrich face the deadline. (AP)
MIAMI -- A busy offseason has quieted for the Marlins on the free-agent-signing front, but by the end of the week, the organization will be faced with handling some internal business.The arbitration salary exchange deadline is Friday, and by then, six qualifying Miami players will either reach an agreement on
MIAMI -- A busy offseason has quieted for the Marlins on the free-agent-signing front, but by the end of the week, the organization will be faced with handling some internal business.
The arbitration salary exchange deadline is Friday, and by then, six qualifying Miami players will either reach an agreement on a contract for the upcoming season or have their salary decided at a hearing prior to the start of Spring Training.
A.J. Ramos, David Phelps, Tom Koehler, Adeiny Hechavarria, Marcell Ozuna and Derek Dietrich are going through the arbitration process. The six were tendered contracts last month, but they still must agree on terms.
Salary projections for the six, according to MLB Trade Rumors, are $6.8 million for Ramos, $6.2 million for Koehler, $5.2 million for Phelps, $4.5 million for Ozuna, $3.7 million for Hechavarria and $1.8 million for Dietrich, a total of $28.2 million.
If deals are not signed by Friday, negotiations technically could continue before Spring Training. However, the Marlins have a longstanding policy of ceasing talks past the exchange deadline and deciding the figure at a hearing. That process would have the team presenting one figure and the player the other, and a panel of three would decide between the two amounts.
The six going through the process are core players who are expected to play vital roles in 2017. Ramos, an All-Star in 2016, had 40 saves and struck out 73 in 64 innings.
Koehler has been a fixture in Miami's rotation since 2014, and he made 33 starts with a 9-13 record and a 4.33 ERA last season.
Phelps, the most versatile pitcher on the staff, was a standout in relief, and he also made five starts, finishing 2016 with four saves and a 2.28 ERA.
Ozuna, who started in center field for the National League All-Star team last year, belted 23 home runs and notched 76 RBIs.
Hechavarria, Miami's regular shortstop since 2013, appeared in 155 games in '16, batting .236 with three home runs and 38 RBIs. A standout defensively, his production at the plate dropped last year after he hit .281 with five homers and 48 RBIs in '15.
Dietrich, who offers depth at second base, third base and left field, batted .279 with seven home runs and 42 RBIs last season. He and Ozuna are arbitration-eligible for the first time.
The Marlins currently have 12 players signed for $76.25 million. Counting the arbitration projections, Miami would have $104.45 million allocated for 18 players. That figure alone would be the highest Opening Day payroll in franchise history. According to Cot's, the 2012 squad was $101.628 million. And the Marlins' projected 25-man Opening Day payroll would be more than $108 million.