Sox to open next season on road vs. Rays
Final three games of 2018 at Fenway Park against Yankees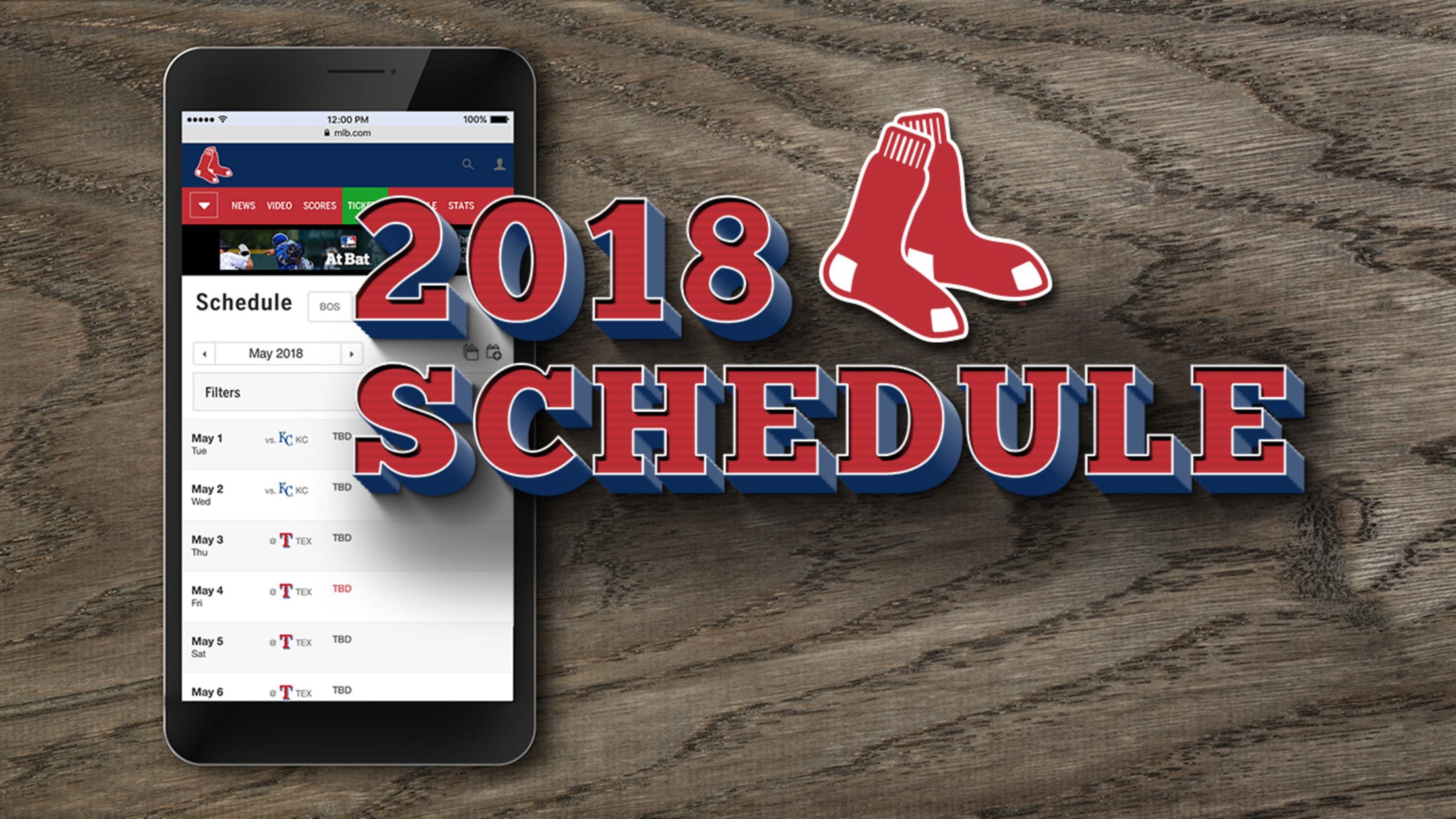 BOSTON -- The Red Sox won't have to travel far for the start of the 2018 season, as they will take the two-hour bus ride from their Spring Training base in Fort Myers, Fla., to Tropicana Field for Opening Day against the Rays on March 29.• Red Sox's 2018 scheduleIt
BOSTON -- The Red Sox won't have to travel far for the start of the 2018 season, as they will take the two-hour bus ride from their Spring Training base in Fort Myers, Fla., to Tropicana Field for Opening Day against the Rays on March 29.
• Red Sox's 2018 schedule
It will be the first time the Sox have opened at Tropicana Field since 2003. After a four-game series in St. Petersburg, the Red Sox will make another short trip to Miami for a two-game Interleague set against the Marlins from April 2-3.
The 81-game schedule at Fenway Park will begin on April 5 against the Rays. The opening homestand will be exclusively against American League East competition. The Yankees come to Boston for the first rivalry showdown of the season from April 10-12. The Orioles come in for a four-game wraparound series that concludes with the annual Patriots' Day game on April 16.
The final three games of 2018 could be big ones at Fenway, as the Yankees are on the schedule from Sept. 28-30. The Bronx Bombers are also in Boston from Aug. 2-5.
The Interleague games will all be against National League East competition. There will be a three-game series at home against the Braves that starts on May 25, and the Red Sox will play at Atlanta's new home venue of SunTrust Park for the first time for the opener of a three-game set on Sept. 3. For the first time since 2009, the Red Sox will play regular-season games in Washington from July 2-4 against the Nationals. The Mets make a late-season visit to Fenway for a three-game series beginning on Sept. 14.
The Marlins will be at Fenway on Aug. 28-29. The Red Sox host the Phillies on July 30-31 and travel to Philadelphia for a two-game series Aug. 14-15.
Boston will go to Yankee Stadium for the first of three trips on May 8. The clubs also face off in the Bronx from June 29-July 1, and Sept. 18-20.
One rivalry that has picked up steam in recent years given the success of both teams is Red Sox-Indians. Cleveland plays four games in Boston from Aug. 20-23, and the Sox visit the Tribe for a three-game series that starts Sept. 21.
The Sox travel to the West Coast to play the Angels on April 17-19, and then the Athletics April 20-22. The trip to Seattle from June 14-17 will be the middle stop on a journey that includes all three U.S. time zones. It starts in Baltimore June 11-13 and ends in Minneapolis June 19-21.