Scheppers ready for rehab assignment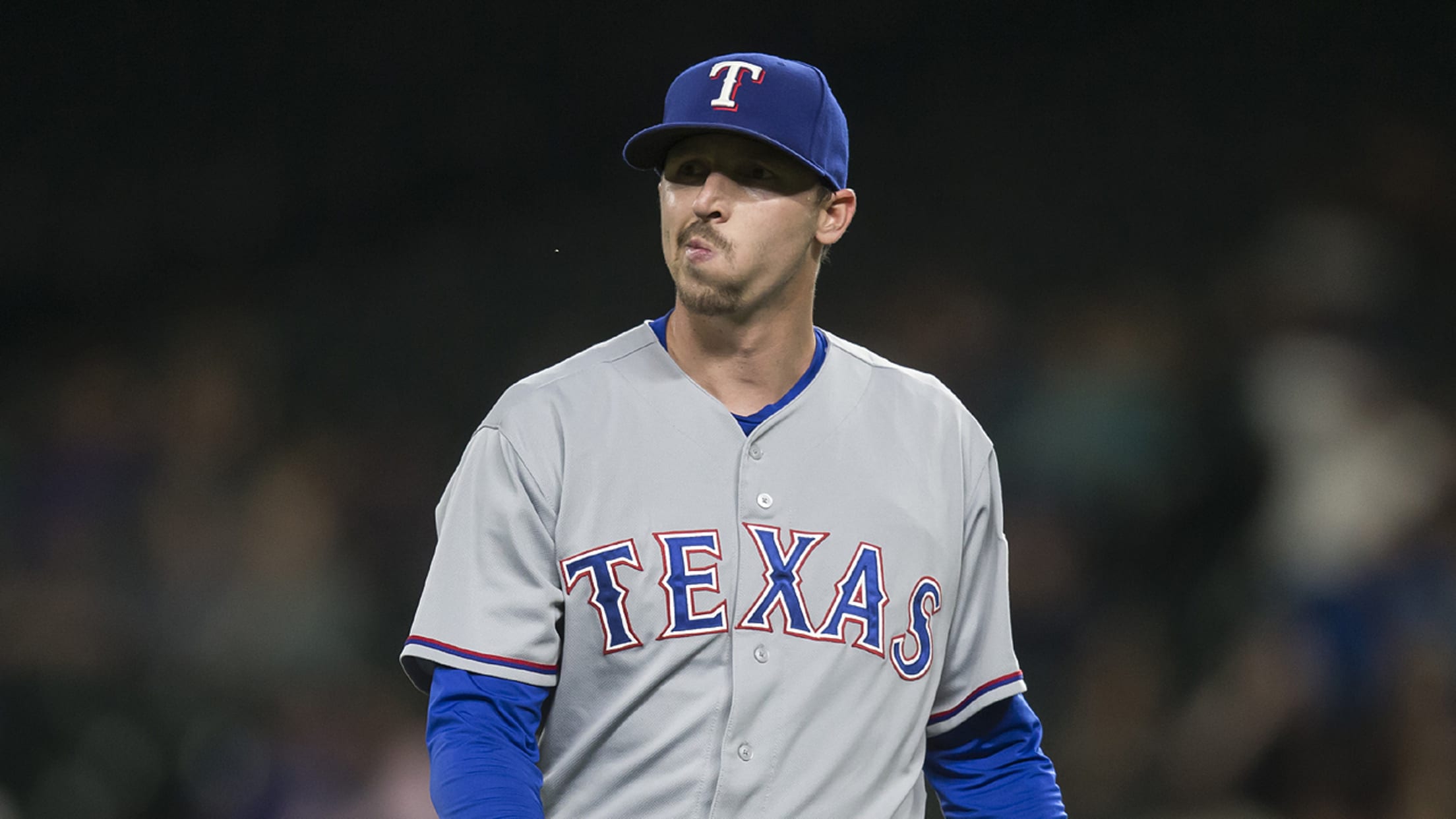 Tanner Scheppers has yet to appear this season while recovering from February left knee surgery. (AP)
ARLINGTON -- Rangers right-hander Tanner Scheppers will likely begin a rehab assignment by throwing an inning for Double-A Frisco on Tuesday.Scheppers, who is on the 60-day disabled list and has yet to appear this season while recovering from February left knee surgery, threw 27 pitches in live batting practice before
ARLINGTON -- Rangers right-hander Tanner Scheppers will likely begin a rehab assignment by throwing an inning for Double-A Frisco on Tuesday.
Scheppers, who is on the 60-day disabled list and has yet to appear this season while recovering from February left knee surgery, threw 27 pitches in live batting practice before Saturday's game against the Tigers. Pitching coach Doug Brocail said Scheppers looked "really, really good" during the session.
"In my mind, I feel like I'm ready, I felt good today," Scheppers said. "I think it's about going out there and getting some game experience and getting the blood flowing."
Brocail outlined some steps he wants to see Scheppers overcome on his road to recovery.
"I'd like to see him throw every third day up until the end of the month and we'll see what happens," Brocail said. "And that's with the knee feeling good. I'd be happy with that."
Another key step for Scheppers will be throwing on back-to-back days.
"That'll happen, I just don't know when yet," Brocail said. " I'd like for him to lead the way on that and tell us how he feels."
Scheppers has not pitched in a game situation for the Rangers since Sept. 28 last season.
"With the severity of the injury, I'm just doing my best to help out in any way," he said. "It's tough mentally, but [my return] is right around the corner. We're winning ballgames, and I just hope I can be a piece."
Banister reflects on crazy stretch
This week, the Rangers played their longest game of the season at four hours and three minutes, they played a game in which temperatures were over 100 degrees, they dealt with a two-hour and 42-minute rain delay and they have played two day games following night games.
This has all come without a day off and following a three-city, eight-game road trip that spanned three time zones in Baltimore, Houston and Colorado.
"You want to put it on a scale of 1 to 10, it's about a 9 1/2, really," manager Jeff Banister said. "It's not just the heat. Baltimore is pretty rugged as well. In Houston, obviously, we were reprieved with the roof. But in Colorado, the travel, and then the night to day and then coming here and having a night to day is pretty tough."
The Rangers have played a Major League-high 63 road games. Twenty-seven of their final 45 regular-season games will be played at Globe Life Park.
One of those road contests was a game against the Yankees on June 27 that featured a three-plus-hour rain delay and finished after 3 a.m. ET. Banister pointed to that game and the rest of their travels as reasons they entered Saturday having won six of their last seven despite the crazy stretch.
"I think all those little moments within a season are just money in the bank when you can't be resilient enough to hang in there and perform," Banister said. "I think that's a testament to our coaching staff in getting guys prepared to stay on top of things like that."
Rangers beat
• Right-hander Colby Lewis felt good after a 30-pitch bullpen on Saturday. The next step for Lewis, who is on the 60-day DL with a right lat strain, will be a 40-pitch bullpen session on Tuesday.
• Friday night's rain delay marked the first August rain delay at Globe Life Park since Aug. 14, 2013. There has been only one August rainout in Arlington in the club's history, which came on Aug. 17, 1971.
Ryan Posner is a reporter for MLB.com based in Texas.