Collins 'feels great,' returns to managing Mets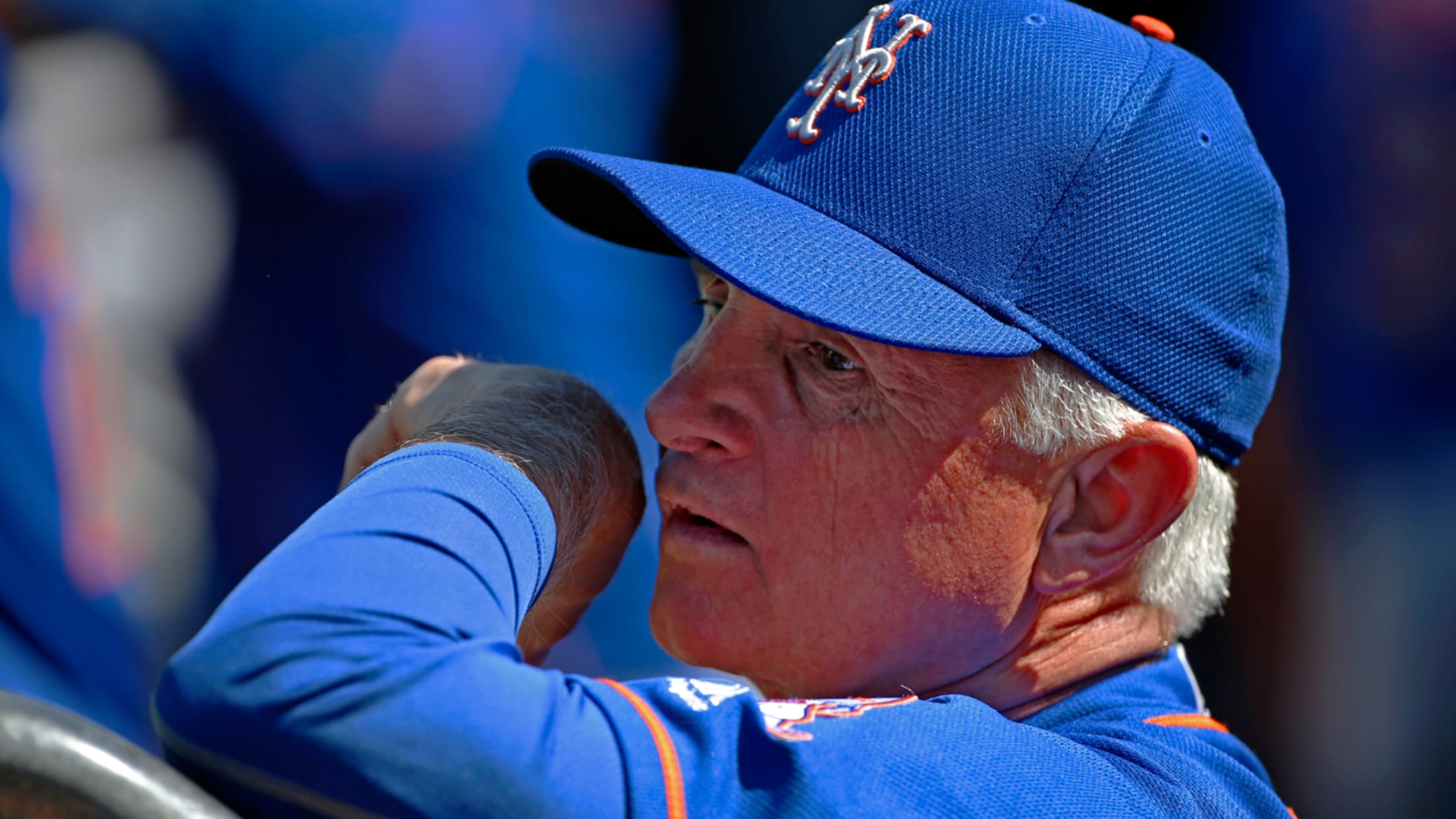 "When the thing first occurred, I was pretty worried. But I got over it in a hurry," Terry Collins said Tuesday. (AP)
NEW YORK -- Terry Collins stepped out of his office late Tuesday afternoon to examine the Citi Field turf, which the grounds crew re-sodded after Beyonce's pair of concerts during the Mets' road trip. He stood for a long while in right-center field, fungo bat in hand, watching his players
NEW YORK -- Terry Collins stepped out of his office late Tuesday afternoon to examine the Citi Field turf, which the grounds crew re-sodded after Beyonce's pair of concerts during the Mets' road trip. He stood for a long while in right-center field, fungo bat in hand, watching his players take swings during a sun-splashed day at Citi. Then Collins returned to the job that, for one day, he was unable to do.
Collins officially returned to managing on Tuesday, after missing Sunday's game in Milwaukee due to a medical episode. Speaking publicly for the first time since that issue, Collins described it as being "disoriented for a minute," possibly due to dehydration.
"When the thing first occurred, I was pretty worried," said Collins, at 67 the oldest manager in the Majors. "But I got over it in a hurry."
Once doctors at a local Milwaukee hospital finished running an initial battery of tests on him, Collins said, he grabbed his phone to see 83 new texts and several additional emails. Though those medical tests uncovered nothing amiss, Collins and Mets head athletic trainer Ray Ramirez stayed an additional night in Milwaukee for further observation. They departed Monday afternoon, returning to Citi Field the following day.
"I feel great," Collins said. "The doctors did a tremendous job. I'm really glad there's nothing serious and I'm ready to go."