Francona thinks highly of 'rising star' Falvey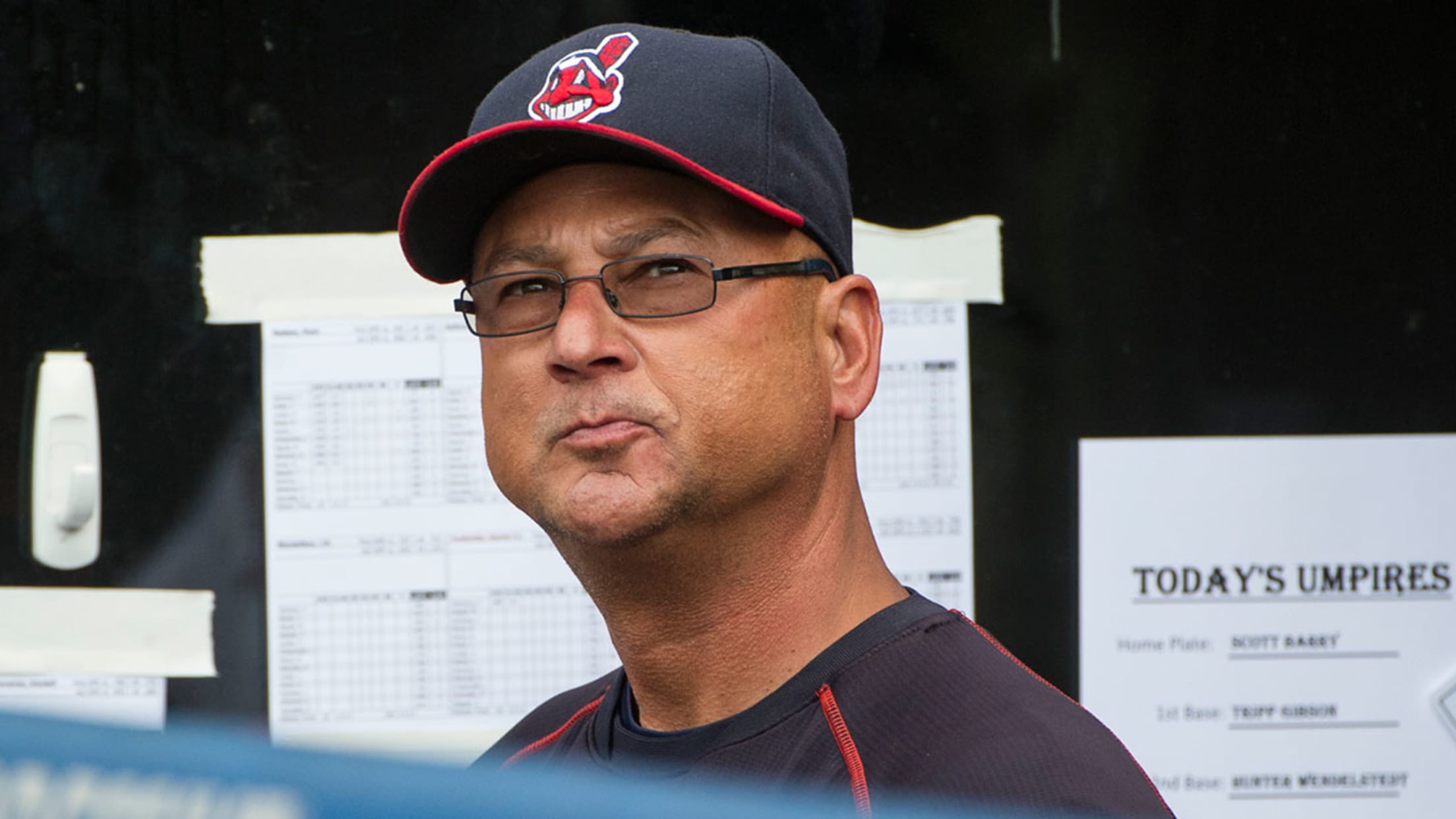 Terry Francona has worked with Derek Falvey since Francona became Indians' manager in 2013. (AP)
DETROIT -- One of the aspects of the Indians' leadership structure that manager Terry Francona enjoys is the hands-on approach of the front office. The top members of Cleveland's leadership do not shy away from stepping in the clubhouse, working directly with Francona, his coaches or the players.Assistant general manager
DETROIT -- One of the aspects of the Indians' leadership structure that manager Terry Francona enjoys is the hands-on approach of the front office. The top members of Cleveland's leadership do not shy away from stepping in the clubhouse, working directly with Francona, his coaches or the players.
Assistant general manager Derek Falvey has become an integral part of the Indians' behind-the-scenes operations over the past few years, drawing the attention of other organizations. On Monday, multiple reports indicated that the Twins were on the verge of hiring him as their new president of baseball operations, through neither Minnesota nor Cleveland would confirm the development.
Francona did have one thing he could say, though.
"He's kind of a rising star, in my opinion," Francona said prior to Monday's game against the Tigers. "I don't think you're going to talk to anybody around here who doesn't think he is."
Falvey, 32, has spent the past nine seasons with the Indians, who promoted him to the role of assistant GM in October. That transition came after former Indians president Mark Shapiro left for the Blue Jays' president role, and took Ross Atkins, a longtime Cleveland front-office member, with him to Toronto. Falvey was promoted after spending the previous four years as the team's director of player development.
Following Shapiro's departure, Chris Antonetti was named Cleveland's president of baseball operations and Mike Chernoff, formerly the assistant GM, assumed Antonetti's former title as the Indians' general manager. Both Chernoff and Falvey have served as Antonetti's top two front-office generals, dealing in contracts, player development, scouting and many other areas.
Like Francona, Antonetti would not specifically comment on the reports indicating that Falvey was heading to the Twins, who dismissed former GM Terry Ryan in July. At the moment, the Indians are concentrating on locking down an American League Central title and prepping for the playoffs. Falvey was in Detroit with the team, but was not available to speak with reporters.
"I don't think it would be appropriate for me to comment on another team's search," Antonetti said. "What I can tell you is all of us here, including Derek, are focused on helping us secure a postseason berth and then in the event we do that, prepare for the postseason.
"Derek continues to have a huge impact on our organization. He's a key leader that's impacted all facets of what we do."
Francona's first encounter with Falvey came prior to the 2013 season, when the manager was hired and was conducting interviews to construct his coaching staff. During the meetings, Falvey took down the information, while Francona did most of the talking. The manager quipped that Cleveland knew "four or five days into it that I couldn't do that."
Over the past four seasons under Francona, Falvey became a key part of the manager's team.
"He does everything," Francona said. "I don't know how much you see it a lot of places, but we go to him a lot with questions. And, if he doesn't have the answer, he'll go find it. He's a great resource for even the coaches. I know Chris and Cherney use him, too, but we use him a lot."