Francona respects drive of Kobe, other greats
Indians manager discussed unique mentality of elite athletes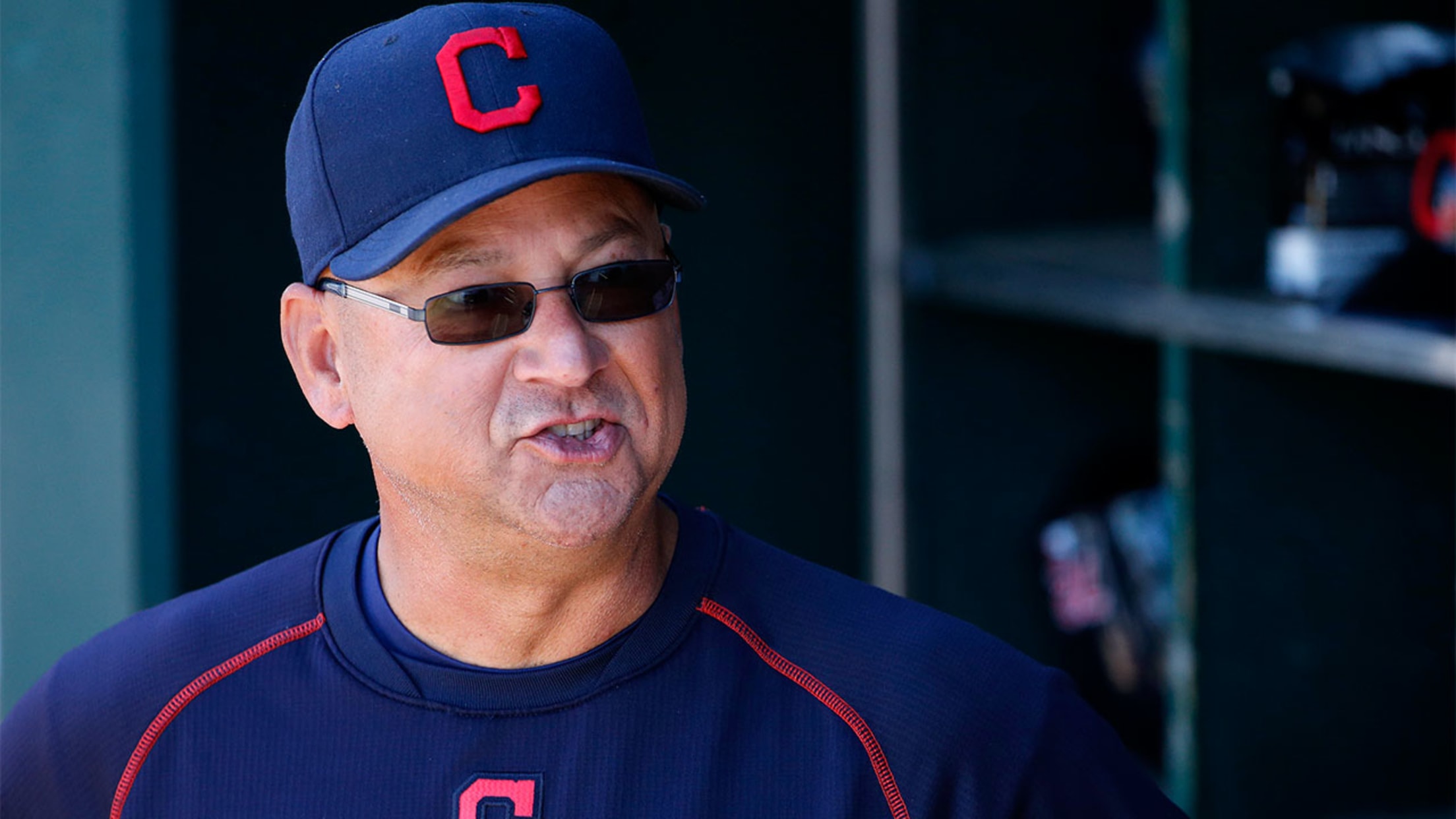 Indians manager Terry Francona believes Dustin Pedroia has the same drive many other great athletes possess. (AP)
ST. PETERSBURG -- The morning after Kobe Bryant's final NBA game, Indians manager Terry Francona offered praise for athletes who defy obstacles and inspire, like the Lakers star."You look at like Michael [Jordan], Pete Rose, those types of guys, if you tell them 'no,' it seems like they're going to
ST. PETERSBURG -- The morning after Kobe Bryant's final NBA game, Indians manager Terry Francona offered praise for athletes who defy obstacles and inspire, like the Lakers star.
"You look at like Michael [Jordan], Pete Rose, those types of guys, if you tell them 'no,' it seems like they're going to find a way to make the answer be 'yes,'" Francona said. "Obviously, you've got to have talent. But they have that other thing that not a lot of people have. It propels them to being just so good, they can't accept failing."
Bryant, who won five championships and was selected to the NBA All-Star Game 18 times, scored 60 points in a victory over the Jazz during his celebrated career finale at Staples Center on Wednesday night. When speaking about top athletes, Francona was quick to mention Red Sox second baseman Dustin Pedroia, a familiar face from his past.
• Davis, Francona explain appreciation for Jackie
"You don't necessarily put Pedroia's name with Michael Jordan, but he's got a lot of that in him, too," said Francona, who was with Pedroia in Boston from 2006-11.
Francona recalled ordering someone to pinch-run for Pedroia, a four-time All-Star, during the player's first year in the Major Leagues. Constructive criticism was offered.
"I was like, 'You've got to get faster,'" Francona said. "He did."
The benefits of Pedroia's presence became clear over time. Francona saw others nearby influenced in a positive way.
"They make your team better," Francona said of top talents. "If you have a guy like that on your team, it means you have a pretty good player leading the way."
Andrew Astleford is a contributor to MLB.com.