Wilson, Hardy unlikely for Opening Day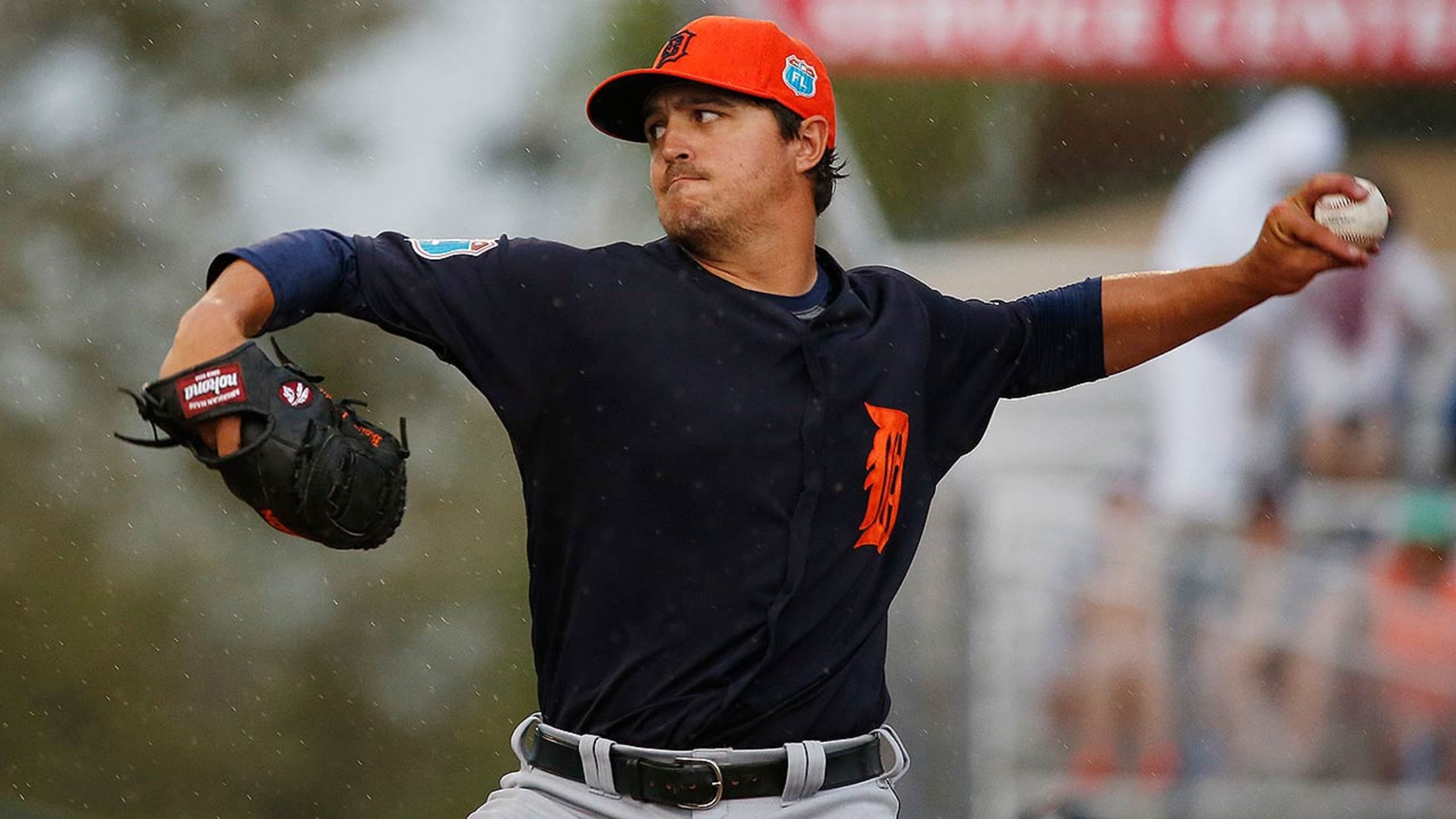 Blaine Hardy is 0-1 with an 11.81 ERA in six relief appearances. (AP)
LAKELAND, Fla. -- The two most consistent relievers from the Tigers' bullpen last season are on increasingly shaky status for Opening Day. For both Alex Wilson and Blaine Hardy, it's about injury, not inconsistency.Wilson, out for the past month with lat soreness behind his right shoulder, appears to be on
LAKELAND, Fla. -- The two most consistent relievers from the Tigers' bullpen last season are on increasingly shaky status for Opening Day. For both Alex Wilson and Blaine Hardy, it's about injury, not inconsistency.
Wilson, out for the past month with lat soreness behind his right shoulder, appears to be on the verge of game action. A batting practice session Sunday at Tigertown could be his final step before pitching in an actual game. But with the Tigers breaking camp next Saturday, even manager Brad Ausmus admits it's probably too late.
"He won't be ready for Opening Day," Ausmus said. "It would be extremely tough. He's got to go back-to-back [games]. He's got to go multiple innings, and we certainly don't want to rush him at this point."
• Spring Training: Tickets | Schedule | More
Hardy, meanwhile, will not pick up a ball until at least Monday after an MRI on his sore left shoulder showed what Ausmus called a "slight internal impingement."
Hardy reported soreness on Thursday amidst a struggling spring that has seen a drop on his fastball velocity. While he took a different approach into Spring Training, looking to slowly build his arm strength toward Opening Day readiness rather than testing his arm early, the build-up has been bumpy.
Asked if there's now a concern about Hardy's status for Opening Day, Ausmus said, "A little bit, yeah."
Wilson and Hardy, two success stories in the Tigers' bullpen last year, were expected to help bridge the gap between starters and the late-inning trio of Justin Wilson, Mark Lowe and Francisco Rodriguez. If they're not ready, what had been two open bullpen spots becomes four.
Wilson's expected absence all but ensures young right-hander Drew VerHagen will fill a role, Ausmus said earlier. Others in the mix include lefty Kyle Ryan and right-handers Lendy Castillo, Bruce Rondon, Bobby Parnell and Buck Farmer. Shane Greene could join that mix if he doesn't take the fifth spot in the starting rotation.