Tigers-Pirates rained out; DH on Wednesday
Taillon starts Game 1, Kuhl on mound for Game 2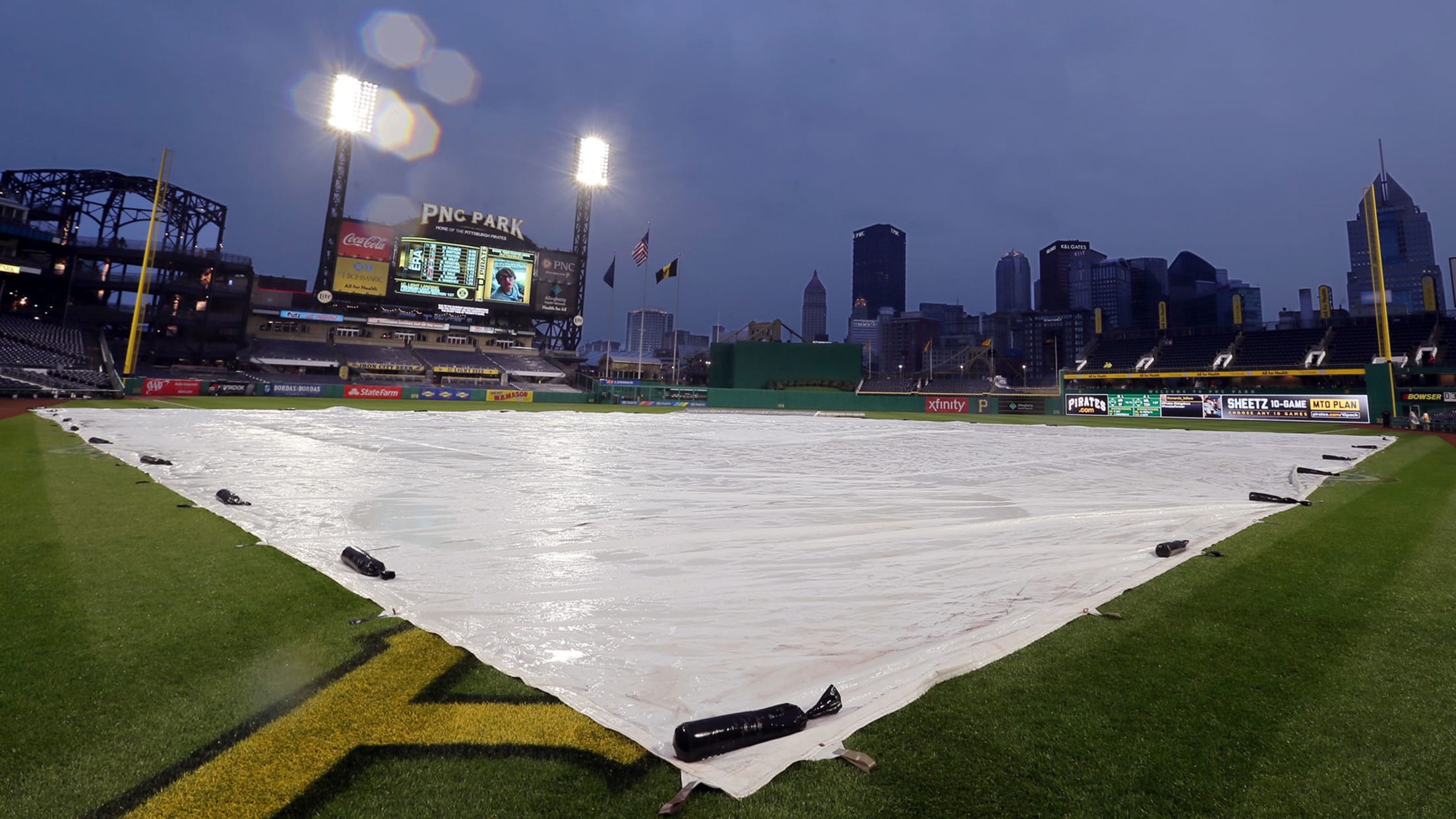 PITTSBURGH -- The Pirates' series opener against the Tigers on Tuesday night was postponed due to rain.The clubs will make up Tuesday's game on Wednesday, with a traditional doubleheader beginning at 4:05 p.m. ET. The second game will begin approximately 30 minutes after the final out of Game 1.The postponement
PITTSBURGH -- The Pirates' series opener against the Tigers on Tuesday night was postponed due to rain.
The clubs will make up Tuesday's game on Wednesday, with a traditional doubleheader beginning at 4:05 p.m. ET. The second game will begin approximately 30 minutes after the final out of Game 1.
The postponement didn't change either team's pitching plans for the series. The Pirates will start right-hander Jameson Taillon against righty Jordan Zimmermann in Game 1; both were scheduled to pitch Tuesday night. Pittsburgh right-hander Chad Kuhl will face Detroit lefty Matthew Boyd in the nightcap, as scheduled. Each club can call up a designated 26th player for the second half of the doubleheader.
Right-handers Ivan Nova and Michael Fulmer are slated to start Thursday's series finale.
This may throw a wrench into the Pirates' rotation plans, however, as they had been scheduled to stay on turn against the Cardinals this weekend at PNC Park. With Kuhl now starting Wednesday instead of Tuesday, he will not be fully rested in time to start on Sunday. The Bucs could turn to right-hander Tyler Glasnow, a starting pitcher who has worked out the bullpen all season, or call up another pitcher from Triple-A Indianapolis.
• Pirates rainout policy
Tickets for Tuesday's game can be exchanged for Wednesday's doubleheader, or any remaining game this season on a dollar-for-dollar basis, the Pirates announced.
First pitch on Tuesday was scheduled for 7:05 p.m. ET at PNC Park. Just after 7 p.m., with the tarp still on the infield and nobody warming up, the Pirates announced the game would be delayed. Ninety-seven minutes later, Pittsburgh announced the postponement.
These clubs are familiar with weather-related delays, as their Opening Day matchup on March 29 at Comerica Park was postponed a day. Their second game of the season was also pushed back a day, leading to a doubleheader on April 1. Tuesday was the Pirates' fourth postponed game of the season, as they had two games victimized by weather in Detroit and another at Wrigley Field on April 9.