Ausmus prefers surf to turf
Manager golfed during his playing days, but has since taken up surfing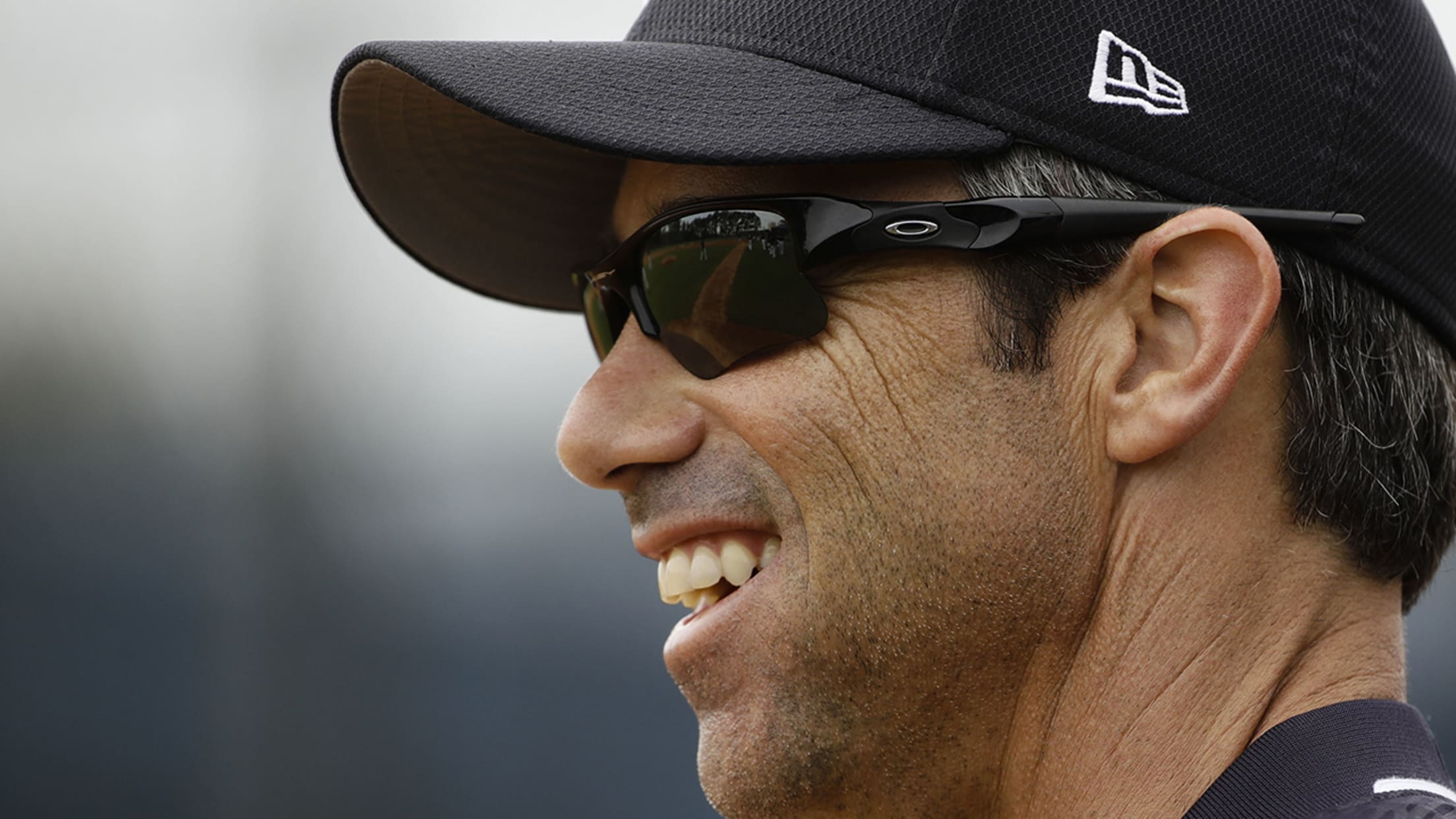 Tigers manager Brad Ausmus has found surfing to be a better way to stay in shape. (Matt Rourke/AP) (Matt Rourke/AP)
LAKELAND, Fla. -- The rain limiting the Tigers' Spring Training practice Wednesday morning to indoor activities likely meant the same for the 22nd Annual Major League Scramble that afternoon at Grasslands Golf & Country Club in Lakeland.But a rained out day at the links has not concerned manager Brad Ausmus
LAKELAND, Fla. -- The rain limiting the Tigers' Spring Training practice Wednesday morning to indoor activities likely meant the same for the 22nd Annual Major League Scramble that afternoon at Grasslands Golf & Country Club in Lakeland.
But a rained out day at the links has not concerned manager Brad Ausmus for years.
"I'm not really a golfer, so that doesn't bother me," Ausmus said. "I did it for a while in the early '90s, mid-'90s. I used to play all the time, four times a week during the offseason."
Ausmus said he got out of golf once he had children and picked up a starkly different hobby.
"I started surfing," Ausmus said. "Golf keeps you out of the house for six hours, and surfing keeps you out for an hour and a half."
He got into surfing in 1996 as a member of the Padres, when he owned a house overlooking a popular San Diego surfing spot.
"It's hard to be good; it's not hard to stand up," Ausmus said of surfing.
Nowadays, surfing is Ausmus' go-to for staying fit and relaxing after the rigors of managing.
Zak Kerr is a contributor to MLB.com.