Ausmus believes 'best is still ahead' for Tigers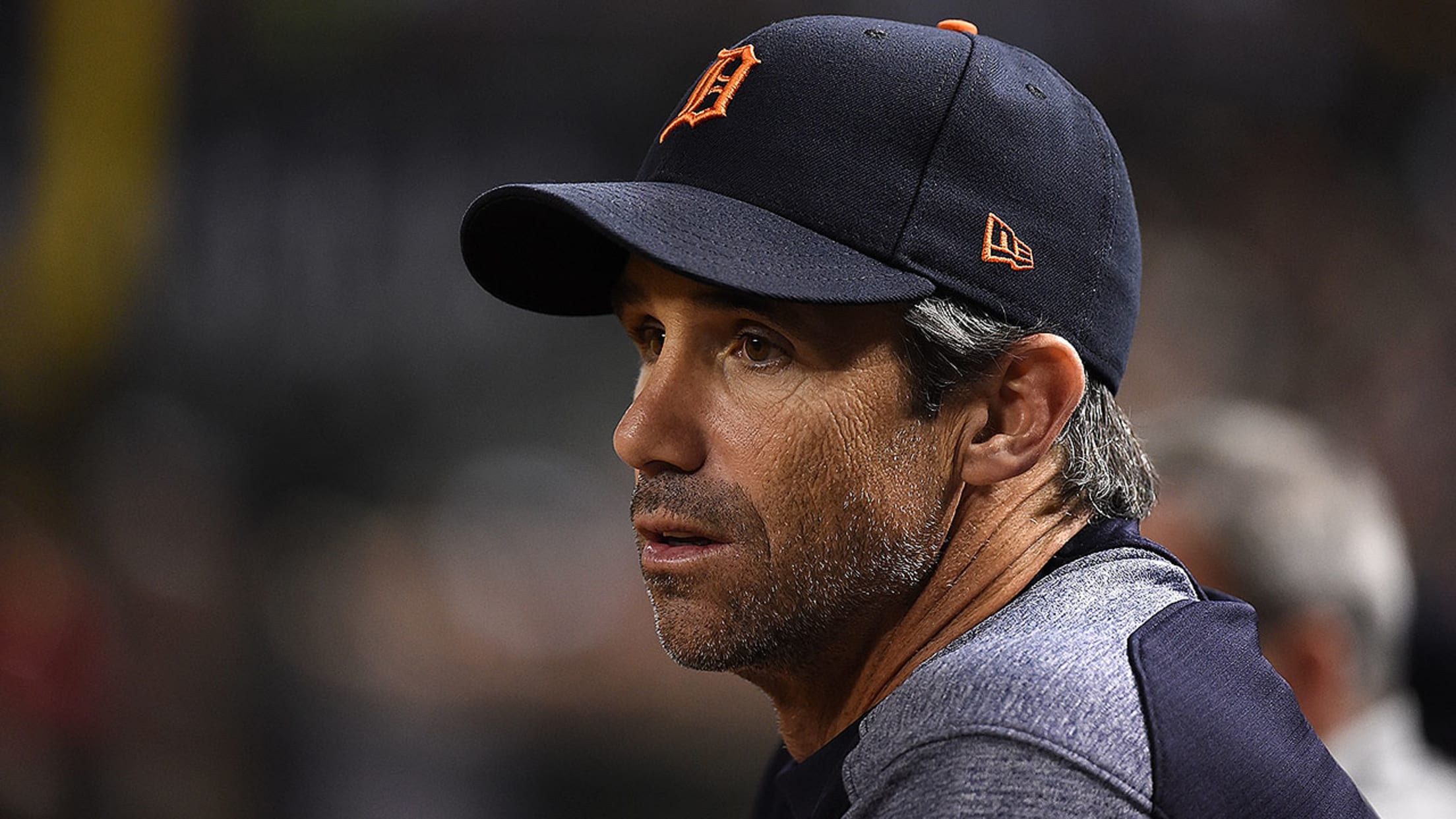 The Tigers have lost three out of four games after Wednesday's loss to the D-backs. They begin a four-game set in Anaheim on Thursday. (Getty)
PHOENIX -- The Tigers are in a down period heading into a four-game series against the Angels in Anaheim on Thursday night.They are 16-16 after a 7-1 loss to the D-backs on Wednesday night, splitting a two-game Interleague series at Chase Field. But overall, they've lost three of four on
PHOENIX -- The Tigers are in a down period heading into a four-game series against the Angels in Anaheim on Thursday night.
They are 16-16 after a 7-1 loss to the D-backs on Wednesday night, splitting a two-game Interleague series at Chase Field. But overall, they've lost three of four on this road trip, and have already benched closer Francisco Rodriguez for blowing two saves in Oakland this past weekend.
It's not the best of times, noted manager Brad Ausmus, who is in the last year of his contract. But he believes there are better times immediately ahead.
"I don't sweat that kind of stuff at all," Ausmus said. "The [American League] Central division is kind of crowded. No one's really run away with it. We've had some injuries here in the first month. So I don't really worry about it. I don't think we've come close to hitting our stride."
The Tigers expect to have second baseman Ian Kinsler (strained left hamstring) back in the starting lineup against the Angels on Thursday night, barring any further setbacks. Right fielder J.D. Martinez is in the Minors rehabbing a ligament strain in his right foot, and could return sometime this weekend, or, at the worst, when the team returns home to play the Orioles on Tuesday night.
Martinez experienced some soreness, but still played right for Triple-A Toledo on Wednesday night and went 0-for-4 in a loss to the Gwinnett Braves.
"I would think that if not this weekend, then probably Tuesday after the off-day," Ausmus said. "I would think that would be the latest."
Designated hitter Victor Martinez will be back in the lineup this weekend after having to sit out the two games at Chase Field, a National League park, except for a pinch-hit appearance on Tuesday. He's batting .270 with a homer and 18 RBIs.. That's a big bat to lose, even for a two-game series.
Four teams are bunched up around .500 in the AL Central, all within two games of first place. The Royals are in last place, nine games under .500 and six games out.
"You know how things go in baseball," Ausmus said. "You have a hot month, or a hot couple of months, and it changes the whole framework of the division. So yeah, the best is still ahead. The good thing is that, overall, we've gotten good starting pitching, which is a big piece of winning baseball."
To that point, even with left-hander Matthew Boyd losing on Wednesday night, Detroit's starters are tied for fourth in the AL with 13 wins and fourth with 187 hits allowed.
Boyd allowed three earned runs on eight hits and three walks (two intentional), striking out six. The unintended walk was to pitcher Zack Godley to load the bases in the sixth. A.J. Pollock followed with a two-run single.
"He pitched well," Ausmus said. "The big mistake was the walk to the pitcher. That changes that inning. If we can get the pitcher out, it's still a 2-1 ballgame. That was a turning point."