Norris starts slowly, ends strong in first rehab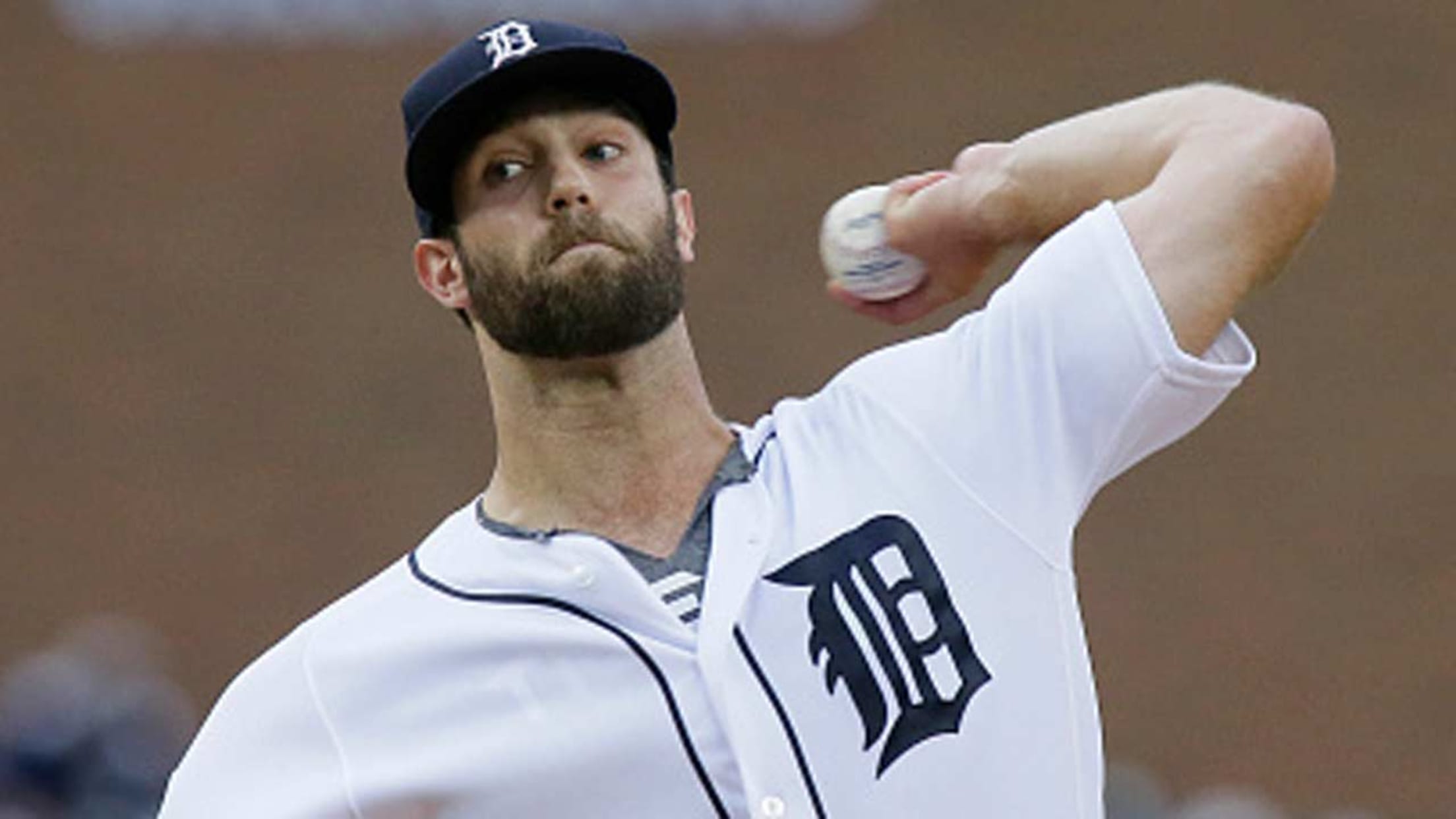 Daniel Norris, aiming for a September return, overcame a slow start Monday, pitching 3 1/3 scoreless innings in his first rehab start in Triple-A. (Getty)
TOLEDO, Ohio -- The first-pitch fastball from Daniel Norris sailed over catcher John Holaday's head and hit the backstop, an inauspicious start to his second rehab outing for Triple-A Toledo on Monday night. A leadoff single and a walk furthered the sense that he was in for a long, frustrating
TOLEDO, Ohio -- The first-pitch fastball from Daniel Norris sailed over catcher John Holaday's head and hit the backstop, an inauspicious start to his second rehab outing for Triple-A Toledo on Monday night. A leadoff single and a walk furthered the sense that he was in for a long, frustrating slog to his 65-pitch limit, his delivery seemingly hurried as he tried to find the strike zone.
"Maybe the giddiness of getting out there, I was rushing a little bit," Norris said.
That's nothing new for him. Even as he was making regular turns in the Tigers' rotation, his energy had a tendency to work against him. But just as he seemed poised to struggle, he took a deep breath, slowed himself down and found his command by changing speeds.
In the end, Norris' toughest opponent Monday might have been himself. He allowed one hit over 3 1/3 scoreless innings against Columbus, Triple-A affiliate of the Cleveland Indians, walking four but striking out five. His leadoff single was the only ball he allowed to escape the infield.
He has one more rehab start to go next weekend in the three-outing assignment the Tigers announced last week. By the time he's past that and ready to make another start for the Tigers, the rosters will have expanded for September, eliminating the pressure of replacing anybody. But with a month left in the season, he'll have enough time -- and maybe enough turns -- to put a positive close on a frustrating summer for him.
"It's just a matter of going up there and relaxing and having fun and not putting too much pressure on myself. I tend to do that quite a bit," Norris said. "I've had some really good talks with people in the game, and they say, 'You have the ability to be as good as you want to be; you just can't try to force it. You're only 24 years old; there's plenty of time.'
"Obviously you can't take your time, but you want to realize it's not going to happen overnight. I think that's been my biggest problem, just trying to make it happen the next day. You just have to trust the process, as cliché as that happens to be."
Norris struck out five of the 10 batters he faced from the start of the second inning until his first and final batter of the fourth, walking three others. He induced 12 swing-and-misses, many of them changeups and curveballs, before setting up hitters -- including former AL Rookie of the Year candidate Tyler Naquin -- to chase 92-93 mph fastballs that he continued to elevate.
Essentially, he was pitching hitters in reverse.
"Today was one of those days where I just really didn't have my fastball," Norris said. "I had a couple strikeouts with it up, which I tend to pitch up with it with two strikes. But as far as throwing it and commanding it in the zone, I was a little shaky with that today. But some days you're going to have that, and that's why you've got four pitches. I used all four, and the other three were great today."