Norris rebounds, puts health worries to rest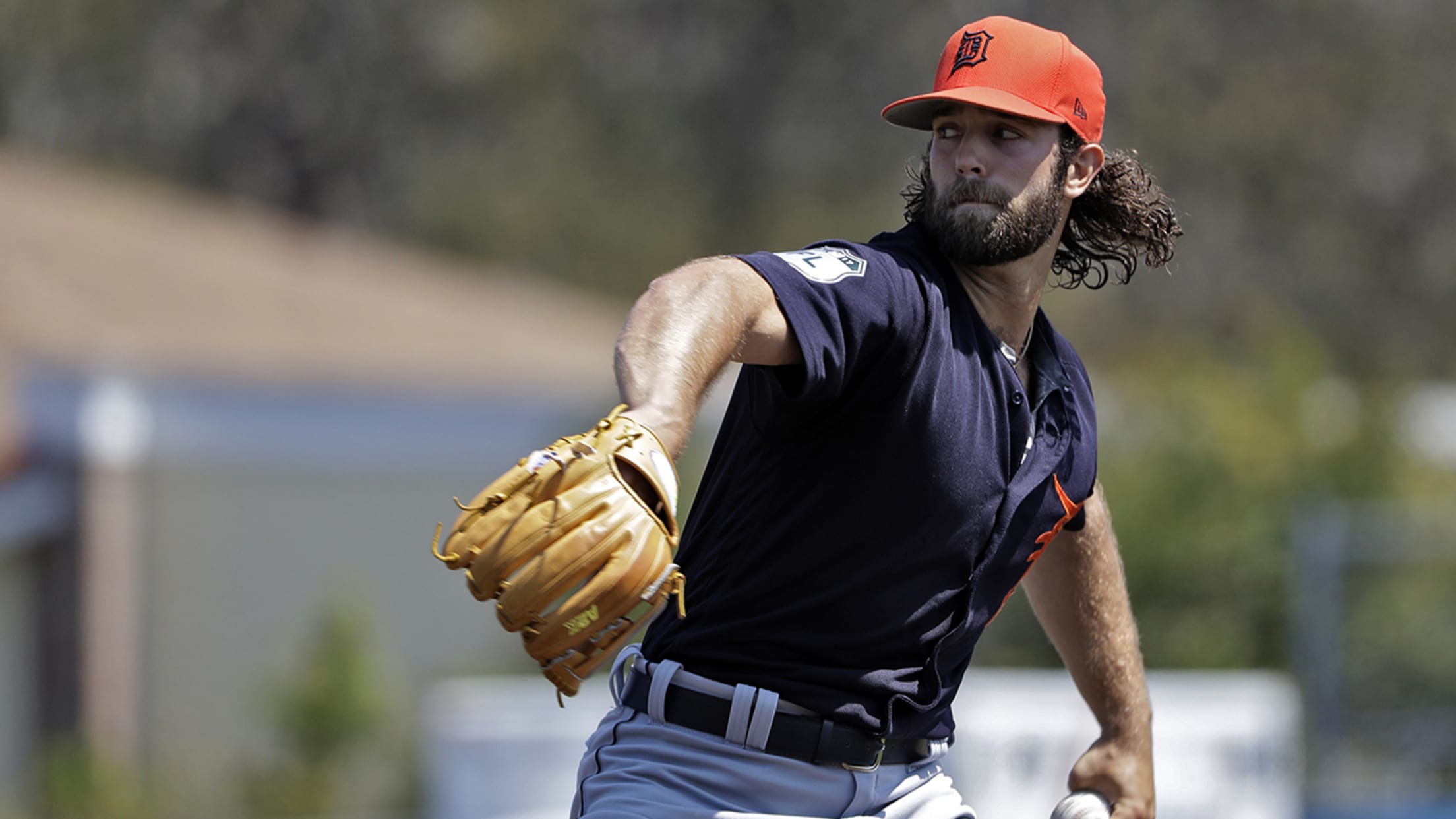 Daniel Norris will be the Tigers' No. 3 starter in the rotation. (AP) (Chris O'Meara/AP)
JUPITER, Fla. -- Ultimately there were no big surprises, but it took until the last game of the Grapefruit League season for Tigers manager Brad Ausmus to finalize his starting rotation heading into the 2017 season.Monday's Opening Day starter is Justin Verlander. That's been known for a while now. But
JUPITER, Fla. -- Ultimately there were no big surprises, but it took until the last game of the Grapefruit League season for Tigers manager Brad Ausmus to finalize his starting rotation heading into the 2017 season.
Monday's Opening Day starter is Justin Verlander. That's been known for a while now. But Ausmus needed one final look at both Jordan Zimmermann and Daniel Norris, who pitched the Tigers' last two games of Spring Training, to make certain they were healthy and ready to begin the season in the starting rotation.
Norris passed his last test on Saturday, bouncing back from a nine-run, 13-hit outing at Atlanta on Monday. He returned to form on Saturday, throwing 2 2/3 innings, scattering five hits and giving up one run in a 3-2 loss to the Marlins at Roger Dean Stadium. Norris did not walk a batter, throwing 41 pitches (29 strikes).
He was told by Ausmus, as he came off the mound, that he would be the Tigers' No. 3 starter in the rotation.
"I know that they were waiting to see about my health," Norris said. "I was, too. I don't want to go out there if I'm not 100 percent and hurt the team."
After Verlander, The Tigers' rotation goes Zimmermann, Norris, Michael Fulmer, and Matt Boyd.
• Zimmermann sees better results once season starts
The life was back in Norris' pitches on Saturday.
"I felt great," he said. "The arm is back. The life is back. I wasn't too worried about results today. I think they just wanted to see life back on the ball. So I was very pleased with that. The other days was whatever you want to call it; fatigue or whatever, but I worked really hard in the training room to get back.
"Yesterday I came out and played catch and it felt really good; today I was throwing harder as the game went on, stuff was sharper."
Glenn Sattell is a contributor to MLB.com and covered the Tigers on Saturday.