Norris knows he needs to fine-tune delivery
Lefty needs 40 pitches to throw 1 2/3 scoreless frames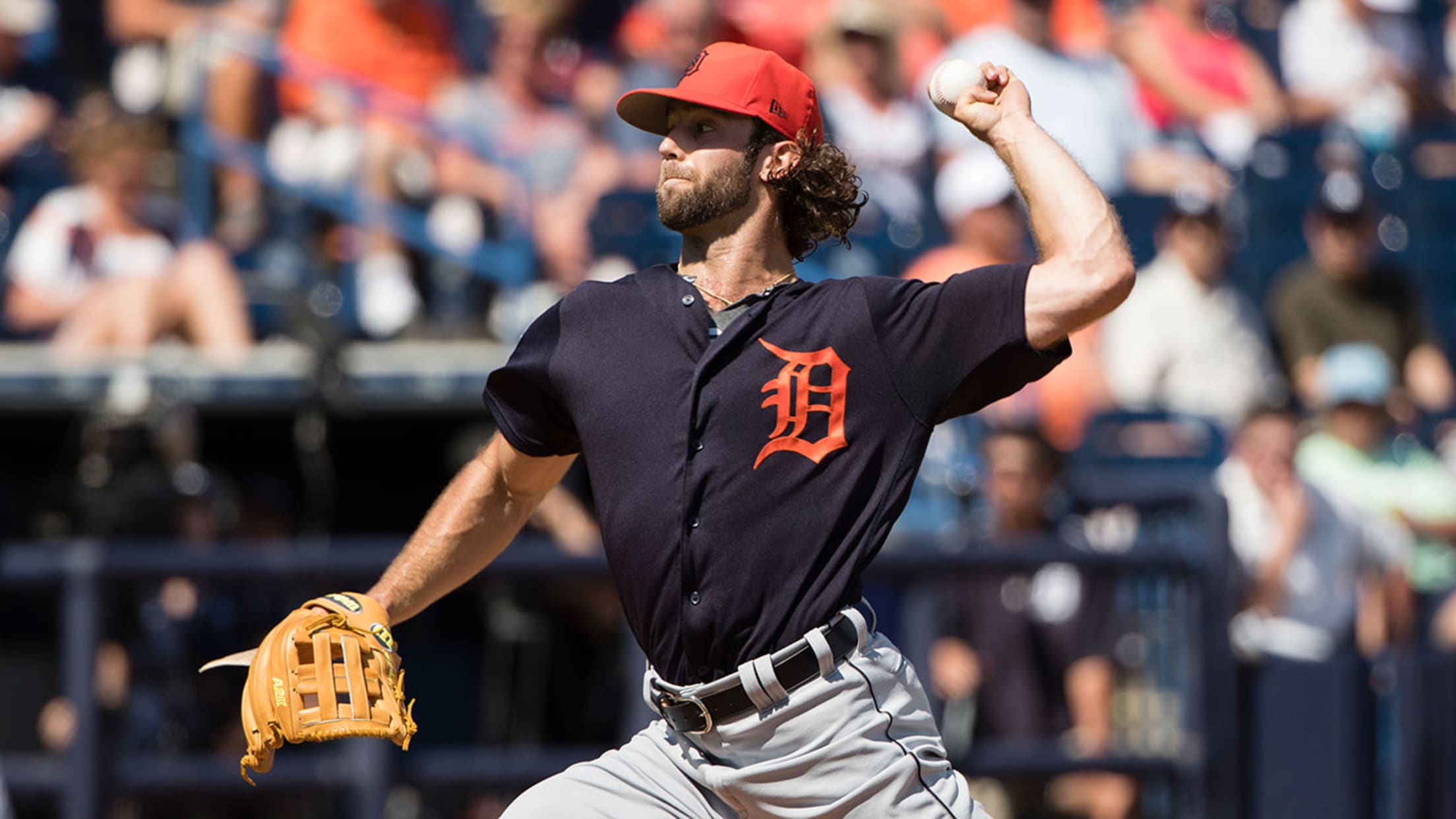 "Sometimes you go out there and you feel like you haven't thrown in forever, so you have to figure something out," Daniel Norris said. (AP)
TAMPA, Fla. -- Daniel Norris might always be best known in these parts for the Spring Training he lived in his van. He wants to be known in Detroit as a key cog in the Tigers' rotation, a role he took on down the stretch last year.Norris left the van
TAMPA, Fla. -- Daniel Norris might always be best known in these parts for the Spring Training he lived in his van. He wants to be known in Detroit as a key cog in the Tigers' rotation, a role he took on down the stretch last year.
Norris left the van at home back in Tennessee this spring because it needed some mechanical work. His pitching doesn't need nearly the same work, but it was the equivalent of loose steering in the Tigers' 9-5 loss to the Yankees on Tuesday.
"Sometimes you go out there and you feel like you haven't thrown in forever, so you have to figure something out," Norris said. "You're kind of making stuff up as you go."
Norris' first outing of 2017 looked a little like some of his outings down the stretch two years ago. Though he allowed a hit and a walk in 1 2/3 innings, he used 40 pitches in the process, 21 of them for strikes. Four of his five outs came in full counts.
• Spring Training:Info | Tickets | Schedule | Gear
While Norris' stuff was electric, his command of it seemed inconsistent. Feeling the adrenaline of game situations for the first time since last season, he rushed his delivery and struggled with high pitches.
"And then I tried to compensate with it," Norris said. "I tried to make myself stay back by getting too rotational. I just needed something to keep me from falling down the rubber, so I started doing that, and that's when I started cutting the ball off."
When Norris executed his pitch, he could be nasty. He threw a tough slider in on Matthew Holliday, then spotted a fastball up and in for a called third strike. Norris induced one swing and a miss, a changeup to Chris Carter, but his lone hit allowed was a ground ball through the left side off a changeup to Gary Sanchez.
Tigers manager Brad Ausmus said Norris had common command issues for a first outing, but he also said Norris needs to fight through those as he goes on.
"When you're dealing with a young guy like that, he's going to have to learn how to do it," Ausmus said. "Because that's going to be the difference between being able to go four innings or being able to go six innings. If he doesn't command the pitches, he's got the stuff to get outs, but his pitch count's going to get up and he's going to be out of the game a lot earlier than he would like."
Norris will need to be more efficient to hold down a rotation spot, but with a month left in camp, he'll have plenty of opportunity for that.
"It's a really quick fix," Norris said. "I know exactly what I was doing. It's just a matter of not getting too rotational and getting better lift and everything. But it'll be fine."