Inbox: Are the Tigers seeking help at 2B?
Beat reporter Jason Beck answers questions from fans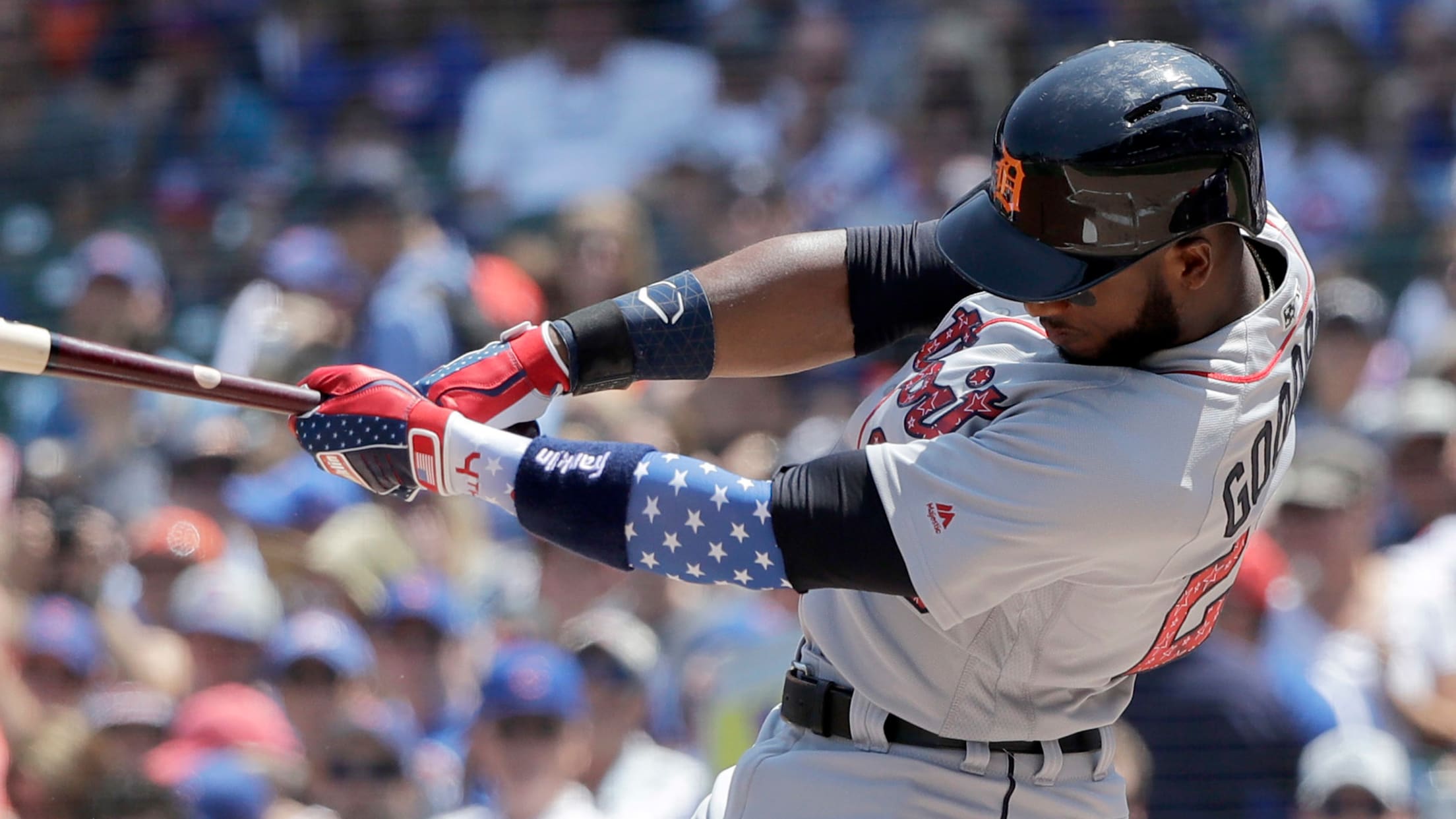 Let's open the Tigers Inbox in the wake of the Matt Moore, Tyson Ross and Jordy Mercer signings:
Let's open the Tigers Inbox in the wake of the Matt Moore, Tyson Ross and Jordy Mercer signings:
What is your thought of the signing of Jordy Mercer?

— Nick Vodak (@22Vodak) December 17, 2018
Mercer fulfills what general manager Al Avila wanted in his search for a shortstop: A veteran presence and plus defender who would help out the pitchers in front of him and the young infielders around him. Not sure there's a ton of trade upside with the signing, but I think the Tigers were willing to live with that rather than seeking what might have been marginal trade value with other free agents looking for multi-year deals.
Are the Tigers still looking for a 2B, or will we see Niko/Lugo combination?

— Leyland's Lung (@LeylandsLung) December 17, 2018
• Submit an Inbox question
The Tigers are open to signing a second baseman who could hold down the job next season, allowing Dawel Lugo to open 2019 at Triple-A Toledo and Niko Goodrum to resume his super utility role. But Avila indicated during the Winter Meetings that the second-base search could linger awhile to let the market sort out. Then again, that was the initial expectation with shortstop, too.
Is the search for a veteran 2nd baseman, cause for concern to Lugo's development? Would LeMahieu be a possibility or to expensive?

— mike schafsnitz (@mschaf13) December 17, 2018
The Tigers had a lot to like with Lugo's late-season audition, but there's still concern about his plate discipline, considering he drew just nine walks over 523 plate appearances at Toledo (he walked seven times in 101 plate appearances for the Tigers). Another stint with the Mud Hens would allow him to work with hitting coach Mike Hessman.
As for DJ LeMahieu, the sense is that there's enough interest from contending teams that he's likely out of Detroit's range.
Thoughts on where Nick Castellanos might get traded to?

— Maria ☻✞ (@Blastellanos_) December 17, 2018
I wrote last week that the market for Nicholas Castellanos should become clearer once some of the top free-agent hitters sign, not just Bryce Harper and Manny Machado, but some of the veterans beyond that. Though the Braves, Mets and Phillies have been mentioned, an AL team might be a better fit with the DH slot available. Scouts like Castellanos' offensive progression, and he rates well in some key offensive metrics, but many have a hard time answering where to put him in the field.
Nick for Puig and prospects. Thoughts. Automatic upgrade in defense

— Michael Siffer (@SifferMichael) December 17, 2018
Creative idea, but I'd be surprised if it happens. The Tigers have been tied to Yasiel Puig in rumors in the past, and his skill set would make him fun to watch in Comerica Park. However, Puig doesn't get the club any younger, and the frequent drama provides a potential headache the Tigers are trying to avoid around a young clubhouse. The key in any deal would have to be the prospects, of course, and the Dodgers have a lot of them.
In honor of Christmas, do you think it is possible to contend by going all in on a band of misfit toys ... players. With CLE offense a question mark opportunity is there for other central teams.

— Michael Siffer (@SifferMichael) December 17, 2018
Oakland has outperformed expectations in recent years by acquiring castoffs from other clubs, but the A's have also had a foundation of young talent -- some drafted, some acquired from other clubs -- around which to build. I don't think the Tigers have enough of the latter to pull off the former yet.
Do you think the Tigers might still sign a veteran catcher to platoon with Greiner?

— Ashley MacLennan (@90feetfromhome) December 17, 2018
Expect the Tigers to look for one more veteran catcher on a low-risk deal, likely a Minor League contract with a non-roster invite. A left-handed batter or a switch-hitter would have been ideal considering both Grayson Greiner and John Hicks bat right-handed, but those free agents are pretty much signed. At this point, a multi-position guy might be their best fit, allowing manager Ron Gardenhire some versatility with Hicks potentially getting at-bats at first base and DH.