Health, not results, matters to Zimmermann
Veteran righty feeling strong, confident after third spring start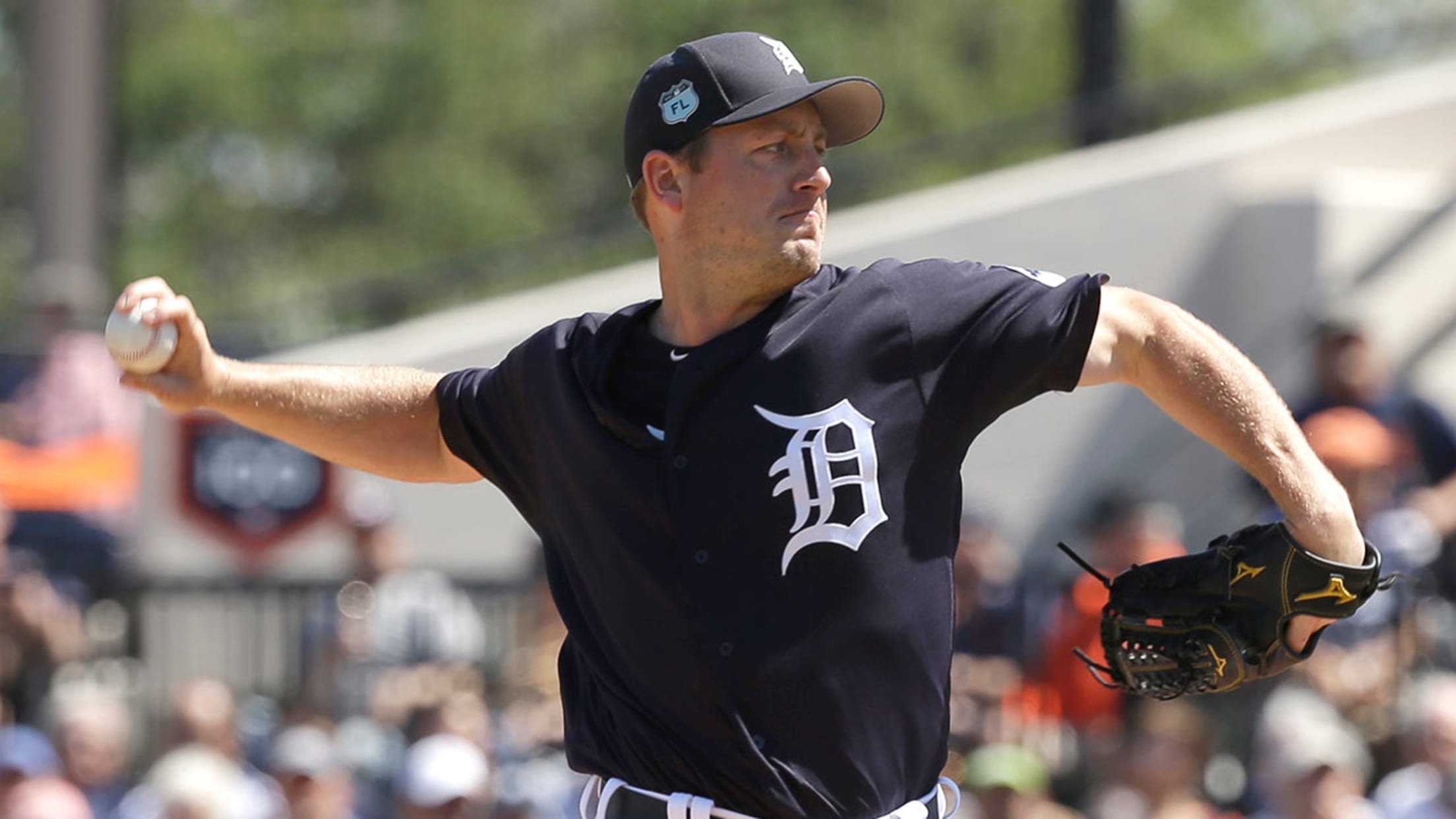 Jordan Zimmermann: "I feel strong. That's the main thing. That's all I really care about." (AP)
LAKELAND, Fla. -- Jordan Zimmermann was thinking about velocity, wondering what his fastball and slider were registering on Friday. The radar gun at Joker Marchant Stadium wasn't showing anything on the scoreboard for the first few innings.Zimmermann was thinking about his slider, which he was admittedly yanking and struggling to
LAKELAND, Fla. -- Jordan Zimmermann was thinking about velocity, wondering what his fastball and slider were registering on Friday. The radar gun at Joker Marchant Stadium wasn't showing anything on the scoreboard for the first few innings.
Zimmermann was thinking about his slider, which he was admittedly yanking and struggling to command. He was thinking about his changeup, having cycled through a handful of different grips before settling back to the circle-change he threw early in his career.
He was not thinking about hits and runs, of which the Blue Jays put up five each in his 1 1/3 innings in the Tigers' injury-shortened 6-2 loss on Friday.
"Maybe your last start or two, you obviously want to end spring on a good note and put up some zeros going into the season," Zimmermann said. "But right now, it's early, and results really don't matter."
Most importantly, though, Zimmermann wasn't thinking about his neck or his back. Three starts into his spring, he feels healthy enough that the injuries that plagued his 2016 season are behind him.
"I feel strong," he said. "That's the main thing. That's all I really care about. I don't really care about results right now. I'm happy."
The velocity is there, according to what the Tigers saw on their radar guns behind home plate. It's better now, manager Brad Ausmus said, than maybe even pre-injury last year.
"The ball was coming out of his hand really good," Ausmus said. "Third straight outing he's been 93-94 [mph], which is a good sign. He's probably hit 94 more down here in the first three outings than he did all of last year."
It took a lot of offseason work for Zimmermann to get to that point, starting with his visit to a specialist in Texas shortly after last season ended. He received an injection in November to calm the nerve that was giving him trouble in his neck, allowing him to begin his offseason workouts normally. From there, he did a regimen of throwing and stretching designed to free him up.
Zimmermann was expected to require a second injection, either late in the offseason or in the spring. He hasn't needed it.
"We talked about it, and if it would've flared up or anything this spring, I would go get another injection," Zimmermann said. "But so far, so good. I hope I never have to see another needle again."
Zimmermann gave up some solid contact Friday, including a pair of doubles, but most of the damage came in a second-inning parade of singles. Three consecutive Jays hit line drives into center field, none of them particularly hard.
The hits raised Zimmermann's pitch count to 47 before he left and raised his spring earned-run total to six and hit total to nine over 5 1/3 innings with three walks and a strikeout. As long as he feels good about his pitches, and his health, he can live with that.
"When I got down here and started throwing outside and throwing live BP and stuff, I was a little leery," Zimmermann said. "But I've felt great all spring, and it's on the back burner now."