Tigers end speculation, pick up Ausmus' option
Manager will return for his fourth year at the helm in Detroit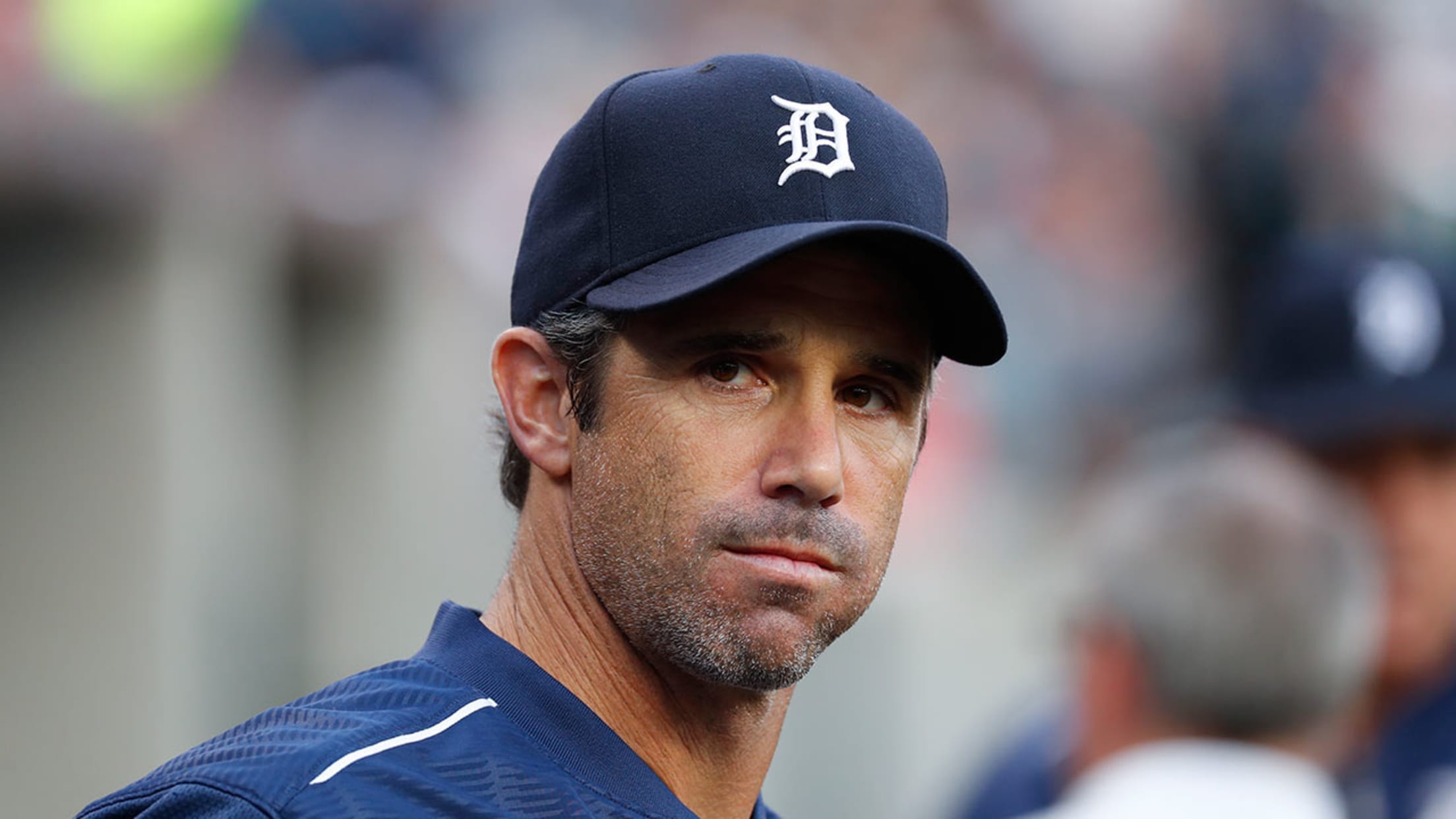 GM Al Avila has praised manager Brad Ausmus, who will return for his fourth season. (Paul Sancya/AP) (Paul Sancya/AP)
DETROIT -- Brad Ausmus will be back for a fourth year as the Tigers' manager. The team picked up the option for the final season on his original contract Wednesday."Brad was instrumental in leading the team through adversity and with the development of our younger players, particularly the young starting
DETROIT -- Brad Ausmus will be back for a fourth year as the Tigers' manager. The team picked up the option for the final season on his original contract Wednesday.
"Brad was instrumental in leading the team through adversity and with the development of our younger players, particularly the young starting pitchers," said general manager Al Avila. "The team improved from last season, and under the leadership of Brad and his coaching staff, the ballclub kept fighting and remained in contention for the postseason. Moving forward, we want to build off that progress."
Though Ausmus said more than once over the final week of the season that he wasn't worried about his status, even having some fun about the speculation, there was at least some suspense about it given the Tigers' historic win-now mantra. Detroit rebounded from a slow start to stay in the race for an American League Wild Card spot until the final day of the regular season, finishing with an 86-75 record.
Avila said in July that Ausmus' future wouldn't be decided until the season ended, raising speculation he could need a postseason berth to improve his job security. However, Avila has been fairly consistent in praising Ausmus' work, saying he has improved as a manager with experience. He said in a conference call Wednesday afternoon that continuity was also a factor for him.
"Just cutting ties because you didn't get into the postseason doesn't make your team better," Avila said. "And isn't necessarily the right decision."
Ausmus owns a 250-234 record in three seasons as the Tigers' manager, his win total ranking 12th in franchise history. A full 2017 season would vault him into the top 10 in club history in games managed, passing Alan Trammell, Red Rolfe and Mickey Cochrane.
Detroit went 16-10 in July to vault back into the thick of the postseason chase. The Tigers went 29-27 since the beginning of August amidst injuries to Jordan Zimmermann, Cameron Maybin and Nick Castellanos.
When asked what made him the guy for the job, Ausmus said, "It's Al's decision. He has to look at the club and what I've done and decide if I'm the person to lead this team. I obviously feel I can. We obviously fell short of the playoffs this year, but we were left for dead and fought back."
• With solid core, Tigers eye deep run in 2017
In the end, it was Avila's decision. He said team owner Mike Ilitch signed off on it.
"I explained to him my reasoning, and he agreed," Avila said. "And he said go ahead."
Asked if a long-term extension was discussed, Avila said, "In my opinion, I don't think that's necessary. I personally like the year-to-year at this time. The club itself can change from year to year, and things could change from year to year, so I think for our organization, having those options are good for us, and actually, I think it even works for Brad."
Ausmus will go into next season leading a squad that could be relatively unchanged, though hopefully healthier. The Tigers hold contract options on Maybin and closer Francisco Rodríguez, while backup catcher Jarrod Saltalamacchia is eligible for free agency.
The rotation, meanwhile, could stack up with Justin Verlander, Zimmermann and youngsters Michael Fulmer, Daniel Norris and Matt Boyd -- the latter three with a year of experience of being in a postseason race.
"I still think it's a team that's got a chance to win, and it's got some good young pitching now," Ausmus said. "It's got a bona fide ace at the top, and it's got some good young pitching that will theoretically just grow and get better."
Avila said he preferred to wait to talk about offseason direction or payroll considerations until after they have their organizational meetings next week in Lakeland, Fla.
"I will say we'll be open-minded to anything and everything out there," Avila said.
Not announced Wednesday was the future of Ausmus' coaching staff.
"I would anticipate at this point most of the coaching staff coming back," Avila said. "I don't know if they all will at this point."