Tigers activate Wilson; Zim's return imminent
Injury updates: Liriano, Stumpf, Norris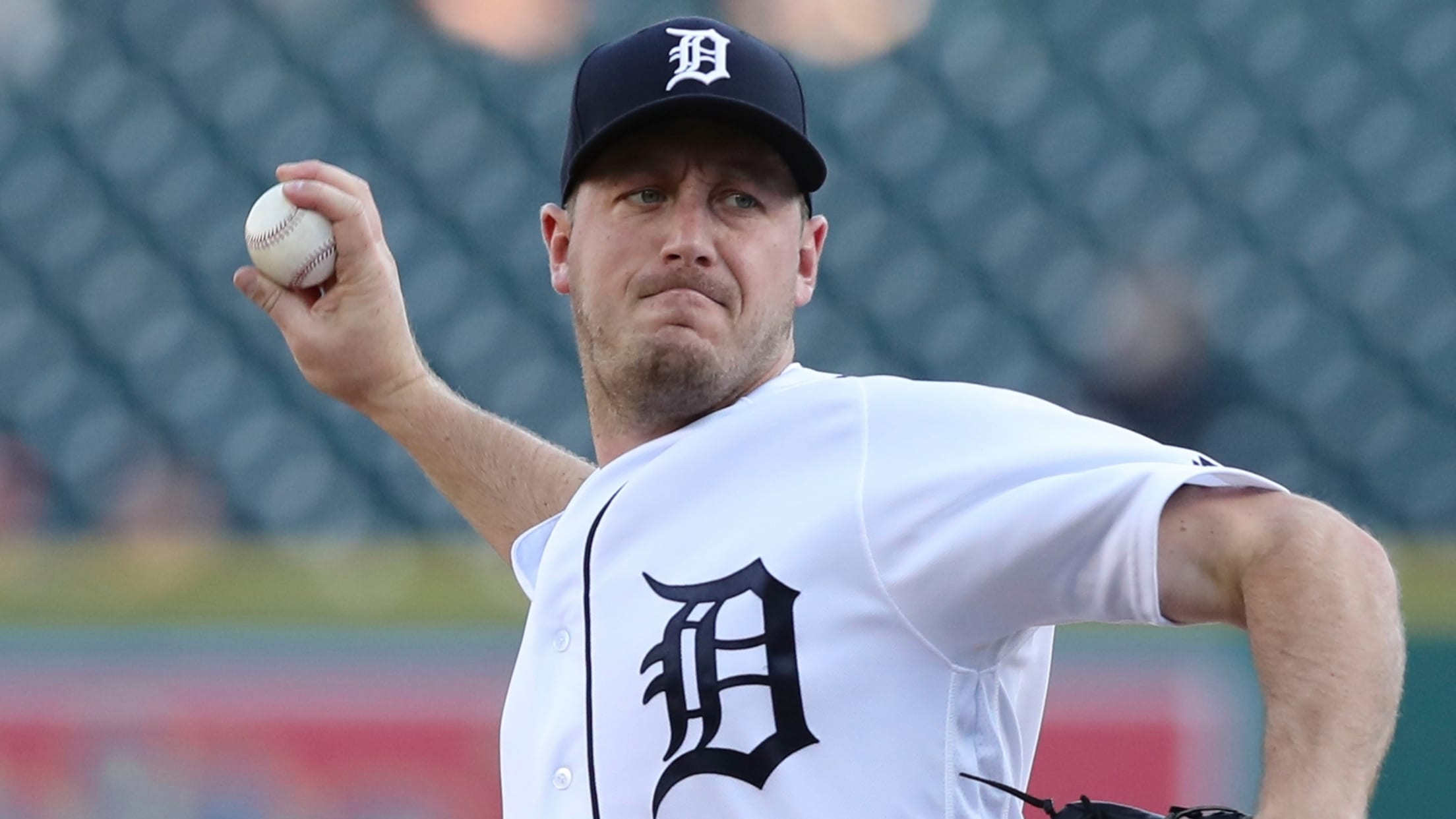 BOSTON -- On the heels of the return of Tigers right-handed reliever Alex Wilson prior to Thursday's series finale in Boston comes more positive news from the injury front, where five Detroit pitchers remain on the disabled list.Right-hander Jordan Zimmermann could be next to join Wilson and company, in the
BOSTON -- On the heels of the return of Tigers right-handed reliever Alex Wilson prior to Thursday's series finale in Boston comes more positive news from the injury front, where five Detroit pitchers remain on the disabled list.
Right-hander Jordan Zimmermann could be next to join Wilson and company, in the wake of another successful rehab outing during which he threw 72 pitches over 4 1/3 innings.
"Talked to Zim today on the phone, everything went really good with him," Tigers manager Ron Gardenhire said. "He got through 70-something pitches. It was pretty good, he got through almost five innings, and he feels good today. His neck and shoulder and everything is doing great. He says his pitches are getting better."
Zimmermann, who landed on the disabled list on May 8 with a right shoulder impingement, has thrown two rehab outings for Triple-A Toledo and will need one more before rejoining the club.
"One more rehab start for him," Gardenhire confirmed. "He's fine with that."
Left-hander Francisco Liriano, who has been on the disabled list since May 30 with a right hamstring strain, is gearing up for some simulated exercises before beginning a rehab stint, which Gardenhire said may be brief.
"Liriano is working at home," Gardenhire said. "We're going to do a sim game after the day off, probably. I don't think we're going to do it in the next couple of days. We've got it scheduled. [Pitching coach Chris Bosio] is still writing it up. We'll do a sim game with him and then he'll get a rehab start ... before he comes back."
Daniel Stumpf, who joined Liriano on the DL on the same day (though the moves were retroactive to different dates) with an ulnar nerve irritation in his left arm, will soon follow suit.
"Stumpf is playing catch and we're working towards the same type of process with him," Gardenhire said. "Do some kind of simulated stuff, and then eventually get him on a rehab and see how he does."
On Wednesday, Gardenhire stated that Daniel Norris, who had left groin surgery last month, will begin throwing soon but is still some ways from a return, while no update was available for Ryan Carpenter, who suffered a right oblique strain to land on the disabled list on June 1.
"We're making an effort. Everybody in the clubhouse feels good," said Gardenhire. "So, that's a positive."
Craig Forde is a contributor to MLB.com based in Boston.