Top prospect Mize off to Minors as planned
Jimenez, Paredes, Lugo sent down; Perez doing long-toss program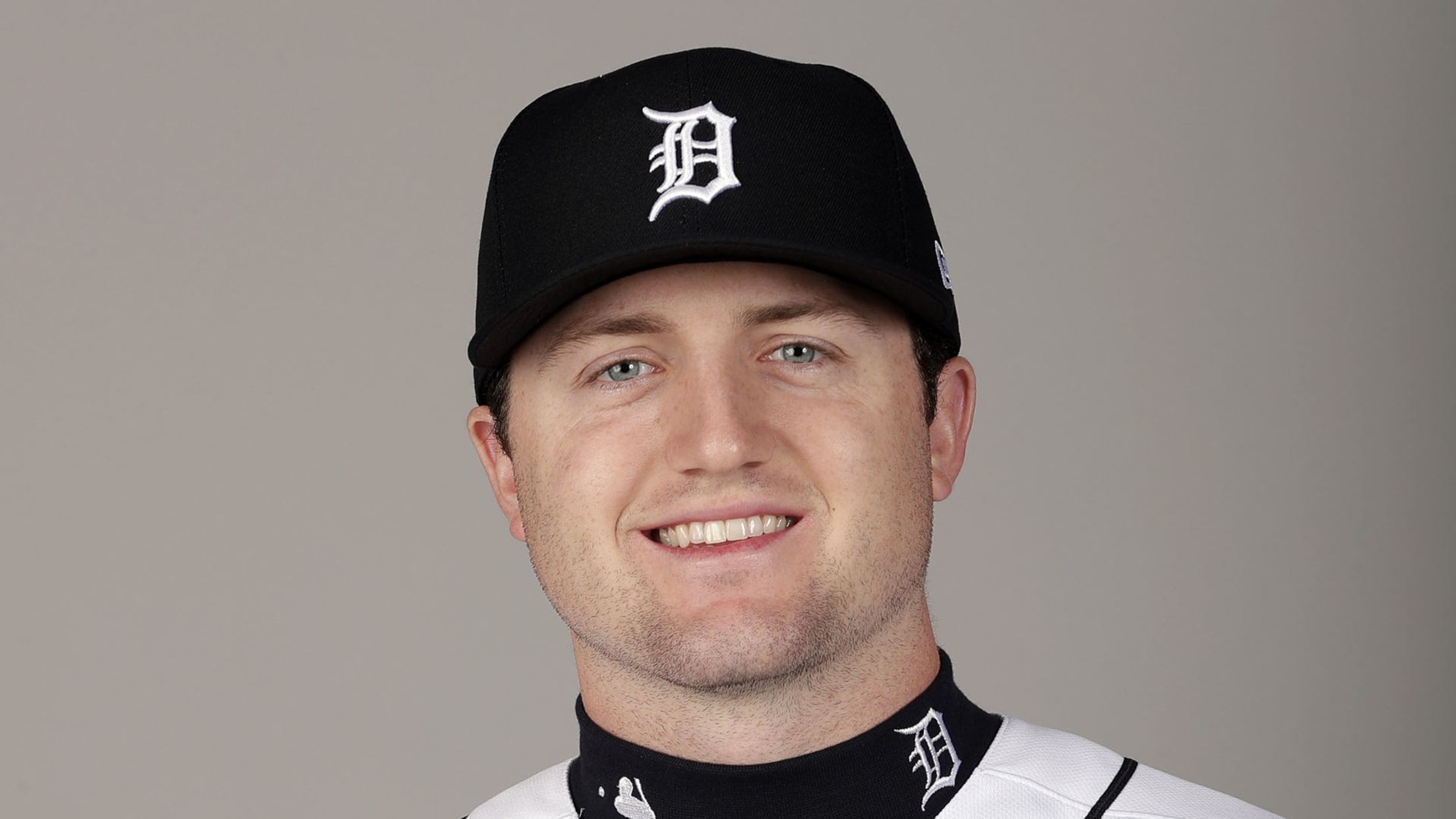 LAKELAND, Fla. -- From the moment the Tigers announced Casey Mize would be in Major League camp this Spring Training, everyone knew this day was coming. Even if Mize impressed, the Tigers' top prospect was headed to the Minor Leagues to begin the season and continue his development. That day
LAKELAND, Fla. -- From the moment the Tigers announced Casey Mize would be in Major League camp this Spring Training, everyone knew this day was coming. Even if Mize impressed, the Tigers' top prospect was headed to the Minor Leagues to begin the season and continue his development.
That day came Tuesday, when the Tigers officially re-assigned last year's top overall Draft pick to Minor League camp. But he left an impression on Detroit's coaching staff while he was around.
"He needs to get stretched out. That's basically it," manager Ron Gardenhire said Tuesday morning, before the Tigers' 5-2 loss to the Blue Jays. "The kid was awesome. He had a ball here. Having him pitch [Monday] and seeing him out here was impressive, and he knows."
The Tigers also sent out fellow right-handers Eduardo Jimenez and Eduardo Paredes, as well as second baseman Dawel Lugo. Jimenez was optioned to Double-A Erie, while Paredes was assigned to Minor League camp. Lugo was optioned to Triple-A Toledo.
Mize threw two hitless innings in Monday's 9-5 win over the Cardinals, giving up a run in his second inning on back-to-back walks, a sacrifice bunt and a sacrifice fly. He struck out his first two batters, including Kolten Wong, who hacked at three particularly nasty pitches.
"Facing him was awesome in general," Mize said. "And to be able to punch him out was really cool. I know he's a great hitter."
Mize consistently hit 96-97 mph with his fastball on the Publix Field at Joker Marchant Stadium radar gun, topping out at 98 mph on one pitch Monday. He said he was amped up, but also approached it with a reliever's mentality rather than pacing himself.
"That was a lot of fun," Mize said Tuesday. "I was impressed, obviously. They're some of the best in the world. Some of their takes and some of the swings they put on balls were impressive. I know I have to get better if I want to compete at that level. I learned a lot and I enjoyed competing against them, and I'm looking forward to it in the future, too."
Where Mize goes to begin the season is to be determined. General manager Al Avila said before Spring Training that Mize could open the season at Double-A depending on the weather. If not, he'll head to Class A Advanced Lakeland until the weather warms up.
"He's on a mission," Gardenhire said. "He's going to push the envelope on our bosses here, because he's going to be a fast-track guy. He's got Major League stuff right now."
Perez slowed as a precaution
Though last weekend's news that Franklin Perez missed an outing with a spasm of his trapezius muscle raised concerns that the Tigers' No. 3 prospect could be facing another injury-plagued season, Perez said the decision was a precaution. He's currently on a long-toss program, stretching out to 120 feet, and is optimistic he'll be cleared to pitch again soon.
"I feel good. In fact, I'm throwing," Perez said through a translator. "I just want to be ready for the beginning of the season. This is only a precautionary decision."
Perez said he felt tightness in his trap area when he woke up Saturday. He believes it's normal soreness from ramping up his workload after not pitching after July last season.
Like Mize, Perez is expected to be sent to the Minors soon to get more work. He, too, will likely open at Lakeland or Erie, though the Tigers might be more likely to open him in warm weather to protect his health.
Quick hits
• The Tigers announced Monday that they've agreed to terms on contracts with all 29 pre-arbitration players on their 40-man roster. Those deals are generally a formality. Teams either agree to terms or unilaterally renew contracts around the minimum Major League salary.
• Though Miguel Cabrera, Nicholas Castellanos, Jordy Mercer and Josh Harrison were all scratched from Tuesday's lineup, Gardenhire said the move was a precaution due to the combination of rainy conditions Tuesday morning and general soreness among the players. Tuesday marked the Tigers' fourth home game in five days, and many veterans played in the previous three.
• Niko Goodrum made his first professional start in center field Tuesday as the Tigers try to expand his versatility. He was put to the test with several line drives into the wind, faring well aside from one misread on a bloop single. "He just makes adjustments. He's an athlete," Gardenhire said. "He can play anywhere. I firmly believe that. He's gotta get reps out there. ... I want to find ways to get his bat in the lineup, and that's another place to put him in there."
Up next
The Tigers head to Disney's Wide World of Sports complex for their third meeting against the Braves in seven days, a 1:05 p.m. ET start on Wednesday. Tyson Ross will make his third start of the spring. Touki Toussaint, who gave up a five-run inning against the Tigers last Thursday, will face them again. Listen to the game on MLB Gameday Audio and AM 1270 in Detroit.