Saturday's game PPD; split DH on tap for Tigers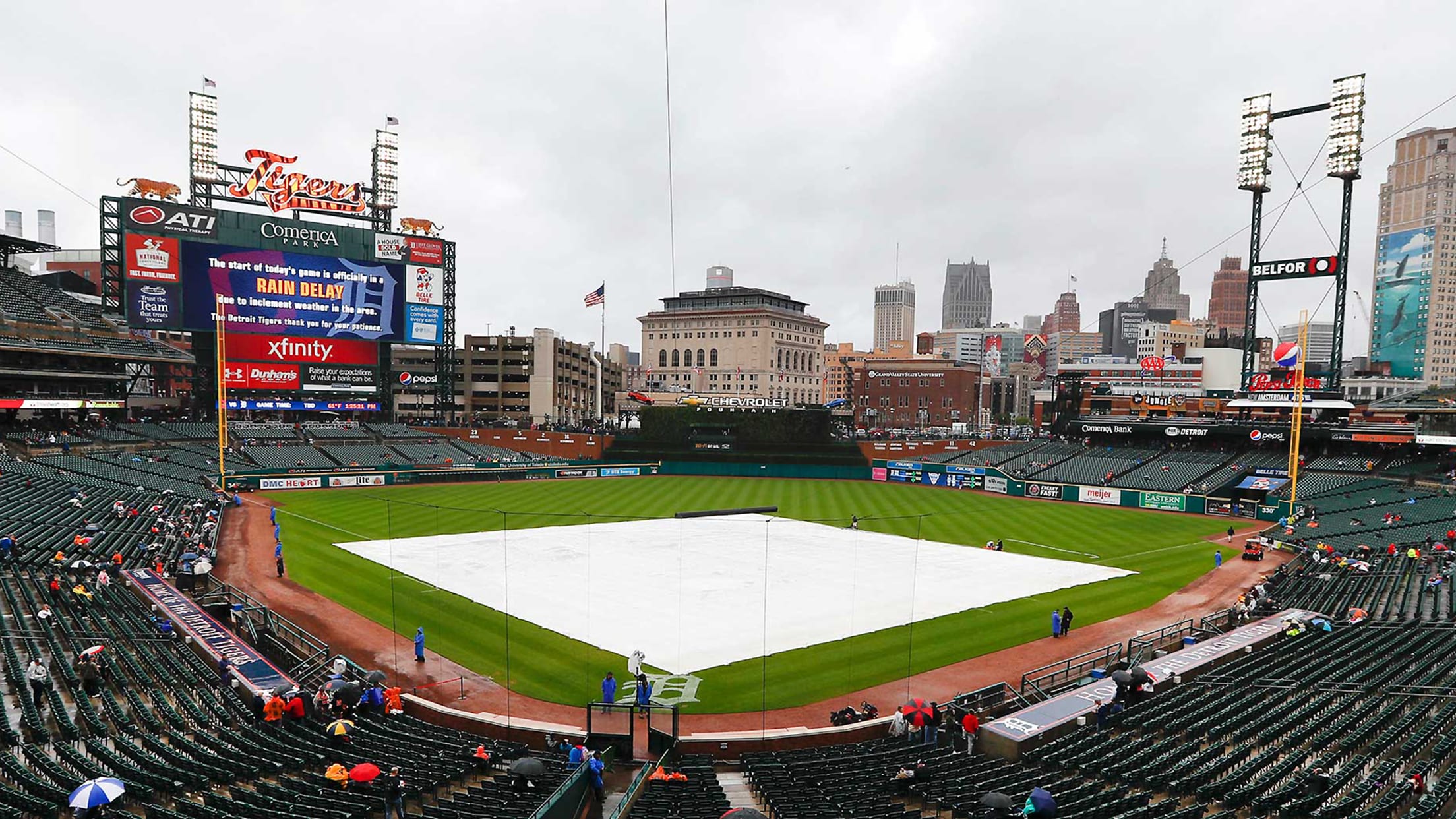 DETROIT -- Rain across Michigan has postponed Saturday's game between the Tigers and Yankees at Comerica Park.The game is set to be made up as part of a split doubleheader on Sunday, with first pitch scheduled for 1:10 p.m. and 7:10 p.m. ET. Tickets for Saturday's rainout can be used
DETROIT -- Rain across Michigan has postponed Saturday's game between the Tigers and Yankees at Comerica Park.
The game is set to be made up as part of a split doubleheader on Sunday, with first pitch scheduled for 1:10 p.m. and 7:10 p.m. ET. Tickets for Saturday's rainout can be used for the second game without exchange, or they can be exchanged for any future regular-season game at similar or lesser price over the next 12 months, except for Opening Day.
On Sunday, as Jackie Robinson Day is celebrated across Major League Baseball, Francisco Liriano (1-1, 2.13), who was scheduled to face the Yankees on Saturday, will get the start in the day game opposite Luis Severino at 1:10 p.m. ET. Matthew Boyd (0-1, 1.38) will stay on turn for the nightcap at 7:10 p.m, while former Tigers prospect Luis Cessa will start for the Yankees.
Saturday's forecast calls for rain throughout the day, with more than an inch of precipitation lightly. The best chance for a window of dry weather wasn't until later Saturday evening. With that in mind, the game was called relatively early.
This weekend marks the Yankees' only trip into Detroit. If the two teams can't play two games on Sunday, they'll have to find a common off-day for the Yankees to come back to town, possibly in June or later in the season.
Saturday marks the fourth weather-related postponement at Comerica Park already this season as Detroit deals with unseasonable weather so far in April. After Opening Day was pushed back a day, the Tigers and Pirates played a day-night doubleheader on April 1 to make up a rainout a day earlier. The Tigers and Royals have a day-night doubleheader scheduled for next Friday to make up another postponement from April 4.