Koehler can't limit damage in return to rotation
Right-hander lifted after 1 2/3 innings amid Brewers' 7-run 2nd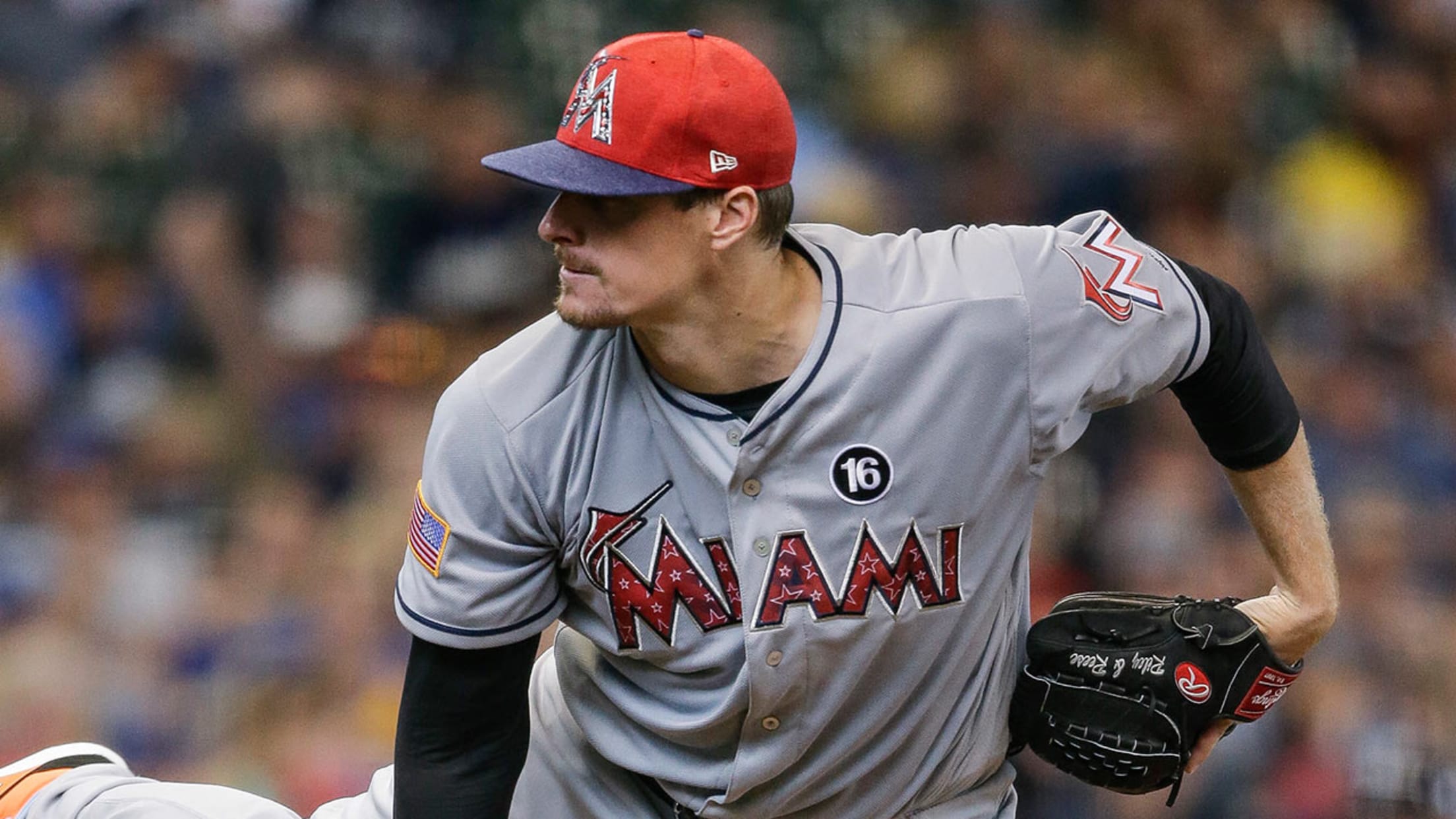 Tom Koehler on Saturday's loss: "The results were terrible, but I felt closer to myself than I did [earlier this season]." (AP)
MILWAUKEE -- This was not the first impression Tom Koehler wanted to make in his return from the Minor Leagues.Receiving a chance to reclaim the spot in the Marlins' rotation he held down for the past four seasons, Koehler was unable to work out of the second inning Saturday in
MILWAUKEE -- This was not the first impression Tom Koehler wanted to make in his return from the Minor Leagues.
Receiving a chance to reclaim the spot in the Marlins' rotation he held down for the past four seasons, Koehler was unable to work out of the second inning Saturday in an 8-4 loss to the Brewers.
Miami played shaky defense behind Koehler, which led to the Brewers erupting for seven runs in the frame. By the time manager Don Mattingly came and got the ball with two outs, Koehler had thrown 50 pitches in the second inning alone.
"Nothing that happened in today's game was fun," Koehler said. "You throw 50 pitches, that's three innings worth. You do it one inning, you don't want to do that.
"The thing that gets me is you want to come up and have that quality outing and kind of show the guys, 'Hey, I'm back.' And when it doesn't happen, you don't want to start creating doubt. It's frustrating, but you just try to move past it and keep working toward finding that rhythm and groove."
After a nine-pitch first inning, the second snowballed on Koehler. Domingo Santana followed a leadoff walk to Travis Shaw with a home run that for a brief moment sat in Giancarlo Stanton's glove before clearing the fence for a game-tying, two-run shot.
• Homer goes in and out of Stanton's glove
The Marlins continued to struggle defensively, which allowed the inning to get out of hand. An error was charged to second baseman Dee Gordon on a pickoff throw that got away and allowed runners to move to second and third.
First baseman Justin Bour had time to throw out Brewers catcher Stephen Vogt at the plate on a ground ball hit by Zach Davies, but his aim was wide.
Koehler was close to escaping the inning down just 4-2 after he caught Ryan Braun looking with the bases loaded for the second out. However, Shaw followed with a two-run single.
Koehler then walked Santana, ending his day at 59 pitches.
"You can't just let it keep going," Mattingly said. "He's an older guy that has been through some things, so it is not like it is a kid out there, but still, you have to be careful for his career. You don't want him getting injured. We tried to let him get out of that inning. He gets Braun, and we are hoping he can get out of the inning, but then he [gives up the hit to Shaw], and we had to go get him."
Koehler got to two strikes on nine of the 11 batters he faced in the second inning. Five of those batters got hits, one drew a walk and another reached on a fielder's choice.
"The results were terrible, but I felt closer to myself than I did [earlier this season]," Koehler said. "It's a really odd thing to say after a game like that. But there's still work that needs to be done. You've got to be able to put guys away."
Andrew Gruman is a contributor to MLB.com based in Milwaukee.