Hunter placed on 15-day disabled list
Indians recall right-hander Anderson from Triple-A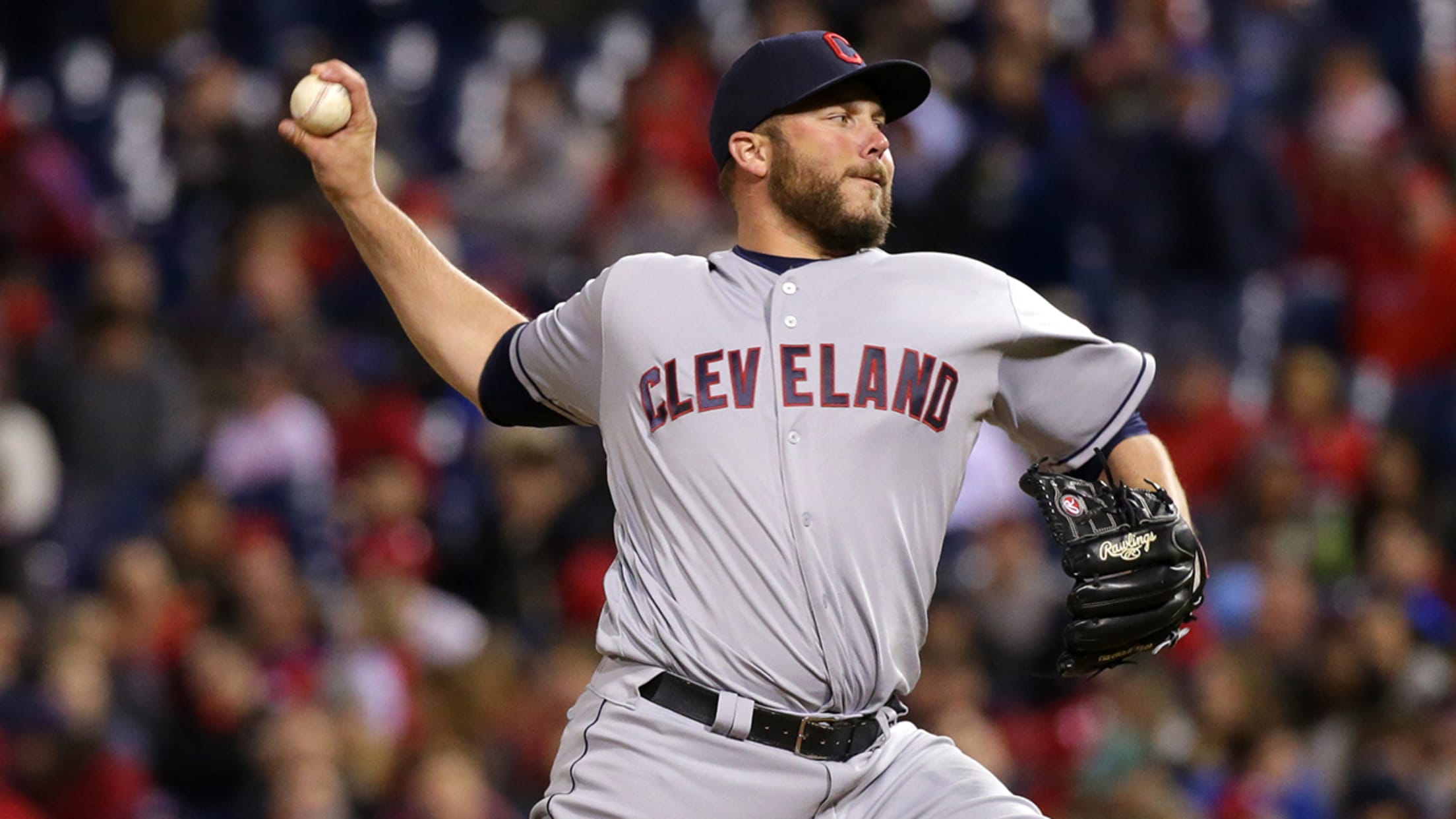 Tommy Hunter is on the disabled list after sustaining an injury over the All-Star break. (Getty)
MINNEAPOLIS -- A slip on the stairs has led to a slight shakeup for the Indians' bullpen.On Sunday, Cleveland announced that reliever Tommy Hunter has been placed on the 15-day disabled list with a non-displaced fracture in a lower-back vertebra, an injury he sustained while tripping on some steps while
MINNEAPOLIS -- A slip on the stairs has led to a slight shakeup for the Indians' bullpen.
On Sunday, Cleveland announced that reliever Tommy Hunter has been placed on the 15-day disabled list with a non-displaced fracture in a lower-back vertebra, an injury he sustained while tripping on some steps while carrying his son over the All-Star break. The fracture was discovered after an MRI exam on Saturday, and Hunter is now headed back to Cleveland to consult a specialist.
"During the break, he had a little mishap at home," Indians manager Terry Francona said on Sunday morning. "He did enough where he called the trainers but thought in a couple days it'd be OK. So we were trying to protect him the last couple days. And then he was out there throwing last night, and he was just feeling it.
"We're going to send him back to Cleveland today, let him [meet with] the back specialist, let him get a little better feel for what exactly is going on, timetables, things like that."
The Indians have recalled righty Cody Anderson from Triple-A Columbus to take Hunter's place on the pitching staff for the time being. Given that the Indians played 11 innings on Saturday night, the team wanted to promote Anderson, a starting pitcher, to provide some temporary insurance for the bullpen.
"We didn't get him here to let him sit in the bullpen," Francona said. "We just needed to protect ourselves today."
In 21 games for the Indians this season, the 30-year-old Hunter has posted a 3.74 ERA with 17 strikeouts and five walks in 21 2/3 innings. The right-hander opened the season on the disabled list, but he was activated and placed in Cleveland's bullpen on April 29, following multiple offseason core-muscle procedures.
Anderson, 25, began this season as the Indians' fourth starter, but he found himself back at Triple-A after his early-season woes on the mound.
After a strong rookie showing last year (3.05 ERA in 15 starts), Anderson has gone 1-4 with a 7.48 ERA in nine outings with the Tribe this season. The big righty turned in 36 strikeouts and eight walks in 43 1/3 innings, in which he allowed 63 hits, including 11 home runs. With Triple-A Columbus, Anderson has posted a 4.32 ERA with 30 strikeouts and nine walks in 25 innings.
Last month, Anderson had a stint on the Minor League disabled list due to discomfort in his elbow. In two appearances since being activated, he has given up one run with eight strikeouts and one walk in 5 2/3 combined innings for the Clippers.