Hill taking nothing for granted after wreck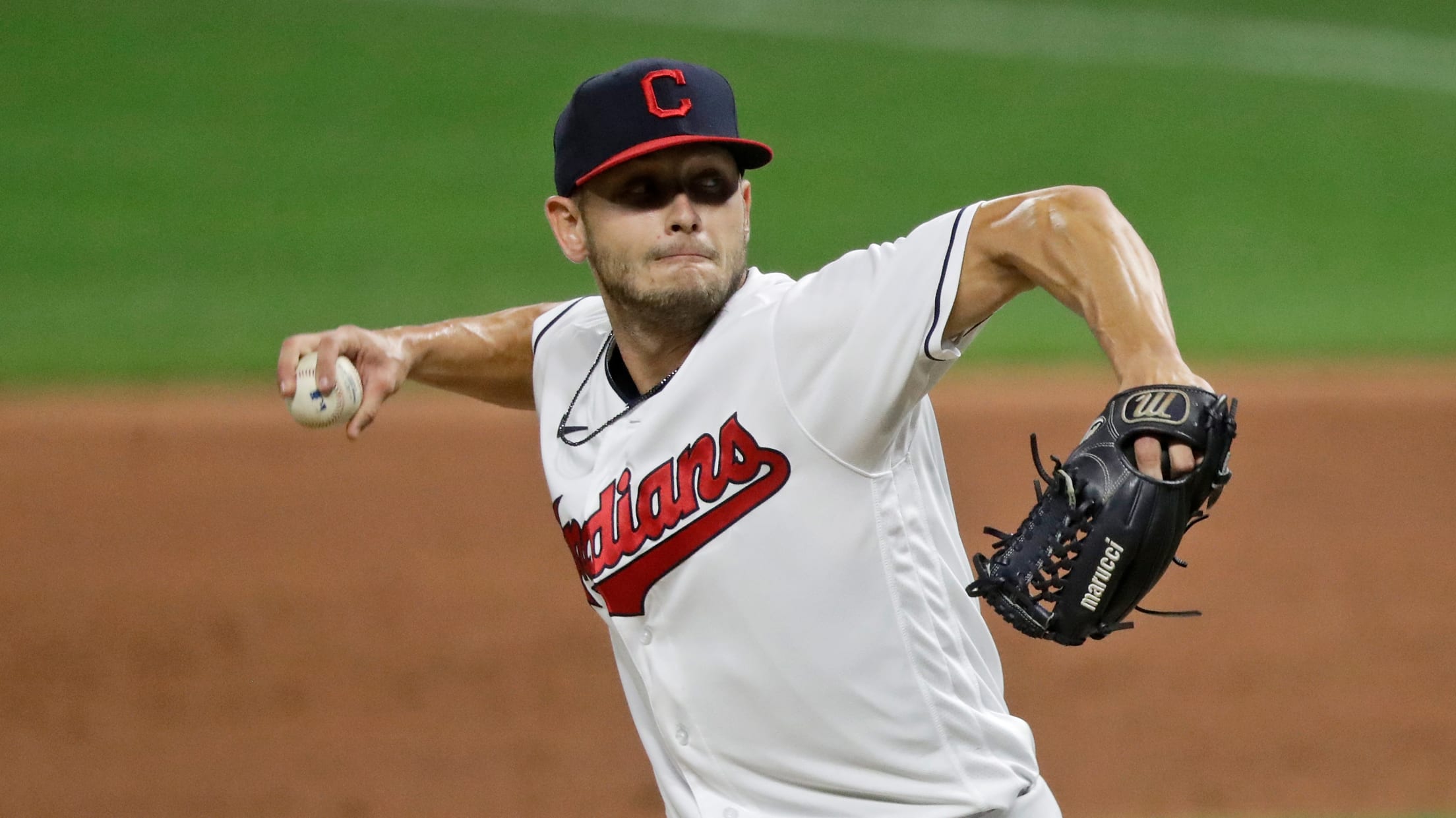 All it took were a few seconds for Indians reliever Cam Hill to realize how quickly everything can change. Hill was driving in Tulsa, Okla., on Nov. 30 when he reached down to get a water jug off the floor on the passenger's side of the car. When he sat
Bieber arrival delayed by positive COVID test
Former closer Allen retires; players react to Lindor blockbuster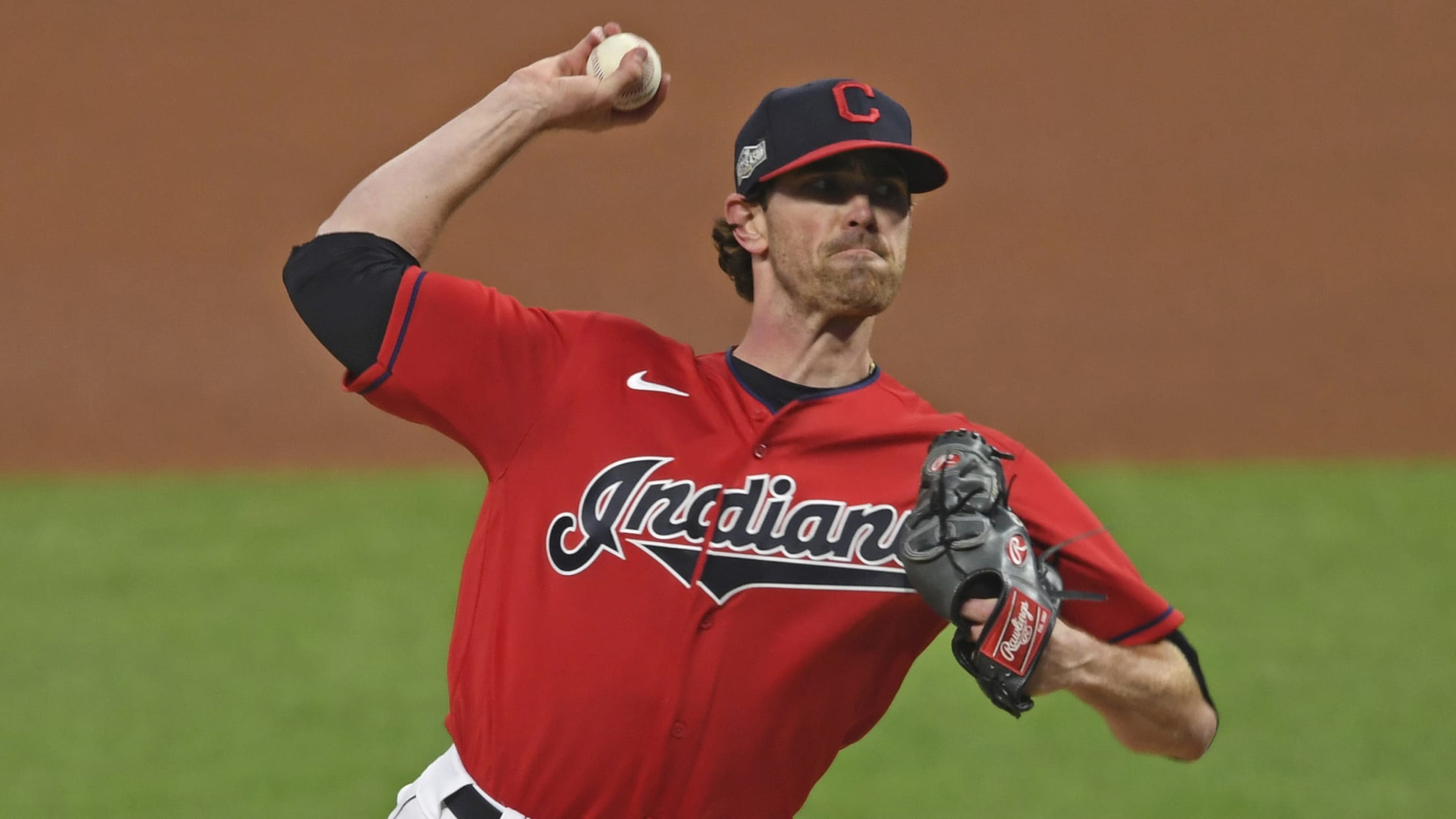 CLEVELAND -- Pitchers and catchers have started their workouts at Spring Training, but there are still a few faces that haven't reported to Indians camp just yet, including the reigning American League Cy Young Award winner, Shane Bieber. Indians president of baseball operations Chris Antonetti said on Thursday that Bieber
After car accident, Hill has wrist surgery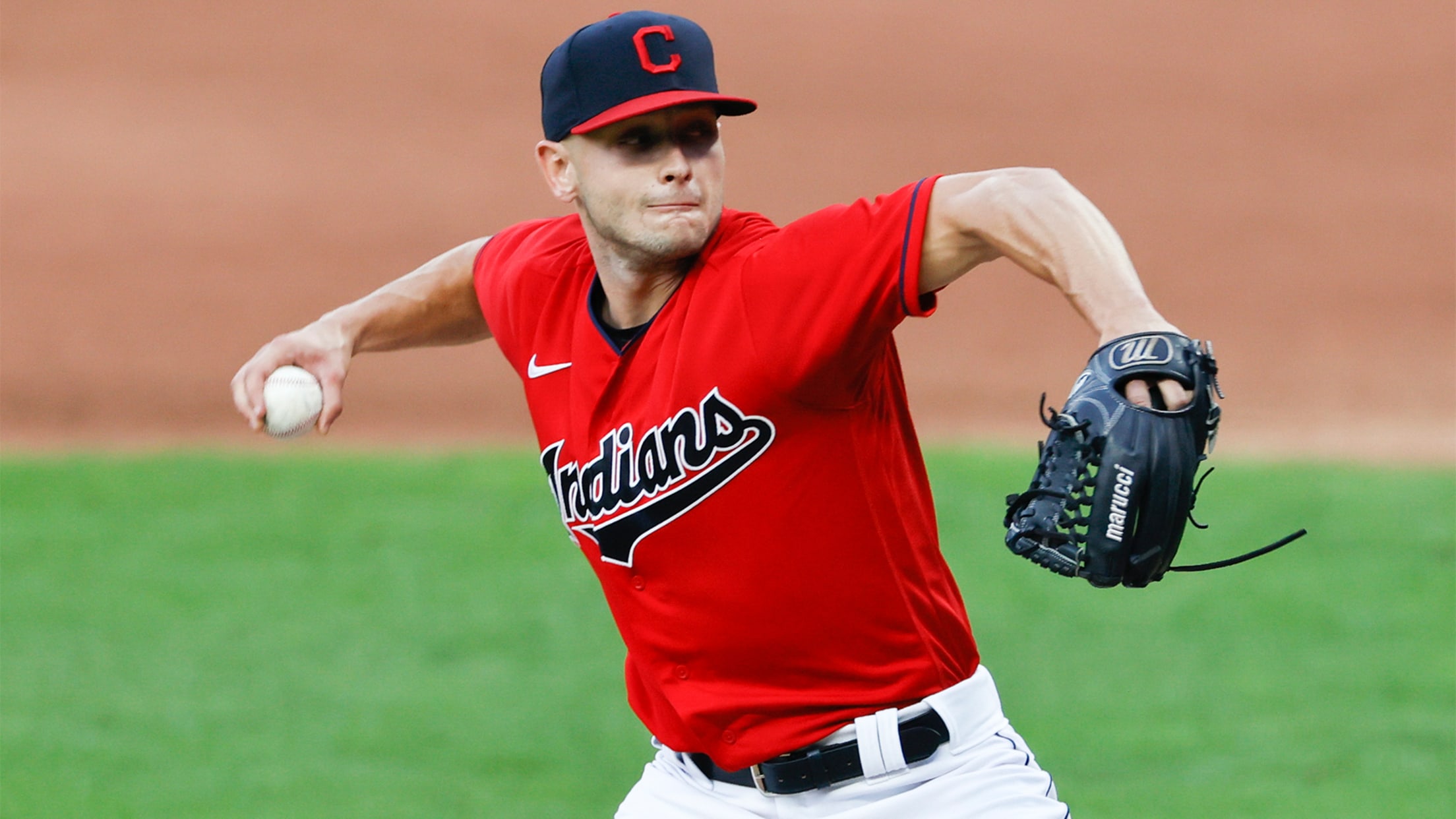 CLEVELAND -- Indians reliever Cam Hill took to Instagram on Tuesday morning to provide a less-than-ideal update. The 26-year-old revealed he was in a car accident on Monday, posting a picture of himself laying in a hospital bed with his right wrist wrapped up, in addition to photos of his
Notes: Pérez's sore shoulder; Cookie's calf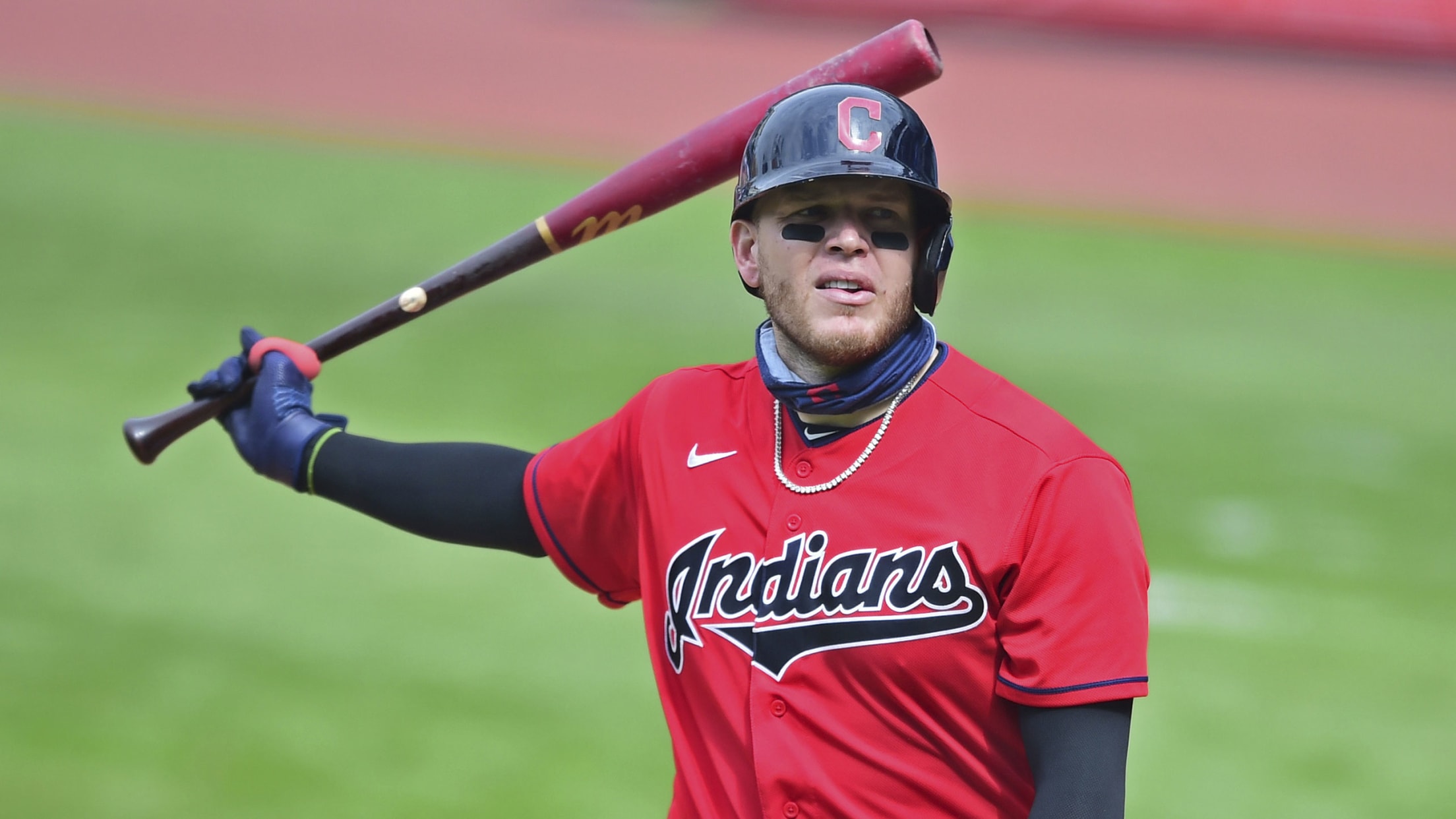 A right shoulder problem that has been bothering Indians catcher Roberto Pérez while throwing this season is becoming more of an issue when he's at the plate. A problem that the Tribe hoped had gone away returned once again in Tuesday's 6-5 loss to the Cubs, which caused Pérez to
José Ramírez (left hand) day to day
Tito progressing; Tribe keeping close watch on standings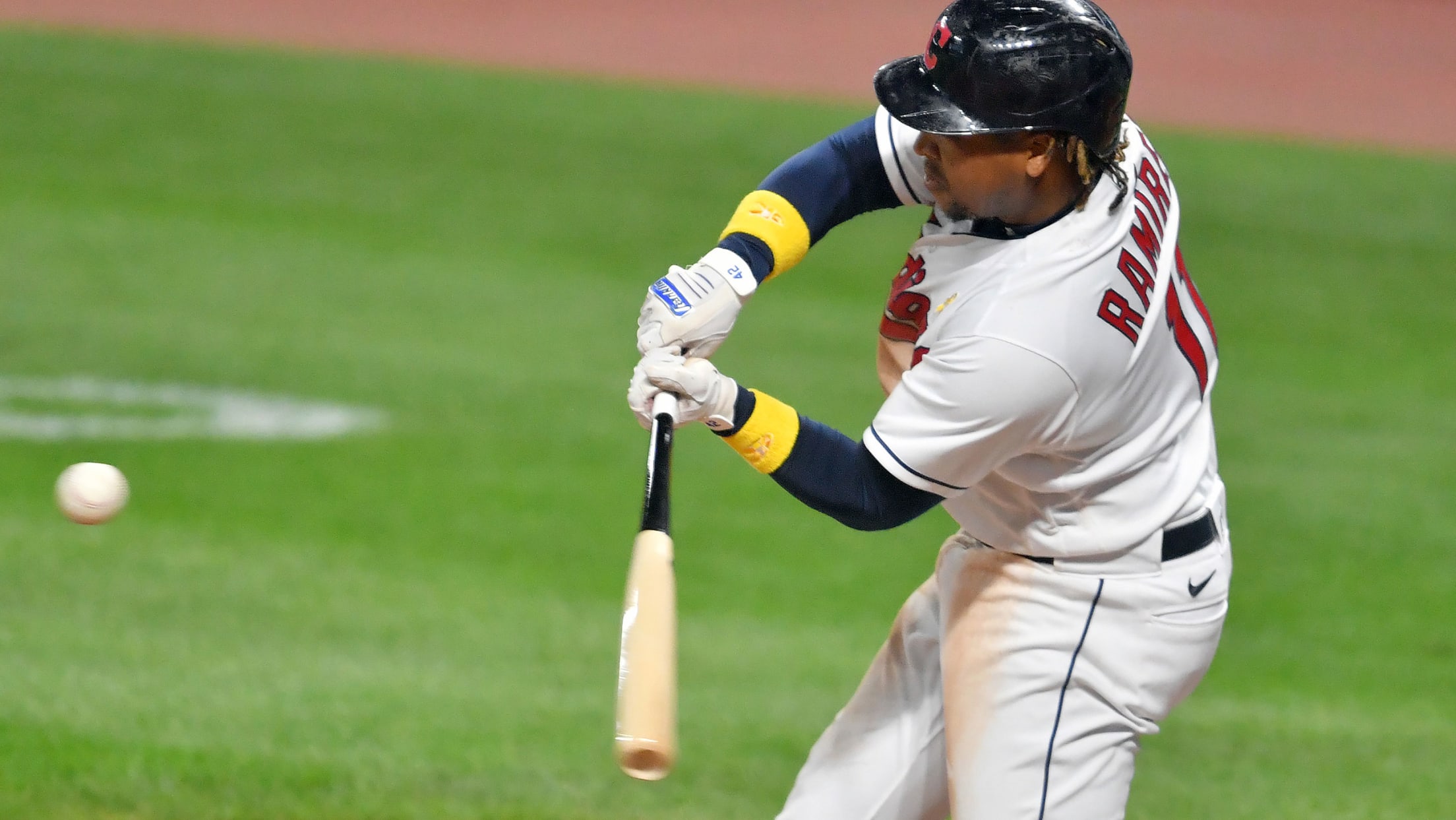 CLEVELAND -- At this time last year, the Indians were in a close Wild Card race without their hot-hitting third baseman, as José Ramírez fractured his right hamate bone at the end of August and was unable to return to the team until the final week of the regular season.
Notes: Tribe places Pérez on IL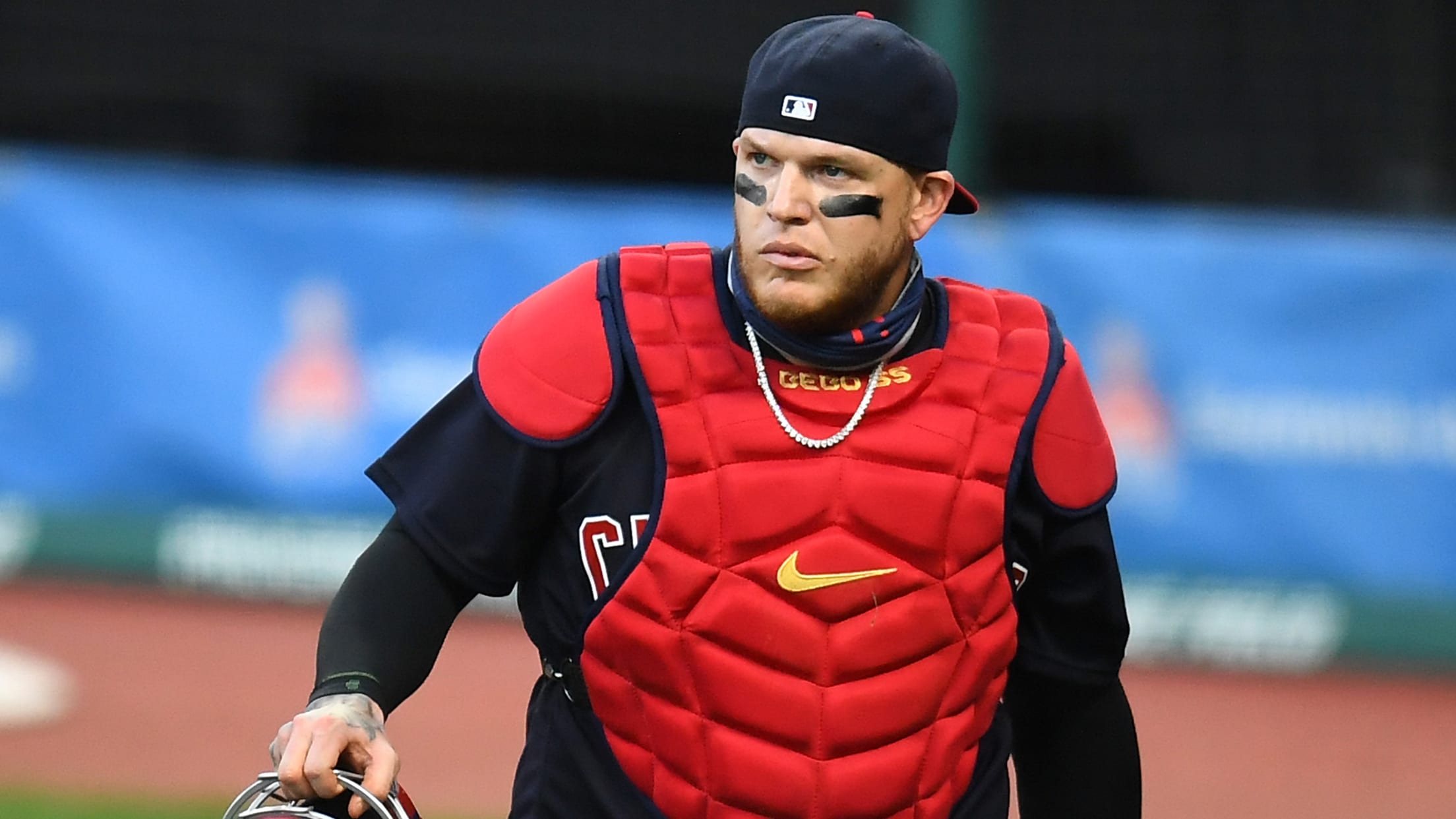 CLEVELAND -- Indians catcher Roberto Pérez told manager Terry Francona multiple times throughout Summer Camp how great it felt to be completely healthy again. The Gold Glove Award-winning backstop played through bone spurs in his right ankle in 2019 and finally recovered for the '20 season. Now he's heading to
Notes: Naquin to IL; Johnson plays; cutouts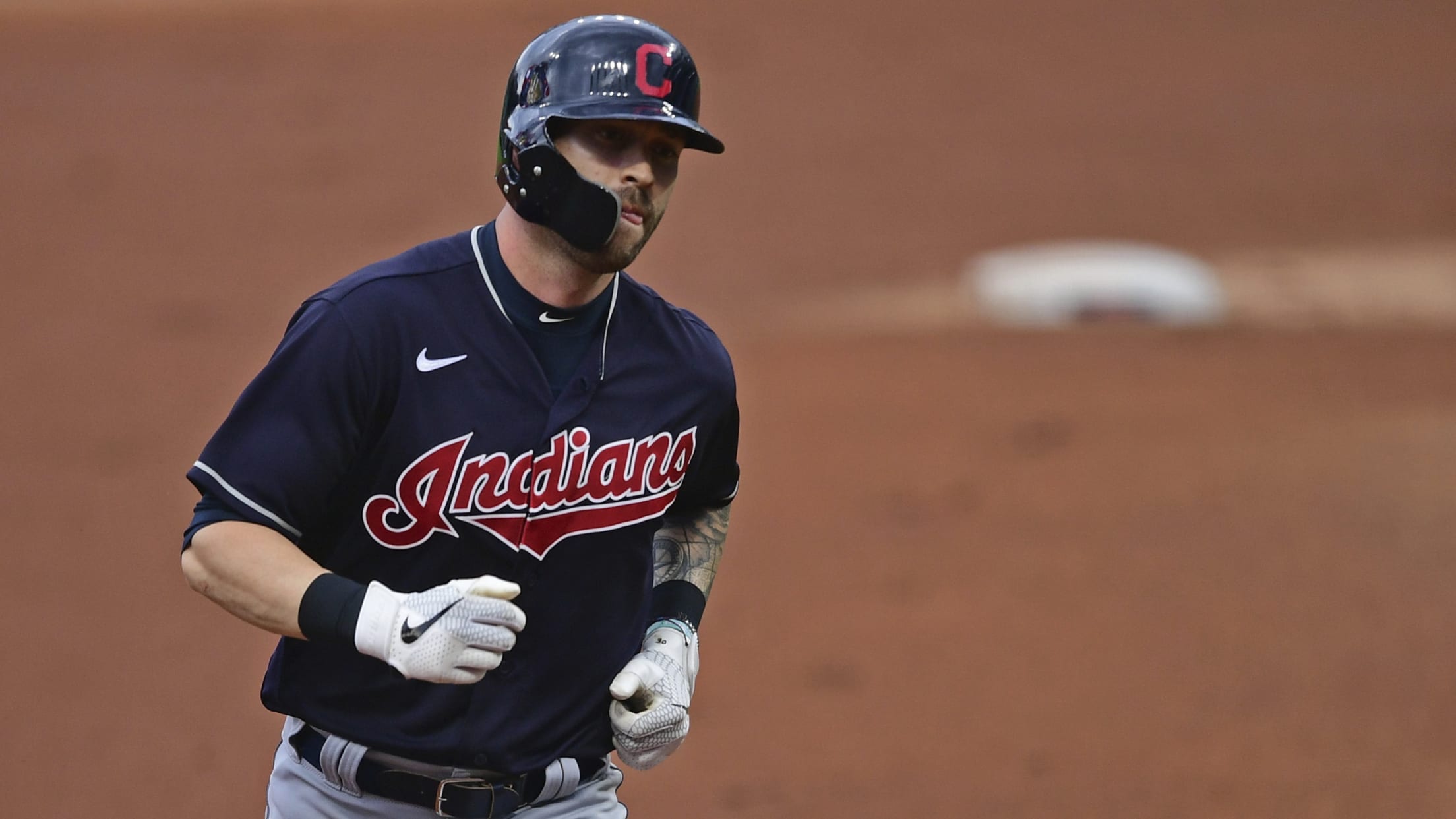 CLEVELAND -- The Indians did their best to prevent outfielder Tyler Naquin from landing on the injured list. By Saturday, the club realized the move was unavoidable. Indians manager Terry Francona said the team placed Naquin on the 10-day IL because of a hairline fracture of a toe on his
Carrasco (elbow inflammation) scales back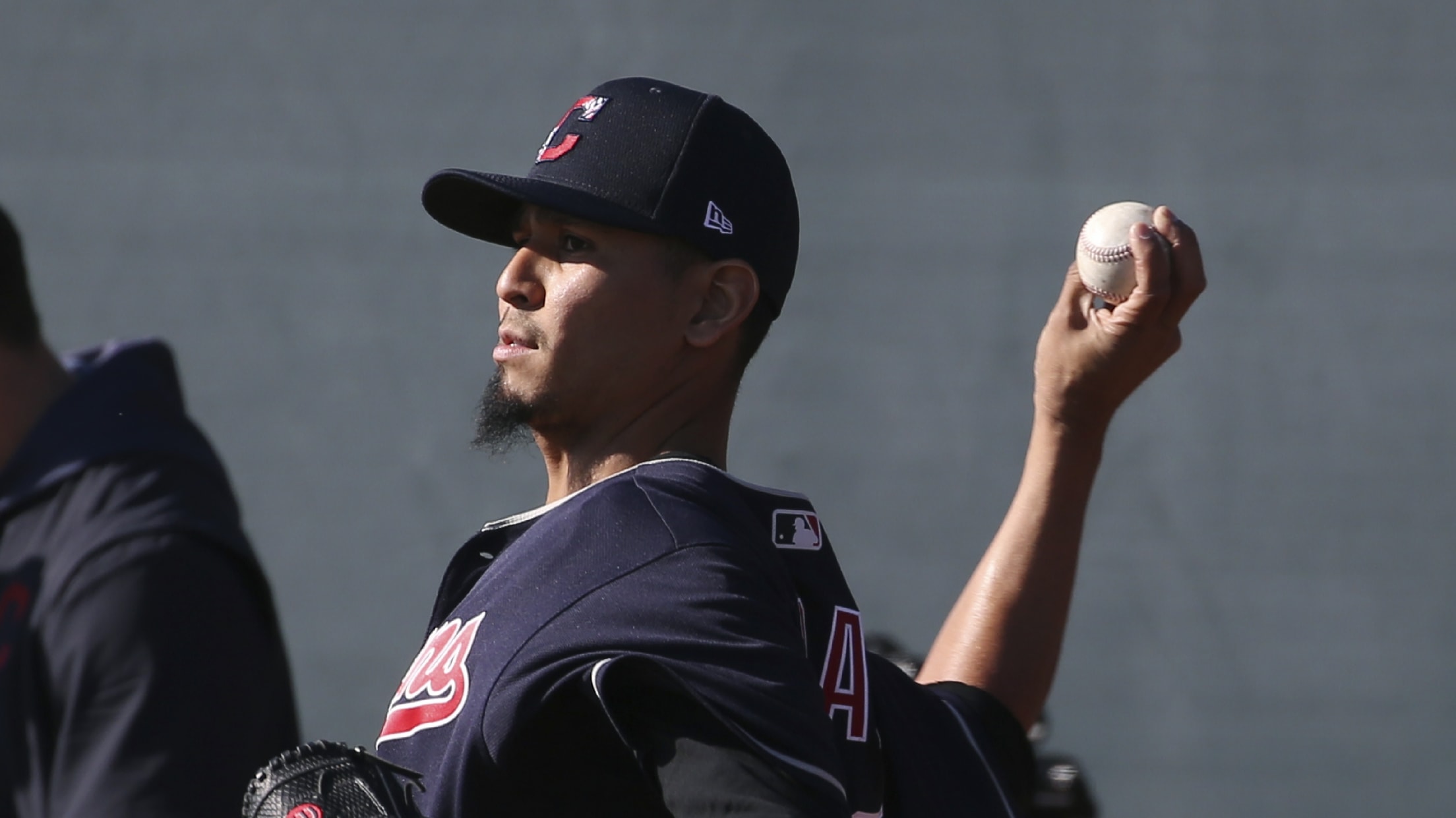 GOODYEAR, Ariz. -- Carlos Carrasco already has overcome one minor bump in the road this spring, and now he'll have to hurdle a second. Before the Indians' 8-5 loss to the Cubs on Saturday afternoon, manager Terry Francona said Carrasco's next start will have to be bumped back a few
Notes: McKenzie's progress; two teens homer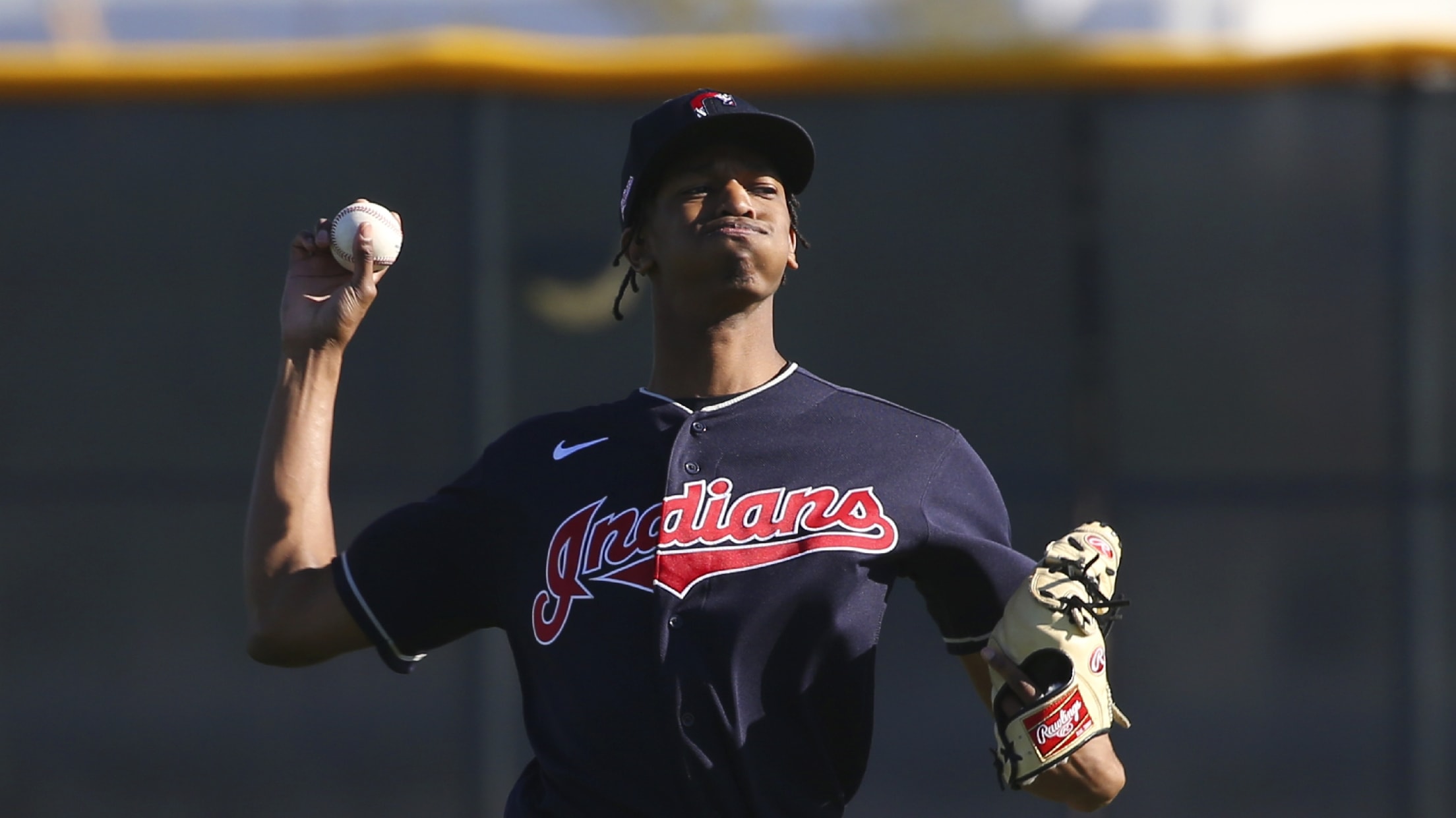 GOODYEAR, Ariz. -- Triston McKenzie walked in from the back fields of the Indians' Spring Training facility on Saturday afternoon unhappy with some of the results from his simulated game. But when he reflected on it Sunday before the Indians' 10-6 victory over the D-backs at Goodyear Ballpark, he made
Tribe reliever Clase (back) out 8 to 12 weeks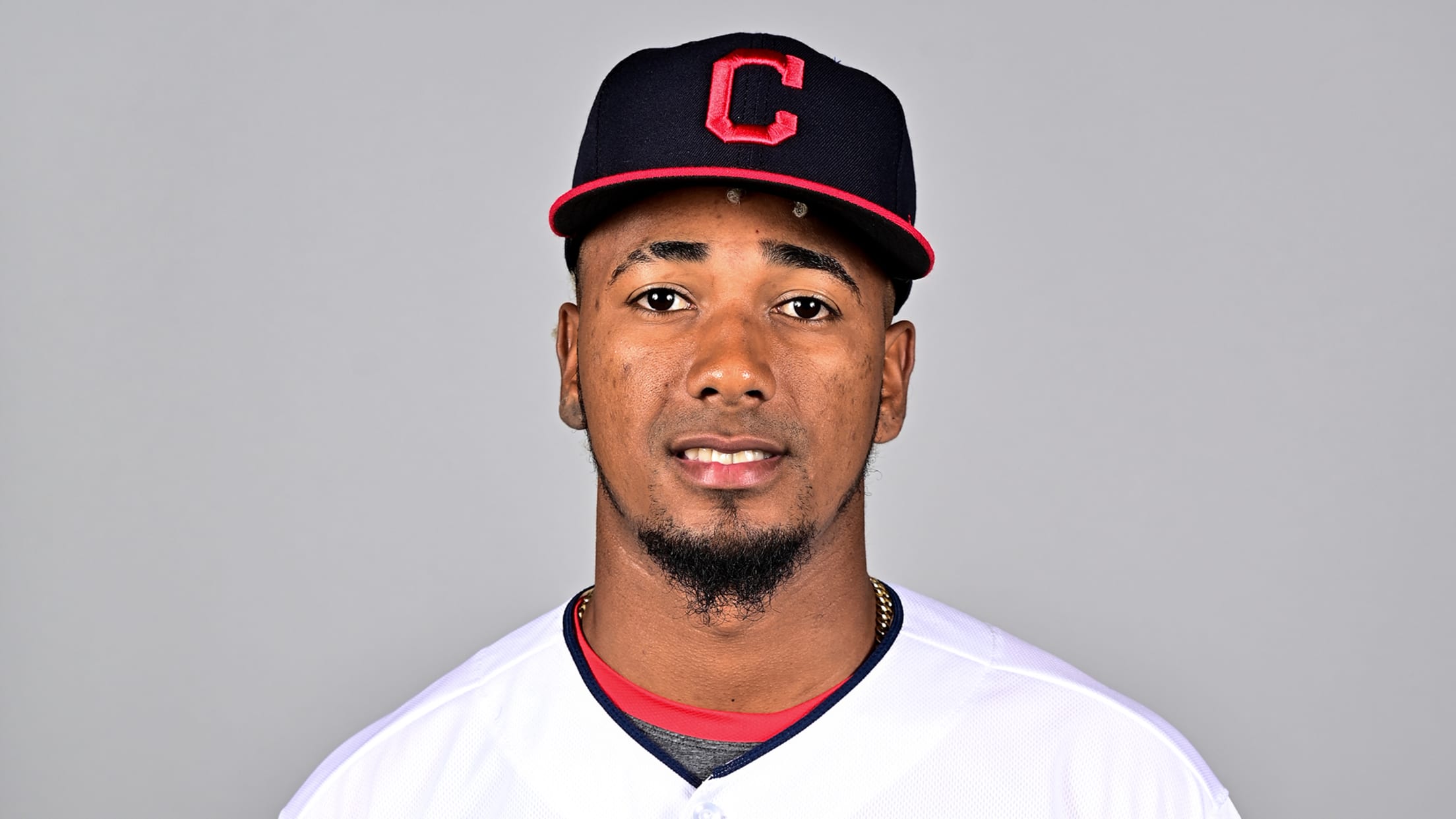 GOODYEAR, Ariz. -- The Indians can't seem to escape the black cloud that has followed their pitching staff since the beginning of last season. After losing starter Mike Clevinger for six to eight weeks due to a partial meniscus tear on the second day of Spring Training, the Tribe's injury
Notes: Plutko debuts; Franimal hot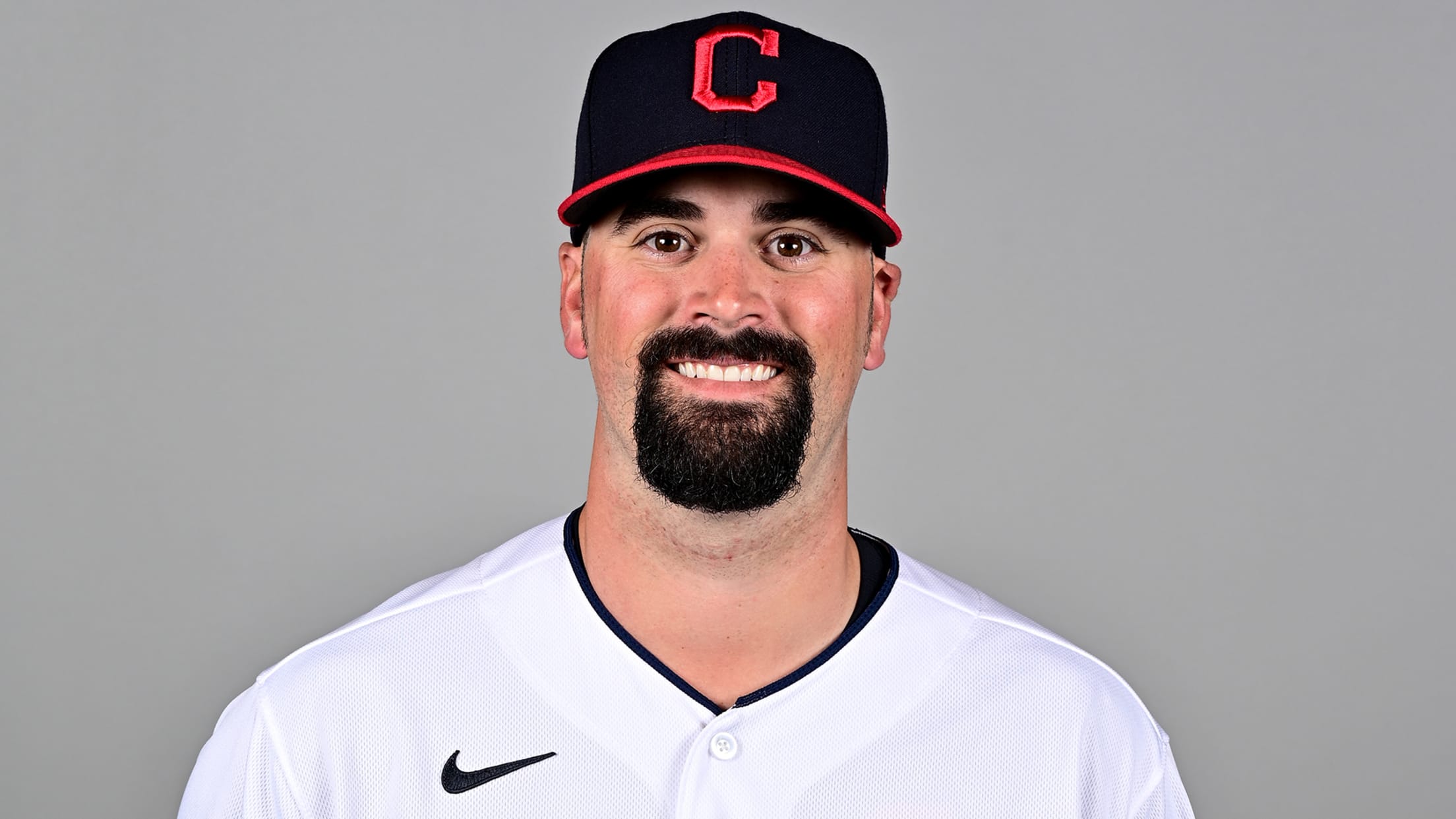 PEORIA, Ariz. -- Indians starter Adam Plutko spent the offseason fine-tuning his curveball and he was able to deliver the pitch with success during his Cactus League debut Wednesday against the Padres. Of the 18 pitches he threw in his two scoreless innings, four were curveballs. He allowed one hit
Notes: Zimmer's health; Bieber's outing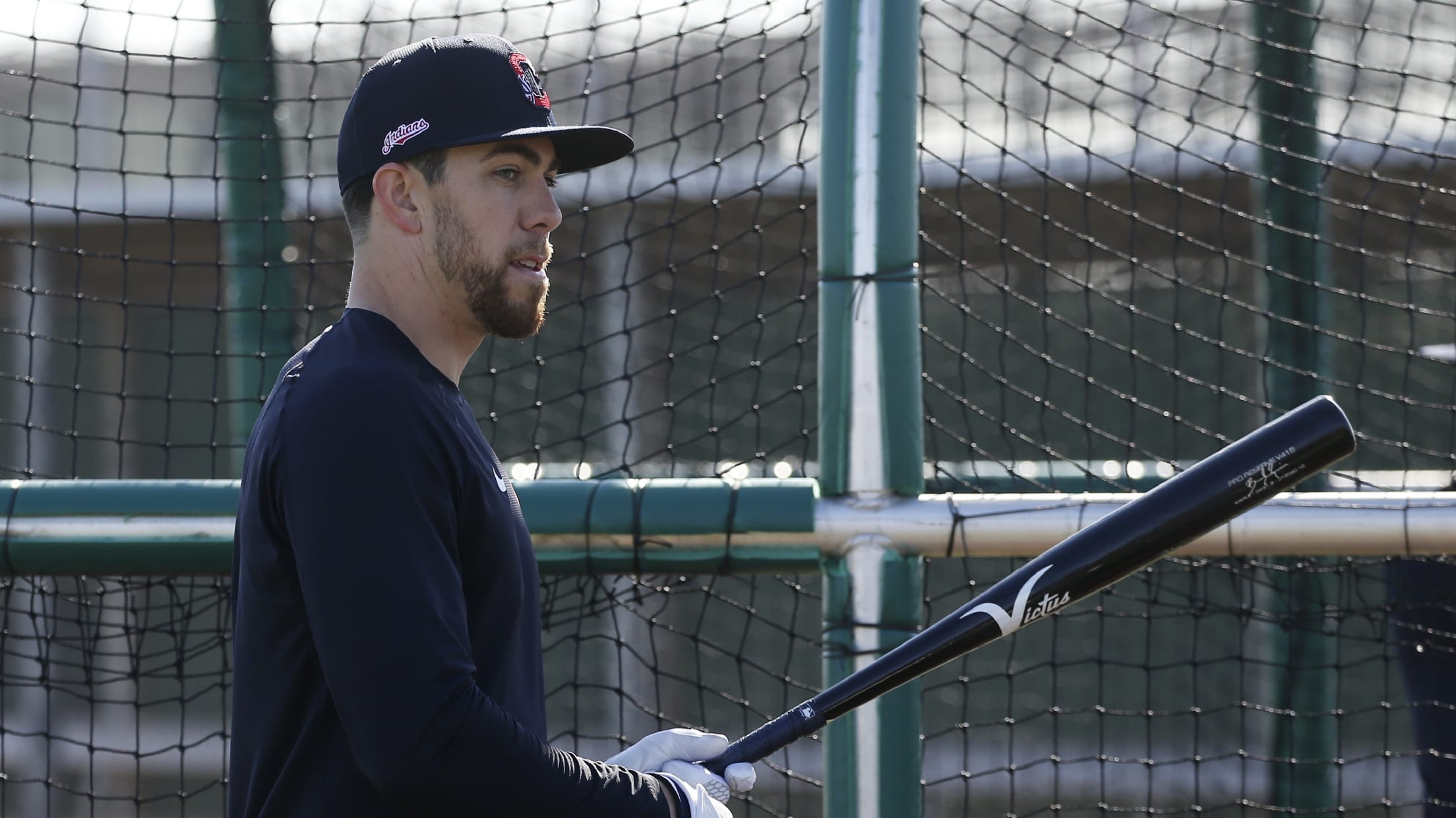 GOODYEAR, Ariz. -- By now, we all know just how crowded the Indians' outfield is. With 10 candidates on the 40-man roster, plus three non-roster invitees, the Tribe has a lot of outfield talent to evaluate over the next four weeks of Spring Training. For Bradley Zimmer, it's more than
Inbox: What's Plan B with Clevinger injured?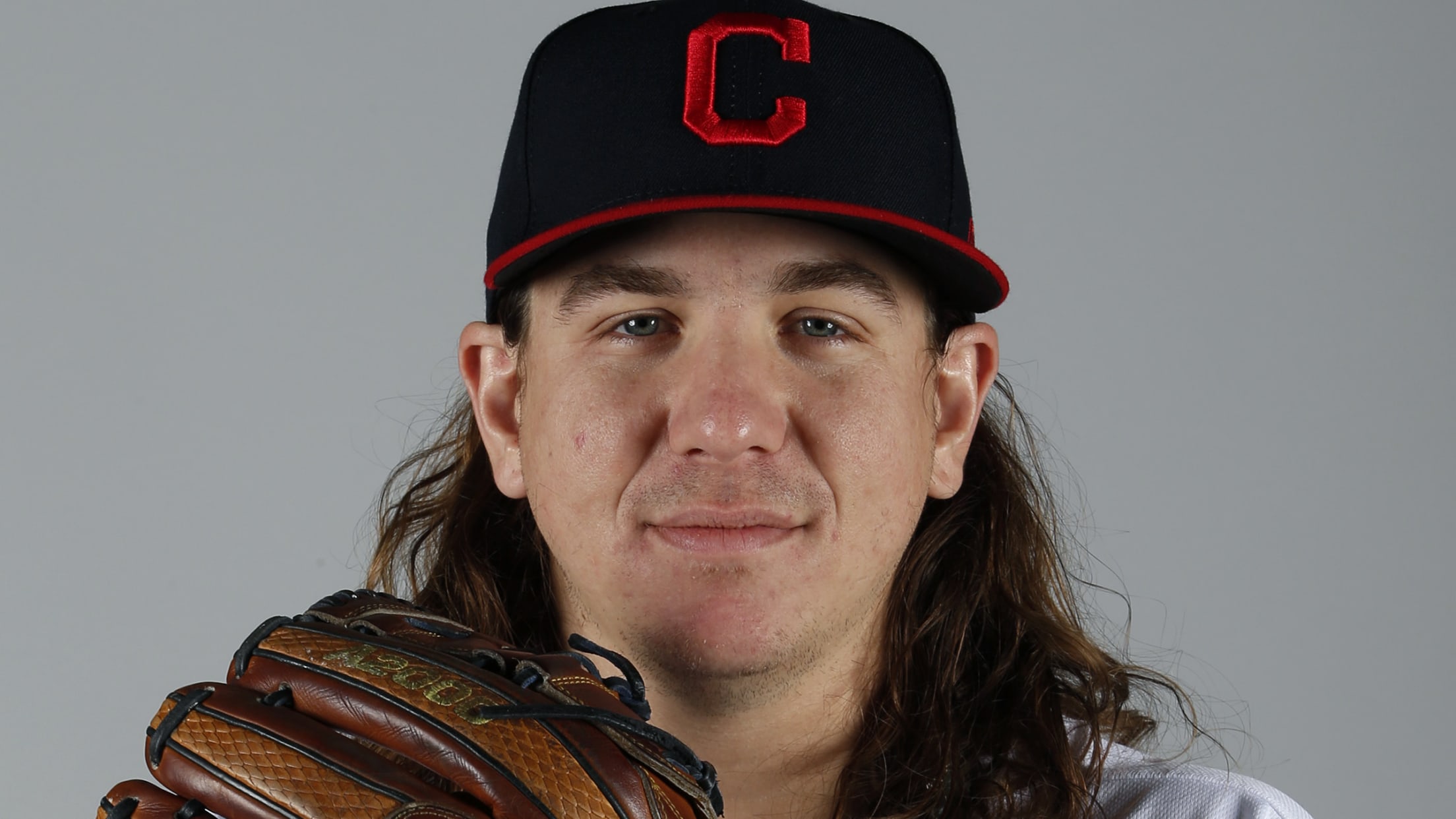 GOODYEAR, Ariz. -- The first two weeks of Spring Training are in the books. In that span, Mike Clevinger underwent surgery to repair a partial meniscus tear in his left knee, the Indians dodged a big bullet when Carlos Carrasco's MRI revealed just a mild right hip flexor strain, Franmil
Carrasco day to day with hip flexor strain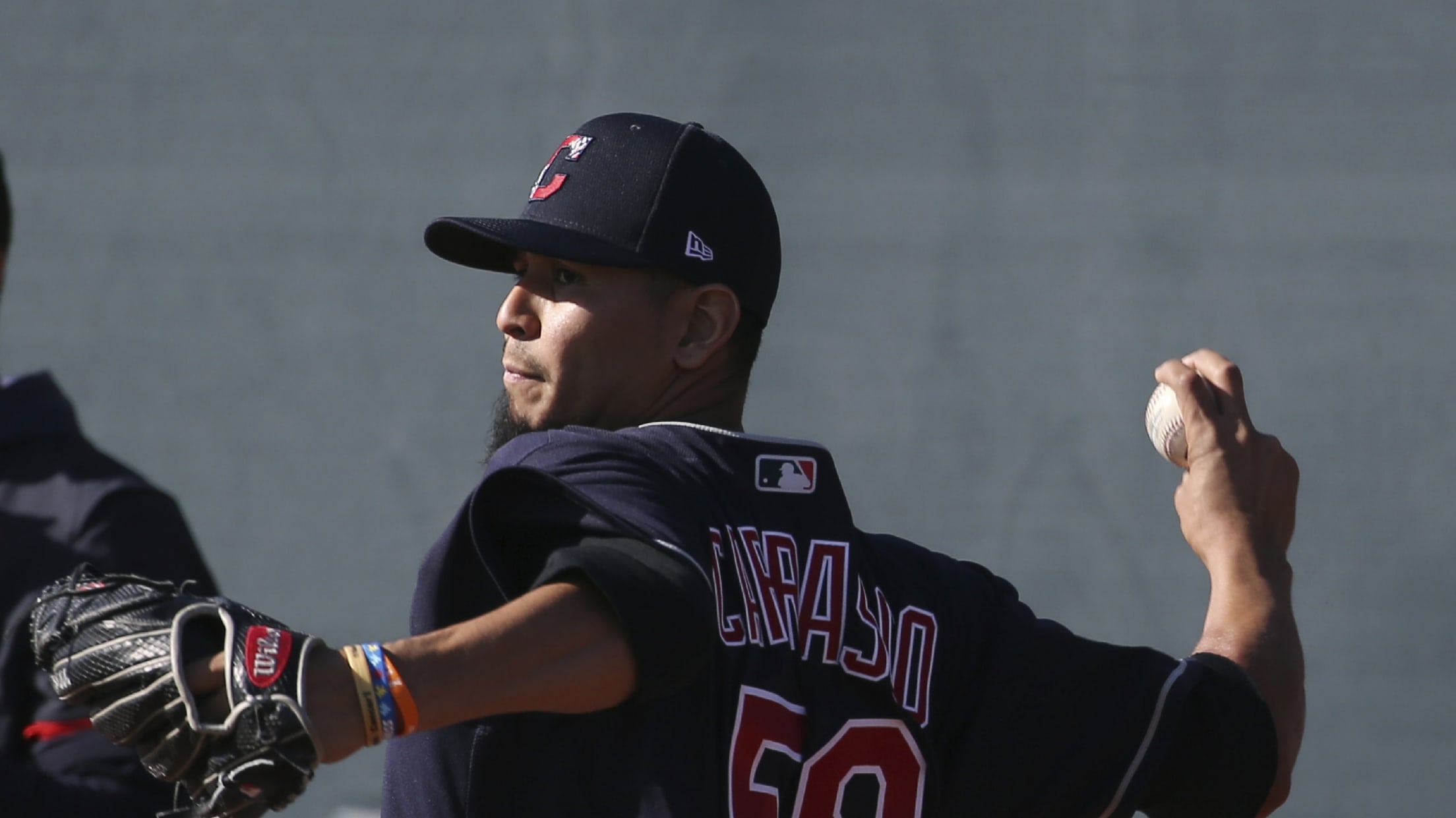 GOODYEAR, Ariz. -- The Indians suffered a big blow last week when they lost Mike Clevinger for six to eight weeks because of left knee surgery. Now they can breathe a sigh of relief that they've avoidedlosing another member of their rotation for an extended period of time.
Clevinger to miss 6-8 weeks after knee surgery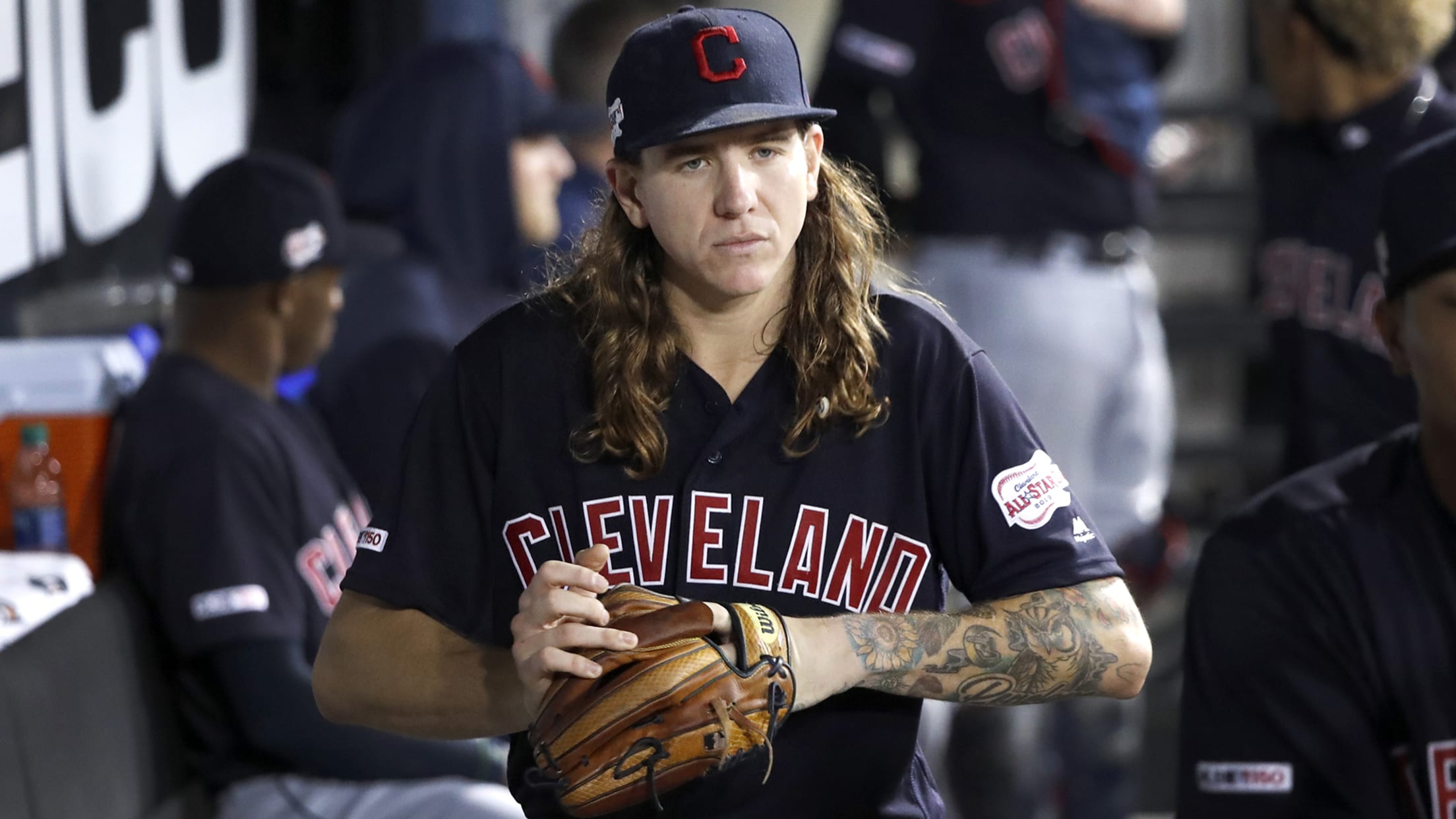 GOODYEAR, Ariz. -- When Indians manager Terry Francona described Thursday how last year's injuries caused his team to become more unified, he said, "We will deal with adversity. Every team does. It could start tomorrow." It turns out, his statement was not hypothetical. The Indians announced Friday morning that starter
Indians backstop Pérez has ankle surgery
CLEVELAND – When Indians president of baseball operations Chris Antonetti and general manager Mike Chernoff sat down to address the media at the end of the Indians' season, they ran down a list of their injured players, explaining how their offseasons would go. Guys like José Ramírez (right hamate bone)
Kipnis (hamate fracture) out 4 to 6 weeks
Surgery expected for second baseman, who will visit hand specialist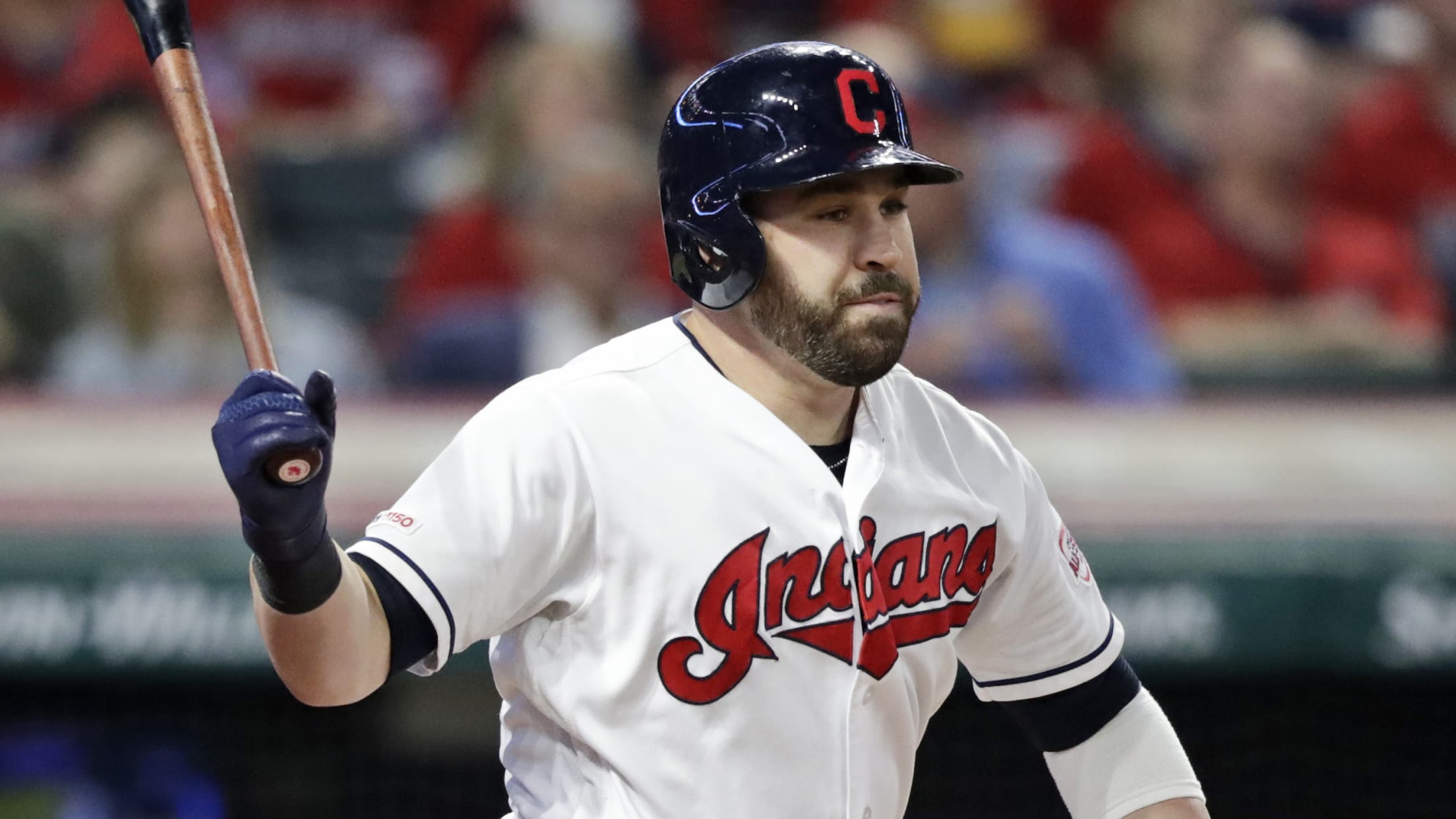 CLEVELAND -- The first time Jason Kipnis was briefly sidelined with wrist discomfort, the Tribe's second baseman knew it wasn't a hamate bone issue. This time, he wasn't as lucky. The Indians announced prior to Tuesday's series opener against the Tigers that Kipnis' MRI on Monday revealed a fracture of
Kipnis to undergo MRI on right wrist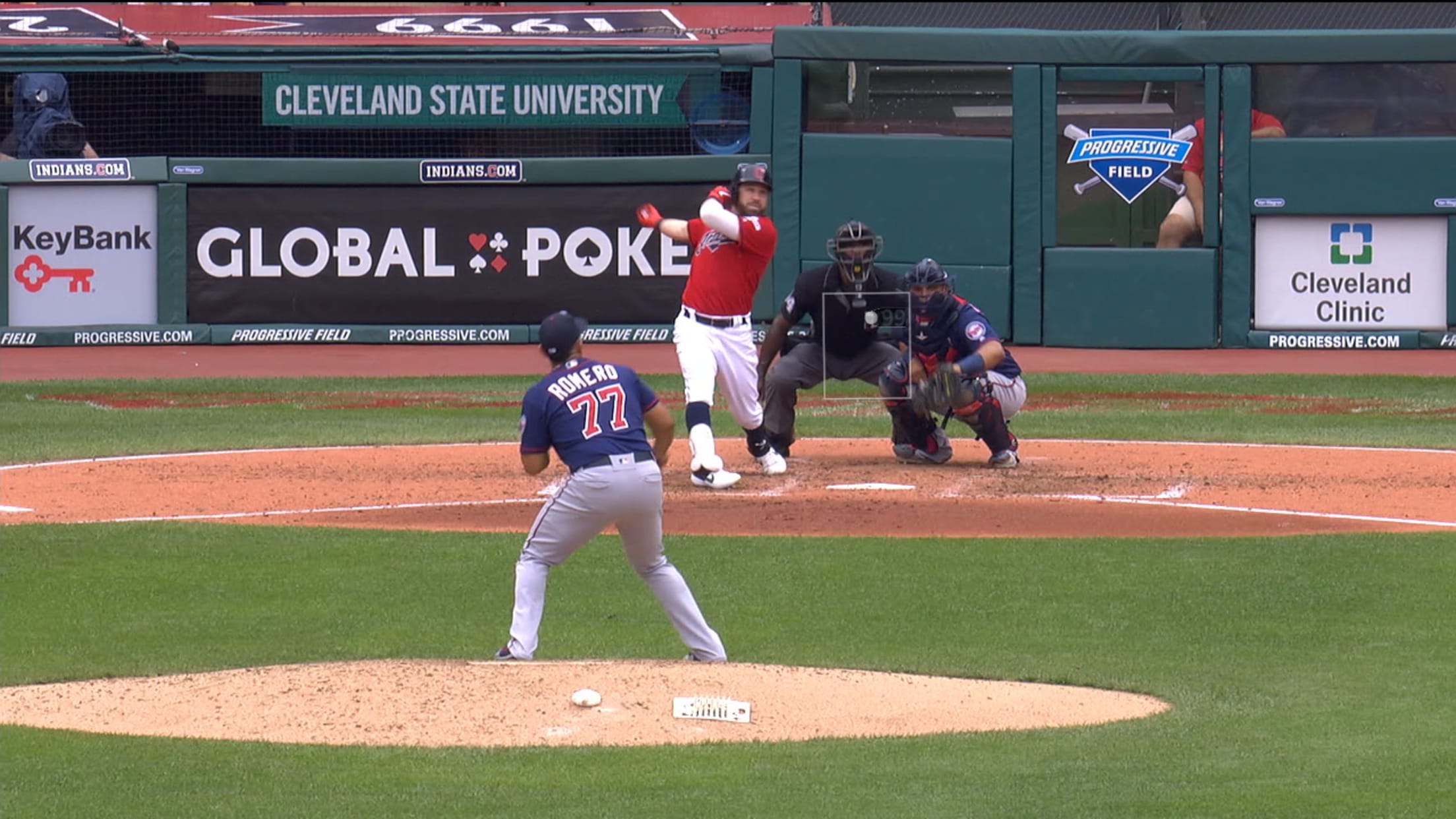 CLEVELAND -- The Indians hoped that giving second baseman Jason Kipnis three full days of rest after he aggravated the tendinitis in his right wrist on Aug. 31 against the Rays would allow him to finish out the rest of the season pain-free. That didn't prove to be the case.
Wrist issue should only sideline Kipnis briefly
Carrasco ready for Cleveland homecoming; Luplow activated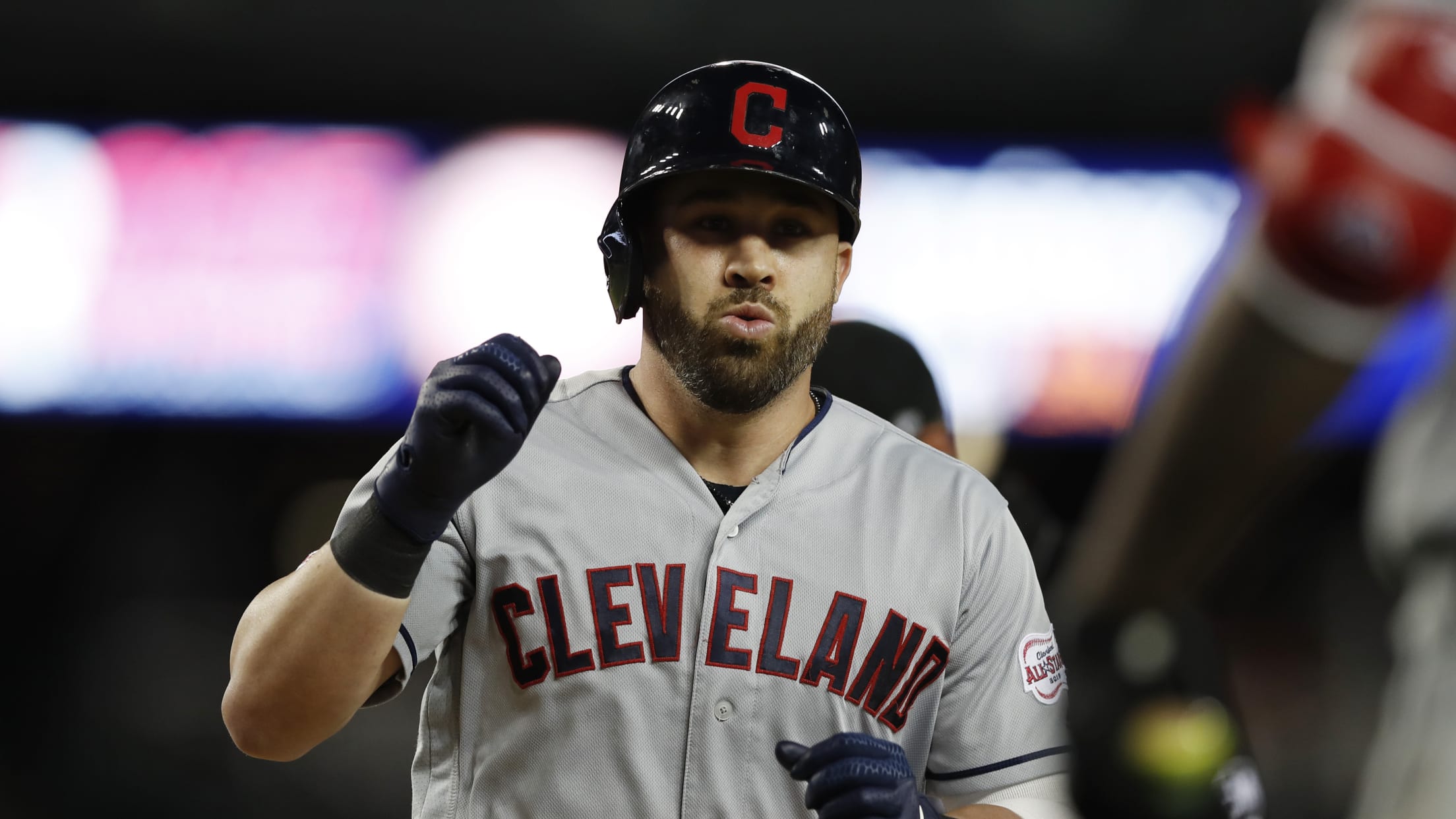 CLEVELAND -- The Indians have sent two players to Dr. Thomas Graham -- a hand specialist based in New York -- over the last week. Fortunately for Cleveland, the second time went much better than the first. Last Monday, third baseman Jose Ramirez underwent surgery on his fractured hamate bone.
Naquin's season over with torn right ACL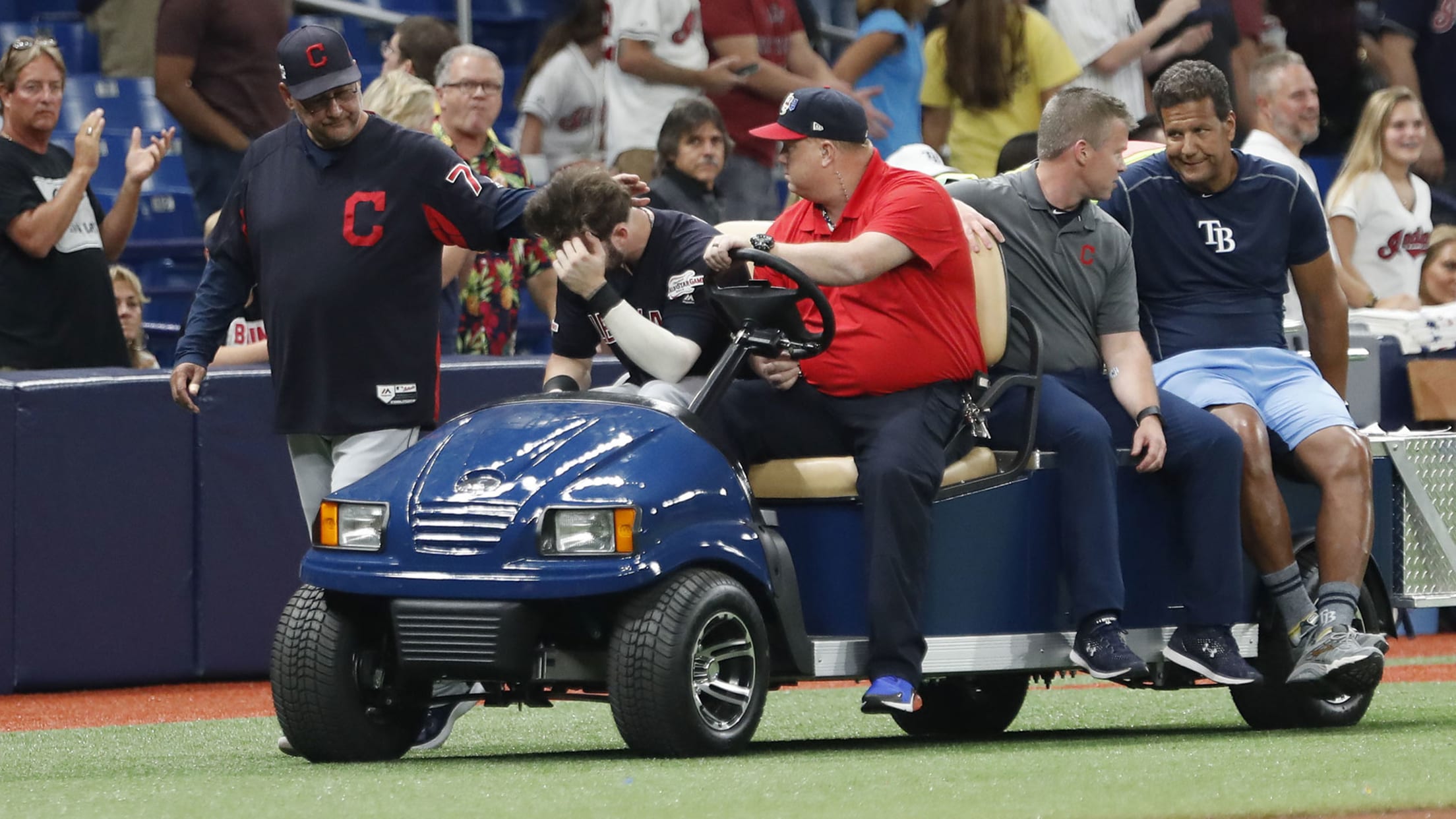 ST. PETERSBURG -- The Indians on Saturday placed Tyler Naquin on the 10-day injured list with a torn ACL in his right knee, the result of the outfielder crashing into the left-field wall to make a spectacular catch in the fifth inning of Friday's 4-0 loss to the Rays. An
Naquin carted off field after spectacular catch
Injury described as right knee sprain; MRI is scheduled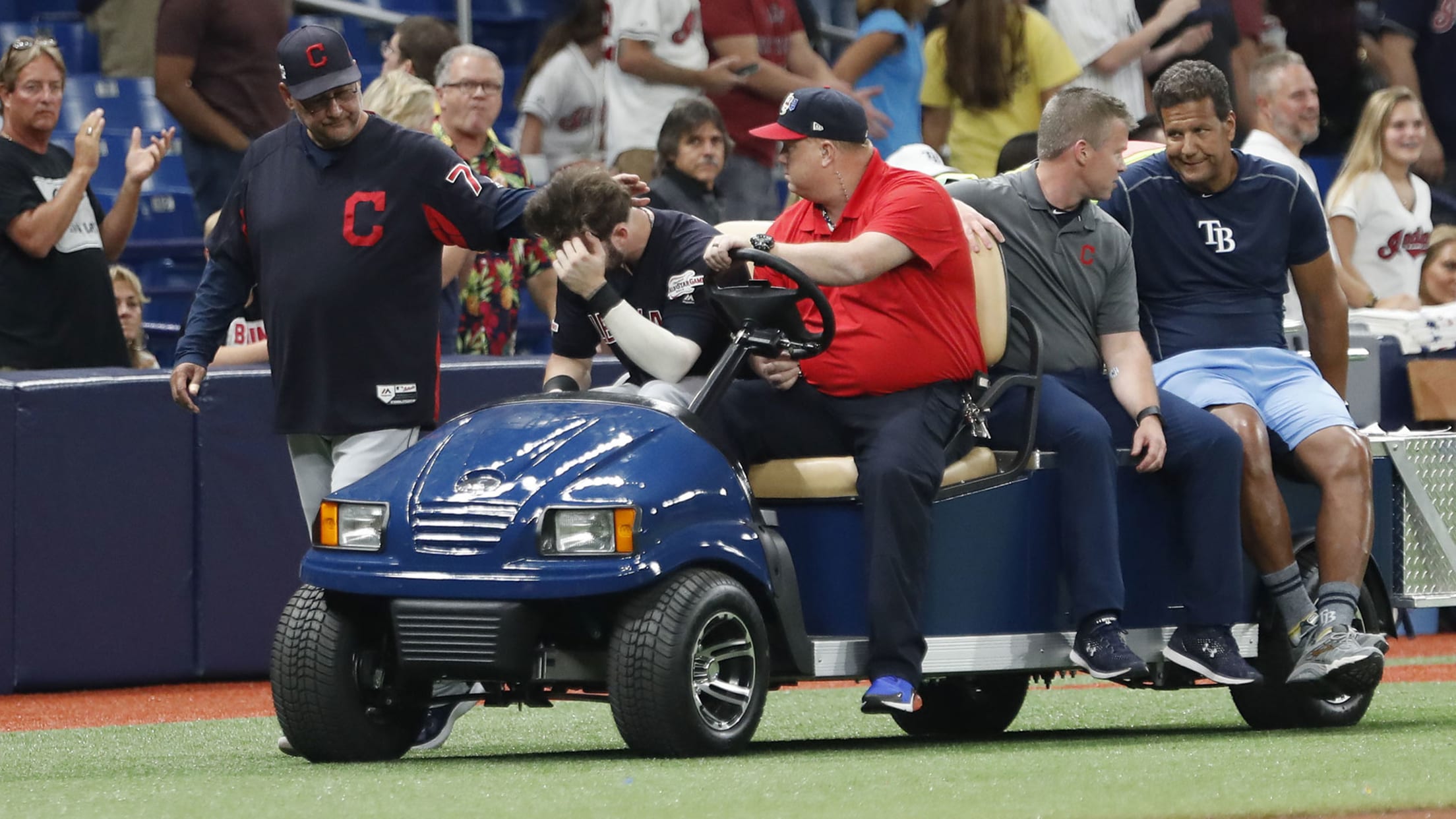 ST. PETERSBURG -- Tyler Naquin set off on a dead sprint to the warning track in left field at Tropicana Field on Friday night. All eyes were on him as he planted, pushed off and crashed into the half-wall to snag a deep fly ball and rob Joey Wendle of
J-Ram to have surgery on broken hamate bone
Indians third baseman sustains injury during Saturday's at-bat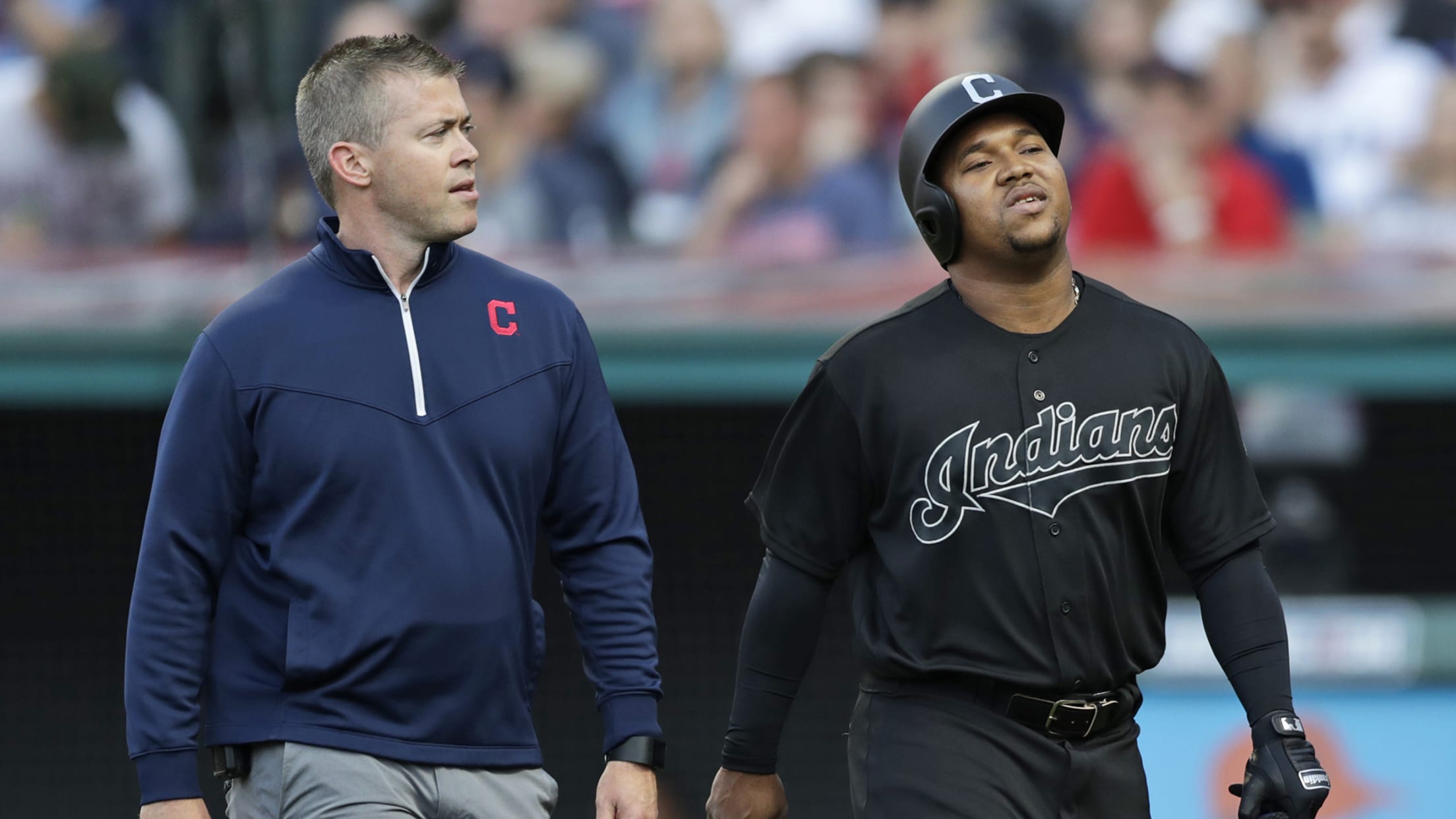 CLEVELAND -- The Indians have suffered their fair share of blows this season, losing Francisco Lindor, Corey Kluber, Mike Clevinger and Carlos Carrasco to the injured list at different points throughout the 2019 campaign. But the latest injury to José Ramírez may be the club's most difficult one to bounce
Jose Ramirez to IL with fractured hamate bone
Indians third baseman sustains injury during 1st-inning AB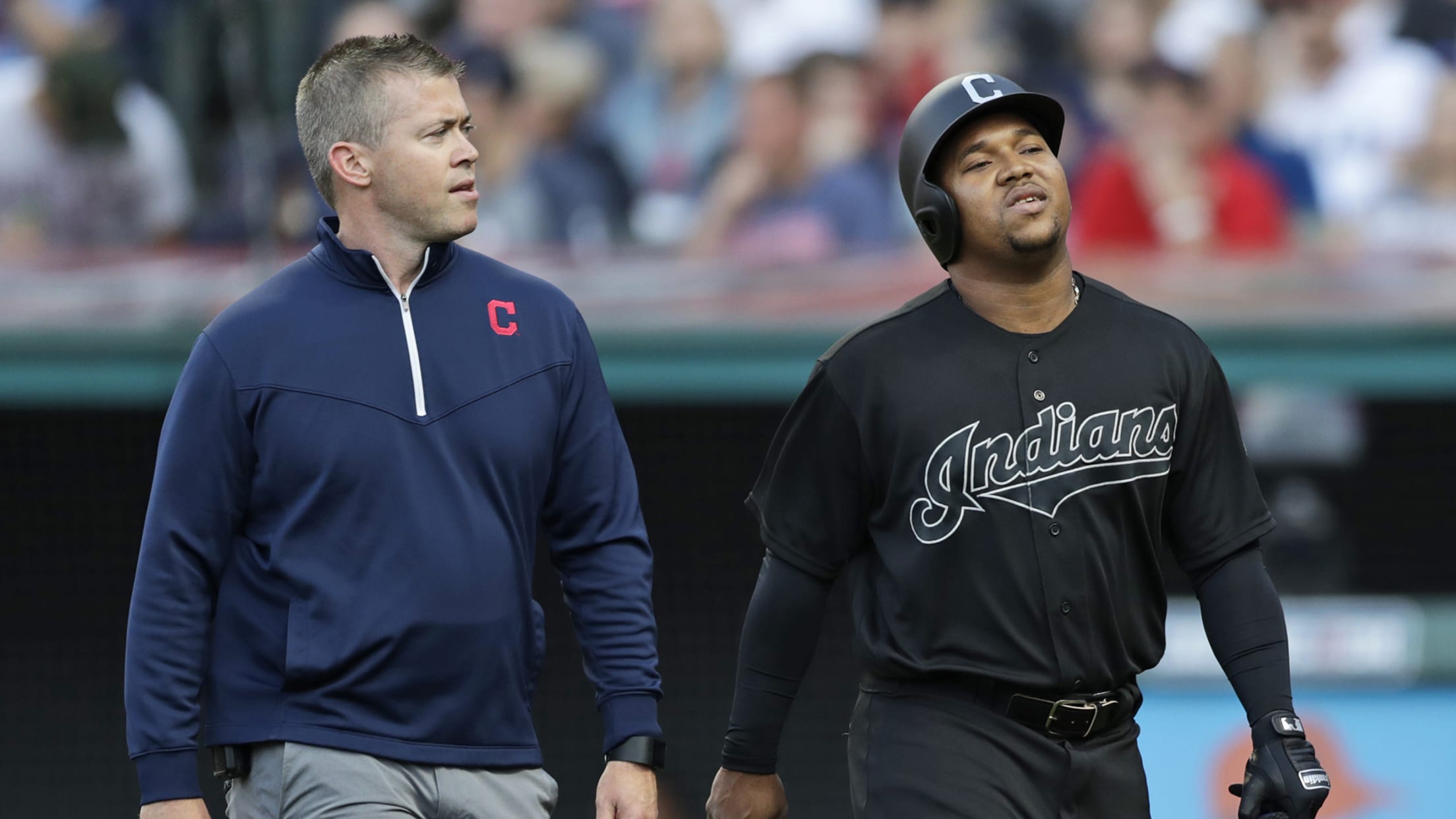 CLEVELAND -- The Indians examined the severity of a right wrist injury that forced José Ramírez to leave Saturday night's 4-2 win over the Royals in the middle of his first-inning plate appearance and determined Sunday morning that he needed to be placed on the 10-day injured list with a
Kluber (left oblique) shut down for 2 weeks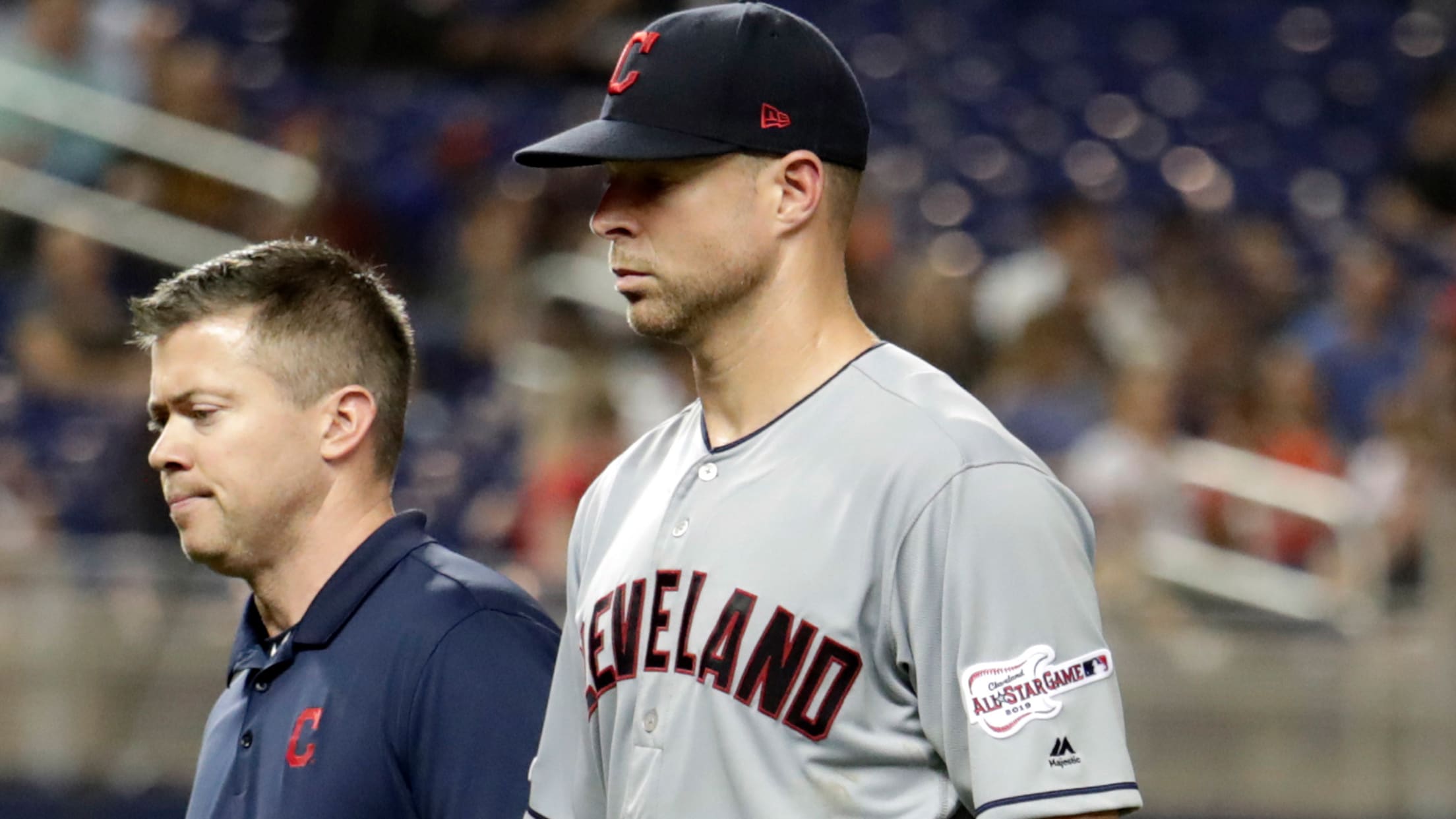 NEW YORK -- Just as Corey Kluber was nearing his return to the Indians' rotation, the 33-year-old hurler has been sidelined once again. Kluber left Sunday's rehab start for Triple-A Columbus with left abdominal tightness after tossing one inning, and he was sent back to Cleveland on Monday to be
Kluber exits rehab start with abdominal tightness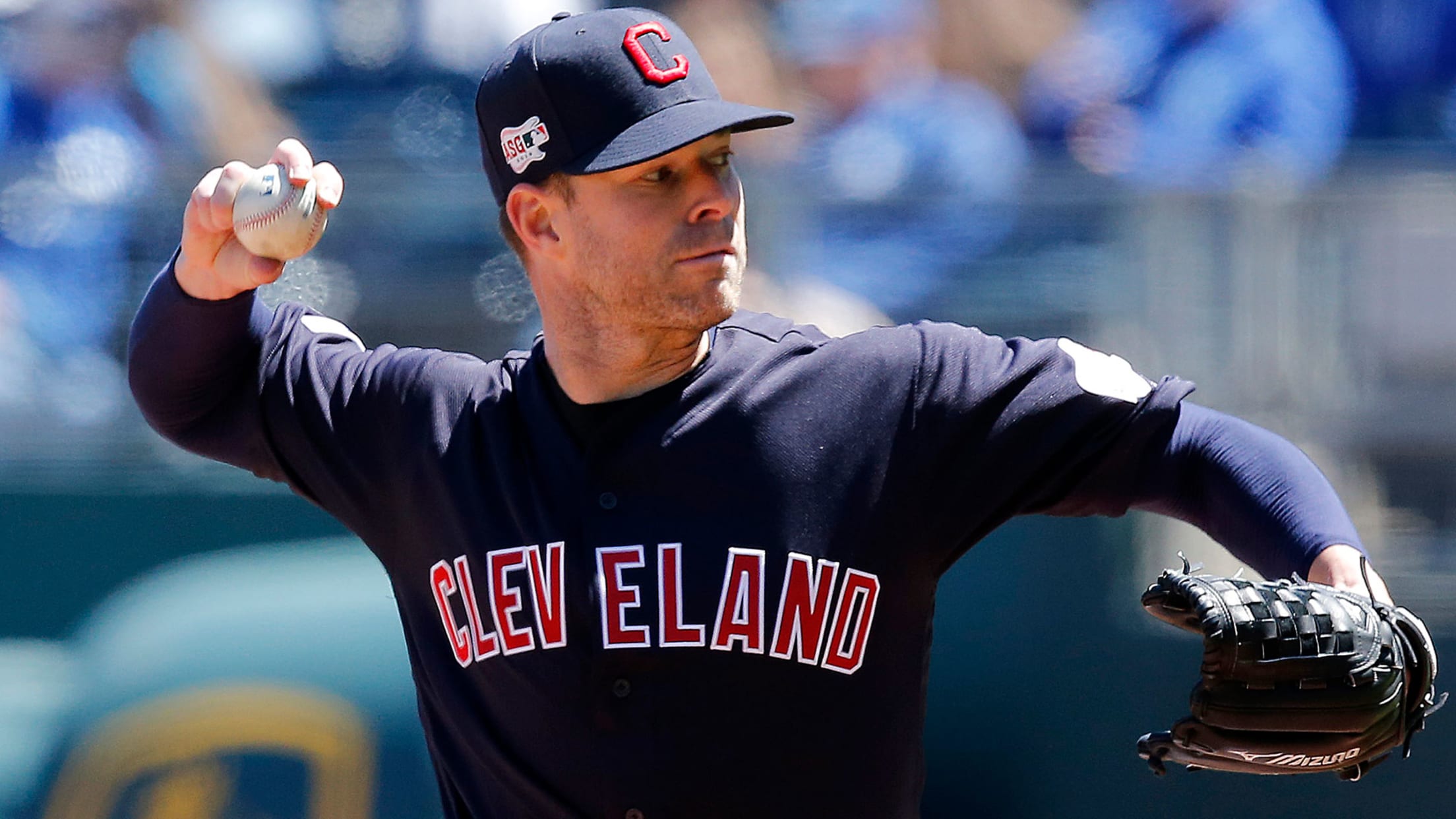 The light at the end of Corey Kluber's rehab tunnel may have just stretched a little bit further away. The Indians' ace had been cruising through his Minor League rehab assignment until hitting a roadblock on Sunday, exiting his start for precautionary reasons after one inning with left abdominal tightness.