More help on the way from the White Sox farm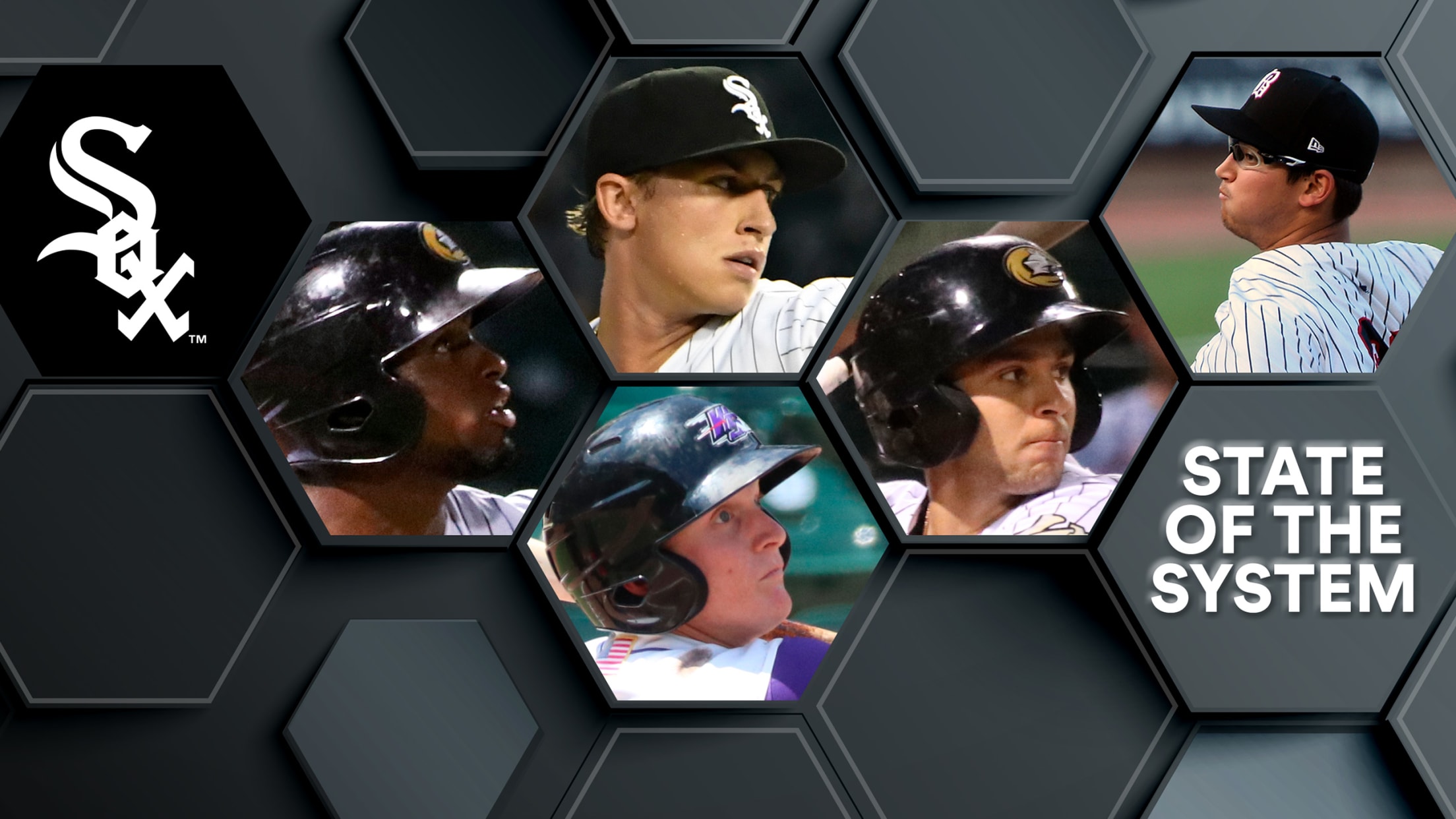 The White Sox fully embraced the rebuilding process during the 2016 Winter Meetings, trading Chris Sale and Adam Eaton on consecutive days in exchange for seven prospects from the Red Sox and Nationals. Both Sale and Eaton went on to win World Series championships with their new clubs, while Chicago
White Sox Arizona Fall League updates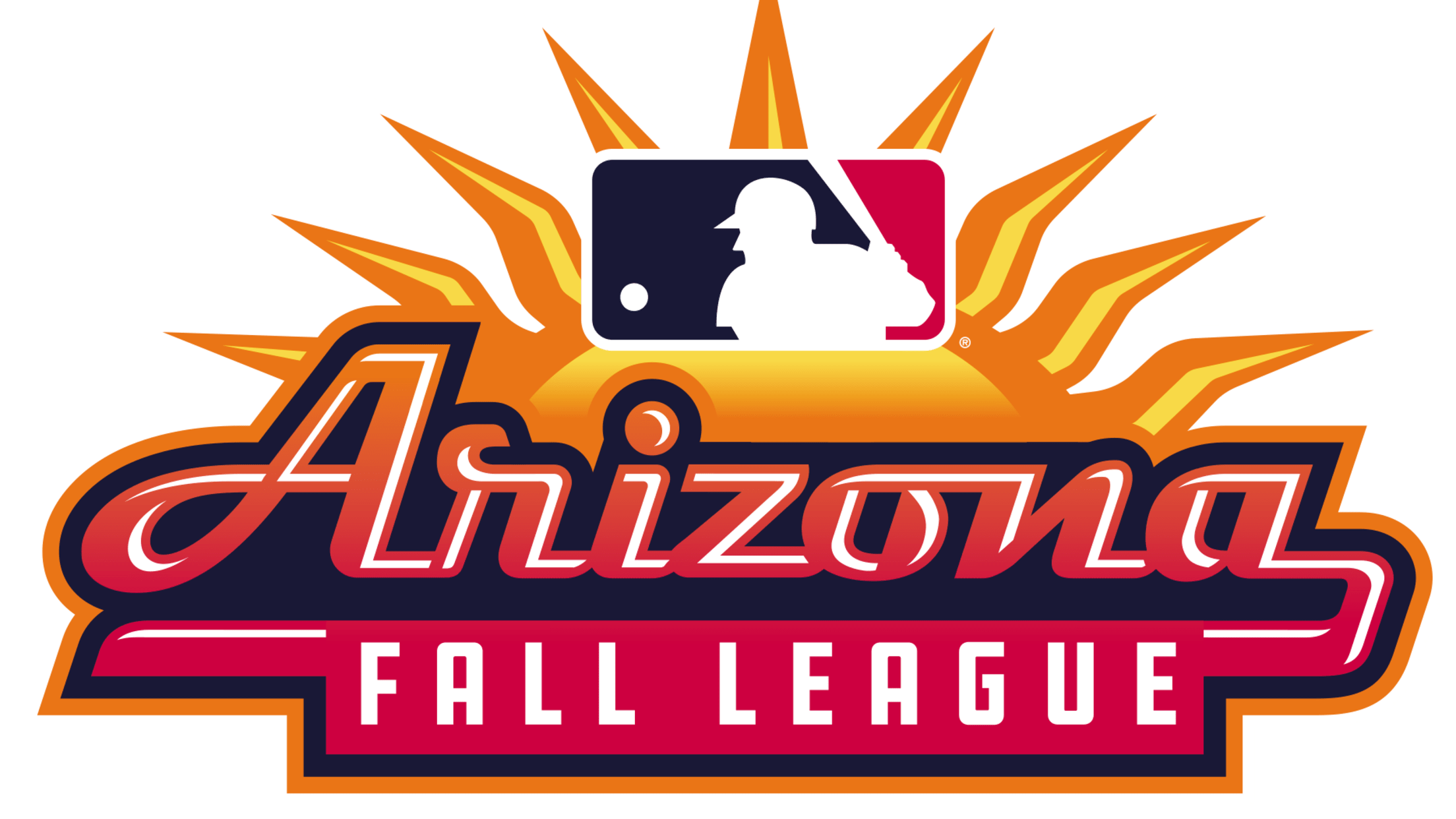 Seven White Sox prospects are playing for the Glendale Desert Dogs in the 2019 Arizona Fall League: Outfielder Blake Rutherford (No. 9), outfielder Micker Adolfo (No. 11), first baseman Gavin Sheets (No. 13), right-hander Tyler Johnson (No. 19), left-hander Bernardo Flores (No. 28), right-hander Vince Arobio and left-hander Bennett Sousa.
Outfielder Adolfo feeling healthy and having fun
White Sox prospect on comeback trail after surgeries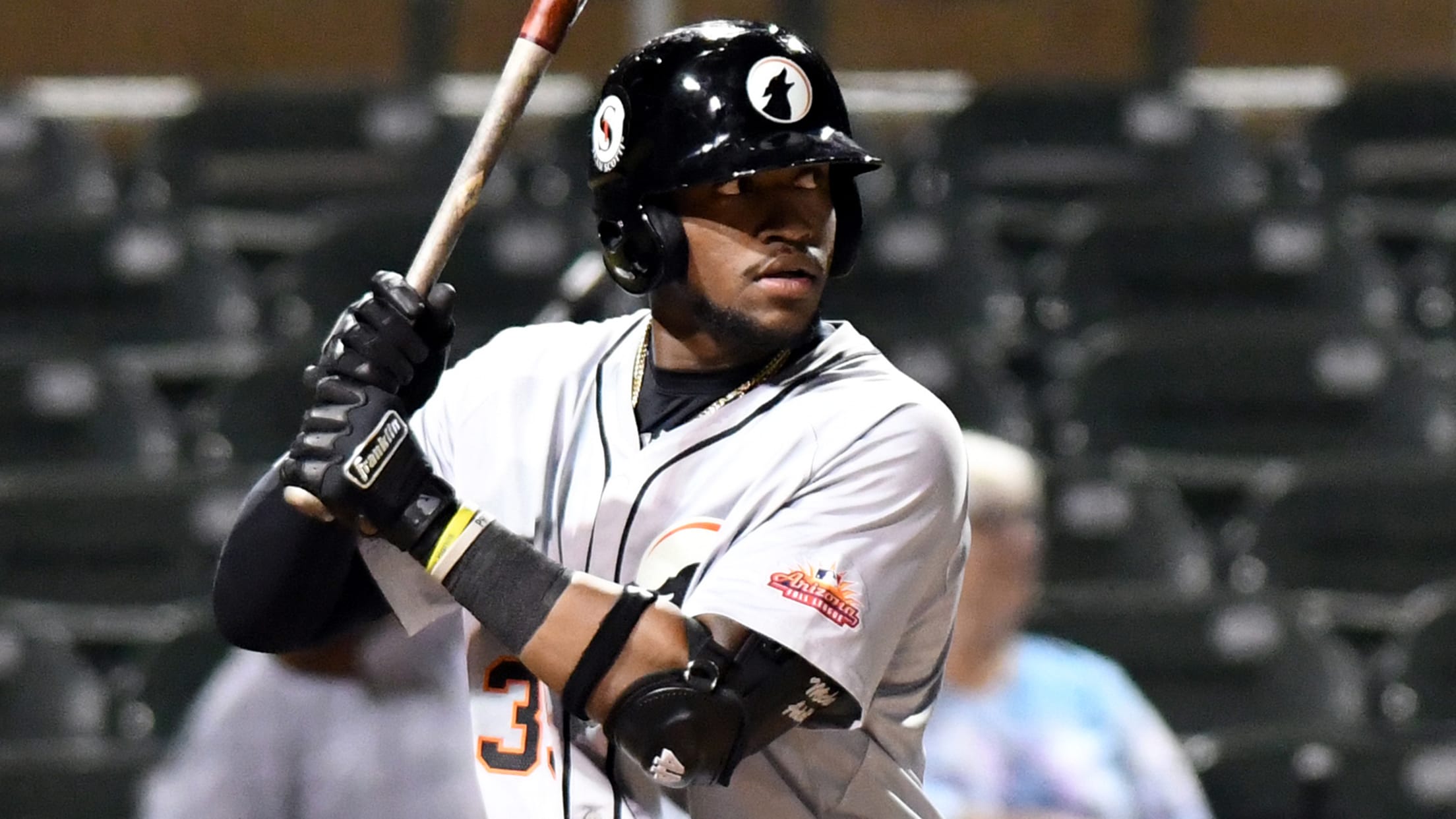 CHICAGO -- Micker Adolfo tries not to play the "what if" game. The last five seasons for the No. 11 White Sox prospect per MLB Pipeline have been hampered at some level by injury, but the 6-foot-4, 255-pound power-packed outfielder believes a master plan eventually plays out for the best
Inbox: Which prospects could make an impact?
Beat reporter Scott Merkin answers White Sox fans' questions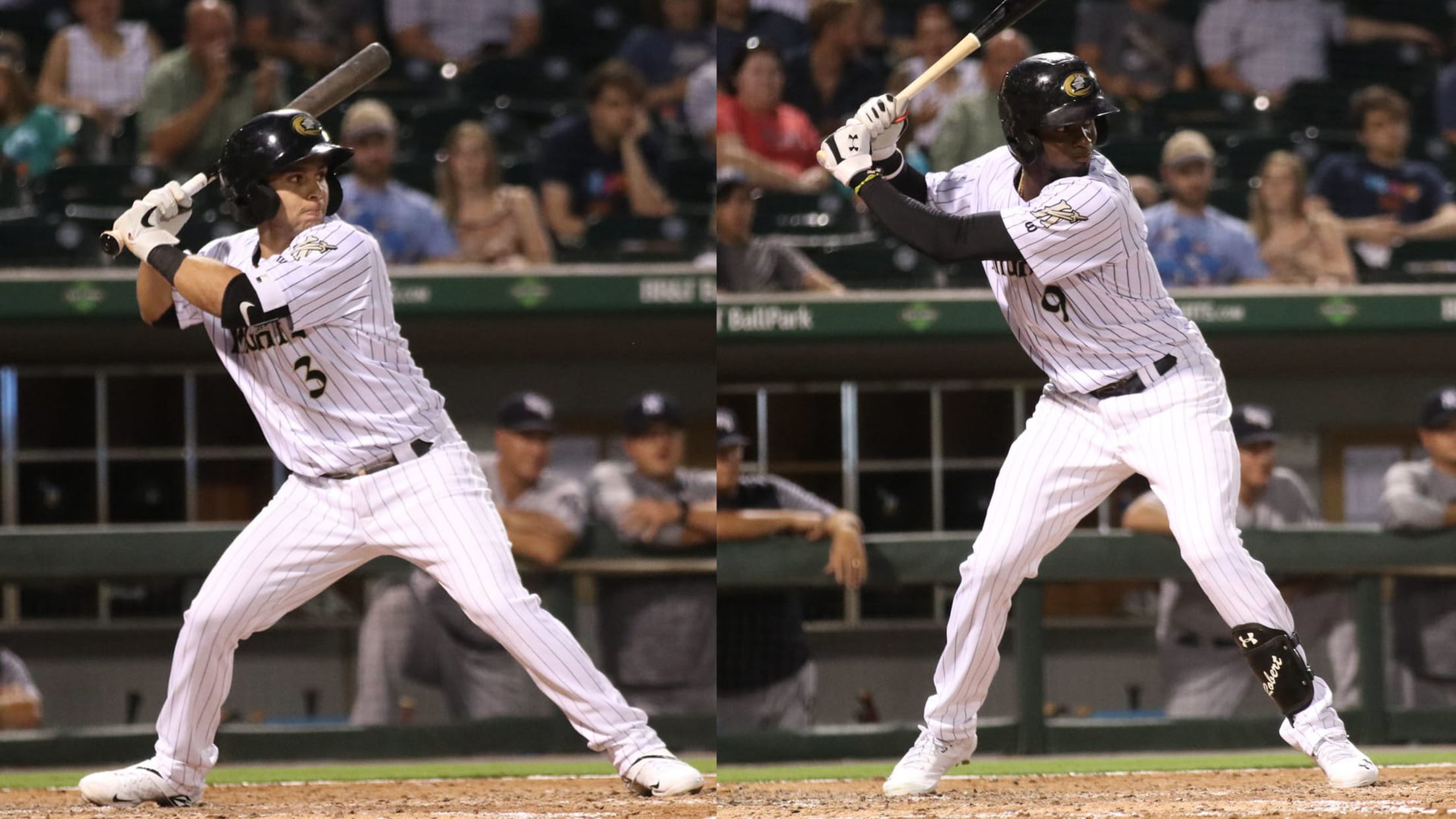 Here's the final White Sox Inbox of the 2019 regular season. But keep submitting those questions throughout what should be a busy offseason. Will the future be seriously better in 2020 or will they need another year of development?? -- Rickey, @pfrickey White Sox general manager Rick Hahn tempered contention
Pipeline names White Sox Prospects of the Year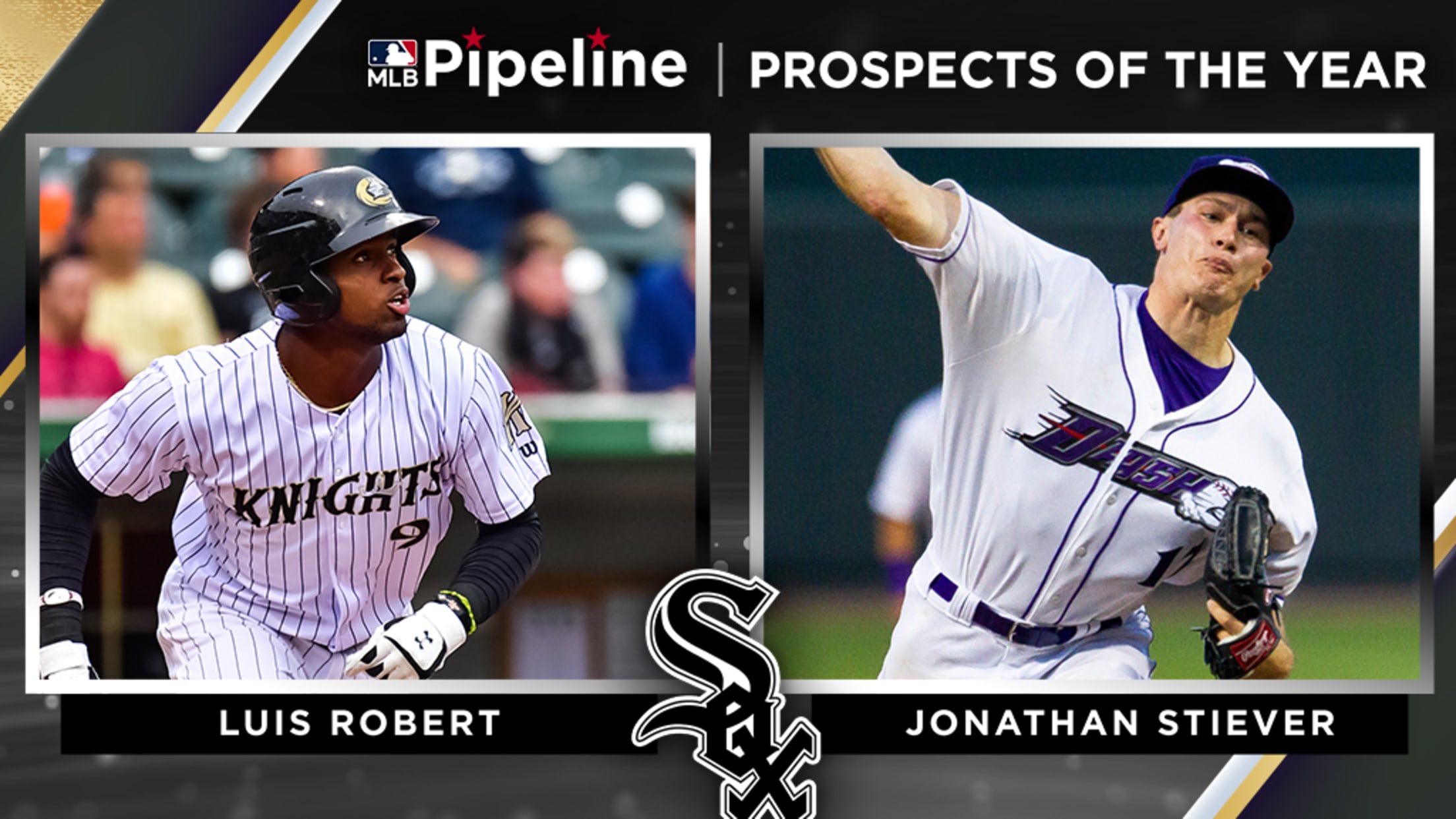 CHICAGO -- Outfielder Luis Robert went into the 2019 season considered one of the most talented Minor Leaguers in baseball, let alone within the White Sox system. Right-handed pitcher Jonathan Stiever fell more into the category of projectable talent after posting a 4.18 ERA over 13 starts for Rookie-level Great
White Sox pleased with player growth in 2019
No. 3 prospect Vaughn visits Chicago; Renteria back from surgery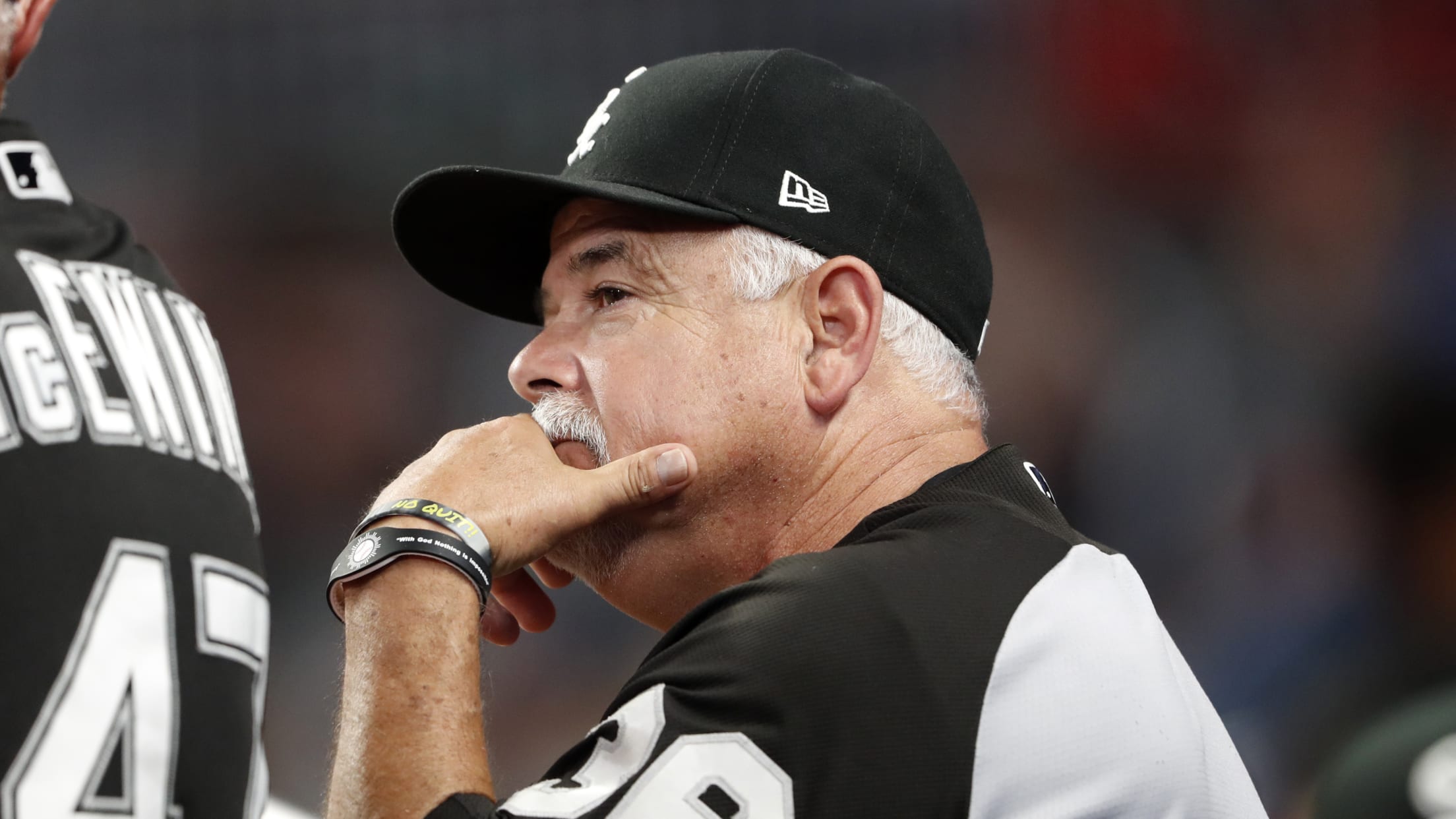 CHICAGO -- There's no question the White Sox have made decided strides from their 100-loss campaign in 2018. At the very least, the final record in 2019 will support that growth. But that development isn't quite what manager Rick Renteria envisioned for his team before this season began. "We were
White Sox poised to enter next phase of rebuild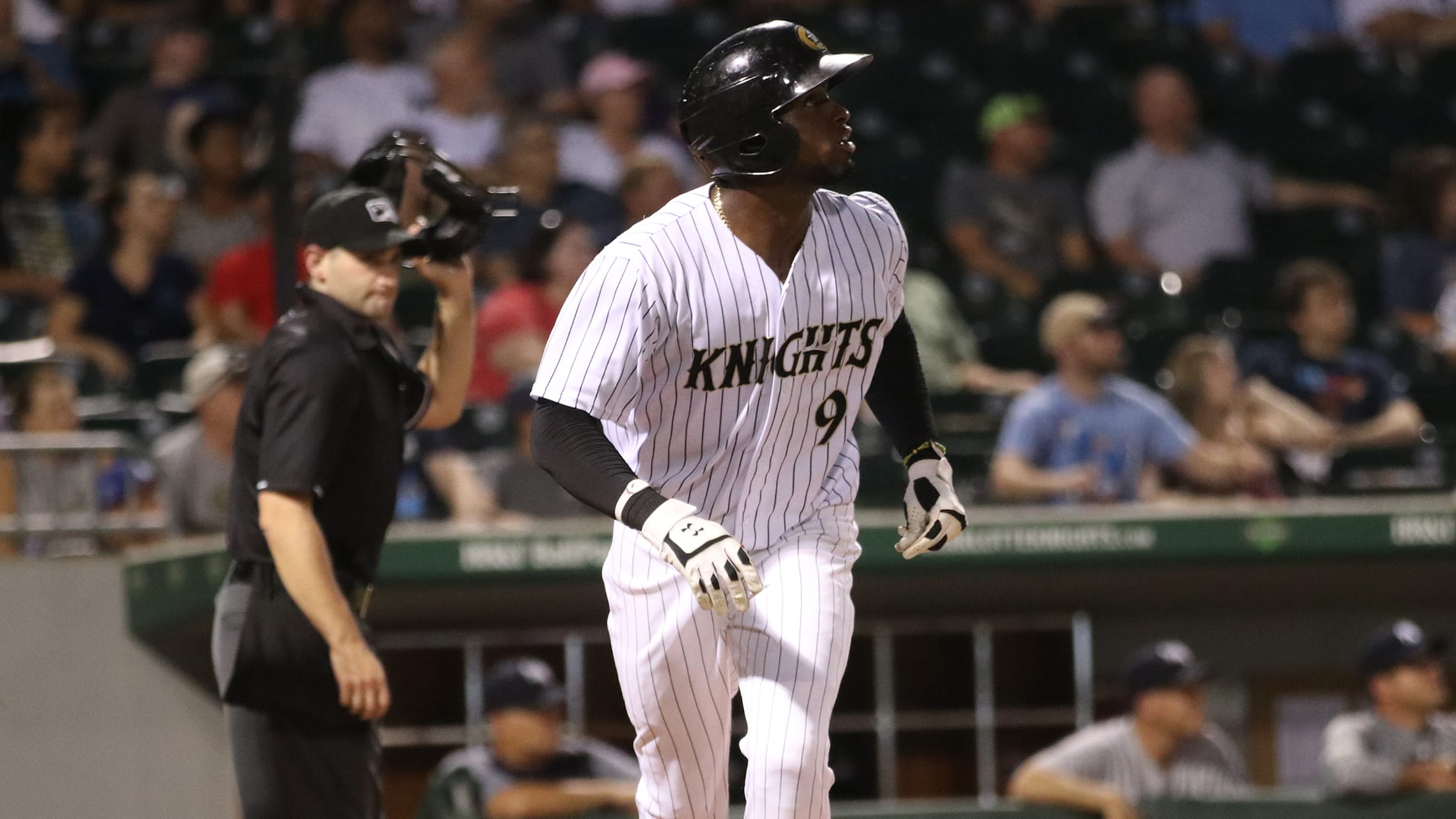 CHICAGO -- Late Saturday evening, the White Sox officially were eliminated from 2019 postseason contention. On Sunday afternoon at Guaranteed Rate Field, they surpassed their '18 win total of 62 with 19 games remaining in the season. Both outcomes were expected, certainly within the current campaign but also before the
Kopech's goal: to compete for job in spring
White Sox prospect working on mechanics in rehab from Tommy John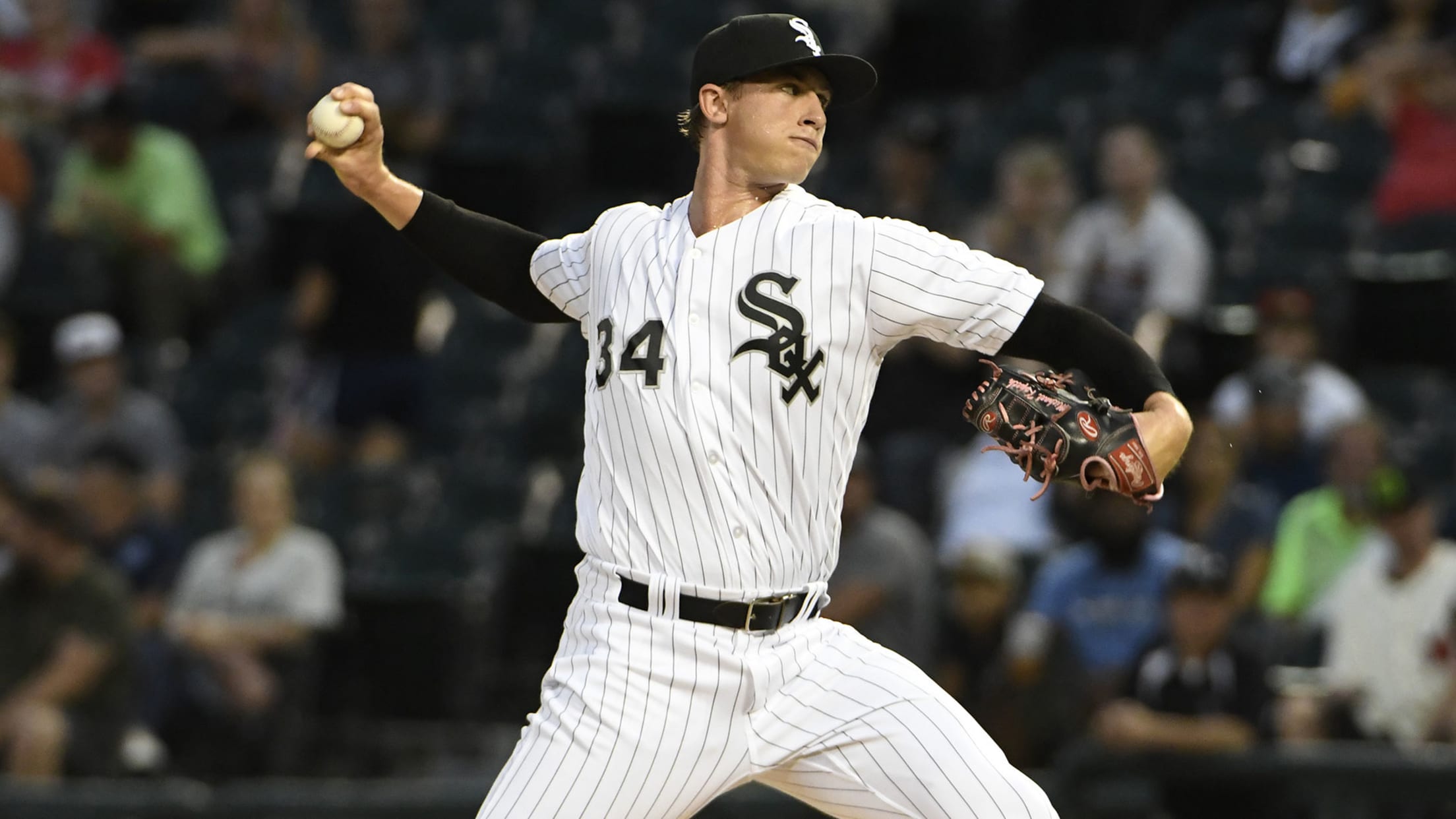 CHICAGO -- The phrase "normal guy" rarely is used in describing the electric mound ability possessed by Michael Kopech, the No. 17 prospect overall per MLB Pipeline. Not when you can hit 100 mph with your fastball, as an example. But hearing those words in conjunction with the White Sox
Robert named MLB Pipeline Hitter of the Year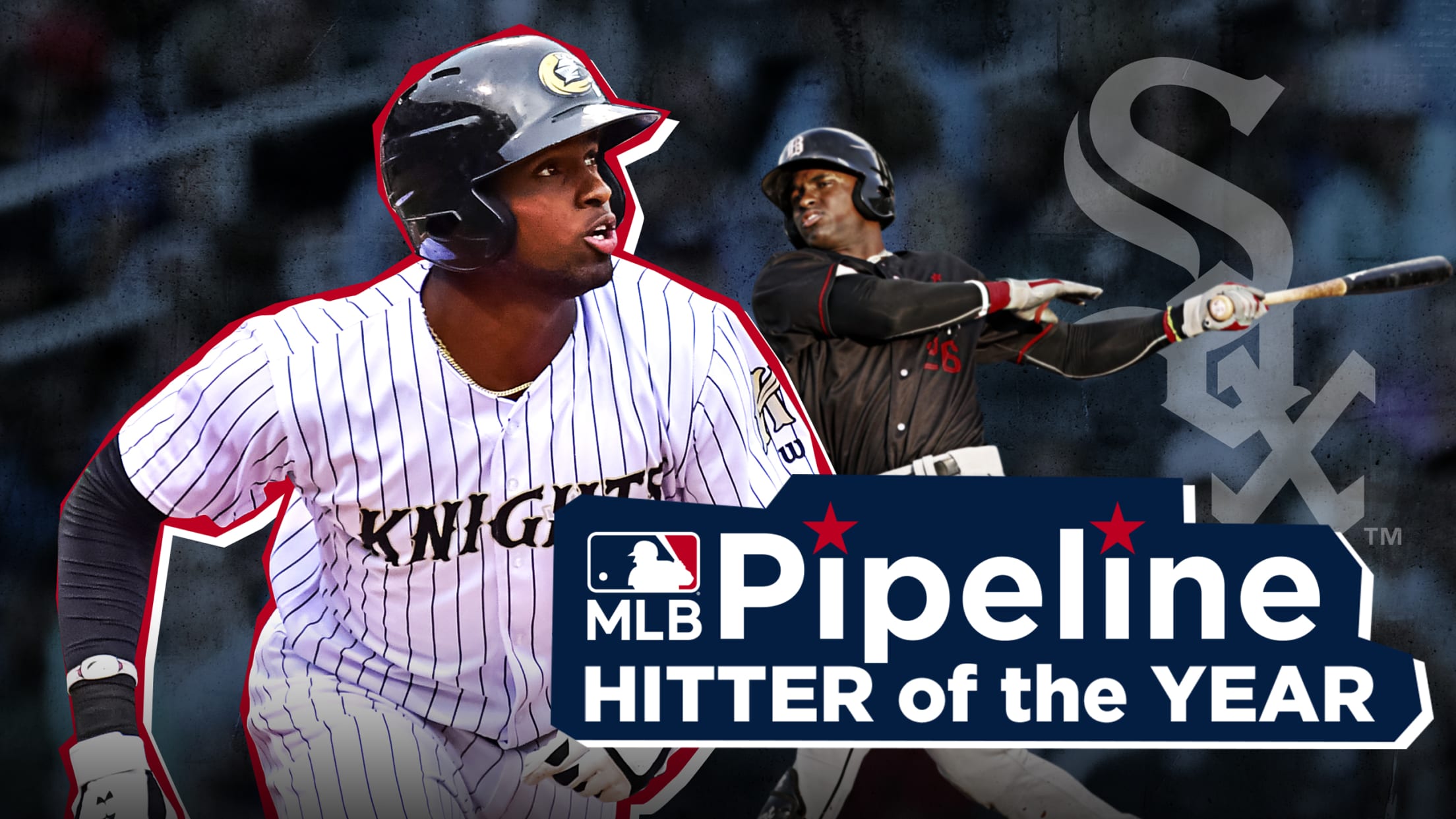 Clearly, the Chicago White Sox thought Luis Robert was going to be good when they signed him in May 2017. An organization doesn't spend $26 million on an international free agent (not to mention the matching tax penalty) on a player and not have high expectations. It looked like he
Mendick debuts: 'I couldn't even feel my legs'
Infield prospect pinch-runs in 9th inning on day of callup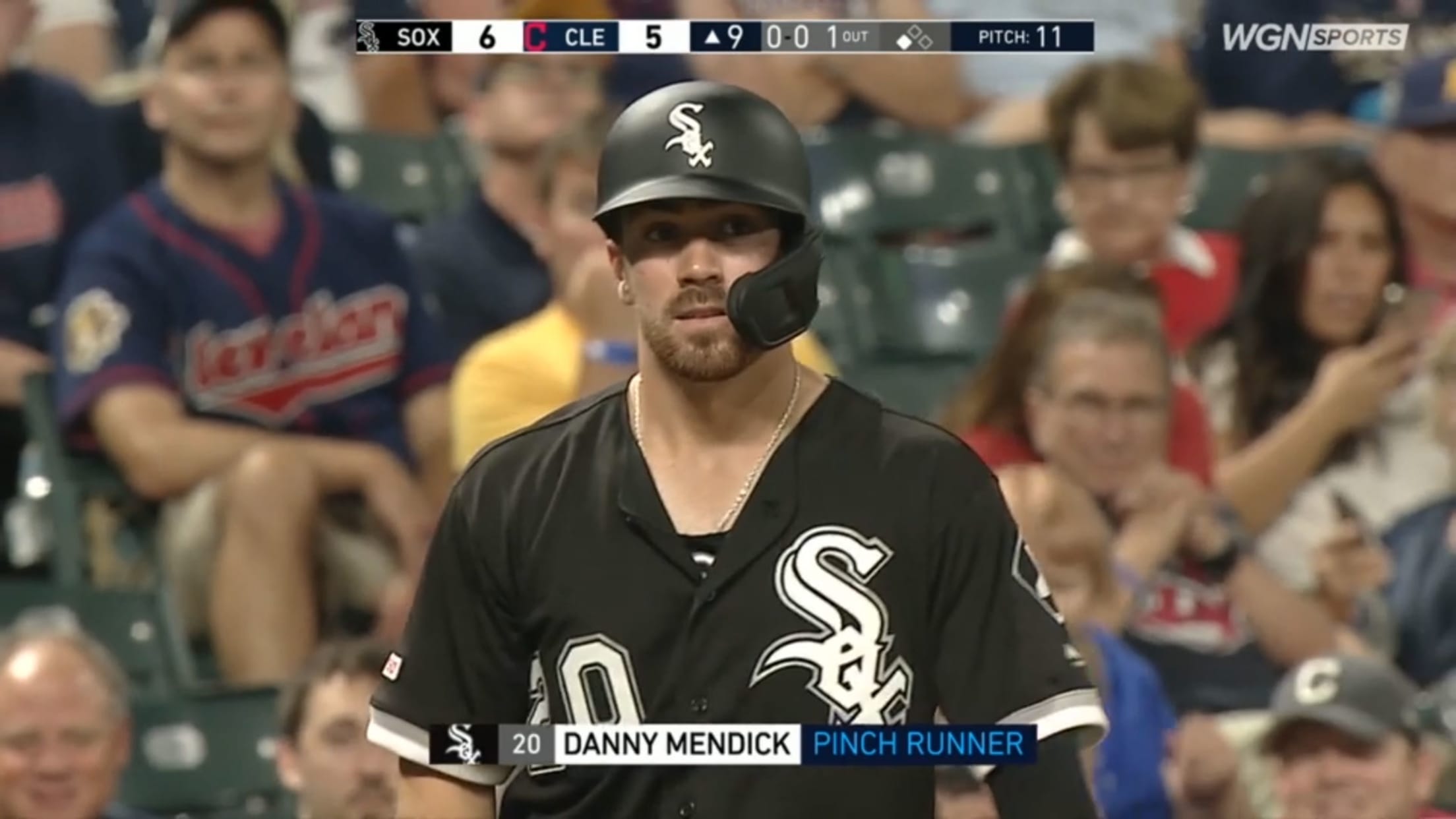 CLEVELAND -- There will be more involved and significant baseball moments for Danny Mendick with the White Sox during the final month of the 2019 season. But on the same day when he received a September callup, the utility/outfielder made his big league debut as a pinch-runner for Zack Collins,
Talented Robert won't be called up in Sept. 
22-year-old outfielder slashed .328/.376/.624 with 32 home runs in the Minors this season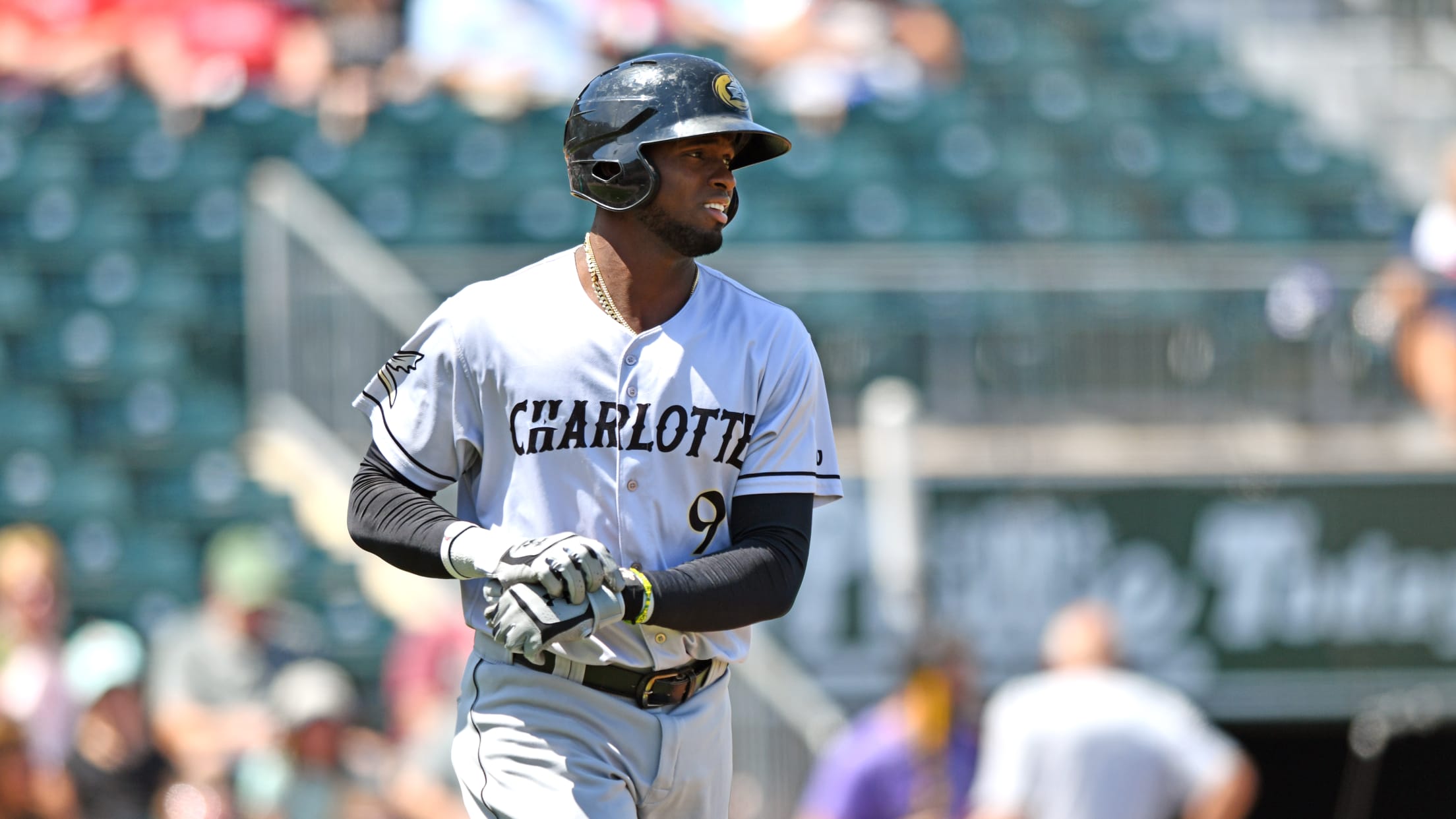 CLEVELAND -- Before Rick Hahn was asked a question Tuesday concerning Luis Robert not being part of the White Sox September callups, the White Sox general manager presented a preemptive explanation regarding the No. 5 prospect in baseball, per MLB Pipeline. Robert, 22, clearly surpassed the organization's individual development goal
Dunning's goal? Complete 'trifecta' for ChiSox
No. 5 prospect talks Tommy John recovery, joining Giolito, Lopez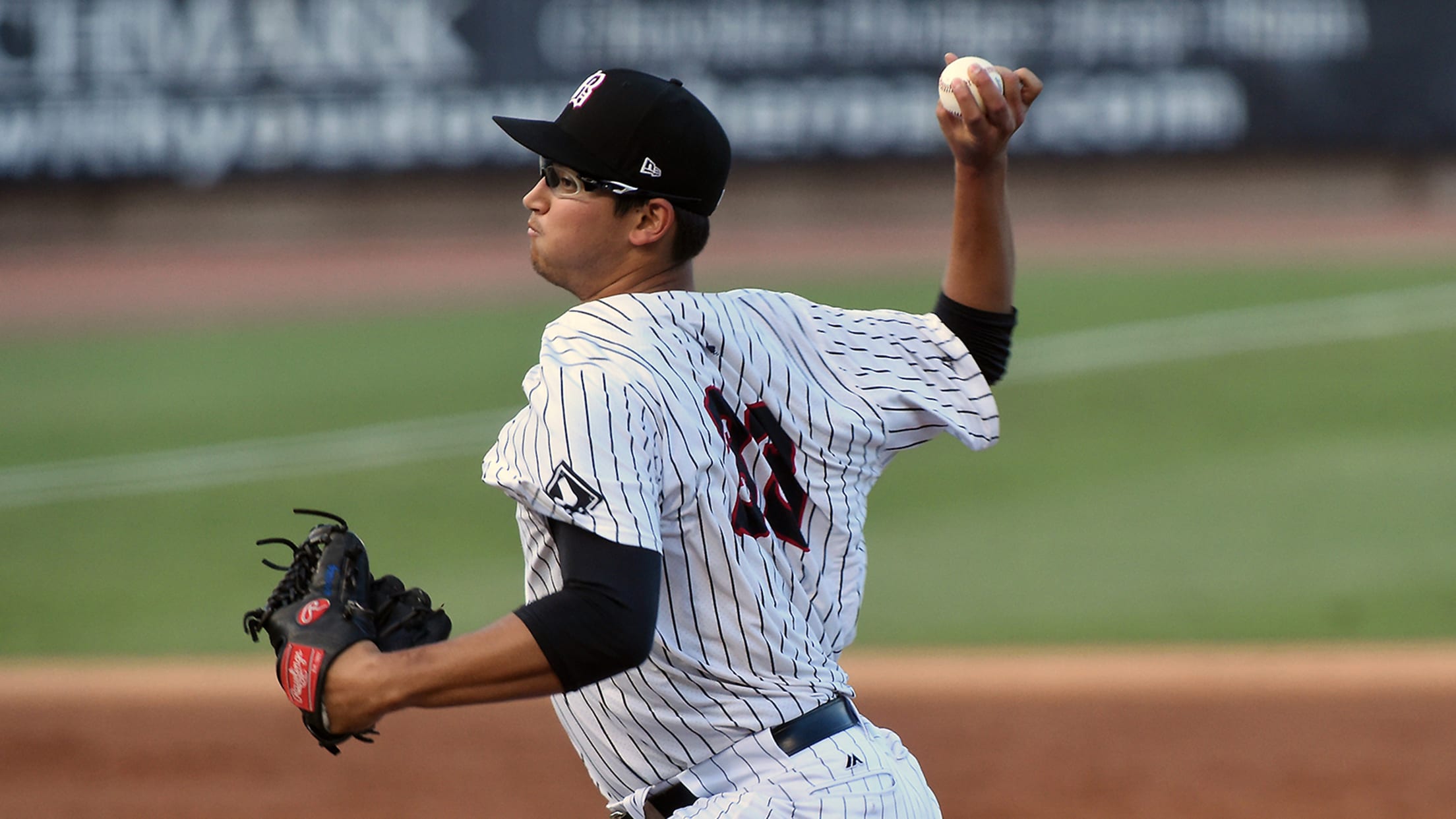 CHICAGO -- Dane Dunning never really knew Lucas Giolito or Reynaldo López when the three were briefly part of the Nationals' organization. So when they were traded together to the White Sox for outfielder Adam Eaton on Dec. 7, 2016, Dunning looked up his counterparts on YouTube and watched them
Giolito on 'best I've ever felt pitching'
Robert joins 30-30 club at Triple-A Charlotte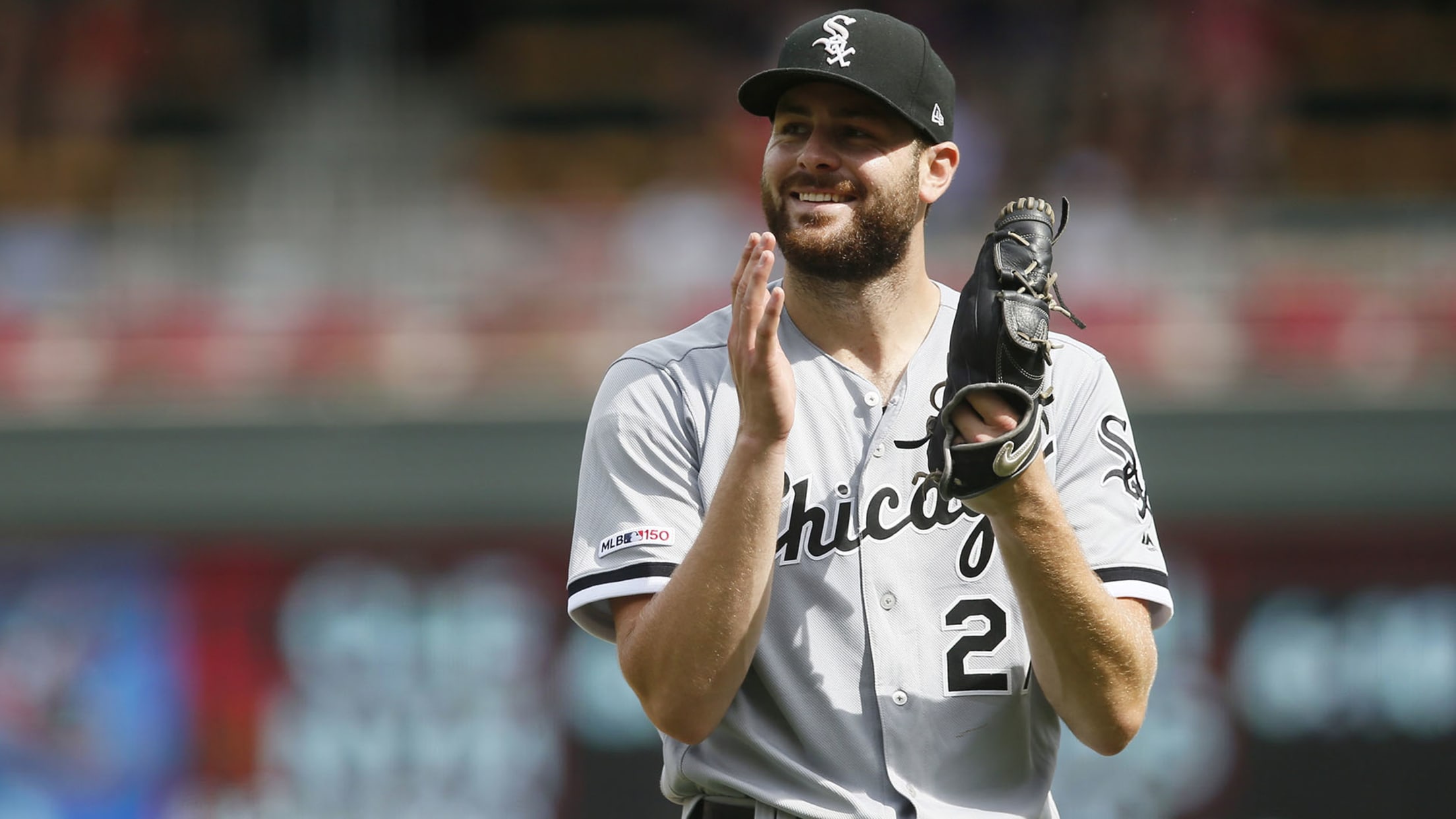 CHICAGO -- What a difference one year truly makes where White Sox starter Lucas Giolito is concerned. In 2018, Giolito's first full year as part of the rotation, he topped the American League in walks and had the worst ERA of any starter who qualified for consideration. In 2019, Giolito
Will Robert be September callup for White Sox?
Hahn bases promotions on what's best for player, organization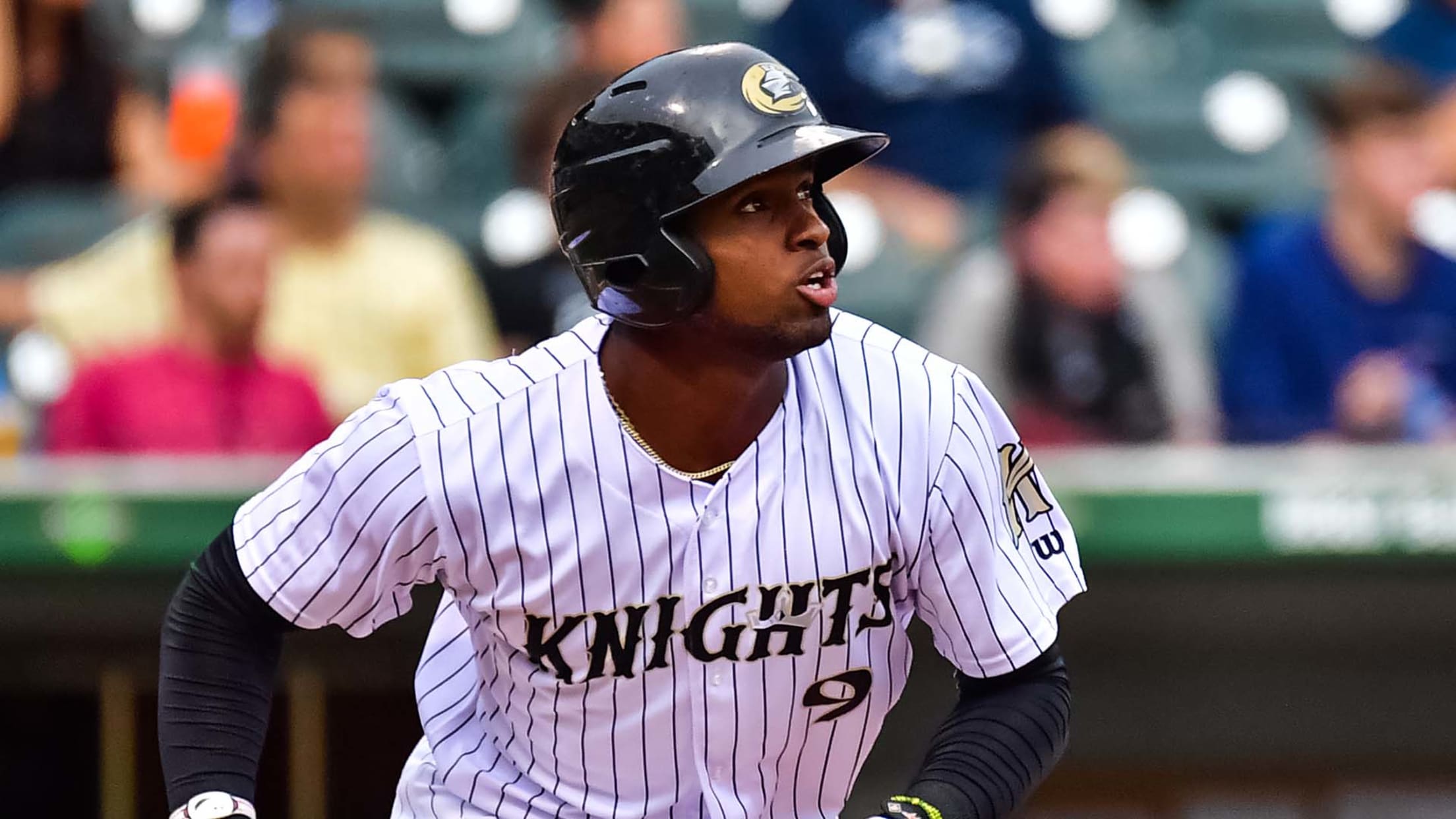 CHICAGO -- White Sox general manager Rick Hahn recently saw Luis Robert, ranked as the No. 5 prospect overall in baseball by MLB Pipeline, just miss winning a steak by hitting a home run off the bull in left field for Triple-A Charlotte in Durham, N.C. "I think the ball
Homer-prone Cease takes solace in 'the process'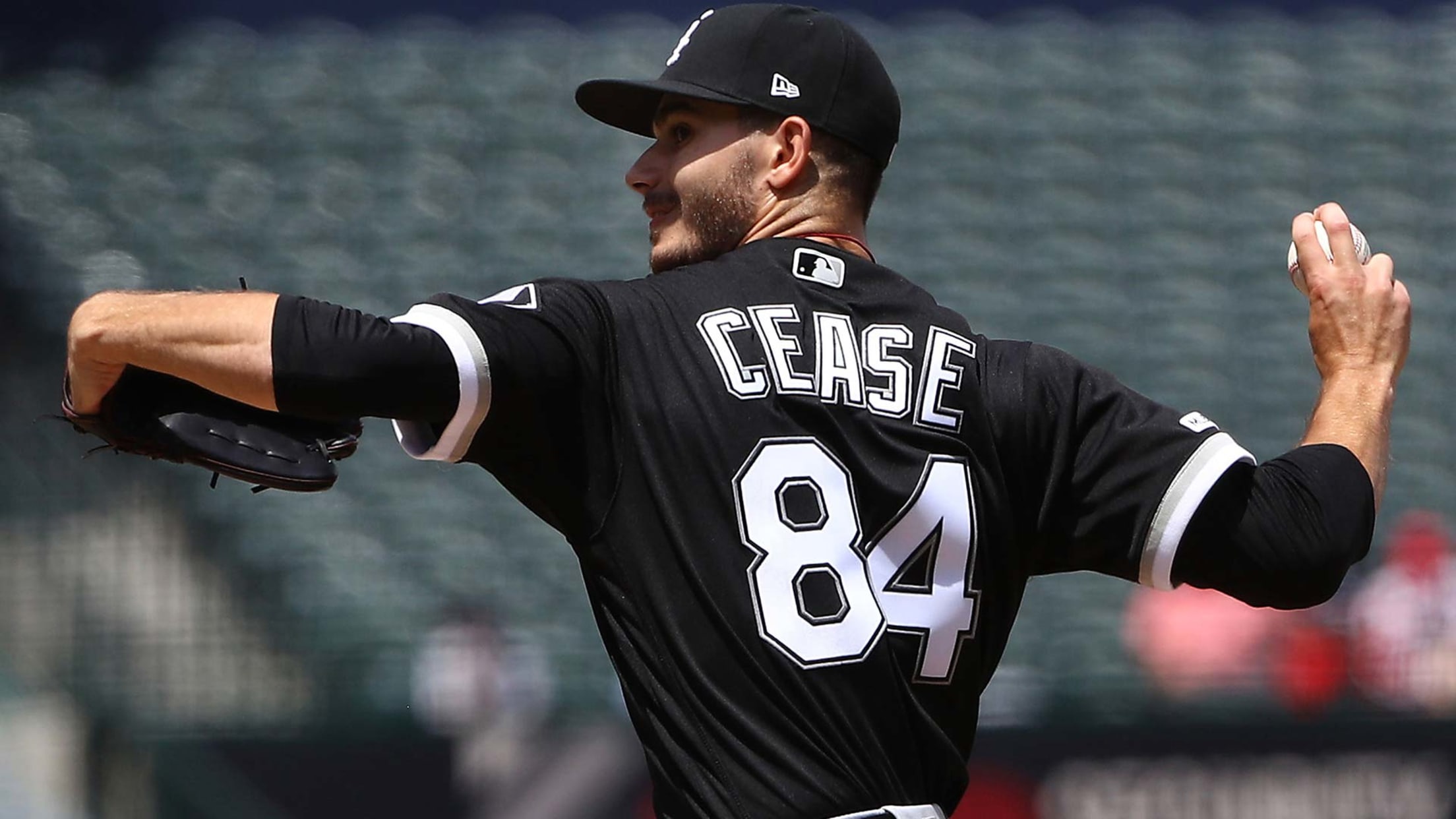 ANAHEIM -- As Dylan Cease's journey as a Major League starter continues to unfold, some bumps in the road are inevitable. Unfortunately, his first eight starts have consisted of more rockiness than smooth traveling. The rookie right-hander was tagged for five runs in five-plus innings at Angel Stadium on Sunday,
Feeling fresh, Cease shrugs off innings limit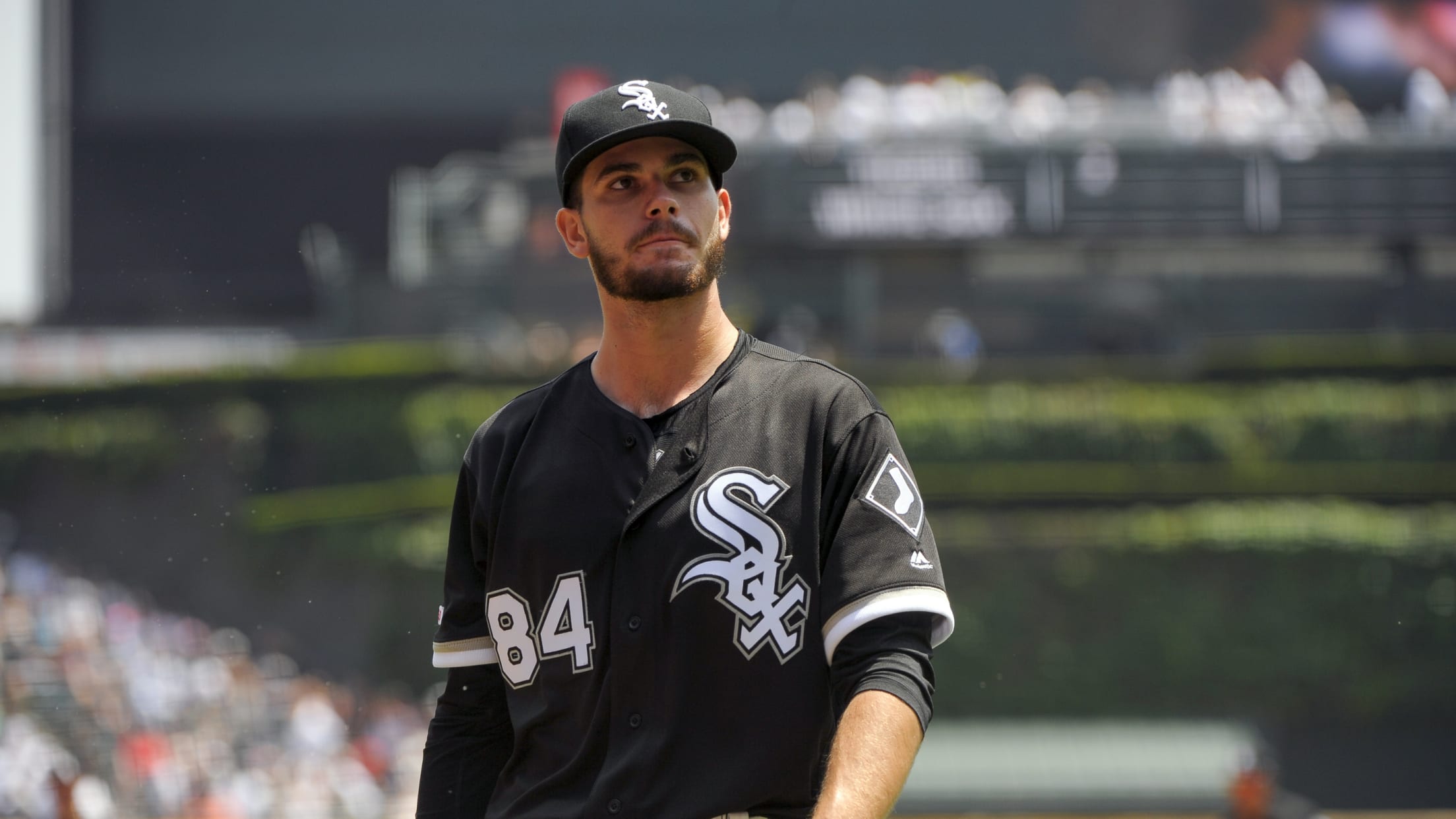 DETROIT -- If all goes well for Dylan Cease during Game 1 of Tuesday's doubleheader vs. the Tigers, the White Sox rookie will surpass 100 innings for the season. He enters big league start No. 6 with 96 1/3 innings between stops at Triple-A Charlotte and the White Sox, moving
Fulmer (hamstring) lands on IL; Covey recalled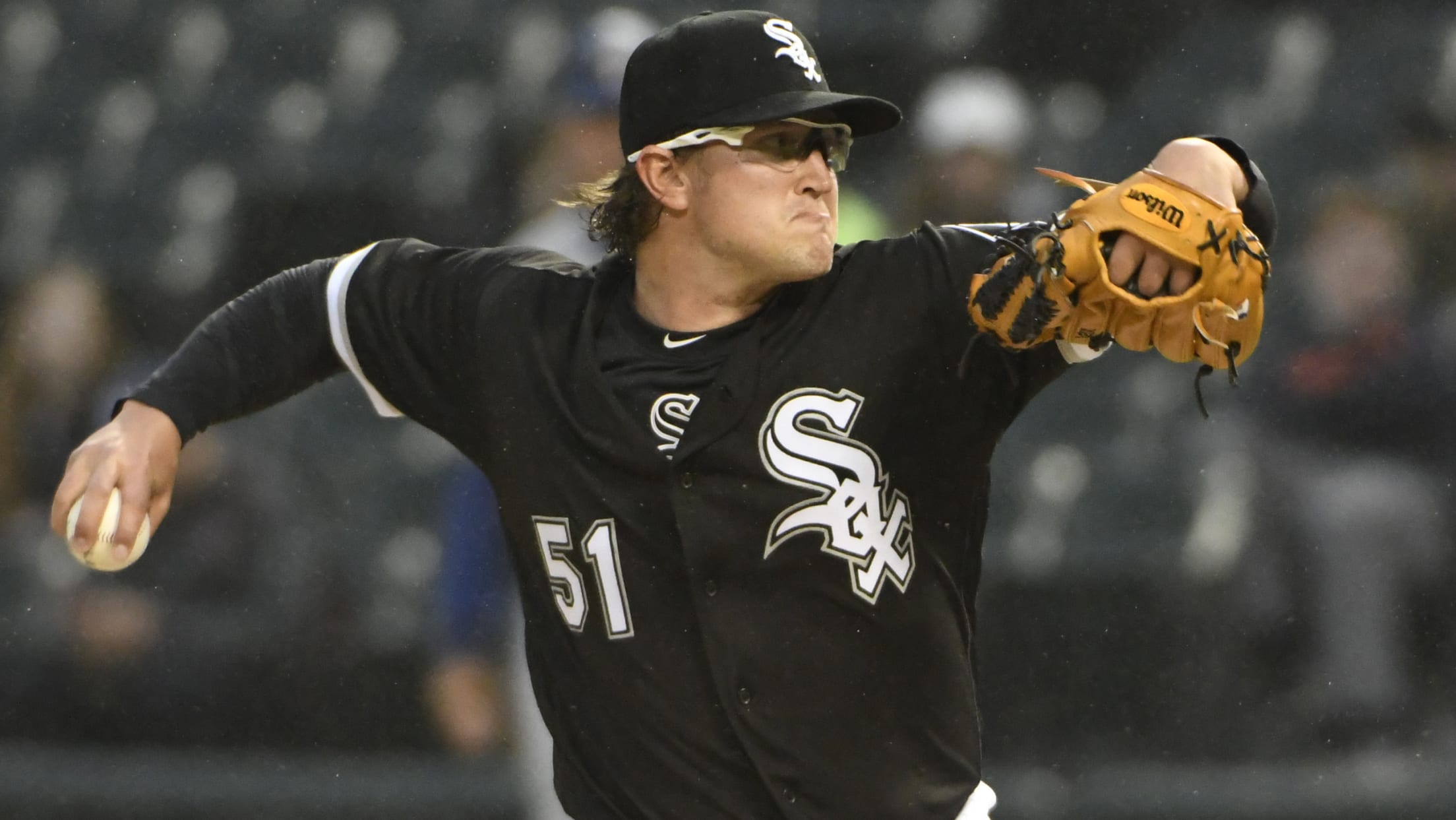 PHILADELPHIA -- The White Sox placed right-hander Carson Fulmer on the 10-day injured list with a strained right hamstring prior to Saturday's game against the Phillies. The club recalled right-hander Dylan Covey from Triple-A Charlotte in a corresponding move. Fulmer injured his hamstring while attempting to beat out a hard-hit
Cease's start marred by 5-run frame in loss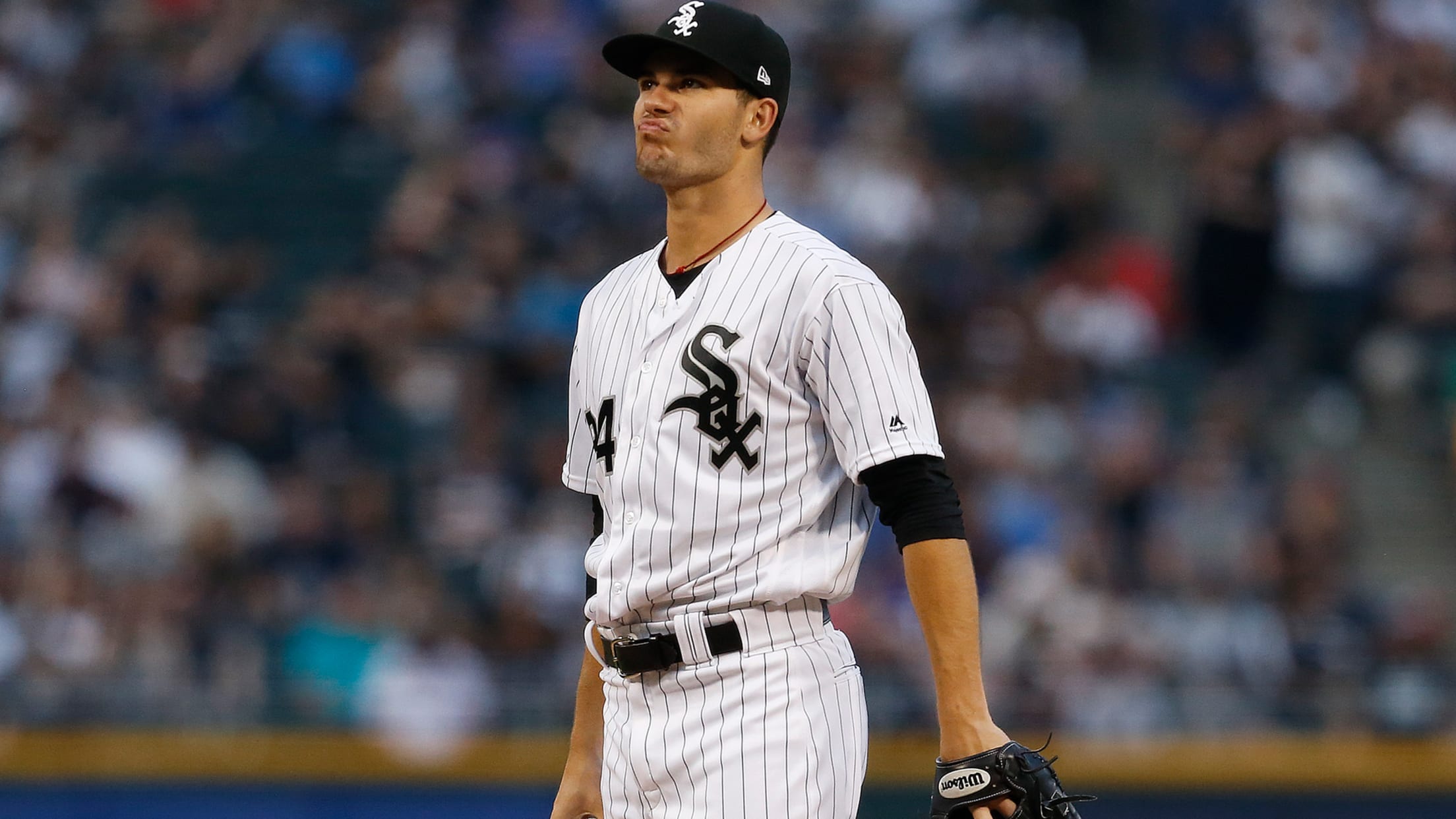 CHICAGO -- If not for the second inning, White Sox rookie Dylan Cease would have had a solid start against the Twins on Friday night at Guaranteed Rate Field. But that five-run frame counts as much as his perfect third and fourth innings, which led Chicago to a 6-2 loss
Cease makes adjustment to delivery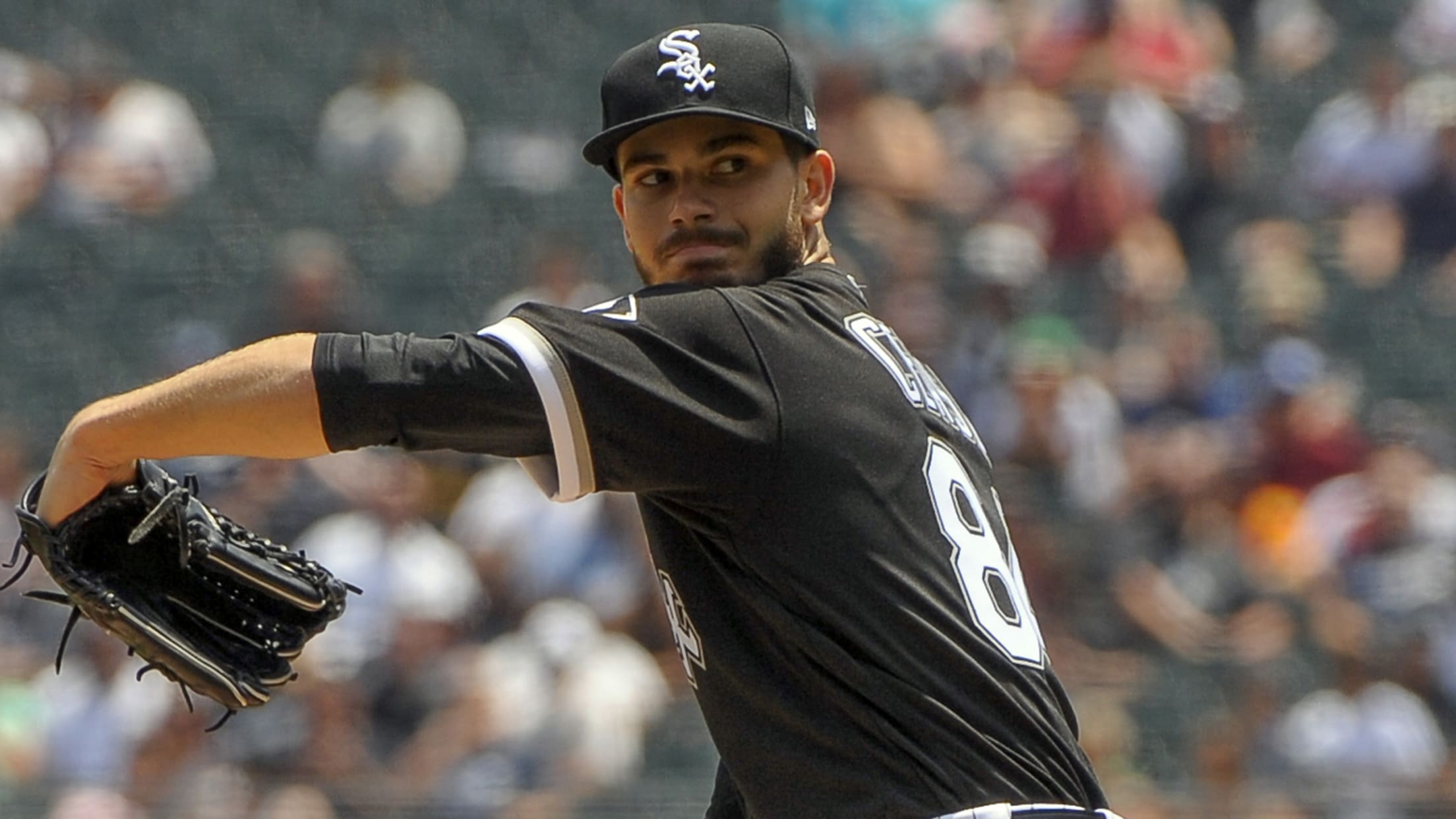 CHICAGO -- Dylan Cease has thrown 16 innings through three big league starts heading into start No. 4, on Friday night against the Twins at Guaranteed Rate Field (MLB.TV, 7:10 p.m. CT). He would like to subtract one bad inning from each of those starts to help lower his 6.19
Cease shows his poise after early deficit
Touted prospect guts out five innings after allowing slam in second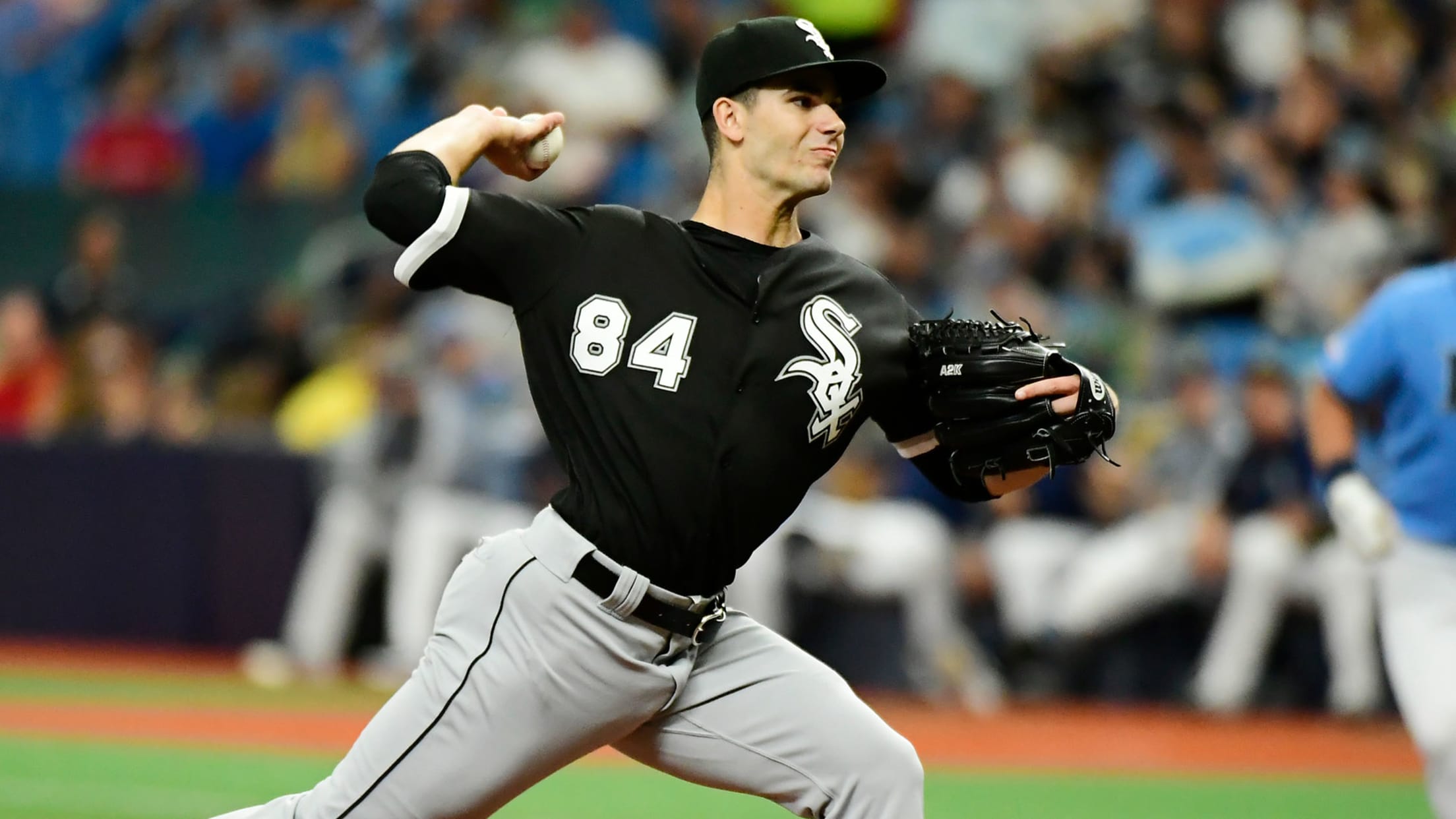 ST. PETERSBURG -- There was a lot riding on Dylan Cease on Sunday. He was aiming to help the White Sox to a series sweep of the Rays, hoping to pitch well enough to continue to stick around and, at the very least, hold his own against the defending American
Robert: 'I'll be ready' when White Sox make call
MLB Pipeline's No. 5 prospect flashing power bat at Triple-A level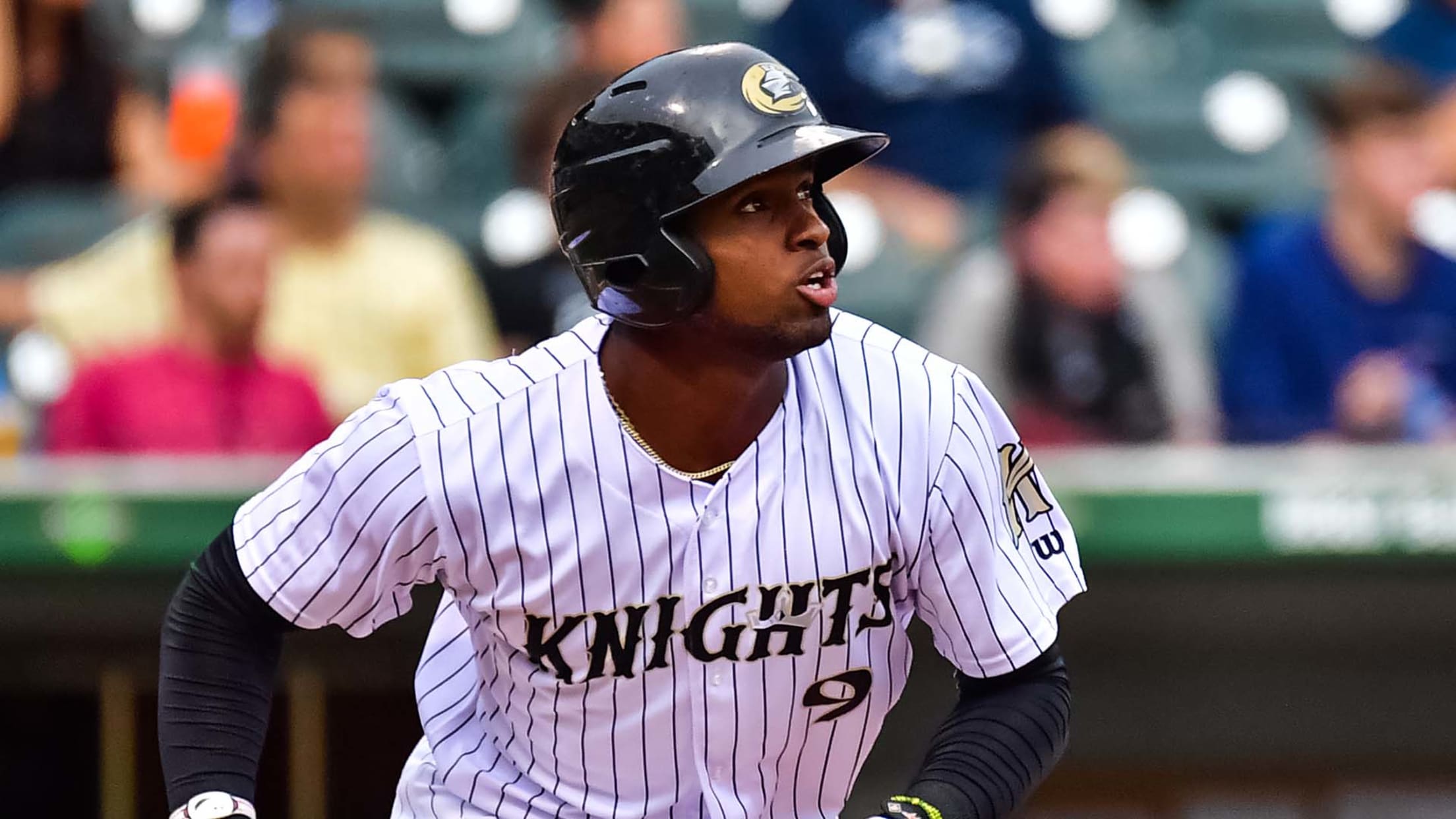 BUFFALO, N.Y. -- No matter the move, the level, or the competition he matches up against, Luis Robert has continued to put up video game numbers this season. In just his seventh game with Triple-A Charlotte on Thursday, the 21-year-old Cuban outfielder, ranked as the White Sox No. 1 prospect
How will White Sox handle young prospects?
Beat writer Scott Merkin answers fans' questions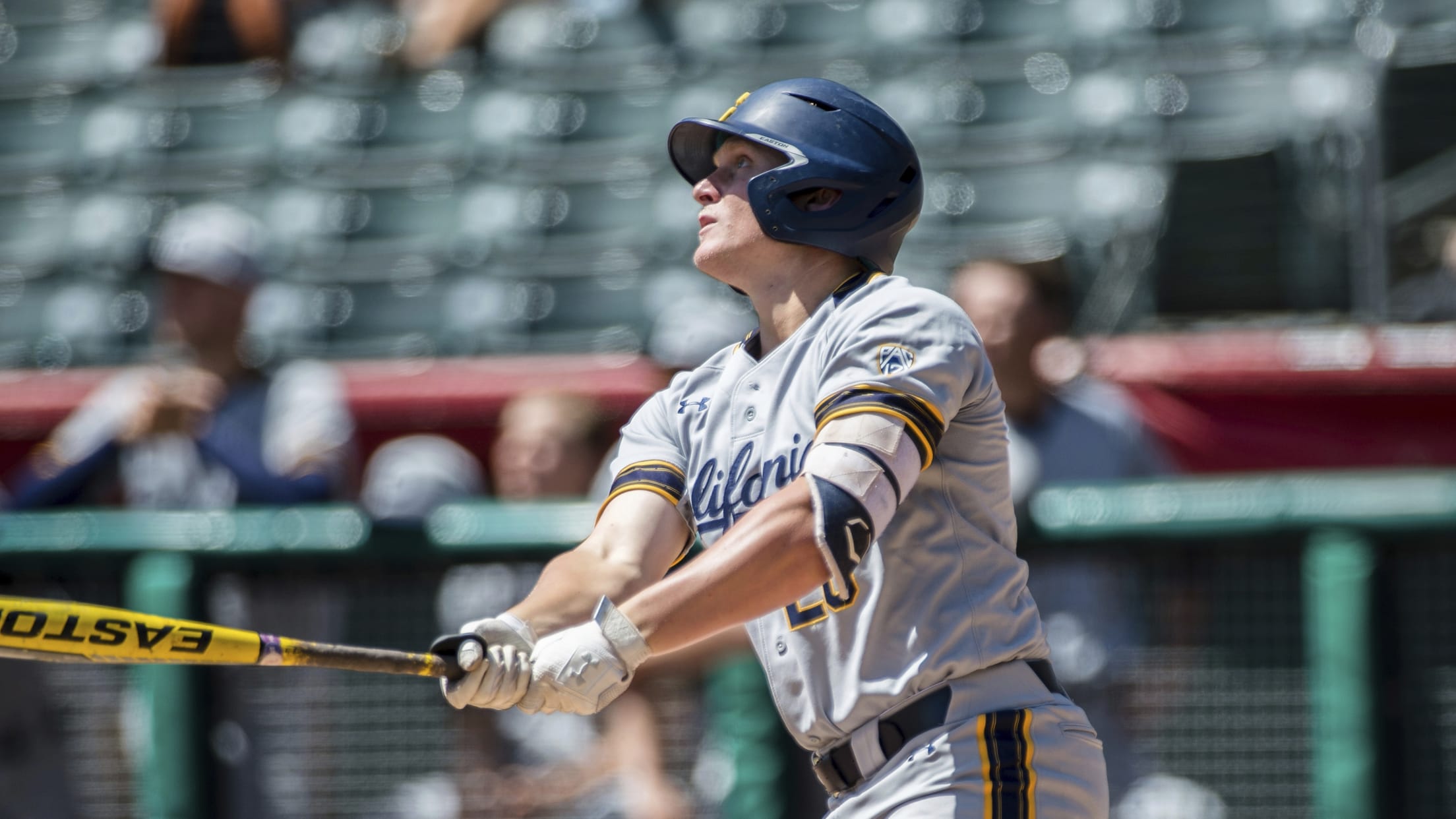 CHICAGO – Welcome to the White Sox second half. Wondering your opinion on how the White Sox will deal with Andrew Vaughn. If he keeps hitting like he is, I wonder if they could possibly bump him up to Double-A this year. ­-- @BjPemberton It's not a big stretch to
Robert headed to Triple-A after Futures Game
No. 5 overall prospect has thrived at Class A Advanced, Double-A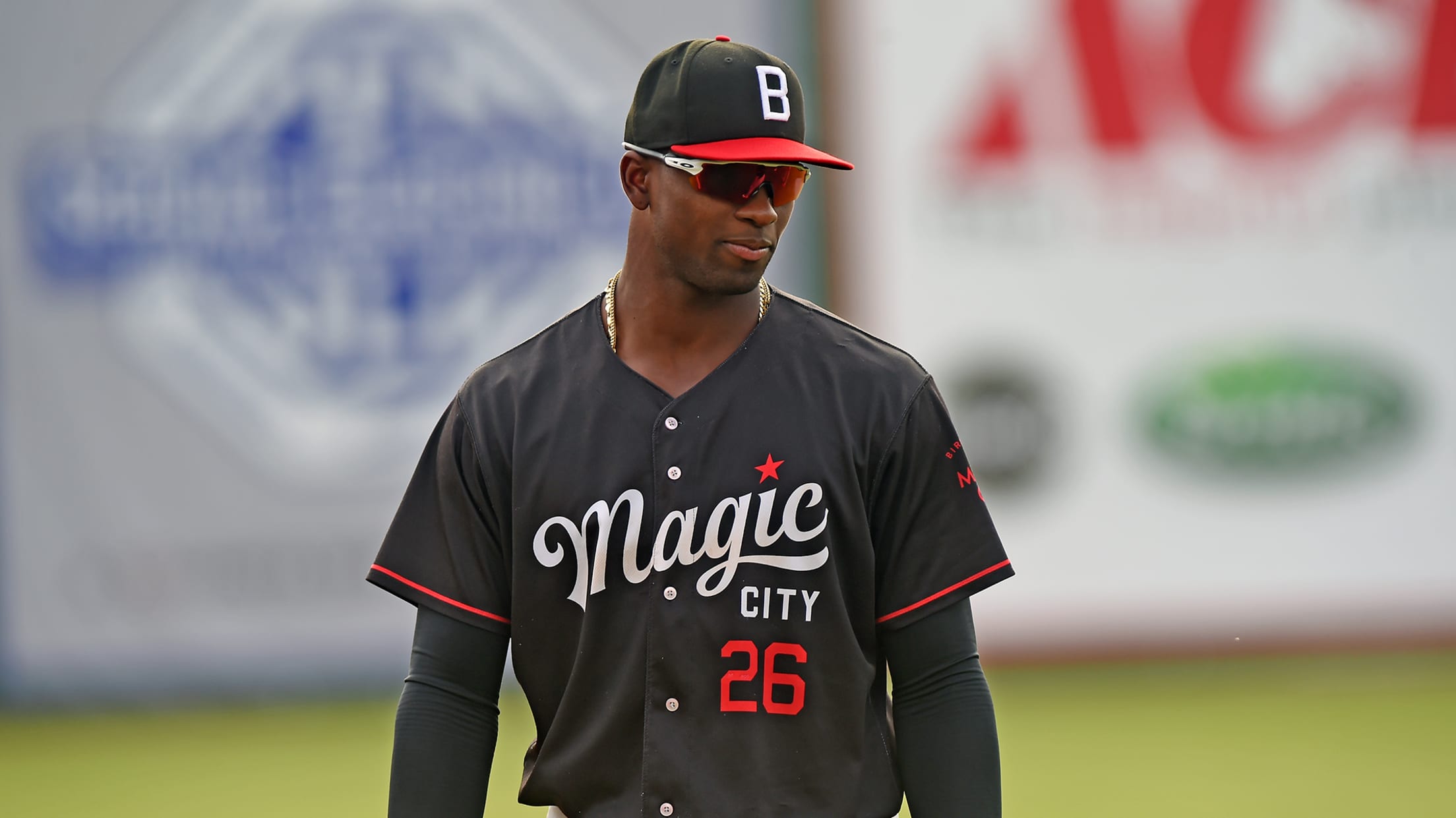 CHICAGO – Luis Robert will be promoted to Triple-A Charlotte after he competes in the SiriusXM All-Star Futures Game on Sunday, as announced by White Sox general manager Rick Hahn prior to Saturday's contest against the Cubs at Guaranteed Rate Field. • SiriusXM All-Star Futures Game: Sunday, 6 p.m. CT
Cease settles in to find groove, win in debut
No. 18 overall prospect strikes out six over five frames for White Sox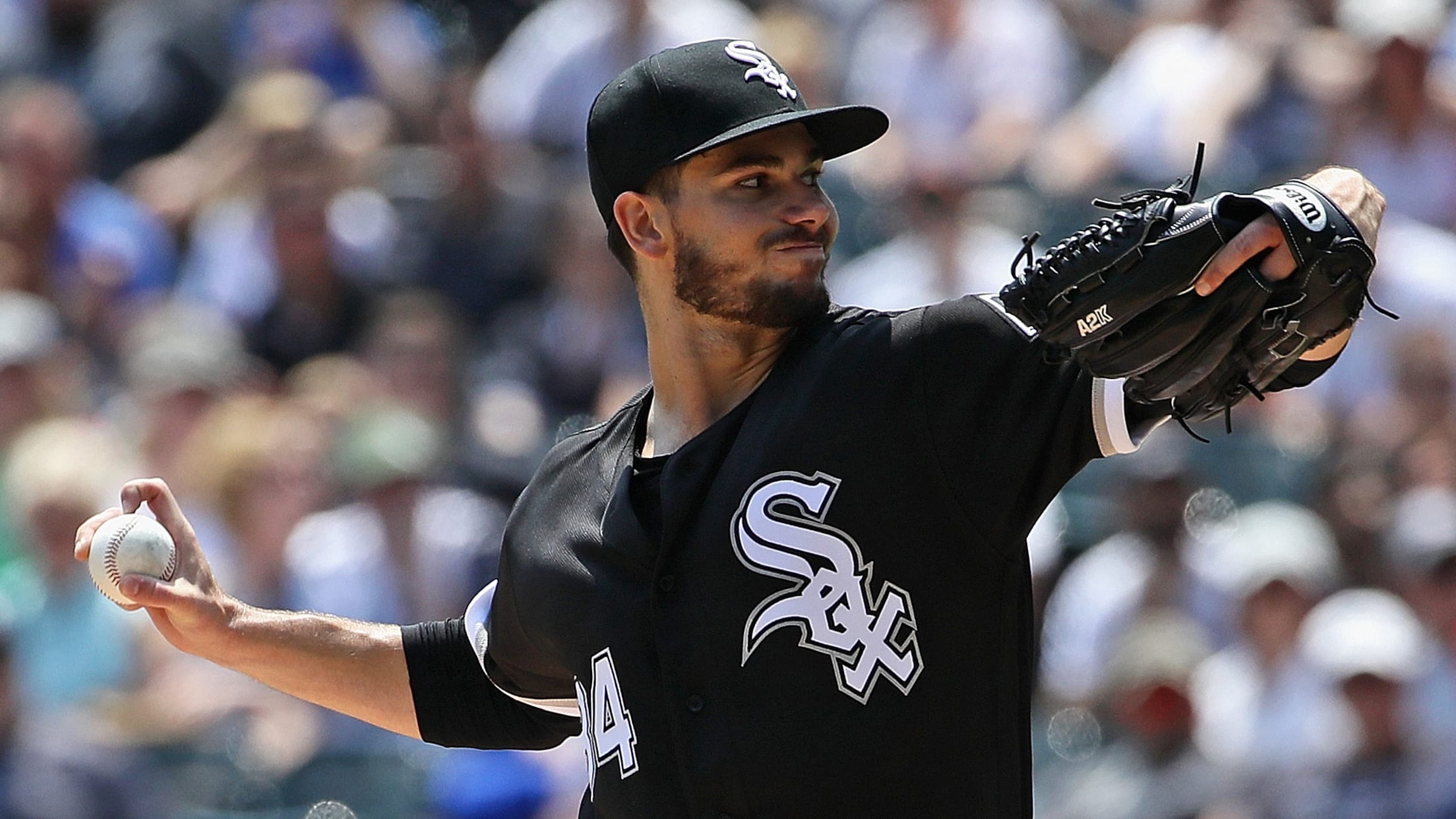 CHICAGO – One pitch, one out. That's the way Dylan Cease, the No. 18 overall prospect, per MLB Pipeline, began his first Major League start and what would become his first big league win in the White Sox 7-5 victory over the Tigers during the first game of a split
Vaughn flourishing, could be promoted soon
Director of player development Getz impressed with White Sox top Draft pick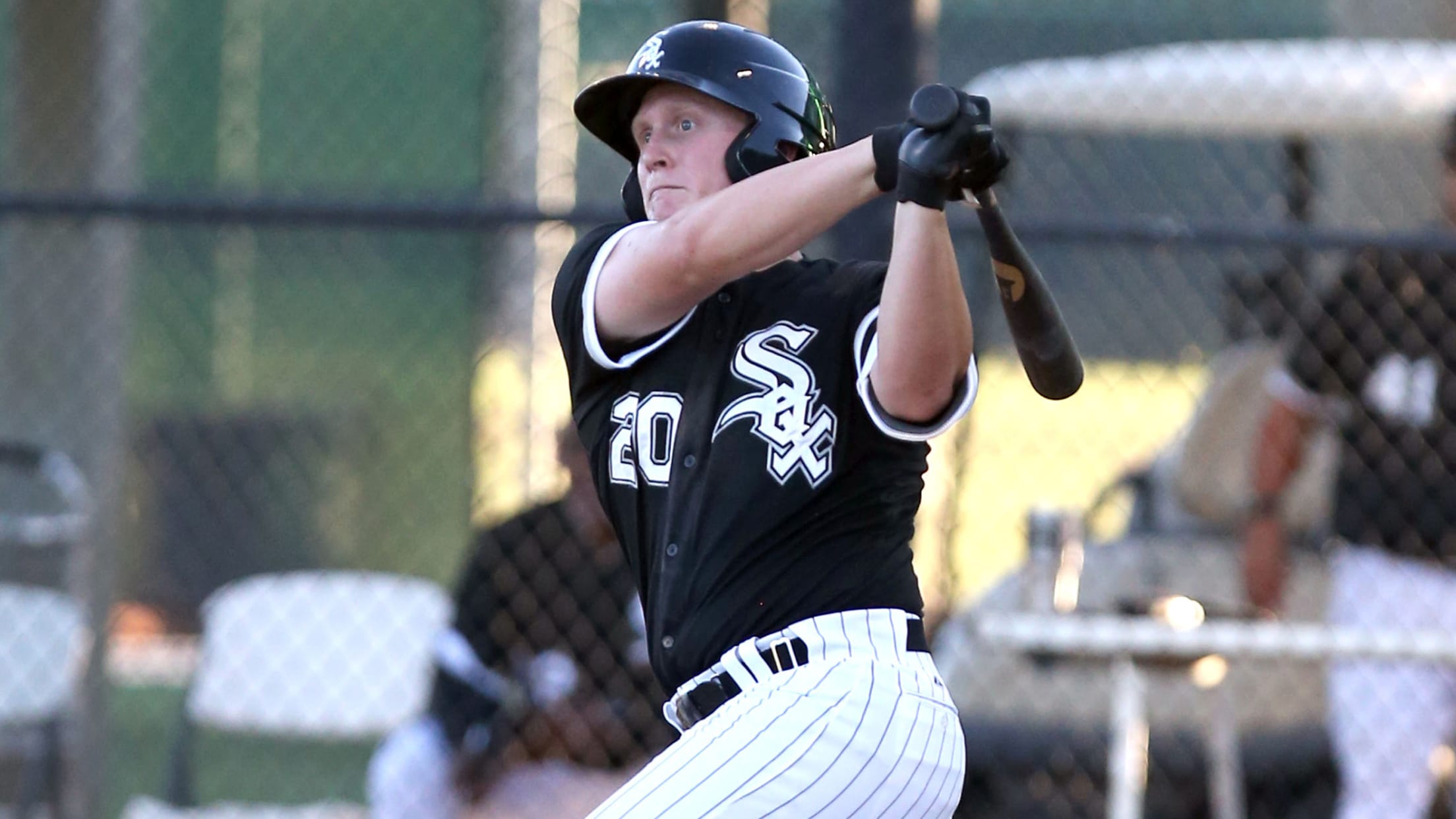 CHICAGO -- Those fans in Arizona who want to get a look at Andrew Vaughn, the White Sox top pick and third selection overall in the 2019 Draft, might have only have a couple days to do so. "We do plan on moving him in a couple of days," said