Bullpen blues continue for Toronto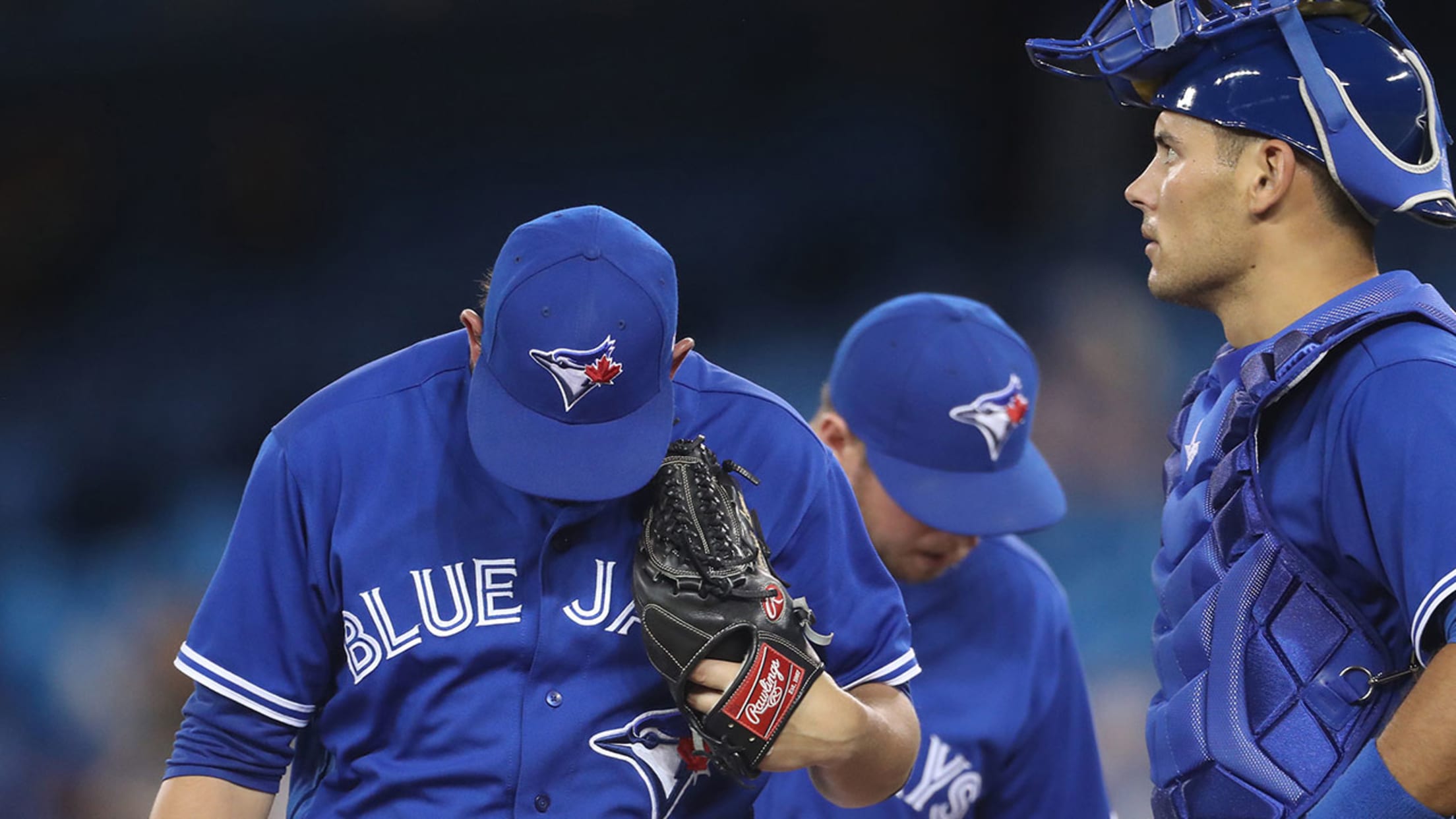 After allowing four homers in the final two innings on Friday, the Blue Jays' bullpen is 3-6 with a 5.31 ERA. (Getty)
TORONTO -- A lot of the Blue Jays' issues this season have been pinned on a lack of offensive production, but the bullpen has become perhaps an even bigger problem for an organization that now finds itself 11 games under .500.Toronto was charged with its eighth blown save in 12
TORONTO -- A lot of the Blue Jays' issues this season have been pinned on a lack of offensive production, but the bullpen has become perhaps an even bigger problem for an organization that now finds itself 11 games under .500.
Toronto was charged with its eighth blown save in 12 opportunities this season, the latest coming during Friday's 7-4 loss to the Rays. The Blue Jays haven't exactly had the lead a lot this year and the hard cold fact is they simply cannot afford to keep giving games away.
For the second time in as many days, Toronto carried a two-run lead late into the game. On Thursday, it was Roberto Osuna who surrendered a game-tying two-run homer. The following day it was Jason Grilli and Dominic Leone who could not keep the game in check. The long ball once again was the main culprit.
"We're in a little bit of a rut with some guys right now," Blue Jays manager John Gibbons said. "That's obvious ... These are our guys, keep running them out there. They're all capable, they're all good. It's like any part of the game. You get into certain spots and you struggle. No different than when you get a lineup that may struggle offensively."
The Blue Jays looked to be in control Friday night with a 3-1 lead entering the eighth but that quickly disappeared in almost record time. First it was a solo homer by Corey Dickerson off Marcus Stroman. Then it was a solo shot by Evan Longoria off veteran Jason Grilli that tied the game at 3. The final blow was delivered by Logan Morrison, who crushed a poorly located pitch from Leone and sent it a projected 428 feet.
Tampa Bay went deep again in the ninth inning, this time a solo shot by catcher Derek Norris. It marked the second time this season Blue Jays relievers allowed at least three home runs in the same game. It happened only once all of last year.
Gibbons is ruling out making major changes for now -- partly because his hands are tied. Joe Biagini and Joe Smith have been effective, but outside of those two there have been very few reliable innings provided by the bullpen, including by closer Osuna, who has allowed runs in four of his six appearances in 2017.
"It's like that first game of the doubleheader yesterday," Gibbons said. "We were in a position to win and we didn't win that one. That's the key. When you're in a spot to win it, you have to win those games."
Following the latest late-inning collapse, Toronto's bullpen is 3-6 with a 5.31 ERA in 21 games. The ERA ranks 25th in the Major Leagues, while the six losses are the second most and are yet another reason why this team is 3-7 in one-run games.
The latest victim was Stroman, who picked up his fourth quality start in five appearances. He has two complete games this year, but with his pitch count above 100 in the eighth inning, another one was not in the cards. The game quickly unraveled once Stroman exited.
"It's just frustrating," Stroman said, when asked about his team's struggles. "We kill ourselves to be at our best when we're out there so when things don't go our way it's tough. We're doing everything in our power to turn this around."