Report: d'Arnaud, Mets avoid arbitration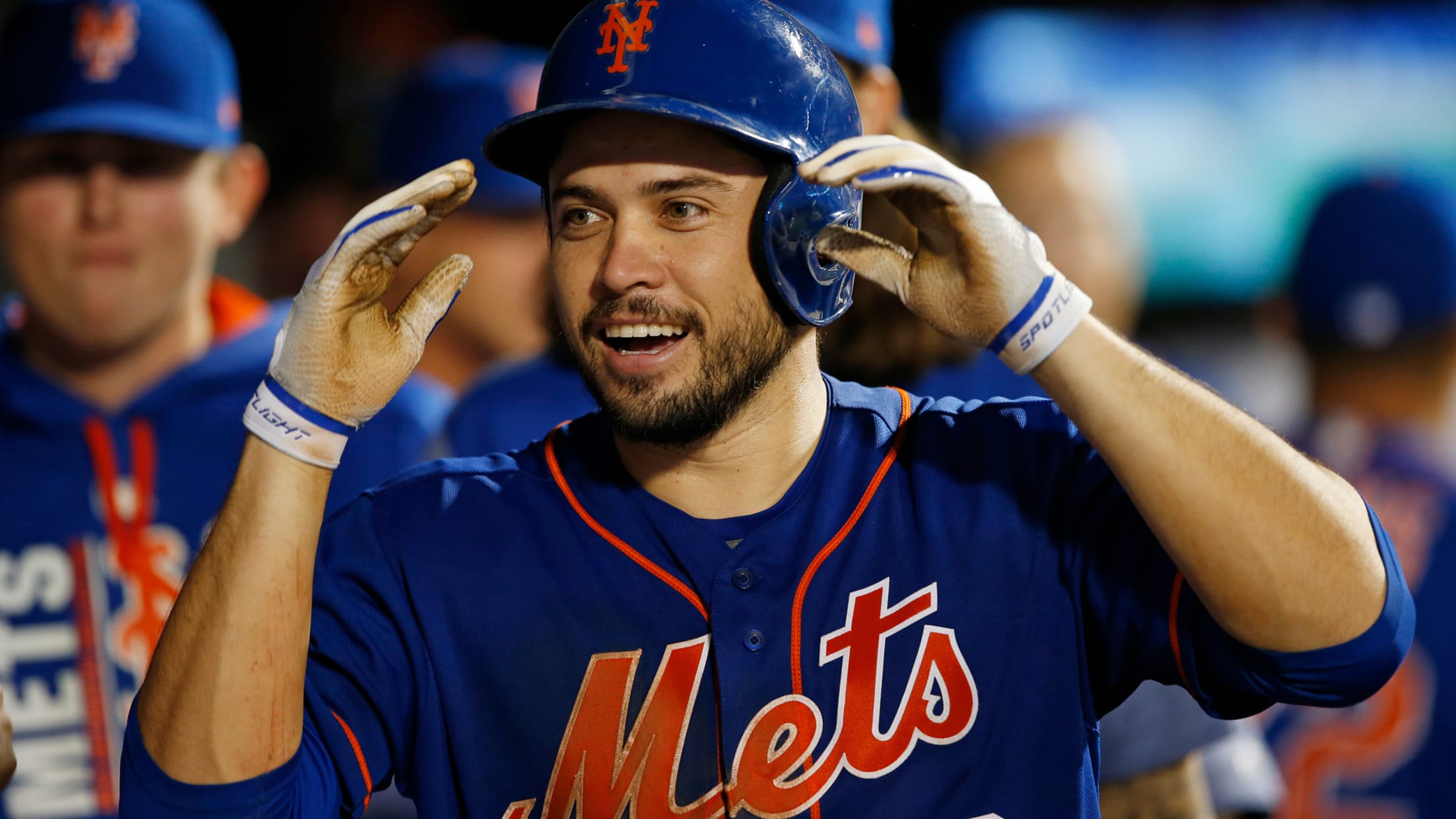 The Mets have reached a one-year, $3.515 million deal with catcher Travis d'Arnaud to avoid arbitration, according to a report on Saturday from USA Today's Bob Nightengale. The seventh-year backstop will receive a marginal raise from the $3.475 million he earned in 2018, when he was limited to just four
The Mets have reached a one-year, $3.515 million deal with catcher Travis d'Arnaud to avoid arbitration, according to a report on Saturday from USA Today's Bob Nightengale.
The seventh-year backstop will receive a marginal raise from the $3.475 million he earned in 2018, when he was limited to just four games after undergoing Tommy John surgery to repair a torn UCL in his right elbow. In his last full season in '17, the 29-year-old d'Arnaud slashed .244/.293/.443 over 112 games as the Mets' primary catcher. Since breaking into the Majors in '14, he has hit .245/.306/.406 over 397 games in parts of six seasons; he played more than 80 games in just two of them.
d'Arnaud is expected to return early in the 2019 season, though he is not a lock to be completely ready by Opening Day. He will serve as the primary backup to two-time All-Star backstop Wilson Ramos, who agreed to a two-year, $19 million deal with New York earlier this month.
The Mets' remaining arbitration-eligible players include Jacob deGrom, Noah Syndergaard, Zack Wheeler, Michael Conforto, Steven Matz and Kevin Plawecki. The deadline for the club to exchange salary arbitration figures is Jan. 11.